Infoxen is an Agile Digital Transformation company using the latest Tech Stack to deliver experiences across multiple domains.

As a frontier in IT, we use some of the latest technologies like Flutter, React Native, AngularJS, React, Python, Java, NodeJS, and more to create solutions in SaaS, E-Commerce, Mobile App, Web, AI, Machine Learning, Cloud and a lot more.

Over time, we have served clients from multiple industries like Supply Chain Management, Retail and Logistics, Travel, Education, Fintech, Media & Entertainment, and a lot more.

Established in 2017, we have a global presence with offices in the US, Australia, and the headquarters in India.

To learn more, you can visit our website:
Certifications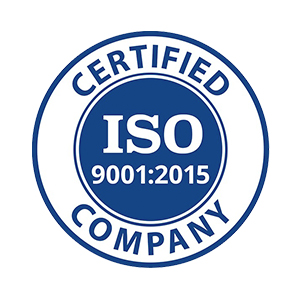 India
C-217, Sector 63
,
Noida
,
Uttar Pradesh
201301
+91-8077580066
United States
11 North Market Street Suite 300
,
Santa Clara
,
California
95113
+1-(408)-8786816
Australia
100 Barangaroo Avenue
,
Sydney
,
New South Wales
2000
+61290991719
Focus Areas
Service Focus
Web Development
Software Development
E-commerce Development
Cloud Computing Services
Maintenance & Support
Infoxen Clients & Portfolios
Infoxen Reviews
All Services
Web Development
E-commerce Development
Bot Development
Relevance
Most Recent
Rating: high to low
Rating: low to high
Write a Review
Bianca Doris
, Owner at Confidential
Posted on Jan 21, 2020
Infoxen Technologies invested their creativity and smart logics using PHP and HTML web technologies integrated with rich administration capabilities.
Review Summary
I'm the owner and carrying rights for Winfreestuffs.com. Like others, instead of making a web store, I wanted to come up with a distinctive idea of engaging people while making fun. Meanwhile, I came to know about Infoxen Technologies. When I discussed my project, they appended their overview as well. So, this was the moment I decided to work with Infoxen. I'm really happy with the involvement and instant implementation they performed.

From the very first day, I was coordinating with the senior technical lead. Throughout the project, I remain engaged with him, rest as per the rising need, there have had my sound engagement with few more people including designer, developer, tester, and project manager.

What is it about the company that you appreciate the most?
They know perfectly when and how to involve and how to carry out your project. Loved their engagement, transparency, and continuous support.
What was it about the company that you didn't like which they should do better?
They are amazing, do not need to improve anything from their end.
Robin Dru
, Analytics Officer at WeFox
Posted on Nov 26, 2019
Social Netoworking App
Review Summary
I am owner of social networking app i.e. Speerly. I decided to formulate a social-networking app for this automation-led generation, wanting to penetrate the market with this thoughtful app idea for platforms of Android, iOS, and Hybrid.
What is it about the company that you appreciate the most?
We believe their techniques of handling the process, they have brief & workable project handling techniques. They house veterans of IT-industry who are well-informed & exposed to the industry's trends & patterns - which is a definite plus for startups like us. And their readiness to serve even after the launch of the app is something we would like to highlight.
What was it about the company that you didn't like which they should do better?
Their product development timeline was a bit longer than expected but we are happy as the output we received was top-notch and vivid than the concept itself. They say "good things take time" - it applies well with these IT technocrats.
Ganesh Batra
, App Specialist at Freelancer
Posted on Jul 02, 2019
Well documented code with great Quality!
Review Summary
Coming up with a new idea is a task, but finding the right individual or company to help you in accomplishing that task is truly a challenge. I was in a dilemma while making choice as Infoxen Technologies for my Mobile App Development, but the team has amazed me by finishing up the project before time without sacrificing the quality.

Their experts guided me through the process and beyond. Their flexibility with small change requests, quick responses throughout the project, and the technical knowledge of their developers and team were all very impressive. They assisted with the design and development of the Mobile App, including the backend API and device connectivity.

They worked hard for even small glitches to make me satisfied. The team listens carefully to requests, take active actions and provide great results. They call me regularly to keep me updated about the developments in the project. I am really surprised to see their teamwork, each and every person of the team was consistently updated by his/her fellow members about the changes, bugs and timelines of the project so that everyone will remain on the same page. They offer cost effective solutions and doing a great job. I am looking forward to working with them again for my upcoming projects.

Thanks Infoxen for turning my ideas into reality. Thumbs up to you guys !!
What is it about the company that you appreciate the most?
I am most impressed by their working pattern. They soon divide the project into milestones and set a timeline for each milestone. They will ask for your inputs timely and always ready to make the necessary changes whenever required. They also supported us in app deployment and was always ready to troubleshoot any issues we encounter.
What was it about the company that you didn't like which they should do better?
None as of now. They should carry on the great work and continue to try for excellence with a learning attitude that they have always shown.
Francis Kim
, Founder at Inforca
Posted on Jul 01, 2019
A great company behind our project success