Innotical Solutions Pvt. Ltd.
#1 Web & Mobile App Development Company
Visit website
With the assistance of an effective and innovative Web & App Development service, we are regularly meeting the demands of small businesses, startups, firms that are located all over the world. Since our establishment, Innotical Solutions have delivered lots of successful project such as; MySwaasth, HealthSous, YICU, Pelotea, UTair, Winanna, Jobket & others to our happy clients. Our developed projects get funded by big giants and multinational organizations. Being a leading Web, App Development and Digital Marketing firm in the USA, UAE, UK and India, we are highly acknowledged among our clients for our agile strategy, SLA-driven approach and on-time project delivery.
United States
13201 Legendary Drive # 6201,
,
Austin
,
Texas
78727
+14086220445
India
Sector 63
,
Noida
,
Uttar Pradesh
201306
+91 120 4299992
Focus Areas
Service Focus
Mobile App Development
Web Designing (UI/UX)
E-commerce Development
Blockchain Technology
Web Development
Client Focus
Small Business
Medium Business
Large Business
Innotical Solutions Pvt. Ltd. Executive Interview
Amritansh Alok
Founder & CEO
Visit Profile
Please introduce your company and give a brief about your role within the company?
Innotical Solutions has been providing software consultation since 2014 and has thus acquired extensive expertise in MVP Development (Minimum Viable Product) and deployment, especially for Mobile Apps.

Having based ourselves on the features demanded by Visionary individuals/companies, we have created innovative, user-friendly applications, and this gives our clients edge to innovate in the right direction as we have been fortunate enough to have helped all along the Journey with some visionaries on board — we expertise in Web, Mobile App (Hybrid & Native) Development.

I take care of the organization as a whole, but the major contribution is business development, growth, strategy, and attainment of the Company's vision and mission.
What was the idea behind starting this organization?
Many aspiring entrepreneurs who lack the domain knowledge of IT tend to make mistakes while starting their journey.

Many of these are great in the businesses they are into but are somewhat defeated when it comes to IT based knowledge.

We at Innotical help these entrepreneurs to justify the competition on the basis of merit.
What are your company's business model–in house team or third party vendors/ outsourcing?
We have an in-house team of 70+ Engineers who are dedicated to working on development. We have Android, iOS, Angular, Python, & Unity3D as our core competencies.
How is your business model beneficial from a value addition perspective to the client compared to other companies' models?
We are not just a development company; rather, we are the best consultation company that an entrepreneur would require.

You come to us with an idea, and we tell you what we think is right according to the market trend and according to your business.

We will not bombard you with a high cost; we would rather push you to minimize them and hence help you to achieve an MVP.
What industries do you generally cater to? Are your customers repetitive? If yes, what ratio of clients has been repetitive to you?
We have worked in all the major verticals of the industry, but majorly we would say it has been Health-Tech, Sports-Tech & Augmented and Virtual Reality.
To name out a few other domains, we have worked on:
● Agriculture
● Social Media & Networking
● Travel-Tech
● Retail
● Logistics
● E-Commerce

You will be amazed to know that Team Innotical does not have a Sales Team yet. The entire business is either repetitive or on a reference basis. So yes, we can proudly say that repetitive clients are at least 80 %.
Mention the objectives or the parameters critical in determining the time frame of developing a mobile app.
Major parameters that are involved in determining the time are the 3rd party integrations in the app.

Although the features of the app also play a decisive role in the timelines but that can be controlled as it majorly has the API creation and integration that has to be done in the set pattern of the organization, but any 3rd party integration requires a study of the same.

That's why our dedicated team of analysts analyze the project and risk factors associated with it, and the timelines are generated accordingly.
How much effort in terms of time goes into developing the front end and back end of a mobile app?
The answer to this is very subjective. This depends on what the client is looking for.

The development of a product is an everlasting process, but it is said that the development of an MVP should be completed in 90 days.

I think it is safe to say that we tend to follow the same pattern.
What are the key parameters to be considered before selecting the right platform for a mobile application?
To select the right platform depends majorly on the features of the App.

So, for instance, there are some features that use native features of a phone.
In such cases we go for a native app.

Otherwise, a hybrid app is also gaining good attention in the market.

Some other factors that may have a little say are cost, country, and the domain.
Which platform do you suggest your clients, to begin with when they approach you with an idea (Android or iOS) and why?
The major share of the market is Android, but that does not mean that we recommend android, it depends on the requirement and the target market.

iPhone users are a different category, and the cost of development and deployment of an IOS app is expensive.
Android or iOS, Native or Hybrid — which platform is best to use to build your app? What are your recommendations?
We suggest that clients develop a native app because they have more flexibility and less restriction in terms of features on the Native side of development. Also, the support of Native apps is better as Hybrid is a new tech Stack.
What are the key factors that you consider before deciding the cost of a mobile application?
The main factors that we examine before giving the cost are the scope of work, features, and functionalities of a mobile app. Apart from that, it rotates around complexities, efforts, selection between native versus hybrid, architecture, APIs, screen orientation, app security, regular updates & maintenance.
What kind of payment structure do you follow to bill your clients? Is it Pay per Feature, Fixed Cost, Pay per Milestone (could be in phases, months, versions, etc.)
We have two business models for clients

● Time & Material: In this model, we charge on the basis of the resources deployed per month, and the cost is borne per resource per month in advance. The mark-up or the Material cost is reimbursed at the end of the month.

● Fixed Cost: In this model, we charge the client on the basis of a milestone. On the initiation of the project, certain milestones are set, and on achieving the milestones, the invoices are generated.
Do you take in projects which meet your basic budget requirement? If yes, what is the minimum requirement? If no, what's the minimum budget that you have worked for?
Our first criteria for selecting a project is not the budget. It is the level of innovation we will be doing in the project. For Innotical, money is always a secondary vertical.

So even if the project has a very limited budget, we can accept it if there is a good amount of learning. But yes, if it is a regular project, we would have a bar of 20000$ for the same.
What is the price range (min and max) of the projects that you catered to in 2018?
We did as low as 6000$ for a startup in France, and the max we did was 125,000$ for a fin-tech company in India.
Which business model do you suggest to your clients, enabling them to generate revenue from mobile applications? Why?
This entirely depends on the idea of the customer, but as far as Innotical has experienced, in-app purchases have been the best business model to date.

In the current market, it is generally the users that matter business models tend to follow.
Innotical Solutions Pvt. Ltd. Clients & Portfolios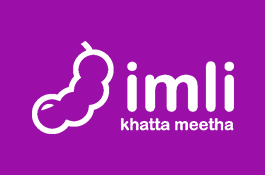 Innotical Solutions Pvt. Ltd. Reviews
All Services
Mobile App Development
Relevance
Most Recent
Rating: high to low
Rating: low to high
Write a Review
Wesley Keplinger
, Co-Founder at Toys company
Posted on Oct 16, 2019
iOS and Android app Development Company
Review Summary
I decided to collaborate with Innotical solutions for developing an app for my food business. As it was my first project, so they guided me in the best possible means. The company has a knowledgeable team of iOS and Android developers. They offer competitive prices, great solutions, and flexibility in the work.
What is it about the company that you appreciate the most?
They made sure they complete the work on time. The key strength of the company is its professional approach towards work. They make certain to make their clients happy.
Jessica Hanneras
, Business Head at Event planner
Posted on Oct 16, 2019
Overall a Good Experience with High-Quality Solution!
Review Summary
My overall experience in working with Innotical solutions has been great. I selected them because they provided me with all the details about the project in a systematic manner. Their cost-effective prices and approach to developing an app is commendable. What I like about the Innotical solutions team is that the developers are experienced and highly knowledgeable in their respective domains.
What is it about the company that you appreciate the most?
They suggested the best features for my business app and followed a transparent working model to keep things clear from the initial stage.
What was it about the company that you didn't like which they should do better?
They are mostly on the positive side with very little areas to improve.
Tomasz Lebek
, Owner at Marriage Bureau
Posted on Oct 16, 2019
The group of innotical solution are Best
Review Summary
The group at innotical solution was persevering extremely honest. I am not saying others are not
Rodney Obrien
, Business Head at Railway Contractor
Posted on Oct 10, 2019
Professional & friendly team
Review Summary
We effectively created Pelotea: For Soccer Players! application for IOS & Android with Innotical. They were a great decision and consistently conveyed superior to anticipated. I have worked with Many groups over the +20 years and Innotical rank in the most elevated for association, imaginative reasoning and best an incentive for spending plan. I anticipate cooperating later on!
What is it about the company that you appreciate the most?
From the earliest starting point of the procedure Innotical led the pack, by raising any issues ,, for example, dealing with the game mode choice on the iphone, which could make an issue for our plan. They were imminent to enable us to improve the application and we generally had the option to contact them at whenever with inquiries. We had a committed group and lead, which made the generation an extraordinary bliss. The final product of Pelotea: For Soccer Players! is superior to anticipated. We value everything that they have done to make this venture wake up!
What was it about the company that you didn't like which they should do better?
I don't have anything to include. They were proficient and superior to envisioned.
Top Services in IT Industries
Review Summary
I have had the best experience with Innotical. They are very professional and prompt. Both their creative and development teams have been exceptional for my business. I highly recommend them.
What is it about the company that you appreciate the most?
My project was Financial Taxes & Advisory based on Dubai. I got my project on time and the project team was very good. From day one, I got complete support from the entire team.
What was it about the company that you didn't like which they should do better?
I don't think they need to improve on anything because they are putting their best efforts in whatever they do.
Maxx Pratap
, Creative Director at InspireBrio
Posted on Sep 10, 2019
Best App development Service Providers
Review Summary
Amazing team of managers and Tech people who are prompt with client problems
What is it about the company that you appreciate the most?
They are very positive on all the problems that are shared by the client. They always tell you what is possible and give you a way out of each problem. Best App Developers available I must say.
What was it about the company that you didn't like which they should do better?
Maybe a little on Machine Learning and AI
Vandana Baghotiya
, Senior Consultant at Delhi Assemble Research Center
Posted on Sep 06, 2019
Very Much Satisfied with Innotical's work
Review Summary
I had to convert my idea of a publishing platform into reality and that is when I came across with Innotical Solutions via random search online.

It took me a week to decide to give project to Innotical after few round of discussion. After that innotical came up with Project milestones along with their timeline. They covered the milestone before time. They always respected my idea and never even said no to anything I put across to them.

I will surely recommend Innotical Solutions to anyone.
What is it about the company that you appreciate the most?
Their punctuality and quality of work.
Devansh Alok
, Founder at The Sorted Site
Posted on Feb 15, 2018
Awesome people and awesome projects
Review Summary
Good ideas and implementations techniques . They use latest tech stacksand built out of the box apps and we-apps
Astha Gupta
, Business Manager at Innotical Solutions Pvt. Ltd.
Posted on Feb 02, 2018
Amazing Services
Review Summary
They help in the overall strategy of the development and is one stop shop for a startup
What is it about the company that you appreciate the most?
On time Delivery Reasonable Pricing Awesome UX/UI
What was it about the company that you didn't like which they should do better?
Client Communicatio