Integra Sources
Custom Hardware & Software Development Company
Visit website
Integra Sources is a team of professionals holding the key points to successfully bring your project into reality. Agile development, availability for chat, reliability, and tons of happy clients – want to become one of them? We will be happy if you do!
Kazakhstan
Baurjan Momyshuly 2B Ave., Nur-Sultan
,
Astana
,
Akmola
010000
+19725029403
Focus Areas
Service Focus
IoT Development
Software Development
Mobile App Development
Blockchain Technology
Engineering Services
Client Focus
Small Business
Medium Business
Integra Sources Executive Interview
Visit Profile
Please introduce your company and give a brief about your role within the company?
Our company was founded in 2013 by a small group of enthusiasts and friends who decided to dedicate themselves to something really new for our city in the middle of Siberia, something that really mattered to us. A brand-new beginning and full freedom to create! This is how Integra appeared and eventually grew into a team of 20+ professionals working globally, bringing to life the most exciting projects for people literally from each corner of the world (Europe, Australia, Asia, and North America).

Integra has made over 40 Customers happy since 2013 and has grown into a top-rated IoT company recognized by international analytical agencies. As for my role is concerned, I am the CEO right from the start, and I bear responsibility for leading the development and execution of long-term strategies, making both high-level and lower-level business decisions, creating and implementing the company's vision and mission. I have to know everything that is happening in our company, to hear everyone and at the same time and to have a whole picture of business processes and current projects in mind. My role is also to be a decision maker, to manage and allocate financial resources, participate in industry-related events and take care of our team members' additional education and training.
What was the idea behind starting this organization?
The idea was to "free float' and to start our own business, which could combine several areas of interest, such as software, hardware, IoT, etc. With a strong team of engineers, it became possible, so I may confidently say that the idea was implemented successfully!

We have never limited ourselves to just one or two directions (like "Let's do software development, and that's it"). With a strong team of specialists in different spheres, it became possible for us to offer full-cycle solutions for our Customers in both software and hardware development fields, which I refer to as "from A to Z." If you've got the idea, we ensure to translate the concept into a product and deliver results and support you afterward.
What is your company's business model–in house team or third-party vendors/ outsourcing?
We are an in-house team capable of providing full-cycle development services right here in one office – starting from feasibility study and developing a proof of concept/specifications/documentation, and then finishing with actual development, testing and debugging for the software team, and designing, prototyping, embedded programming, testing and debugging for the hardware team.

While building the team, we brought together the experts with an amazingly diverse range of skills – in the fields of custom software development, cloud and computer vision solutions, IoT, embedded systems development, custom hardware, and firmware engineering, FPGA and other areas required, under one roof, to turn the most unusual requests of our customers into reality.

There is also a QA engineer among us who double-checks the code and hardware's proper functionality and makes sure no bugs occur.

The only thing we outsource is the manufacturing of printed circuit boards. This is what our Chinese partners do for us – quickly and affordable.
How is your business model beneficial from a value addition perspective to the clients compared to other companies' models?
Our business model is flexible and can be adjusted to the needs of each customer individually. More than following strict and rigid rules, we value good relationships with our customers and always put ourselves in a customer's place. We can allocate a dedicated developer to work on customer tasks only and devote himself to his project fully. Or we can offer a team and appoint several developers to work on a project. As a result, we put double or triple efforts to the project and achieve the results quicker.

What's beneficial about all that? The most obvious thing is the correlation between quality, price, and timing. Hourly rate is the same for each business model/approach and always include services of a Project Manager and a Technical Lead. The second important thing is that thanks to being a team it will never happen that there is no one to work on your project. This result is that customer meets his deadlines and the development process is not interrupted or stopped even if one of the team members becomes unavailable (goes on vacation, for example). In short, we work on interchangeability principle.
What industries do you generally cater to? Are your customers repetitive?
The consumer electronics industry, supply chain management, and logistics, agriculture and smart farming, education, healthcare, media and entertainment, sports, aerospace manufacturing – these are the real industries of our Customers.

And yes, it often happens so that our Customers come back to us again – for the second, third time, etc. The most extended relation lasts with one of our Slovenian customers with whom we have been working since 2013, the year this company was incorporated.
Mention the objectives or the parameters critical in determining the time frame of developing software.
Before determining software development timeframe, we scrutinize all the available information regarding the customer's technical and general requirements, expectations, goals, and pains. Preparation for the development is no less essential for us than the development process itself.

We collect the info, prepare a work plan, divide it into milestones (if needed) and provide a detailed proposal of efforts required to get each task within a milestone done. We also attach a Gantt chart that reflects this data graphically.

Timeframes depend on several factors, such as task complexity, customer's deadlines, team members' immediate availability, etc. What is also extremely important is that the development process is, after all, creative activity and can sometimes be unpredictable. And this is what we have to stay in tune with! Being an Agile team, we can adjust the workflow to new goals and tasks smoothly and consequently meet the deadlines.
How much effort in terms of time goes into developing the front end and back end of software?
We mostly develop the software as a part of our IoT projects, and development of front end and back end generally takes from one to six months, depending on our project goals and complexity.
What are the key parameters to be considered before selecting the right framework for developing software?
We evaluate the requirements for highspeed response and load capacity, labor intensity and calendar time of the task, and of course, take customer's preferences for software tools into account. From this perspective, we select an optimal framework and other devices.
Which languages & frameworks do you prefer to use in the development of software?
Of course, we do have preferences in terms of languages and frameworks; however, depending on the type of the task we select the language and the structure which are the most relevant. We use C/C++ or Python for low-level development, system software development, and computer vision projects. For IoT services back end development we can choose PHP, Python or GO and corresponding frameworks.
What are the key factors that you consider before deciding the cost of the software?
There would be several factors on this list. The first thing is the project type and its complexity, this leads to the understanding of the resources that should be involved in the project, and their quantity. Of course, the duration of the project influences the cost of the solution that we are going to implement. Moreover, the urgency of the project, taking into consideration the ongoing workload, is also one of the factors. After discussing all of these in the end, we have the understanding of each element and its priority within the project and decide on the best hourly rate for such a project and multiply the number of hours required for the project implementation.
What kind of payment structure do you follow to bill your clients? Is it Pay per Feature, Fixed Cost, Pay per Milestone (could be in phases, months, versions etc.)
We can go either fixed price or work on an hourly basis (the "Time-and-Material basis"). Each structure has its pros and cons; however, we prefer hourly payment since it allows more flexibility. In case the customer prefers the fixed cost and has a limited budget, we agree on the exact work scope within his or her budget and divide it into smaller milestones, each one to be paid for upon completion.
Do you take in projects which meet your basic budget requirement? If yes, what is the minimum requirement? If no, on what minimum budget you have worked for?
The new projects that we work on generally start from $10,000. However, there's no rule of thumb as such. We are open to taking smaller projects and then continue working on bigger ones with the same customer; this is quite a common thing for our company.

Besides, we have long-term relations with our regular customers who often have minor tasks to be done after their projects are finished, like adding new features or bug fixing, and this is what we are glad to do regardless of work volume.
What is the price range (min and max) of the projects that you catered to in 2018?
Projects price range in 2018 varied between $10,000 and $150,000.
Integra Sources Clients & Portfolios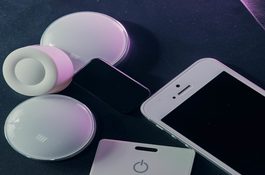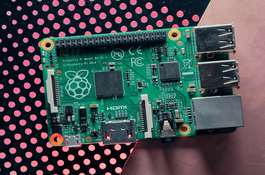 Integra Sources Reviews
All Services
IoT Development
Software Development
Mobile App Development
Relevance
Most Recent
Rating: high to low
Rating: low to high
Write a Review
John Tolly
, CTO at Edge Tech Labs
Posted on Aug 21, 2018
Great to Work with, Very professional and capable
Review Summary
Integra has been great to work with. Our firm had an existing Flex PCB design which needed to be modified to very specific dimensions and tolerances, and was no problem for the team at Integra. We have since contracted with them for several more designs and research, and will continue to do so in the future.
What is it about the company that you appreciate the most?
Communication / Quality
Paul Susmarski
, Lead Software Engineer at Agribotix
Posted on Aug 19, 2018
Hardworking and Honest Development Firm
Review Summary
We worked with Integra Sources on a single project that didn't work out early on in development through no fault of their own. They were very detail oriented and transparent throughout the whole process. Our engineers were very happy with all of their responses and how well written the code was. We'd be more than happy to work with them in the future!
Jim Friedman
, Chief Technology Officer at Sense A Life
Posted on Aug 17, 2018
Great development firm!
Review Summary
We hired Integra Sources to develop a firmware project for our company, Sense A Life corp. They did an amazing job from start to finish. They not only developed code that exceeded our expectations, but also found and corrected hardware issues with our board designs. Best team of developers we've ever worked with. Definitely a top notch company!
What is it about the company that you appreciate the most?
The professionalism of the company.
What was it about the company that you didn't like which they should do better?
Nothing at all.
Josip Maras
, QA Engineer at ButterflyMX Smart Video Intercom
Posted on Aug 17, 2018
Would highly recommend
Review Summary
Really enjoyed working with Integra, these guys know how to deliver high quality solutions and it was a very pleasant experience overall since the communication was clear and constant despite the time difference. Will definitely work again with them in the future!
Christophe Baudia
, Founder & CEO at GeoMoby Pty Ltd
Posted on Aug 01, 2018
More like partners
Review Summary
Integra Sources consistently delivered top quality source code and services.

The Integra Sources team also showed great communication skills along with an excellent customer driven approach that allowed us to tackle deep technical challenges in a fast-moving environment.

I would highly recommend Integra Sources services for your mobile, software and/or IoT projects.