Inventale
Unique Machine Learning and AI-Based Projects
Visit website
Having 20+ years of programming background, Inventale specializes in the development of high-quality software engineering projects. Our expertise lies in forecasting and recommendation systems built on unstructured data, Big-Data processing and analytics, video recognition, geo-locations, and audience analysis in different spheres, including online advertising, logistics, finance, medicine, biology, HR, law, and many others.

Also, we have not only developed a first-class platform for publishers and media companies, but we have successfully promoted it to the global market. In 2022, the product was acquired by BURT Intelligence to complement its platform.
UAE
13th Floor, Creative Tower
,
al-Fujayrah
,
al-Fujayrah
1309
+971521854169
Focus Areas
Service Focus
20%
20%
20%
20%
10%
4%
3%
3%
Software Development
Big Data & BI
Artificial Intelligence
Advertising
Mobile App Development
Inventale Clients & Portfolios
Key Clients
Majid Al Futtaim
GEMS Education
Central Bank of the UAE
Porsche UAE
Builders
Backlite
Dragoman
B2 Connect
PubMatic
CreativeCo Studio
IQ Data
Convidi
Maxifier
Rambler&Co
Maxima Telecom
CTC Media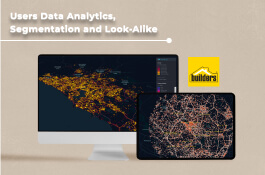 Inventale Reviews
All Services
Software Development
Advertising
Relevance
Most Recent
Rating: high to low
Rating: low to high
Write a Review

Christian Czentye
, Vice President at CreativeCo Studio
Posted 2 weeks ago
An amazing partner to work with
Review Summary
Our partnership with Inventale exceeded our expectations. They were extremely responsive and dedicated to the project. They not only showcased a high level of expertise but also had exceptional project management skills, meeting deadlines and promptly addressing our needs. They are a very solid team that we will definitely work with in the future as our experience was very positive.

Inventale takes feedback well, responding to our suggestions and continuously enhangin the system to align perfectly with our evolving scope.
What was the project name that you have worked with Inventale?
Recommendation system for a cross selling platform
Describe your project in brief
We hired Inventale to develop a recommendation system for a cross selling platform. It carries high loads and generates questions based on the user's answers in real-time. They took over implementing the backend infrastructure and AI part of the solution while the CreativeCo team handled the frontend.
What is it about the company that you appreciate the most?
Transparency and clear communication style. We always felt informed and in control of the project's progress.
What was it about the company that you didn't like which they should do better?
Can't really think of any. Will continue to work with them.
Tatiana Kononova
, Head Of Development at at Maxifier
Posted on Jul 02, 2020
Inventale - Great Company to work with
Review Summary
I have worked with the Inventale team to create and maintain an additional service for some of our clients. Inventale is highly professional, cost-effective, flexible, and easy to communicate, team. I am genuinely happy with the work they do.

What do I like most about the company?
Reliability, professionalism, efficiency.