IT-Dimension
Software Development Company (Web/Mob/Desk/Emb)
Visit website
At IT-Dimension, we deliver high-quality, innovative, responsive, and secure greenfield or brownfield software projects of any complexity. We have been providing value to our clients for more than 15 years. During this time, we have implemented over 600 projects in different domains using a wide range of desktop, mobile, and web technologies for our customers from more than 20 countries.
We specialize in developing Mobile (iOS and Android), Desktop (Windows, Linux, macOS), and WEB applications. The main focus is enterprise solutions and WEB applications for businesses (back-offices and dashboards of various types), server utilities and applications, embedded systems, automation solutions (Computer Vision, Machine Learning), robotics (ROS, Linux), and interactive systems (projection advertising and entertainment).
Our team is enthusiastic, creative, and diverse. Each team member has comprehensive technical skills, strong knowledge, and rich expertise. Our synergy forces each project's success.
We strictly follow quality standards at every project stage: from planning and designing to development and implementation. We pay attention to every detail to achieve the best results.
Our core values are PEOPLE, OPENNESS, COOPERATION, and INVOLVEMENT.
Certifications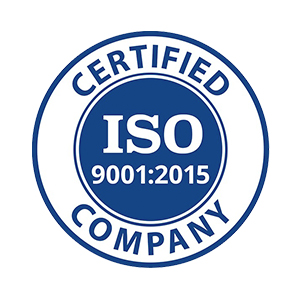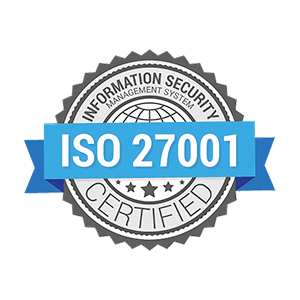 Ukraine
Peremohy street, 129
,
Zaporizhia
,
Zaporizhia
69000
Focus Areas
Service Focus
Software Development
Game Development
AR & VR Development
IoT Development
IT-Dimension Clients & Portfolios
Key Clients
ZUUM
Beam
Idecima
Cycliq
Divvy Parking Pty Limited
Songtive
JimiPark Global
HyperLync
IT-Dimension Reviews
All Services
Software Development
Relevance
Most Recent
Rating: high to low
Rating: low to high
Write a Review
Vadym Duda
, CEO at LLC Solution UA
Posted 3 months ago
Exceptional Collaboration
Review Summary
The overall experience of collaborating with IT-Dimension for the strategic IT consultancy project was truly remarkable. From the outset, their professionalism and attentiveness shone through, setting the tone for a highly productive and efficient working relationship.
One of the standout qualities of IT-Dimension was their meticulous and detail-oriented approach. They left no stone unturned when it came to understanding our requirements and objectives. Their team skillfully conducted comprehensive requirements gathering and business analysis, ensuring that all aspects of the project were thoroughly examined and accounted for. This attention to detail instilled a sense of confidence and trust in their abilities.The timeliness and punctuality displayed by IT-Dimension were commendable. They adhered to the agreed-upon timelines and milestones, delivering the project in its entirety as promised.
What was the project name that you have worked with IT-Dimension?
Strategic IT Consultancy for Empowering Oil & Gas Enterprise
Describe your project in brief
The project involved an extensive array of IT consultancy services during the pre-development phase of a custom software solution aimed at streamlining subscriber management, consumption tracking, and payment processes. The team provided exceptional support through requirement gathering, meticulous business analysis, and the development of a comprehensive system architecture document. Additionally, a thorough project discovery phase was conducted, ensuring that the unique requirements of the prominent gas-oil company were thoroughly understood and addressed.
What is it about the company that you appreciate the most?
I was highly impressed with IT-Dimension's exceptional level of professionalism and attentiveness throughout the project. Their meticulous approach and attention to detail ensured that every aspect of the project was executed with precision. Furthermore, their creative thinking and innovative solutions brought valuable insights and ideas to the table. I appreciated their commitment to delivering the project in its entirety, ensuring that all tasks were completed on time and to the fullest extent
What was it about the company that you didn't like which they should do better?
I have nothing to say here.
Kevin Bruno
, President/CEO at BIMeta Corporation
Posted 4 months ago
Amazing Development Company All Around!
Review Summary
My team and I absolutely enjoy working with IT-Dimension as they set a new standard of coding / development for software companies. They have the staff to do any tasks necessary and are always professional in meeting their deadlines, and giving clear expectations as to what is needed/required.
What was the project name that you have worked with IT-Dimension?
BIMeta Corporation Plugins
Describe your project in brief
Our project specializes in assisting and aiding the AEC Community through plugin enhancements and offering above standard functionality in Autodesk Products.
What is it about the company that you appreciate the most?
On a personal level, I truly enjoyed working with the team and seeing their progress / development. They were always very punctual in making sure they hit their deadlines, budget, and expectations. 10 out of 10 recommend it!
What was it about the company that you didn't like which they should do better?
Nothing as of right now that I can think of. Amazing company all around.
George Karystianos
, CEO at BUYTE
Posted 5 months ago
Amazing AR development team!
Review Summary
I had the pleasure of working with IT-DIMENSION to build an augmented reality furniture marketplace for my business. From start to finish, the team at IT-DIMENSION was professional, knowledgeable, and delivered an incredible product. They guided me through the process of developing the AR app, suggesting innovative features and ways to optimize the user experience. The 3D modeling and AR rendering they were able to achieve with the furniture pieces was stunning and life-like.

If you're looking to build an AR or VR app, I highly recommend partnering with IT-DIMENSION. They are a one-stop shop for all your extended reality development needs. My AR furniture app has gotten extremely positive reviews from customers already and has become a key differentiator for my business. Thank you IT-DIMENSION for all your hard work and for the huge role you played in the success of this project!
What was the project name that you have worked with IT-Dimension?
AR Furniture
Describe your project in brief
The goal of this project was to develop an AR-enabled furniture marketplace mobile app. The app allows customers to view and interact with 3D models of furniture using augmented reality directly in their own home. This gives shoppers the ability to visualize furniture pieces at scale and in the context of their space before purchasing. The AR experience was built using ARKit and ARCore for iOS and Android devices. 3D furniture models were created through a combination of 3D modeling and photogrammetry using multiple photographs of the actual furniture pieces. The app features a seamless AR "camcorder" mode where users can walk around and between furniture models to view them from all angles. Users can also move and scale the models to fit into their space. A backend management system was developed for the business owner to easily upload and modify 3D furniture assets and descriptions.
What is it about the company that you appreciate the most?
The project managers and developers were extremely responsive and flexible, adapting to changes in scope and priorities with ease. They went above and beyond to ensure all my needs and requests were met. I was particularly impressed with their creative vision - they came up with an intuitive interface and AR experience that exceeded all my expectations.
What was it about the company that you didn't like which they should do better?
Nothing!
Veronika Mudra
, CEO at White Ribbon USA
Posted 5 months ago
Highly skilled professionals
Review Summary
Our nonprofit organization benefited greatly from working with this IT provider. We consolidated all our websites and online projects under one umbrella. Overall, we were utterly pleased to cooperate with IT-Dimension, and we would recommend them to all our partners. They helped us achieve our mission of spreading awareness about the disturbing truths of domestic abuse and taking actionable steps to make domestic violence the exception, not the norm. Thank you, IT-Dimension, for your excellent work!
What was the project name that you have worked with IT-Dimension?
Websites management
Describe your project in brief
We had the pleasure of working with IT-Dimension for the development of the White Ribbon USA website, webshop, and donation options. As a non-profit organization, our mission is to reduce and prevent domestic violence and engage more men in supporting all efforts to end gender-based violence and discrimination toward women. We were delighted with our cooperation with IT-Dimension for the following reasons: - High-Quality Work: IT-Dimension delivered ultra-high-quality work that was fast, responsive, and attentive to details. The design was nice and pretty, and all the functionality worked perfectly, which was vital for us as a non-profit organization. - Effective Communication: Communication is essential for any project, and IT-Dimension excelled in this area. We used various communication channels such as Telegram, Slack, and Jira, and everyone on the team was supportive and on-time. This ensured that the project was completed on time and to our satisfaction.
What is it about the company that you appreciate the most?
Customer support
What was it about the company that you didn't like which they should do better?
No cons