Limecom is a digital marketing agency based in Islamabad Pakistan. We are experts in Search Engine Optimization (SEO), Search Engine Marketing (SEM), Google Ads PPC and Facebook Marketing.
Certifications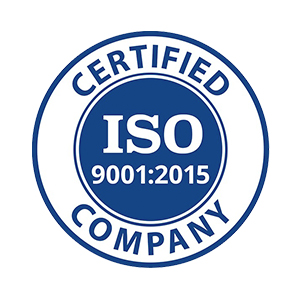 Pakistan
Phase 5, Ghauri Town,
,
Islamabad
,
Federal Capital Area
44000
00923333733366
Focus Areas
Service Focus
Web Development
App Designing (UI/UX)
Web Designing (UI/UX)
E-commerce Development
Digital Marketing
Client Focus
Medium Business
Large Business
Small Business
Limecom Executive Interview
Visit Profile
Kindly share your feedback on how GoodFirms has been doing so far in increasing your visibility among potential clients.
In today's digital world, the biggest challenge Limecom had was, to get ranked on Google SERPs. Being listed on GoodFirms helped substantially to achieve this goal.
Please introduce your company and give a brief about your role within the company?
We, at Limecom, convert startup ideas into businesses and take struggling businesses to the next level through SEO, SMM, and digital marketing.
Mention the objectives or the parameters critical in determining the Digital Marketing Strategy for a client.
2 parameters. The first is consumer behavior and the other one is a competitor. Competitive analysis is highly important for any marketing campaign. You can better attack your enemy only when you know them very well. We are really good at it.
How does your company differentiate itself from the competition?
Limecom uses behavioral science as its basic tool to determine how customers make decisions. The other thing which is truly unique about Limecom is strategy.
What industries do you generally cater to? Are your customers repetitive?If yes, what ratio of clients has been repetitive to you?
Limecom generally works with startups ranging from brand identity design to a complete result-oriented digital marketing campaign. Our favorite clients are from Real Estate Marketing, Restaurants, Cafes, Software, and the construction industry.
Please share some of the services that you offer for which clients approach you the most for?
Brand Design, UIUX, Digital Marketing Strategy, Search Engine Marketing.
What do you find to be some of the most key factors for running a successful agency in the field of Digital Marketing?
A good team along with data metrics tools and resources to lay out a successful digital marketing strategy.
What are the key factors that you consider before deciding the cost of a project?
We have three types of pricing systems: Value-based, Fixed-rate, and Hourly. Revisions and improvements part is the key factor we consider in order to determine a price for any project.
What kind of payment structure do you follow to bill your clients?
We split the large-size projects into milestones and attach payments. Though we ask for a substantial upfront to make sure we have allocated budget for due diligence for any digital marketing project.
What is the price range (min and max) of the projects that you catered to in 2020?
Prices at Limecom were heavily varied during this challenging year 2020. The minimum price was $250 up to $63570.
Name a couple of activities that you think provide the best ROI in terms of benefit/impact when it comes to different areas of Digital Marketing.
We found the blogs are the best source of ROI which not only achieves the short-term marketing goals but also generates passive income for the company.
Limecom Reviews
All Services
Digital Marketing
Relevance
Most Recent
Rating: high to low
Rating: low to high
Write a Review
Outstanding service
Review Summary
Loved working with these guys, especially their approach towards generating results.
GHAFOOR MALIK
, Manager Operations at INTERCLEAN COMMERCIAL PRODUCTS
Posted on Nov 29, 2019
great experience
Review Summary
on time quality services especially in logo design, web development and digitel marketing.
What is it about the company that you appreciate the most?
Limecom team delivered my project results ahead of agreed time.
What was it about the company that you didn't like which they should do better?
They are very selective in choosing clients. They should expand and welcome small projects as well.