Linea Digitech is a growing App Development, Software Development and Digital Marketing Company having offices in India and Saudi Arabia. We have been continuously working to improve user experience over mobile application by using the technologies such as Big Data, Chat Bot, Artificial Intelligence etc. We also have expertise in generating leads for any business house through digital marketing.
Certifications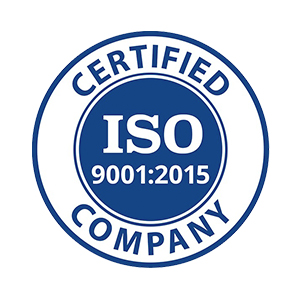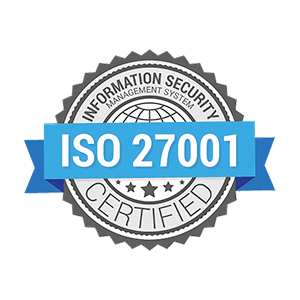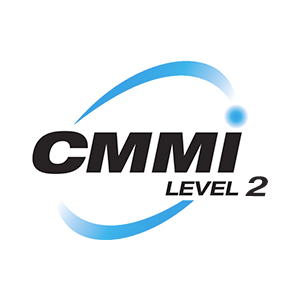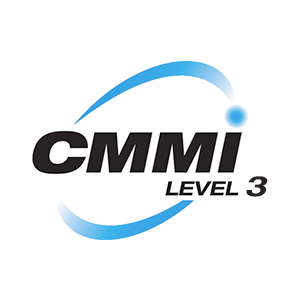 India
Opposite New Rana Public School
,
Delhi
,
Delhi
110041
9717003031
Focus Areas
Service Focus
15%
15%
15%
10%
10%
10%
10%
10%
5%
Mobile App Development
Web Development
Software Development
Web Designing (UI/UX)
E-commerce Development
Linea Digitech Executive Interview
Ashish Mishra
General Manager
Visit Profile
Please introduce your company and give a brief about your role within the organization.
About Linea Digitech :
Linea Digitech is a growing I.T. company specialized in Python, Blockchain, and Open Source development having its head office in New Delhi, India. We have served our clients all over the world for more than 10 years. We started our run in the industry as a web & Mobile App development company to provide a quality solution to our clients and help them run their businesses. We kept on studying the new technologies coming in the industry and we adept them quickly. Now, we are working over the technologies such as Blockchain, Python and providing solutions related to ML, AI, Bigdata, IoT, AR/VR Development, Progressive Web App, etc.

With all the hard work of years, we were able to have tons of happy clients all over the world and another office in Saudi Arabia.

My Role
I joined the company as Project Consultant and with time I got leveled up to the management of the organization. Currently, I am working as the General Manager of the company and looking after the expansion of the company in Europe.
What is the story behind starting this company?
Well, we have seen how diversified I.T. industry is. There are always new things coming up and dependency on business houses over I.T. has increased a lot. Business houses are moving online and there is no doubt that this sector has great potential. However, at the same time, one can notice that most of the business houses are not getting the quality which they expect. Linea Digitech was started to fulfill the gap which is there between expectations of the client and delivered solution.
What are your company's business model–in house team or third party vendors/ outsourcing?
We are doing in-house development. The main reason behind doing this is to ensure quality control. It gets difficult to control the quality if we are outsourcing work to third-party vendors.
How does your company differentiate itself from the competition?
We like to keep things simple. We understand that our clients are experts in their business and they may or may not understand the technology that well. We have the practice to use layman language while consulting our clients for their project requirements. With that, we always feel that our clients may not know about the best solution for their business thus it becomes our responsibility to provide them with the right information, all the pros, and cons of any solution, and help them choose the right framework, technology for themselves. We also educate our customers in the right way so in case they want to go ahead with any other service provider due to any reason (or let's say cost) then they must know what would be right for their business.
What industries do you generally cater to? Are your customers repetitive? If yes, what ratio of clients has been repetitive to you?
We have served industries like Automobile, Real Estate, B2B, B2C, Logistics, Healthcare, Furniture, FMCG, etc. We do not limit ourselves by taking customers from specific industries as we understand that the more the industry we serve more knowledge and skills we will obtain. We do have repetitive clients and if we talk about retention then it is around 90%. Primarily if a client leaves our company and goes with another solution provider, then the major factor influencing their decision is around cost. But we are not looking to slash down our cost by compromising quality because if we do that then the core idea of starting the business will no longer be there.
Please share some of the services that you offer for which clients approach you the most for?
Currently, E-commerce is at its peak so most of our projects are related to E-commerce app development, E-commerce website development, and Digital Marketing.
What is your customer satisfaction rate according to you? What steps do you take to cater to your customer's needs and requirements?
If we consider our retention ratio then we can say that our customer satisfaction rate is 90% above.

We believe that understanding customers' business and their end objective from the project which they are doing with us is the key. Once the project is discussed and finalized, we do knowledge transfer to the team for execution of the project. We keep things transparent with our clients and share regular updates. Working on the Agile method helps us reduce the timeline of the project.
What kind of support system do you offer to your clients for catering to their queries and issues?
We provide a dedicated support person to every client. If our clients want to reach us they don't have to go through IVR. They know whom to contact and they can reach their support person during business hours through Email, Chat, Call, Whatsapp, etc. And in case the support person is not available our clients do have the option to reach supervisor or manager of allocated support person.
What kind of payment structure do you follow to bill your clients? Is it Pay per Feature, Fixed Cost, Pay per Milestone (could be in phases, months, versions etc.)
We actually give a fixed cost to our clients for the complete project/work and then divide it into some milestones so our clients can see the progress and make the payment. Pay per feature or pay per month doesn't look good to us. Once the project is developed or work is completed we hand over the copy of codes and DB to clients which they can put on their own server or can take hosting services from us as well.
Do you take in projects which meet your basic budget requirement? If yes, what is the minimum requirement? If no, on what minimum budget you have worked for?
We don't have a minimum ticket size or budget requirement. But if we are doing a project then we want that to be at least on breakeven. If the project is not covering the cost of our man-hours then we choose not to take that. The cost of man-hours differs from project to project.
What is the price range (min and max) of the projects that you catered to in 2020?
One of our clients tested us first by giving a mobile app to us for testing. We had to do User Interface testing of the app and it was a small-scale E-commerce application. We tested the app for 150 USD and gave the report. The maximum value of the project which we did in 2020 was 45K USD.
Where do you see your company in the next 10 years?
May be on Mars if Elon Musk figures out how to stabilize its environment for humans:
I believe it will be an achievement to rank number 1 on google with the keyword – App Development company on Mars. Well Jokes Apart, I believe we will be able to become a company which would no longer require introduction in India and Gulf Countries.
Linea Digitech Reviews
All Services
Mobile App Development
Web Development
Digital Marketing
E-commerce Development
Relevance
Most Recent
Rating: high to low
Rating: low to high
Write a Review
Dr S Dineshkumar
, Assistant Professor at Mahendra Arts & Science college
Posted on Aug 17, 2022
Don't lose your money with this firm, it's the Worst in Response
Review Summary
I'd encourage you not to squander your money. My project wasn't finished yet... Due to these folks, all of my work is currently unfinished; your funds will gradually disappear.
What is it about the company that you appreciate the most?
They can lie easily and ask money always without completing the project
What was it about the company that you didn't like which they should do better?
They always make false promises. They stated that the project would last 15 days, yet it is already 10 months.
Ray Mahr, Jr.
, Inside Sales Representative at compass publications inc
Posted on Jan 28, 2022
They worked very well over my 3D Game Development project
Review Summary
I approached Linea Digitech with the concept of app development in mind. Their team discussed the concept, took my ideas and then provided me with concept notes.
They gave me development plan for the project and followed the same. I was guided with VR equipment to be used for game.
What was the project name that you have worked with Linea Digitech?
3D Game Development Project !
Describe your project in brief
It was a survival game where players were sent in a different universe. Game had to have 3D environment and it was multiplayer. Hi-tech cities and the element of surprise was the key thing
What is it about the company that you appreciate the most?
Transparency in service - they dont keep anything hidden while settling the project
Dedication and commitment - They deliver what they commit in the given timeline
What was it about the company that you didn't like which they should do better?
I found them a ted expensive but at the end it hardly matters
Quality work was delivered
Review Summary
We were having trouble with our Project Just go pin, the company which we were dealing with could not deliver our application in working condition. There were errors and bugs and we got into contact with Linea Digitech. They provided us with quick solution for app development and we could launch our application. They further helped us with Digital marketing and we are successfully doing business now.
What is it about the company that you appreciate the most?
Commitment and time delivery which is very difficult to find with Software Development companies
What was it about the company that you didn't like which they should do better?
Nothing as such
They delivered the promised quality
Review Summary
We approached Linea Digitech for our project in Saudi Arabia, they visited us and provided us with a presentation containing solutions around our requirements. They delivered the solution on time and gave the training sessions to the team. They certainly deliver all software solutions under on roof.
Company Response

Linea Digitech
Thank You Mr. Syed ! Will look forward to work with you on more project
Posted on Apr 23, 2021
Great Experience, Well Done !
Review Summary
Linea Digitech got in touch with us through a tender. They worked very hard to develop the web portal for us and delivered that on time. Services and support were very good. They don't leave any stone unturned and do their best to give the quality.
What is it about the company that you appreciate the most?
Professionalism and Support
What was it about the company that you didn't like which they should do better?
Not sure but it will be great if they can become a little more economical.
Company Response

Linea Digitech
Thank you Sunania
Posted on Feb 19, 2021
Deep Shikha
, Project Manager at EY
Posted on Feb 19, 2021
Excellent Service, Highly Recommended
Review Summary
When our large number of retail customers need immediate software changes to meet new and trending market requirements, all that we need is turn to the people at lineadigitech to ensure on-time delivery. They understand and comprehend the nuances of what exactly we need and always deliver the highest quality solutions. We, as their client, are constantly impressed by their unrivaled technical expertise and work ethics.
What is it about the company that you appreciate the most?
Very professional behavior, on time delivery and robust services. I recommend them to all my clients..
What was it about the company that you didn't like which they should do better?
Could be little pricey at times, but services are definetly worth the money.
Company Response

Linea Digitech
Thank you Deep
Posted on Feb 19, 2021
Awesome work
Review Summary
On time delivery , Good Customer Support, quality work.. cooperative staff..
Company Response

Linea Digitech
Thank you, it was great working with you.
Posted on Feb 17, 2021