MANGOSOFT LTD
Technology Partner. Perfect Service. Clear SDLC.
Visit website
Mangosoft is a software engineering company that delivers business-transforming solutions with a focus on the functionality, innovativeness and best industry practices. Therefore, we create projects that help clients to boost their revenues, decrease operational costs and increase business effectiveness.
We have delivered 250+ projects for clients across 30+countries, and have offices in the USA and Eastern Europe. Our company has solid experience of a close collaboration with market leaders including EBRD, Electronic Arts, and TouchPress, as well as with middle-sized businesses and startups.
For each of our projects, we form a team of the best niche experts with desired technology skills. As a result, we deliver the product that perfectly matches all the project's requirements and a customer gets optimal development costs and time-to-market.
Transparent SDLС process, clear communication, and first-class services allow us to establish a long-term partnership with our clients and reach 62% of repeat business.
First of all, we act as a strategic technology partner for our clients. That's why we follow our main business approach - we don't sell hours, we take responsibility for the final product.
Main corporate facts:
• 90% of clients are ready to recommend us
• 5+ mln of revenues our tech solutions let businesses increase
• 70 % of our staff are specialists on seniors and middle positions
• 3+ years is an average period of a partnership with clients
United States
19 N Market Street, suite 950,
,
Wilmington
,
Delaware
94108
Ukraine
Kozatska Str. 122/4
,
Kyiv
,
kyiv
03022
+380-98-067-14-98
Focus Areas
Service Focus
Web Development
Software Development
E-commerce Development
App Designing (UI/UX)
Web Designing (UI/UX)
Client Focus
Medium Business
Small Business
Large Business
MANGOSOFT LTD Clients & Portfolios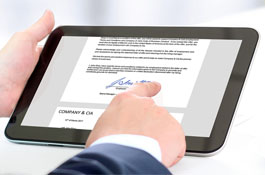 MANGOSOFT LTD Reviews
All Services
App Designing (UI/UX)
Relevance
Most Recent
Rating: high to low
Rating: low to high
Write a Review
Nickolaj Mikhajlichenko
, CEO at NOWEDO
Posted on Oct 01, 2019
According to the digital transformation strategy, one of our clients was interested in developing a mobile app, to expand the possibilities of their car rental business.
Review Summary
Our marketing company managed to achieve the digital transformation for the car rental service with the help of the MANGOSOFT team that was responsible for full-cycle mobile app development. It was supposed to be a cross-platform mobile application that would be easy to use. It was valuable for us that this company was involved in the entire mobile app development lifecycle - from the business analysis to testing and deployment. After launching the app on the market, we saw a higher customer satisfaction rate among existing and potential clients. It resulted in a large percentage of downloads within the first three months.

What is it about the company that you appreciate the most?
I was impressed with the fact that this company was involved in the entire mobile app development lifecycle - from the business analysis to testing and deployment. All the MANGOSOFT's specialists were aimed at the final tangible business results. Moreover, they all were patient as well when our marketers required new app features during the development process. It is worth to note the quality-price ratio of these services - we are satisfied.
What was it about the company that you didn't like which they should do better?
We can't list any vital areas for improvement. We were glad to cooperate with such professionals.