Messapps
We don't just develop apps. We build dreams.
Visit website
Messapps is an NYC iOS & Android mobile app design and development company. Our thorough stages of development create strong foundations for app functionality, a design that best represents the personality of your app from a range of aesthetic themes and continually assesses the performance of the app to ensure consistency. The secret to our success is that we love what we do. No work is ever too hard if you enjoy doing it. In software, and apps, in particular, we see the door to the future. And as we always say: "The best way to predict the future is to create it." That's why we're here. We're here to build the future with you.
United States
1460 Broadway
,
NYC
,
New York
10036
646.741.4814
Focus Areas
Service Focus
Mobile App Development
Web Development
App Designing (UI/UX)
Web Designing (UI/UX)
AR & VR Development
Client Focus
Medium Business
Small Business
Large Business
Messapps Executive Interview
Visit Profile
Please introduce your company and your role within the company.
Messapps is an app development company ranked one of the top in NY and USA. Messapps have worked on more than 50 applications for companies that include startups, universities, and Forbes 500 companies. I am the founder and the CEO of Messapps.
Mention the objectives or the parameters critical in determining the time frame of developing a mobile application.
The most important part of coming up with a timeframe is understanding all features of the app. Here you need to be concerned not just with the number of features but with their individual complexity too. For example sharing content on Facebook can be implemented in less than an hour of coding. Send a message from one user to another, however, can take weeks.
How much effort in terms of time goes into developing the front end and back end of a mobile application?
Usually, it depends on the app. However, the backends are fairly similar for all apps as you have user databases and content databases. The UI (frontend), however, is very different from one app to another. And hence I'd say most of the time is spent on the frontend.
What is your company's business model– in-house team or third party vendors / outsourcing?
At Messapps we prefer to always work with our own team. That being said if the client wants us to work together with their designer or developer we can do that as well.
How is your business model beneficial, from a value addition perspective, to your clients as compared to other companies' models?
Our model is made with one goal - make a successful product. Not just an app. But an app that can make its founder a wealthy famous person. Therefore, unlike most of the other companies, we also provide growth consulting and marketing services that ensure that our clients become successful.
What are the key parameters to be considered before selecting the right platform for a mobile application?
First, consider how you want to monetize. If you will use ads then you can use either platform. If you use other methods then remember that people spend twice as much money on iOS as on Android. That being said also takes into account that there are twice as many Android devices than iOS. Hence, if your goal is to spread out branding message to as many people as possible then go with Android. And if you can start with both Android and iOS then certainly do that. Other platforms are largely irrelevant.
Which platform do you suggest your clients to begin with when they approach you with an idea (Android or iOS) and why?
If our client can only start with one platform then most of the time we would suggest iOS. The reason being that most of our clients have some monetization strategy in mind that does not include ads. Hence, because people spend more on iOS apps than Android we suggest iOS.
Android or iOS, Native or Hybrid — which platform is best to use to build your app? What are your recommendations?
iOS. With iOS you can earn more money and iOS is usually associated with more prestigious / luxurious feeling which many apps strive for.
What are the key factors that you consider before deciding the cost of a mobile application?
The most important factors are how many features does an app have and how difficult are they.
What kind of payment structure do you follow to bill your clients?
We never ask our clients to pay the full amount upfront. Instead, we ask clients to pay in stages and only pay for the next stage if they are satisfied with the previous one. The last payment is always made only at the end of the project when the client approved the final app.
Do you take in projects which meet your basic budget requirement? If yes, what is the minimum requirement? If no, on what minimum budget you have worked for?
Yes, we have a minimum budget. Currently, we do not accept projects with budgets of less than $40,000.
What was the cost bracket of mobile app projects your organization did in 2015?
Our average project costs in 2015 were in between $75,000 and $150,000.
Which business model do you suggest your clients use to generate revenue from mobile applications? Why?
Freemium model has been popular for a very long time and still ranks as one of the most profitable ones. That being said, subscriptions are certainly on the raise because of their ability to provide steady continuous revenue.
Messapps Clients & Portfolios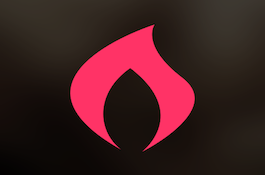 Messapps Reviews
All Services
Mobile App Development
Relevance
Most Recent
Rating: high to low
Rating: low to high
Write a Review
Kate Artemyeva
, Communications and Social Media Specialist at Scentbird
Posted on Feb 03, 2018
Best app developers
Review Summary
Mess apps were great from the first minute till the product was ready. They are very detail oriented, focused and talented. Extremely happy with the end result!
What is it about the company that you appreciate the most?
Their energy and professionalism
Mark Lit
, Owner at Lit, Inc
Posted on Jul 20, 2016
Always available and great customer support.
Review Summary
The client is a mobile app focused on college campuses. It shows students the highest rated venue on campus in real-time by checking on to the map. They can see where their friends checked-in and how people rated various characteristics of the venue. Messapps was involved in designing and developing this iOS app for the client with a web backend. The project was completed on the decided time and fixed budget.
The client is highly satisfied with Messapps because of their technical expertise and continuous guidance to the clients and they highly recommend them to their friends.
What was the project name that you have worked with Messapps?
iOS App Designing & Development
Describe your project in brief
<p>The client is a mobile app focused on college campuses. It shows students the highest rated venue on campus in real-time by checking on to the map. They can see where their friends checked-in and how people rated various characteristics of the venue. Messapps was involved in designing and developing this iOS app for the client with a web backend. The project was completed on the decided time and fixed budget.</p> <p>The client is highly satisfied with Messapps because of their technical expertise and continuous guidance to the clients and they highly recommend them to their friends.</p>