Mobikasa Inc
we design we develop we innovate we inspire
Visit website
Mobikasa is a top-rated ecommerce, web and mobile apps development agency. Founded in 2011, Mobikasa has become a dynamic, agile and fast-moving company, focused on client solution management within the ecommerce domain.

We have established a global footprint and serve clients from diverse industry verticals.

Our emphasis on scope discovery to accurately identify client goals and objectives will always create a deeply enriching, brand enhancing solution that truly engages the client's target audience.

Mobikasa's innovation focused team consisting of project managers, software engineers, digital marketing experts and UI/UX designers help develop custom built software solutions that are cost effective for companies of all sizes, from funded startups to established enterprises.
Certifications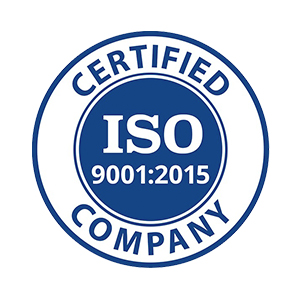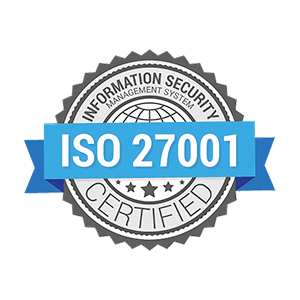 United States
135 Madison Ave, 8th Fl
,
NYC
,
New York
10016
1 (646)-880-4504
India
Plot 354, 100 Feet Rd, Ghitorni
,
Delhi
,
Delhi
110030
91 9810488883
UAE
Al Saaha Offices B, Souk Al Bahar
,
Dubai
,
Dubai
United States
12575 Beatrice St
,
Los Angeles
,
California
90066
+1 646-880-4504
Focus Areas
Service Focus
Mobile App Development
Web Development
Software Development
Web Designing (UI/UX)
E-commerce Development
Mobikasa Inc Executive Interview
Visit Profile
Kindly share your feedback on how GoodFirms has been doing so far in increasing your visibility among potential clients.
One of the key platforms wherein prospective partners can find out about our portfolio cases and experience.
Please introduce your company and give a brief about your role within the organization.
Mobikasa is a top-rated eCommerce, web, and mobile app development agency. Founded in 2011, Mobikasa has fast become a dynamic, agile, and fast-moving company focused on client solution management within the e-commerce domain. We have established a global footprint and serve clients from diverse industry verticals.

My Role: I am the company's CEO, managing and directing the company toward its primary goals and objectives. I oversee employment decisions at the executive level of the company and lead a team of executives to consider major decisions including operations, team expansion, directing and delegating agendas, strategizing sales approach, tackling the company's organizational structure, driving profitability, and discussing with the board.
What is the story behind starting this company?
"Mobi" stands for Mobile, whereas "Kasa" is a modified Spanish word for Home. We wanted it to be a home for mobile apps, and since 2011, we have developed 100+ custom mobile apps that enabled our clients the growth of their businesses. At the same time, we expanded our offerings to other services such as web development, e-commerce, ADA compliance, and digital marketing. We carved out our niche globally and currently, our strongest suite is within the e-commerce space and have worked on over 2000 eCommerce websites.
What are your company's business model–in house team or third party vendors/ outsourcing?
Our company's business model has always been 'in-house'. We don't believe in third-party vendors or outsourcing for the simple reason that we can project manage, control, and monitor the quality of deliverables by keeping the resources in-house.
How does your company differentiate itself from the competition?
Mobikasa stands out from the crowd since it provides a consulting-led, cognitively powered integrated portfolio of business, technology, and digital marketing solutions. Results are delivered via the Agile delivery model which entails taking iterative, incremental, and lean approaches to streamline and accelerate the delivery of projects. This approach is the epitome of excellence in the software development industry.
What industries do you generally cater to? Are your customers repetitive? If yes, what ratio of clients has been repetitive to you?
Over the last 11+ years, Mobikasa has catered to a wide range of industries such as Government, Education, Healthcare, Food, Beverage & Hospitality, Retail, E-Commerce, High Fashion & Luxury, Industrial Supply Chain, Automobile, Textile, Financial Services, Social Networking, Information Technology, Weather Forecasting Services, Media & Entertainment, Digital Accessibility and more.

Our client retention rate is very good. Most of them start with us with one service and post project completion end up availing of our maintenance and support services. Talking about the retention rate, it hovers around 70%
Please share some of the services that you offer for which clients approach you the most for?
Mobikasa is a certified partner with Shopify Plus, Bigcommerce, Adobe Commerce, Prestashop, Opencart, WordPress, and Salesforce. Most clients reach out for eCommerce store design and development and custom app development for increased revenue and growth.
What is your customer satisfaction rate according to you? What steps do you take to cater to your customer's needs and requirements?
Since the day we started, we have received numerous accolades & recognition based on the high number of positive reviews and feedback from our clients. We focus on understanding the project in detail, and timely deliverables and have a set of dedicated teams focused on client engagement and satisfaction.
What kind of support system do you offer to your clients for catering to their queries and issues?
We have a dedicated team of trained professionals including project managers, technical leads, developers, and application testers who go through the project daily and cater to the issues and queries of our clients. So, there is always someone available to ensure a timely response and the delivery of each task.
What kind of payment structure do you follow to bill your clients? Is it Pay per Feature, Fixed Cost, Pay per Milestone (could be in phases, months, versions etc.)
Our payment structure depends upon the type of services that we offer. For example, we have a minimum plan of $5000 that lasts 135 hours for doing all sorts of website maintenance. The payment can be fixed cost, monthly (for dedicated development teams), prepaid block of hours for maintenance, quarterly invoices for digital marketing services, etc.
Do you take in projects which meet your basic budget requirement? If yes, what is the minimum requirement? If no, on what minimum budget you have worked for?
The minimum budget for our services commences at $5,000 with the allocation of a dedicated project manager, who can decide upon the varying tasks and stages ranging from design, development, digital marketing, and accessibility testing. This dedicated project manager coordinates with the rest of the team and the client to ensure timely deliverables.
What is the price range (min and max) of the projects that you catered to in 2021?
The minimum price range project we do is $12,000. The maximum price range is a custom marketplace we've built for the automotive industry, which costs 500,000 USD.
Where do you see your company in the next 10 years?
10 years from now, Mobikasa intends to continuously reinvent, and adapt to the ever-changing dynamics of the web and mobile app development industry. We are expanding our offerings in the area of hybrid mobile application technologies, Artificial Intelligence and Machine Learning, IoT, Blockchain, etc. One thing that will remain unchanged is our relentless pursuit of customer satisfaction and delivering best-in-class solutions to our amazing clients.
Mobikasa Inc Clients & Portfolios
Key Clients
Nokia
Mavi Jeans
Versace
Holland & Sherry
Pearson
LG Canada
Perfumania
Mielle Organics
Fast Growing Tree
Jiffy Shirts
Tata Consumer Products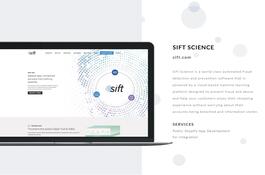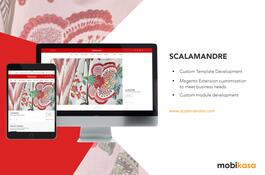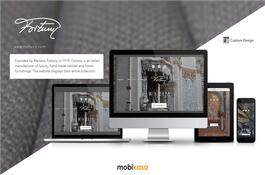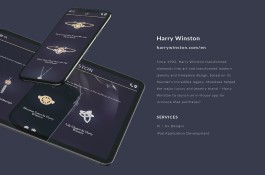 Mobikasa Inc Reviews
All Services
Web Development
E-commerce Development
Mobile App Development
Relevance
Most Recent
Rating: high to low
Rating: low to high
Write a Review
Reece Bevan
, Manager at POPKEY LLC
Posted 7 months ago
Work experience with Mobikasa Inc!
Review Summary
This Company is AMAZING, they are very professional, I hired them to build my website, and they did an EXCELLENT JOB, they also did an EXCELLENT JOB in SEO on my website, and I could get many new customers for my business .
What was the project name that you have worked with Mobikasa Inc?
POPKEY LLC
Describe your project in brief
Leading company in pop music promotion
What is it about the company that you appreciate the most?
Excellent, working with web designer express was great.
What was it about the company that you didn't like which they should do better?
none
Highly Recommend-- Excellent Communication & Technical Competency!!
Review Summary
Working with Mobikasa has been such a positive experience and exceeded my expectations. I had been working with another developer before then, but they had suddenly become unavailable weeks before my store launch date. Mobikasa stepped in on short notice, and helped me feel assured that I would meet my launch date and that I was in good hands. Communication and responsiveness was excellent and very professional from start to finish. For any questions or concerns I had through the process, Tushar and Hitesh helped answer them and made me feel better assured. Competency and ability to finish a project deadlines— amazing!! The developing team was very patient and great in paying attention to details I'd layed out. A+++ across the board for this team!! Will continue to work with them in the future!
What is it about the company that you appreciate the most?
Incredibly hardworking team with excellent communication and technical competencies. Patient and thorough thorough project duration.
What was it about the company that you didn't like which they should do better?
The team is amazing-- all I can say is "please keep up the good work and continue to maintain this quality of work into the future."
Priyanshu Panda
, Product Manager at My Modern Rishta
Posted on Mar 04, 2020
Clear Communication, Upfront Pricing, and Expert Technical Knowledge
Review Summary
Mobikasa went above and beyond with their quality work, communication, updates, and client service. From the initial discussions about potential project development to the delivery of the final product, they were professional, reliable, effective and transparent. The designs and the development of our Mobile App. were truly incredible. I highly recommend their services to anyone who is looking to hire them for any relevant projects and development. All in all, after searching through many other development companies, Mobikasawas a great choice to work with.
Anannya Agrawal
, Founder and CEO at MangoPeopleShop
Posted on Jan 30, 2020
Highly Recommended
Review Summary
One of my close friend suggested Mobikasa for my website (https://www.mangopeopleshop.com/) and thankfully it happened to us. We handed over them our website to revamp and started for mobile apps in both platforms. Their team is technically sound to understand the business requirements and easily implemented in our apps. We got our product which is being liked by everyone and enjoying the continuous relationship with Mobikasa. Would recommend Mobikasa to all my friends if you are looking for having a new website.
Swati Singhania Chandra
, Master of Growth/Project Manager at My Pooja Box
Posted on Jan 16, 2020
HIGHLY RECOMMENDED FOR WEBSITE DEVELOPMENT- MOBIKASA
Review Summary
Three years back got a referral from a friend for this company (MOBIKASA) for my website (https://www.mypoojabox.in/) . It was quite easy to start working with them. Each member I interacted with was prompt, creative and had a good technical knowledge to suffice to my website and app specifications/ designs. They met all my expectations and had lot of insight regarding marketing tools that I didnt know existed.Deliverables were on time as per prior commitments. I would highly recommend Mobikasa to anyone who would like to get a new website made.