Neuron is the leading UX/UI design agency for B2B workplace products. We partner with companies to create tools that increase sales, productivity, and business intelligence. Neuron is owned and run by a group of hands-on partners who actively work on each and every project. There is no B-team. Working with Neuron means that our entire leadership team is involved in the day-to-day of your project, providing a level of dedication and attention not found in a large firm.
We solve the most challenging user experiences. Our hands-on senior team of creatives, strategists, technologists, and problem-solvers is ready to help you take on your most demanding design problems. With a variety of backgrounds and expertise in a range of industries, our advisors provide us with valuable insight and fresh perspectives.
United States
650 California Street, Floor 7
,
San Francisco
,
California
94108
(415) 347-1985
United States
33 Arch Street STE 1700
,
Boston
,
Massachusetts
02110
(415) 347-1985
United States
368 9th Avenue, FL 6
,
NYC
,
New York
10001
(415) 347-1985
United States
10250 Constellation Blvd, STE 100
,
Los Angeles
,
California
90067
(415) 347-1985
Focus Areas
Service Focus
App Designing (UI/UX)
Web Designing (UI/UX)
Neuron Clients & Portfolios
Key Clients
Hootsuite
Vendr
Flo
Vivint
Palo Alto Networks
Paycom
Uniphore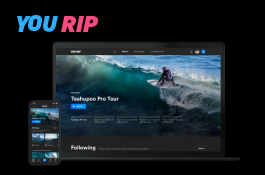 Neuron Reviews
All Services
App Designing (UI/UX)
Relevance
Most Recent
Rating: high to low
Rating: low to high
Write a Review
Jason Bennett
, CEO & Co-Founder at unna
Posted on Aug 23, 2019
UI, UX, and Brand work was/is exceptional
Review Summary
Feedback on Neuron's work has been extremely positive. Their team is skilled in various topics. Their expertise significantly benefitted the success and structure of the product. Customers can expect an organized and communicative team that delivers on promises.
What is it about the company that you appreciate the most?
Attention to detail, striving to work on time and within/below budget.
What was it about the company that you didn't like which they should do better?
No real comments here. We'll keep coming back.