Meet Nexd - creators of the fastest, lightest, most innovative ad solution on the planet. Passionate about innovation, Nexd has developed a unique way to improve how people engage with brands online. It is the first company to use gaming technology to create powerful ad experiences that can be used anywhere at any time - from smallest watches to huge OOH screens. Nexd's easy-to-use self-service platform (SaaS) enables marketers to create interactive ads that comfortably outperform competition by 5-10x. We are a trusted and preferred partner of global companies like Quantcast, Amobee, Dow Jones, NewsCorp, Dentsu, IPG and many others.
Nexd's unique technology is powered by a proprietary graphics engine which supports future-looking brands and agencies in delivering their message in a creative and high-quality way while cutting down on costs of media-buying and increasing their return on ad spend. As Nexd has developed multiple aspects of innovation to the industry, it is one of the biggest potential technology acquisitions on the market. Nexd's technology can be harnessed
in the aspect of high-quality and fraud detection tracking: As the technology is powered directly by the hardware, Nexd's solutions offer the highest standard fraud detection and measurement – asking validation from the hardware rather than the intermediary layers as every other company in the industry does

highly scalable and superfast ad server functionality which supports dynamic data and decision-making on the fly while attaining <20ms latency

creative technology that is far-ahead than anyone else's without getting affected by all of the regulations by the browsers or the programmatic network whilst still enabling 3D-powered solutions

VR-based ads or even AR potential on any device without needing extra plugins

compression technology that decreases images and videos far smaller than any other commercially-used platform, without reducing the high quality needed for brands

and many more
All the innovation combined has proven a track-record to uplift advertising ROAS by 3x.
Certifications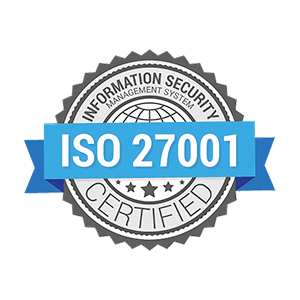 Estonia
Ahtri 6a, NEXD
,
Tallinn
,
Harju
10151
+3725217057
Focus Areas
Service Focus
Mobile App Development
Web Development
E-commerce Development
Digital Marketing
App Designing (UI/UX)
Client Focus
Large Business
Medium Business
Small Business
NEXD Reviews
All Services
Mobile App Development
Relevance
Most Recent
Rating: high to low
Rating: low to high
Write a Review
Ivar Krustok
, Head of Data Science and IT at at Ekspress Meedia
Posted on Jan 17, 2022
Nexd provides our company with innovative advertisements solutions that provide value for our customers.
Review Summary
We have now partnered with Nexd for a few years. During this time our sales orders for their products have increased multiple times.
The reason is quite simple, because they provide us with unique formats that provide actual engagement.
It also does not break the bank and we can see our revenue actually increasing thanks to their products.
The ease of use is also a major factor as our IT team is not needed for support and we know that their products function on our pages.
At the start of our co-operation their products were not as technically functioning on all devices given how protective different mobile platform vendors are, but all the kinks have now been ironed out.
What was the project name that you have worked with NEXD?
We have a Long term cooperation model
What is it about the company that you appreciate the most?
Nexd provides us with a unique platform where we can stand out from our competition
Nexd provides us a custom made advertisement solutions in a really quick timeframe
What was it about the company that you didn't like which they should do better?
As mentioned in the longer description, when our co-operation started the technical side was not as advanced as it is today.