OweBest Technologies
A Global CMMI Level 3 Appraised Company
Visit website
OweBest is a pre-eminent IT company with development centers across India. We have been delivering integrated solutions to our clients across the world for over several years and talk with excessive pride and self-satisfaction about our achievements and exhaustive experience in website designing, development, internet marketing, hosting, and support services. With over 1190 projects executed, we have a big pool of happy clientele.

Our well-organized and slick processes ensure a variety of project development and delivery of fruitful innovation. We employ sturdy systems to ensure on time delivery of the projects that also abides by our high quality standards.

Your needs are the most important parameter for us. We listen to your business requirements like ours. We take up each of our projects as a personal homework and give each of our clients the time and importance they look for. Whether it is a big brand or start-up firm, we deliver value to their business.

OweBest's assortment of design and development projects speaks of its outstanding creative capability. Nevertheless, our other services including internet marketing, hosting, bug fixing and support are also worthy of your attention. Take a look at our portfolio section to know what we can bring to you and what we have accomplished for our clients from around the world. We are the proven choice for these organizations for our perfect mix of industry standard methodologies and quality.

We have developed many complex projects having typical custom requirements, challenge to make it user friendly and deal with a variety of audiences.

Why not you partner with us to walk on a path to success! Join our hands.
Certifications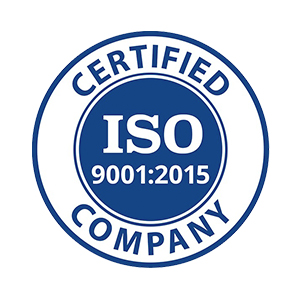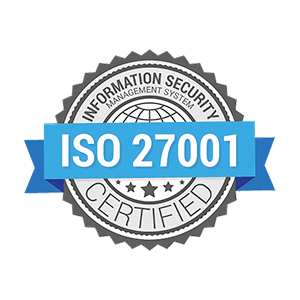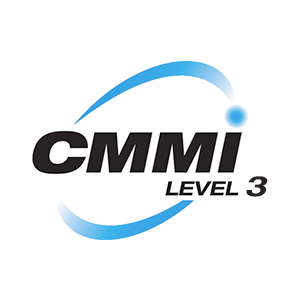 India
Pradhan Marg
,
Jaipur
,
Rajasthan
302017
+91 73000 06666
United States
7901 4th St N suite 300
,
Saint Petersburg
,
Florida
33702
+1 (315) 210-8382
Canada
205-1783 Manitoba Street
,
Vancouver
,
British Columbia
V5Y0G9
+1 (778)-828-2628
UAE
2310 Clover Bay, Burj Khalifa District
,
Dubai
,
Dubai
+971568574478
Focus Areas
Service Focus
15%
10%
10%
10%
10%
10%
10%
10%
5%
5%
5%
Web3
Mobile App Development
Web Development
Software Development
Web Designing (UI/UX)
Client Focus
Small Business
Large Business
Medium Business
OweBest Technologies Executive Interview
Visit Profile
Please introduce your company and give a brief about your role within the company?
Owebest is an emerging leader in consulting, technology services, and digital transformation. We navigate our customers across geographies for the journey of digital transformation. We engage with customers to simplify, strengthen, and transform their businesses. We believe that the sustainability of any company resides in its core value system and ability to put stakeholders at the center of strategy and a passion for creating a collaborative learning environment. Our people open doorways of infinite opportunities through customer focus, agile thought process, and performance driven ethics. We invest our time and resources to develop capabilities at the right time to stay relevant to the needs of customers in phases of technology transformation.

Ankit, as Chief Executive Officer and Managing Director, sets and evolves the strategic direction for the company and its portfolio of offerings, while nurturing a strong leadership team to drive its execution. Ankit has nearly two decades of experience in the IT services industry with a strong track record of driving digital transformation for enterprises Earlier, Ankit was a director at one of the renowned IT company, where he held several leadership positions for nearly 15 years. He was responsible for overseeing operations and successful delivery of project for customer delight.
What was the idea behind starting this organization?
The era of digital revolution rapidly transforming business models, and the movement of businesses from legacy to digital, have led to the idea of Owebest. Whereas understanding of various industries coupled with IT expertise would lead the way for businesses to sustain and maximize the customer delight.
What are your company's business model–in house team or third party vendors/ outsourcing?
Owebest has an in-house team of qualified professionals serving as architects, consultants, designer, developers, quality assurance, analytics, and project managers to assist customers for complex problem solving and steer them on the journey of digital transformation.
How is your business model beneficial from a value addition perspective to the clients compared to other companies' models?
Our cost-effective solutions, usages, and implementation of breakthrough cutting edge technology assist our SME customers in kick-starting their journey of digital transformation to stay relevant to the current scenario.
What industries do you generally cater to? Are your customers repetitive? If yes, what ratio of clients has been repetitive to you?
At Owebest we cater to BFSI, Retail, Life Sciences, Travel, Hospitality, Media, Real Estate, Manufacturing, Logistics, Supply Chain Management, and Energy industries. Predominantly we are able to get more than 80 percent repeat and referral business.
Mention the objectives or the parameters critical in determining the time frame of developing a mobile app.
The most crucial parameters in determining the time frame for developing an app is the complexity of solution and host of features that it provides, the target size of users; sometimes apps can have a huge target group. Facebook, for example, is used by people of all age and gender. On the other hand, an app like Netflix majorly used by the subscriber. A basic application may take around 4 weeks, and mid-size travel ride complex apps may take approximately 24 - 28 weeks in development.
How much effort in terms of time goes into developing the front end and back end of a mobile app?
Efforts and time in developing front-end or back-end are completely dependent on the scale and complexity of application. Maybe some applications which require a lot of logical and complex problem solving, and safety, like financial transaction based apps might require more time on back-end than front-end. Whereas some applications might be front-end heavy where they do not require much complex problem solving but much more engaging user interface and user experience; these apps require more time on developing front-end.
What are the key parameters to be considered before selecting the right platform for a mobile application?
This depends on the target audience. If a customer would like to target a mass population, Android application becomes a must as it is available with very low price phones too. If the customer would like to address the niche customers in a certain geographic location, then demographics would decide the kind of platform that would be decided for the customers.
Which platform do you suggest your clients to begin with when they approach you with an idea (Android or iOS) and why?
We are comfortable with either of them, but for the ease of demonstration and accessibility, we suggest them to start with Android and later on build an iOS app. Android development platform is equipped with an excellent testing environment including all the testing tools which developers may ever need to test their apps thoroughly before publishing. So, once we are able to finalize the app in Android, we follow the same process for making iOS app also.
Android or iOS, Native or Hybrid — which platform is best to use to build your app? What are your recommendations?
For complex problem solving we recommend native application as it gives flexibility, scalability, and greater depth to take control of the application. For simple applications, we can use hybrid applications too.
What are the key factors that you consider before deciding the cost of a mobile application?
Cost of the mobile application is dependent on the estimated man-hours, scale, and complexity of the project.
What kind of payment structure do you follow to bill your clients? Is it Pay per Feature, Fixed Cost, Pay per Milestone (could be in phases, months, versions etc.)
We use a mix of all, and the specific payment structure depends on customers and desired application. But predominantly for a new application, payments are through pay-per-milestone.
Do you take in projects which meet your basic budget requirement? If yes, what is the minimum requirement? If no, on what minimum budget you have worked for?
Generally, our team remain excited about challenging projects with loads of learning opportunities and enable small business to go digital for which we do not keep a constraint of minimum budget we have worked on applications where the budget was as low as 3000 USD.
What is the price range (min and max) of the projects that you catered to in 2018?
In 2018 we delivered mobile application projects ranging from 3000 USD to 18000 USD.
Which business model do you suggest to your clients enabling them to generate revenue from mobile applications? Why?
There are several, but usually, we give suggestions to our client as per their needs and requirement. Currently, we suggest industries like Market Places, E-Commerce, TaxiApps, Food Ordering, etc.
OweBest Technologies Clients & Portfolios
Key Clients
Technology
Finance
Business Services
Other Industries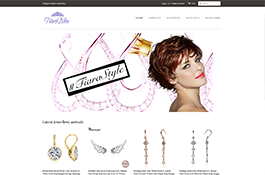 OweBest Technologies Reviews
All Services
E-commerce Development
Mobile App Development
Web Development
Software Development
Web Designing (UI/UX)
Relevance
Most Recent
Rating: high to low
Rating: low to high
Write a Review
Ivaylo Vedrichkov
, Business Analyst at VR Team
Posted on Jul 25, 2022
Awesome people that know what they are doing and work efficiently
Review Summary
Great service provided by awesome people. Addressed all of our queries and continued to support us after the project was completed. A 5-star service is guaranteed.
What was the project name that you have worked with OweBest Technologies?
Gratified - Restaurant POS & Workflows
What is it about the company that you appreciate the most?
Available 24/7 and possessing the knowledge required for project success
What was it about the company that you didn't like which they should do better?
Nothing major comes to mind. Truly a great team to work with.
Jamie Regehr
, Founder at Launch Corp, LLC
Posted on Mar 06, 2020
Highly recommended
Review Summary
Owebest is a dedicated team that delivers proven results. They are easy to work and communicate with and dedicated to getting it right.
Prashant Nagar
, Admin at Apnaa Jaipur
Posted on Jan 30, 2020
Great experience
Review Summary
I am using owbest technologies services since 6 months I must say these guys are truly professional. Their commitment towards work is absolutely superb. keep the good work guys . It's an asset to be associated with you people
Great Team
Review Summary
OweBest Technologies is a great partner for our web development projects,
the team was able to understand our requests and achieve a satisfactory result.
Marlene Shumann
, Member Board at Advisors chez AT&T
Posted on Jan 29, 2020
Review for project made by OweBest Technologies Pvt. Ltd.
Review Summary
OweBest Technologies Pvt have delivered on the specification of this project to a very high standard. We are very impresses with the overall professionalism of the Owebest team
What is it about the company that you appreciate the most?
Serious and good support.
What was it about the company that you didn't like which they should do better?
Maybe they should work less :-)
Anonymous
Posted on Jan 21, 2020
Fantastic team to work with
Very Supportive team
Review Summary
The team is very professional and supportive , they are friendly and know how to handle the projects.
What is it about the company that you appreciate the most?
Fast and friendly
What was it about the company that you didn't like which they should do better?
Nothing to improve. They are professional
Reda Malas
, Media project manager at jixart
Posted on Jan 16, 2020
Pleasure working with OweBest
Review Summary
One of the best experience I ever had so far in my carrier, I WOULD definitely recommend OweBest, Ankit and his team. 5 different projects delivered in time, with great communication and expertise. Thank you again Owebest.
Abdul-Fattah Hammad
, Founder at Scappery.com
Posted on Jan 03, 2020
Scappery Online Shopping
Review Summary
The experience with OweBest was great. They are very professional and communication is great. They provided a high quality end product which exceeded expectations and always went the extra mile to ensure strong performance. They produced a strong e-commerce solution from backoffice, website and mobile applications. Always focused on customer satisfaction and care for providing recommendations that improve service. They continue to provide after sales services that make me very pleased and relaxed.
Abhishek Bhatnagar
, IT Business Consultant, Sales Head, Owner at AlphaKlick Solutions
Posted on Jan 02, 2020
Highly Professional Services
Review Summary
They are highly professional and Skilled team, and delivered work as expected. Would love to hire again.
charu agrawal
, Marketing head/Merchandising Head at AMAN EXPORT INTERNATIONAL
Posted on Oct 04, 2017
GARMENTS ERP SOFTWARE
Review Summary
Experience have been really great. Owebest's team has been great in understanding such complex project and implementing it exactly according to our expectations, in fact even exceeding our expectations. We have already started using their system
What is it about the company that you appreciate the most?
Team at Owebest is very alert, very responsive and they respond to almost each & every query we have. The greatest quality which I found is, they have a very fair approach towards the tasks. They understand the tasks and give suggestions themselves for how it could be done the best way. I appreciate these qualities very much.
What was it about the company that you didn't like which they should do better?
I don't find anything in particular to emphasize or improve.
A great development partner!
Review Summary
We started out small in Oct 2014. Our projects have grown to $50k US and they have developed an incredible web app and online management system. The team is a great team very responsive and always aiming to please. I wouldn't use anybody else. They are especially good at taking my ideas and thoughts and converting that into the project I see in my head. I am not a developer or had any development experience so they were able to walk me through and teach me along the way. After three full years, we have a great team and they make me feel as though I am the only customer.
Michael Cotter
, Owner at WirelessConnect Ltd
Posted on Oct 02, 2017
Web Development project
What was the project name that you have worked with OweBest Technologies?
Web Development
Andreas Antoniou
, Co-Founder and CEO at G.F.S. Global Fitness Solutions LTD
Posted on Oct 02, 2017
Excellent and awesome understanding
Review Summary
Great team with a very good work ethics. Ready to work and always communicate for the best outcome
What is it about the company that you appreciate the most?
They always discuss for the best solution and always provide support!
What was it about the company that you didn't like which they should do better?
Self-Test a product
Jaryd Hermann
, Co-Founder, CEO at WECAST.
Posted on Sep 28, 2017
Fantastic project management and dev ability
Review Summary
Have a great relationship with our Project Manager who is super flexible with agile development process, and always delivering on milestones and tasks. Never had an technical obstacles with them.