Pixlogix Infotech Pvt. Ltd
"You Found Us, Good Thing Will Start"
Visit website
Pixlogix Infotech Pvt. Ltd. is a based in Ahmedabad, India which helps clients to grow their businesses through the online platform by providing cost-effective web and mobile solutions in India. We started out from 2010 as a small team and today is known as reputed award-winning website design and development agency with our unique strategy, planning, user interface design, front-end & back-end web development and custom apps.
Certifications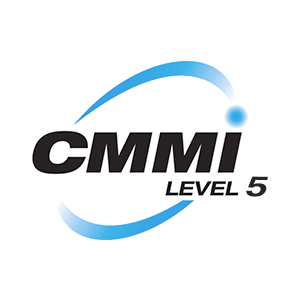 India
704, Zion Z1, Nr. Avalon Hotel, Sindhu Bhavan Road, Bodakdev, Ahmedabad
,
Ahmedabad
,
Gujarat
380054
+917948902910
United States
1171 Justin Avenue
,
Glendale
,
California
91201
(323) 455-4641
Focus Areas
Service Focus
Web Development
Web Designing (UI/UX)
Mobile App Development
App Designing (UI/UX)
E-commerce Development
Client Focus
Small Business
Large Business
Medium Business
Industry Focus
20%
10%
10%
10%
10%
10%
10%
10%
10%
Advertising & Marketing
Automotive
Art, Entertainment & Music
Pixlogix Infotech Pvt. Ltd Executive Interview
Samir Bhimbha
Founder & CEO
Visit Profile
Please introduce your company and give a brief about your role within the organization.
Since 2007, Pixlogix has been at the forefront of delivering digital solutions to clients all over the world. Our creative solutions – Website Design, Web Development, Mobile App, Organic SEO, Services – have helped thousands of our clients to achieve their business goals. With the client base in the USA, UK, Asia, and Netherland, we are GROWING!!!
What is the story behind starting this company?
As other IT entrepreneurs, Founder has started the journey in IT from Intern to Project Manager and moving forward started his own web agency. Our main motto is "Delivering Quality Work on Time", and Making an awesome website & app with a better user experience, which helps to drive more conversion and values.
What are your company's business model–in house team or third party vendors/ outsourcing?
We have an in-house team and providing service to B2B and B2C customers across the globe, especially in the USA, UK, Europe, Australia, UAE, and many more.
How does your company differentiate itself from the competition?
Focus on "Delivering the Best" to clients. Easily Approachable, More Creative, Being Authentic, Adapting Professionalism and Our esteemed team and culture. To be a winning company, it's not the bottom line but team values and culture that matters. Unlike other Web Design agencies, we are not going to discuss what and how we do! No doubt we offer the best designs and development solutions, but what makes us different from the rest of the others is our approach! "Design for HUMAN" – that's what we believe in when start designing & developing a website for any client! Instead of glue to any specific method or process, we believe in a customized approach when it comes to delivering web design and development services!
What industries do you generally cater to? Are your customers repetitive? If yes, what ratio of clients has been repetitive to you?
We are an IT company and our core service is Website Design & Web Application Development. We have clients from all over the world. Our ratio of clients has been representative around more than 82%. We have B2B and B2C both types of customers.
Please share some of the services that you offer for which clients approach you the most for?
Pixlogix is an award-winning website design & development agency in India by awwwards.com. We specialize in developing high-performing websites for small, mid-market to enterprise businesses. Our core expertise in making Website design, website development in WordPress, Magento, Shopify, Laravel, and PHP Platforms.
What is your customer satisfaction rate according to you? What steps do you take to cater to your customer's needs and requirements?
Our customer satisfaction ratio is more than 92%. We develop our team stronger and update their knowledge by current trends and fulfill client's requirements and done project successfully. We delivering satisfactory quality solutions on time.
What kind of support system do you offer to your clients for catering to their queries and issues?
We give a response normally within 24 hours and acknowledgment about issues and the required timeline to get it done. We use email, google meet, and skype calls to understand more their needs, queries, and issue and fix it as early as possible. We believe customer priority is first.
What kind of payment structure do you follow to bill your clients? Is it Pay per Feature, Fixed Cost, Pay per Milestone (could be in phases, months, versions etc.)
We work on 3 models
Fixed Cost (Based on defined project Milestone)
Dedicated Hiring
Hourly Based
Do you take in projects which meet your basic budget requirement? If yes, what is the minimum requirement? If no, on what minimum budget you have worked for?
We take a minimum $500 USD budget project. However, we support small change requests of existing clients.
What is the price range (min and max) of the projects that you catered to in 2020?
$500 - $28000 USD (in 2020).
Where do you see your company in the next 10 years?
About our growth is fuelled by our people, a team with never give up attitude. We are not just striving to do well, we set our sights on greatness and refuse to be satisfied with anything less. This is a motivating factor for us and within 10 years definitely, we will have more than 150+ professionals who fulfill more than 1000+ client needs and delivered the best result to the clients.
Pixlogix Infotech Pvt. Ltd Clients & Portfolios
Pixlogix Infotech Pvt. Ltd Reviews
All Services
Web Designing (UI/UX)
E-commerce Development
Relevance
Most Recent
Rating: high to low
Rating: low to high
Write a Review
They helped our French firm perfectly
Review Summary
Hi,
we asked their help with a complex wordpress plugin.
in less than 48hours we were helped.
I highly recommend them!
Helen Shiailis
, Admin/Finance Controller at Argentum Group Pty Ltd
Posted on Jun 18, 2019
Great service and support
Review Summary
Pixlogix created a beautiful new website for our business and assisted us with support once it was Live.
What is it about the company that you appreciate the most?
knowledge of website development
Rajesh Bhimbha
, Director at Codesign Technologies Inc.
Posted on Jun 14, 2019
Best quality, services and price!
Review Summary
We have worked with PixLogix for some of our projects. They are the best at quality, services and very affordable price! Their team is highly knowledgeable, experienced, very quick at reply and support. I highly recommend PixLogix to anyone looking for their services. Great job!
What is it about the company that you appreciate the most?
Quality, Skills, Price and Support