Probytes is a web development company with nearly a decade long experience in the industry. We have created websites on many domains such as
• E-commerce
• Education
• Retail
• Gaming
• Travel and tourism
• MNCs
• Insurance
• Health
• Government
• IT
• Manufacturing
• Media
• Startups
• Telecom etc.
What makes us unique is the talents we have and the unique and custom strategies we implement for each of our customers.
Like mentioned before, we have custom solutions for all! Be it a corporate MNC or an SMB our tailored plan will suit your budget and requirement with ease.
We have a expert team for all the services we offer when it comes to web development, design, and implementation. Another pillar of our strength is the quality we promise. Our sister concern Testbytes is there to assure quality and bug-free application/website so that you have a stable product in the market.
Another sister concern of ours is Redbytes, our very own app development company which has managed to design and develop hundreds of app across the Android play store and iOS app store.
Last but not least, our work culture. We believe that healthy work culture is the most important factor in the success of a company. And we have tried to maintain that in our offices since the birth of Probytes
Feel free to talk to us about your requirements and we shall devise a plan that will make it happen ASAP!
Certifications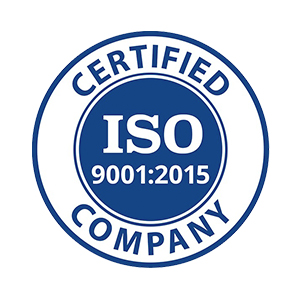 India
Kalas road, Vishrantwadi,
,
Pune
,
Maharashtra
411015
8113861000
Focus Areas
Service Focus
10%
10%
10%
10%
10%
5%
5%
5%
5%
5%
5%
5%
5%
5%
5%
Mobile App Development
Web Development
Software Development
IT Services
Digital Marketing
Mobile App Development
10%
E-commerce Development
5%
Cloud Computing Services
5%
Probytes Clients & Portfolios
Key Clients
Technology
Finance
Business Services
Other Industries
Probytes Reviews
All Services
Web Development
Relevance
Most Recent
Rating: high to low
Rating: low to high
Write a Review
Praveenkumar Mupparthy
, Priority Relationship Manager at HDFC securities
Posted on Jul 30, 2019
Website Development With Ease
Review Summary
I had approached many web developers for my custom made design but all have either refused or demands more time and money but ProBytes was the one very helpful. They Completed it with ease and excellence with complete support in setup and understanding.
What is it about the company that you appreciate the most?
Expertise and Support
Vivekraj Rajendran
, Digital Marketing Head at Jointviews
Posted on Jan 25, 2018
fabulous after their revamp
Review Summary
Though they have been around for a few years, its their recent revamp.. digitally and resource-wise that has surprised me. Kudos to listening to customers and changing as per their feedback
I recommend them 100%