RichestSoft
Best Mobile App and Web Development Company
Visit website
At RichestSoft, we specialize in providing exceptional web and mobile app development services for businesses of all types and sizes. With over a decade of experience in the industry, we have established ourselves as an award-winning company with a global customer base.
Our team of experts is committed to delivering high-quality solutions that exceed our clients' expectations. Whether you're a startup, an enterprise, or a cutting-edge brand, we have the skills and expertise to help you succeed in today's digital world.
We pride ourselves on our ability to provide tailored solutions to meet each client's unique needs. Our portfolio of past projects speaks to our commitment to excellence and our ability to deliver results that drive business success.
Certifications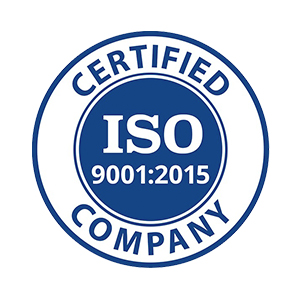 India
F-34, 1st Floor, Phase 8, Industrial Area, Sahibzada Ajit Singh Nagar
,
Mohali
,
Punjab
160071
7986188377
United States
11844 Bandera Road #199, Helotes
,
Texas City
,
Texas
78023
+1 (315)-210-4488
Focus Areas
Service Focus
Mobile App Development
Web Development
Software Development
Web Designing (UI/UX)
E-commerce Development
Client Focus
Small Business
Medium Business
Large Business
Industry Focus
10%
10%
10%
10%
10%
10%
10%
10%
10%
10%
Advertising & Marketing
Art, Entertainment & Music
Business Services
RichestSoft Executive Interview
Visit Profile
Please introduce your company and give a brief about your role within the company?
RichestSoft is India's highly professional IT Company that offers budget-friendly web and mobile app development, SEO services, web designing, marketing automation, digital marketing, and e-commerce services to the startups and large sized businesses across the world. Our proficient and tech-savvy professionals have years of experience in diverse platforms that allow them to handle complicated projects with ease. They have delivered many projects successfully to the clients within the set time frame.

I firmly believe that the success of the company lies with the collaboration of an adroit team of experts that work together. My title does not matter to me more than serving my team and employees. I usually share my knowledge, authority, and resources with my extremely talented team so that they can help the best solutions and take businesses of clients on the new heights. I offer my employees an environment of appreciation, responsibility, and freedom so that they can discover new horizons. I take pride in iterating that our company works with the world's top-notch business enterprises. Moreover, after you hire our dedicated experts, you will surely do not regret your decision.
What was the idea behind starting this organization?
I started my journey as a business tycoon, leading to many business operations. My IT background and great passion have made my dreams turned into reality. The ultimate motto is to build user-friendly, functional, and highly interactive applications to the clients that maximize their business growth and revenue.
My great passion and desire to learn and become better and better at work helps me to increase business quotient and revenue. My optimistic attitude always keeps me one step ahead of my competitors. Also being in the IT sector for more than ten years has helped me create a solid reputation of the trustworthy service provider in India.
What is your company's business model–in house team or third party vendors/ outsourcing?
We deliver end to end design and development services, whether it is a Mobile Application in iOS or Android or a Website.
Our skilled in-house tech team has worked across numerous sectors and industries of all sizes and shapes. They have a wide range of expertise that is built to address the immediate needs of the company. These dedicated specialists offer cost-effective solutions to the clients that save their money in not only the long run but also their time too.
How is your business model beneficial from a value addition perspective to the clients compared to other companies' models?
Every business requires a business model with the right price, delivery channel, and messaging to attract the right customers and to keep the dream alive. So after realizing the customer needs well and gaining excellent knowledge about our customers, we create innovative business models to skyrocket their business at a sustainable cost. Our team documents every assumption about the clients' business and their market. Then they verify it so that the clients can refine it. The in-house team secures each sensitive detail of the client projects from the third party. This is what set us apart from other competitors in the niche. Moreover, before making any business go live, we understand the tasks needed to make the model work. We also revise our models from time to time to reflect the changing market demands and business environments.
What industries do you generally cater to? Are your customers repetitive?
It usually depends on the needs of our clients. For the past years, our organization has served many diverse industries across the globe, including E-commerce, Healthcare, Education, Consumer goods, Retail, Travel, Hospitality, Real-Estate, Shopping, Food, Social Media, Gaming and more.
Yes, 75% of our clients come back to us as they are more than satisfied with our professional services and affordable pricing model at the first attempt.
Mention the objectives or the parameters critical in determining the time frame of developing a web app and mobile app?
The project time frames depend on the type of web application and mobile application, the requirements of the clients, and the urgency of the project. Firstly, our developing team considers the needs of projects and the complexities involved in it. Other factors that they consider are client intentions, idea behind creating an app, technologies required, and how many resources he desires to invest in his project.
How much effort in terms of time goes into developing the front end and back end of a web app or mobile app?
Since every app is different, thus the exact time also differs. On average, it takes 2 to 3 months in creating a full-fledged front end and back end application. For the complicated app with unique functionality, analytics, and trading option, our expert developers take near about 5 to 6 months.
What are the key parameters to be considered before selecting the right platform for a web application or mobile application?
Our developers are well versed in cutting-edge technology and different platforms. They choose the platform depending on the clients' requirements and application type. When any client approaches the team with this question, we always ask them first to identify who their target audience is and which are the specific geographical locations where they are planning to hit the market.
Which platform and technologies do you prefer to use in the development of your web apps?
Our web development team prefers to use Node.js, PHP, CakePHP, Laravel, CodeIgniter, Shopify, CSS 3, HTML 5, and Javascript. They also use Amazon Web Services.
Do you offer website design templates or customized website design, and do you have a responsive website design?
Yes, we provide all of them. We are a responsive web design agency that creates fully customized and high-quality websites. Our in-house team of developers and designers are well trained in responsive web design services and usually design the client sites from scratch. The UI/UX designing team creates eye-catching responsive web design so that it delivers an incredible user experience to the site visitors irrespective of the screen size they are using. They feel happy to make changes as the clients want. We offer website design templates for startups at low rates.
Which Content Management System do you prefer to use (Wordpress, Joomla, Drupal, or some other)?
Usually, this depends on the requirements of our clients. We use WordPress, Joomla, Magento, Drupal for the website development.
Which platform do you suggest your clients begin with when they approach you with an idea (Android or iOS) and why?
Android or iOS both have advantages and disadvantages. Therefore, we do not have any abrupt opinion. It all depends upon the requirements of the clients. There are some parameters that we consider and discuss with the client. These are:
1. Targeted location
2. An Industry client want to cater
3. User preference and features
Nowadays, clients prefer both platforms to build mobile apps so that they can cover all the audience around the globe.
Android or iOS, Native or Hybrid — which platform is best to use to build your app? What are your recommendations?
Native and Hybrid both platforms are highly in demand these days as both have their positive impacts. So, it ultimately depends upon the requirements of the client. Mainly, we have to consider the budget estimate of the client and time-frame for completing the projects.
Furthermore, Native app development is costlier than Hybrid app development. However, the customer is free to choose the right combination of Native Android or Native iOS and even the hybrid app according to his requirements.
Both Native and Hybrid have specific advantages. Native has more speed, friendly UI, and offers high-quality graphics on the other hand; Hybrid is 20% lesser in price as compared to Native.
Do you provide website maintenance services?
Yes, we offer a comprehensive range of web maintenance services at cost effective rates so that you keep your site updated and well maintained every time.
What are the key factors that you consider before deciding the cost of web and mobile application?
We usually use an agile methodology which includes breaking the project into several stages and involving continual improvement and iteration at each stage. The cost of web apps and mobile app depends on the complexities involved in the app, the number of hours, the complexity of the features included, tailored UI designs, Architecture and API, Business Logic, choice of technology, App Security and members engaged in the sprint. Depending on the changes, additions, and adjustments, the total rates will differ.
What kind of payment structure do you follow to bill your clients? Is it Pay per Feature, Fixed Cost, Pay per Milestone (could be in phases, months, versions, etc.)
We follow multiple payment structures to pay the bills to clients, and it depends on the client to client and country as well.
*For building high-level apps and websites, mostly the payment is broken as per milestone and some upfront money
*Payment is also collected on an hourly basis for a client who has a long project or wants frequent changes in their plan. Hours are calculated using different tools, and then the payments are made every week for hours logged in.
Small projects could also be hired on a fixed price if the client prefers to pay only in this mode. However, if there are changes, then again we quote for those changes which are then added to the bill later.
Do you take in projects which meet your essential budget requirement? If yes, what is the minimum requirement? If no, on what minimum budget you have worked for?
We always welcome new and innovative ideas, and mostly, these concepts come from a startup. At the initial stage, projects have a limited budget. The minimum requirement can be termed as a single page or a separate module as well. The cost is defined based on efforts required to complete the system.
What is the price range (min and max) of the projects that you catered to in 2018?
We do work on varied ticket-size projects where our minimum price range starts from USD 1000. Our maximum price range of the project is not fixed as it purely depends upon the efforts required to complete the project successfully. If attempts are more, then automatically, the price will be higher.
RichestSoft Reviews
All Services
Mobile App Development
Web Development
Relevance
Most Recent
Rating: high to low
Rating: low to high
Write a Review
Expert in Managing and Developing your Project
Review Summary
For us it has been a pleasure working with RichestSoft, I emphasize the effort, the excellent disposition and treatment of the whole team with impressive quality. They have managed to achieve our goal of practically both for visitors and for our organization. We appreciate their commitment and the excellent project they carried out for our company.
Our experience with RichestSoft was totally satisfactory.
Review Summary
At all times they were concerned to identify our needs and adapt to them with our deadlines as much as possible. The personalized attention they offer is what we value the most about the process of creating our company's website, as well as the subsequent maintenance is something that distinguishes them from most companies in the sector. RichestSoft cares about its customers and transmits it to each management or new need we have requested.
Dinesh Oberoi
, Software Tester at Flipkart
Posted on Nov 15, 2017
Superb Development for the Website
Review Summary
In the end, I decided to hire custom web development services. Now again it was not easy as there are tons of companies so picking the best was quite difficult. Again I did bit research which I love to do and finally reach to RichestSoft. After checking their reviews, portfolio, etc. I decided to outsource my project to them. They helped me to develop an outstanding website which not just met all my business needs but boost my sales and rankings. If you are looking for any custom web development services, then I recommend you to hire RichestSoft for a better result.
What is it about the company that you appreciate the most?
The perfect coordination and timely execution of given tasks.