Rootquotient is a leading product engineering company with a global presence across Canada, the UK, and India. With a strong focus on custom software development, Rootquotient has gained recognition for its exceptional product engineering and management capabilities. The company caters to diverse industries, including Healthcare, Education, Retail, Fintech, Non-profit, & Energy, by designing and building bespoke software products.
They take pride in being a 'Zero-to-One' company, approaching every client's needs to be unique and developing custom software solutions from scratch. By embracing the latest technology, they empower their clients to become industry leaders and act as their long-term technology partner.
Rootquotient's mission revolves around transforming businesses with custom product innovation, driven by their vision of 'Democratizing Technology'.
The company's approach to software development revolves around three core pillars: following improved Agile practices, creating exceptional UI/UX experiences, and utilizing proven engineering capabilities. They prioritize open communication, seeking feedback and input from clients throughout the development process to ensure alignment with their goals and objectives.
Rootquotient's commitment to customer satisfaction is paramount. By building long-lasting relationships with clients, they deliver customized solutions, prioritize timely delivery, and invest in their team's skills and knowledge. The company's robust Discovery phase ensures that all subsequent stages of the software development lifecycle are executed effectively, setting the foundation for success.
Rootquotient's outstanding track record has earned them numerous awards and recognitions, including being ranked among the Top 10 Most Innovative Tech Companies. Their reputation as a leading player in the industry is reinforced by being recognized by Clutch as Top Software Development Company for 3 consecutive years.
Canada
439, University Avenue, 5th Floor
,
Toronto
,
Ontario
M5G 1Y8
+1 (647) 374 5600
United Kingdom
10 John Street
,
London
,
London
WC1N 2EB
+44 20 8145 0300
India
5, 1st Floor, The Hive OMR
,
Chennai
,
Tamil Nadu
600041
+91 98404 90480
Focus Areas
Service Focus
Software Development
Mobile App Development
Blockchain Technology
IoT Development
Artificial Intelligence
RootQuotient Executive Interview
Rajagopalan Raghavan
CEO & Founder
Visit Profile
Please introduce your company and give a brief about your role within the company?
Rootquotient is composed of highly talented individuals in the field of technology who came together with the dream of building a great technology entity that would impact the lives of millions positively. We design & develop bespoke applications that are innovative on the tech front. Our core focus is on creating a holistic digital solution for clients' specific needs with our tech expertise in Web, Mobile, Data, and Cloud.

I am the founder & CEO of Rootquotient, focused on helping startups to leverage the latest technologies and in developing solutions for Industry 4.0.
What was the idea behind starting this organization?
Rootquotient was started with a mission to play a major role as an accelerator of Industry 4.0 technologies to democratize AI, Blockchain, and Improvise human-computer interactions.
What is your company's business model–in house team or third-party vendors/ outsourcing?
Our team is entirely in-house. From designers to developers and Subject Matter Experts of our focus niches, everyone works out of our offices in Toronto, Montreal, and offshore development center in India.
How is your business model beneficial from a value addition perspective to the clients compared to other companies' models?
In addition to the usual engagement models, we also offer Staff augmentation as a service to our clients. There are a good number of companies out there in Montreal and Toronto looking for help especially when their need involves a stack or capability which is foreign to them but familiar to us. We supplement their in-house team's lacking skill with our expert resources. We promise that they stay in full control of the resource to fulfill their project and business demands. As of now, a handful of clients have augmented their team with our Frontend, Backend, Full-stack, and Mobile development resources.
What industries do you generally cater to? Are your customers repetitive?
We cater to startups of all industries while we are focused on enterprises from Finance, Healthcare, Education, and Retail sectors. Our clients are mostly repetitive as they find comfortable with us especially because of our proactiveness in the Analysis phase. Our eye for detail is something that we are always appreciated for.
Mention the objectives or the parameters critical in determining the time frame of developing software.
We have a process in place to estimate the time frame, team size, and cost for a project. We handle a project through 3 broad phases – Analysis, Design, Development & Testing. During the analysis phase, we drill down the requirements to its utmost details, and using project management tools like Azure DevOps/Jira, we arrive at the closest approximation of man-hours required to complete each task/feature. Using this, the timeline will be calculated based on the team-size.
How much effort in terms of time goes into developing the front end and back end of software?
We are known for our delivery of a clickable prototype of high-fidelity designs. This makes the clients feel that they are already using their final mobile app or web application for real at the end of the Design phase, well before the development phase has started. At this stage and with this deliverable, we sort out and freeze the solutions for almost all possible edge cases. From then on, the frontend and backend development will be carried out at a blazing speed, as we have already eliminated the possibilities of all ambiguities, that usually occur in the development phase which in turn delays the project timeline.
What are the key parameters to be considered before selecting the right framework for developing software?
Several factors play a major role in choosing the right technology stack for app development. While the most conventional factors are obvious and taken care of by everyone, we also consider the other critical factors like the Nature of the project, Time to market, Security, etc. For example, when the client has very little time to go to market with a mobile app for both Android & iOS, we choose Flutter as our go-to stack. Flutter is a cross-platform app development framework from Google.
Which languages & frameworks do you prefer to use in development of software?
As mentioned above, for mobile app development, we choose Flutter which almost halves the development time and cost for our clients. When it comes to web development, our team has rich expertise in ReactJS and Angular for Frontend development and Ruby on Rails, Python, and Node for backend development. We also use Hyperledger Fabric for our Blockchain projects. Working on RaspberryPi, Elasticsearch, PyTorch, TensorFlow are some of our extended abilities.
What are the key factors that you consider before deciding the cost of software?
It has always been our priority to work within the client's budget and makes them feel comfortable. Once we arrive at the scope of the project, we discuss with the client and decide the importance of each feature. Based on the budget, we prioritize the must-have features over the good-to-have features. This way, we make sure that we do justice to the purpose of the app developed. Our discussion with the client, regarding the financials and detailed scope during the early stages is only to set the expectations right and eliminate the chance of over-promising and under-delivering.
What kind of payment structure do you follow to bill your clients? Is it Pay per Feature, Fixed Cost, Pay per Milestone (could be in phases, months, versions etc.)
We offer two different payment models, Fixed cost, and Time & Material. For a fixed cost, we agree with the cost upfront upon confirming the project scope. We will be accommodating everything that has been agreed and we will not charge the client more than the agreed amount. The payment is usually split for 3 to 5 milestones. Our milestones are set based on the completion of sprints that ensures a certain % of completion of the entire project. For the T&M model, we allocate the agreed number of resources to the project and bill the client for the effort put in every month.
Do you take in projects which meet your basic budget requirement? If yes, what is the minimum requirement? If no, on what minimum budget you have worked for?
As we work with startups for our MVP development service, we empathize with the situation of a startup very well than others and try to help them with the least budget possible by leveraging the tech options available, especially for highly innovative startups. For our other services, we fix the cost based on the client's demands. We usually leverage the latest of all technologies and frameworks to minimize the turn-around time of building a product and to keep the costs low for our clients. At any cost, we are committed to not compromise the quality of our deliverables.
What is the price range (min and max) of the projects that you catered to in 2019?
The price range of the projects handled in the year 2019 was between $5,000 - $300,000.
RootQuotient Clients & Portfolios
Key Clients
Akamai
Deloitte
Punchh
Lycamobile
IT Glue
Smile Elements
TD Bank
NGC Logistics
TRAF
Carbonhound
McGill University
WZMH
Finobuddy
Pineglen
HedgeLegal
CarbonOne
L&T
Inspirata
Deall
Messy FM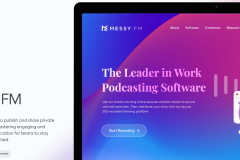 RootQuotient Reviews
All Services
Mobile App Development
Artificial Intelligence
Relevance
Most Recent
Rating: high to low
Rating: low to high
Write a Review
Claudio Alejandro Ortiz Préfontaine
Posted on Apr 13, 2020
Claude Ortiz prefontaine
Review Summary
Rootquotient did an amazing job in the creation of my Mobile App prototype. They really took the type and incredible effort to understand my idea and deliver it the way I wanted it. The quality of service and time they gave me was amazing and i really look forward to work this great company. I am grateful to have find them because I know they will deliver an amazing product that will get me closer to my dreams!
Rob Moreno
, VP of Productions at Wild Business
Posted on May 07, 2019
AI tool for a Television show
Review Summary
We narrowed down Rootquotient from 3 shortlisted vendors mainly because of their ability to translate the tech jargon into non-technical language which helped us to understand the implementation in better terms.

Expectations and project milestones were set during the project kickoff and explained their process flow in layman terms. Project management and communication skills proved their ability to explain the progress in simple terms for us to understand, scheduling regular meetings and updates. In addition, the team had a clear understanding of our rigid schedule and ensured delivery was made on budget.

The project that we wanted to develop was a compatibility matching tool for the participants of the show. It involved mapping of their several characteristics and analyze their behaviors to arrive up on a score. Some additional functionalities were added as suggested by the team which was not foreseen by us as a needed requirement. This proved their expertise in the development of digital platforms. I would definitely work with them for our future projects.
What is it about the company that you appreciate the most?
Regular updates and effective delivery of the project.