Roweb is a software development company with a solid background in implementing complex projects for global clients. They offer services that include custom software, web, desktop and mobile applications, custom online portals and Magento eCommerce solutions. With more than 130 developers, They offer you a complete team of experienced developers or a dedicated pool of developers with the appropriate technical capabilities for your needs.
We have wide experience in several verticals:
Recruiting & HR
Finance & Insurance
Real estate
Tourism & hospitality
Associations
Transport & Logistics
E-commerce
Marketing
Services: Custom development (business apps, mobile apps, e-commerce solutions, etc.) with in-house teams or through outsourcing services
Engagement models:
DEDICATED TEAMS
We build for you dedicated development teams (from scratch or related to your existing in-house teams) according to your expertise level.
STAFF AUGMENTATION
Expand your in-house staff by outsourcing IT specialists from Roweb.
PROJECT-BASED TEAMS
We'll work together toward specific goals, while you can count on a full-spectrum project development process and well-defined milestones.
Certifications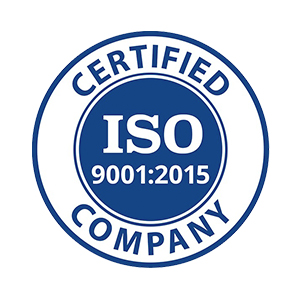 Romania
Hatmanul Arbore
,
Bucharest
,
Bucuresti
011602
004 0348 401 040
Romania
132, Fratii Golesti
,
Pitesti
,
Arges
110174
004 0348 401 040
Romania
49,Teilor
,
Pitesti
,
Arges
110058
004 0348 401 040
Romania
18, Oltet
,
Craiova
,
Dolj
200395
004 0348 401 040
Focus Areas
Service Focus
50%
10%
10%
5%
5%
5%
5%
5%
5%
Software Development
Mobile App Development
Web Development
App Designing (UI/UX)
Web Designing (UI/UX)
Client Focus
Small Business
Large Business
Medium Business
Roweb Development Executive Interview
Visit Profile
Please introduce your company and give a brief about your role within the company?
Roweb is a custom software development company, started in 2004 with offices in 4 major cities: Bucharest, Pitesti, Craiova, and RâmnicuVâlcea.

With our 127+ IT professionals' experience and the latest software development technologies, we focus on building Enterprise, Web, Mobile applications, and E-commerce solutions.

We work with companies from all over the world, and we understand the needs of and provide solutions for companies of all sizes ranging from start-ups to large enterprises.

We believe in long-term partnerships with our clients, and we take great pride in our long-term relationships with our clients, as we have clients with whom our partnership counts more de 10 years.
What was the idea behind starting this organization?
I started the company in 2004 with the business purpose of creating software that would solve the client's problems. The idea behind this was a company that would offer competitive services, from a quality and price point of view, to build a portfolio of clients with whom to grow and develop ourselves and grow together with our businesses. We are dedicated to staying ahead of the rapid changes by working with the latest technologies so that our clients would benefit from our technology expansion.

Our mission is to continually keep up with the innovations in the technological world so that the developed software does well in the market.
What is your company's business model–in house team or third party vendors/ outsourcing?
We have an in-house team of software professionals who manage end-to-end product development projects, from business analysis, consultancy, and architecture, to post-implementation testing and maintenance.

We are always interested in building long-lasting teams. It is essential to save the project's optimal cost, so we consider the different levels of tasks required by the project, their duration, and workload. For most projects, the best team configuration includes junior, middle, and senior developers.Our employer branding strategy implies hiring junior developers from the university, and we continuously invest in their professional growth.
How is your business model beneficial from a value addition perspective to the clients compared to other companies' models?
We ensure flexibility, stable teams, transparency, and the latest technologies on the market for every project we handle.
We're highly open in terms of engagement models, technical solutions, and delivery schedule to make sure we meet every need; We usually work with 3 engagement models- Dedicated Team, Time and Material, and Milestone Billing;

We have a high retention rate and the possibility of quickly creating mixed dedicated teams, including juniors, middle or senior developers, depending on the project's needs; This helps us guarantee the team's stability, which positively impacts the project's lifecycle.
What industries do you generally cater to? Are your customers repetitive?
We address a wide range of industries, such as Real Estate, HR and Recruiting, Financial Services, Transport and Logistics, Ecommerce, Tourism, Hospitality, Labour Protection Safety, Legal, Marketing, and Media Software. We believe in long-term partnerships with our clients, and we are very proud of our long-standing relationships with our clients; some of them count more than 11 years. Our clients are our partners.
Mention the objectives or the parameters critical in determining the time frame of developing software.
No two projects are alike or take the same amount of time to build. We consider each of the following phases separately when planning and estimating a project:
Requirements & Design
Planning, Architecture & Development
Software Testing
The size and complexity of the project are the most significant factors in overall duration;
How much effort in terms of time goes into developing the front end and back end ofsoftware?
The effort for back-end versus front-end is variable; If the project requires a platform off-the-shelf, there is less time involved in the development; as the back-end is already implemented, the focus here is on customizing the front-end. For enterprise application development, for example, more time goes into the back-end.
What are the key parameters to be considered before selecting the right framework for developing software?
The first one would be the type of software we need to develop, the type of problem a framework solves.
Other criteria we consider:
Popularity- the more well-known the framework is, the more it will exist in the industry; it will evolve with new ideas, new plugins, etc.
Sustainability- It is essential for the maintenance phase and for upgrading the apps.
Security- we choose frameworks capable of ensuring security functions as we believe in responsibility when developing the best software solutions.
Which languages & frameworks do you prefer to use in development of software?
We work with a diverse class of technologies, frameworks, languages, and we choose the right one depending on the type of the project.
PHP Frameworks:
Laravel
Lumen
React
Vue
Angular
Open Source: Magento, WordPress
Mobile Frameworks:
React Native
Ionic React
Apache Cordova
Node JS
Express.js
Sails.js with
Waterline support
.NET Framework
What are the key factors that you consider before deciding the cost of software?
There are several key factors we pay attention to the resources required for the development of the project, the estimation of the man effort, the cost of the licenses for the pre-built components that can be used. We need to be cost-effective, so we explore the best strategy to work on for every project. We consider either reusing the code or using different pre-built components, or creating dedicated mixed teams.

We have several strategies, depending on the project particularities. We also work with open source technologies, where the project supports it, so we cut the license costs.
What kind of payment structure do you follow to bill your clients? Is it Pay per Feature, Fixed Cost, Pay per Milestone (could be in phases, months, versions etc.)
Usually, it's the dedicated team structure or time and material or pays per milestone, but we are also open to pay per feature, fixed cost.
Do you take in projects which meet your basic budget requirement? If yes, what is the minimum requirement? If no, on what minimum budget you have worked for?
We don't necessarily have a minimum required budget, but we take projects that imply 2,3-month staff hour.
Roweb Development Clients & Portfolios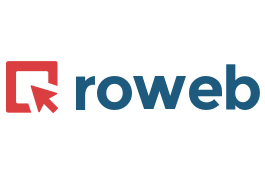 Roweb Development Reviews
All Services
Software Development
Mobile App Development
App Designing (UI/UX)
E-commerce Development
Relevance
Most Recent
Rating: high to low
Rating: low to high
Write a Review
Sorin-Stefan Ungureanu
, General Manager at Seatbelt Consulting SRL
Posted 5 months ago
Excelent
Review Summary
I took over the projects with Roweb in 2019, when they were already underway. I was pleasantly surprised to see that the guys are working on the project with enthusiasm and it was very easy for them to introduce me to the project as a partner, to show me everything they have done and are going to do, to explain to me what they need from me for to complete the work.
Throughout the collaboration, they were very flexible, considering the fact that Seatbelt's needs are constantly changing and many times we had to put some projects on hold in order to realize others. They understood very well the Seatbelt way of doing things and have adapted so that they are permanently open to course changes.
Considering the fact that I am a demanding, demanding customer, I could say, they did a great job and were always with us, even with new ideas for creating platforms that met Seatbelt's needs.
I am glad to have them as partners and I am convinced that things will go just as well in the future.
What was the project name that you have worked with Roweb Development?
E-learning and Management Platforms
Describe your project in brief
We develop with Roweb 2 platforms (E-learning and Management) and 1 mobile application for internal and external use.
What is it about the company that you appreciate the most?
I was impressed by their involvement in the project and the way they looked for solutions for our requests which, sometimes, are not the simplest.
What was it about the company that you didn't like which they should do better?
I don't know what I could write here, I am satisfied with the collaboration.
Brad Hurley
, President at Mission Critical Software LLC
Posted on May 12, 2021
Top quality off-shore staff
Review Summary
Roweb has been providing me with talented resources for the past 4-5 years, and I plan to continue my relationship. The staff I've worked with have excellent technical skills, but more important have a "can do" attitude and good communication skills to overcome the 7 hour time zone shift. I've worked with some senior developers who have been able to take less-defined specifications and are able to understand the right way to proceed. The management team has been responsive to my needs whenever any issues arise.
What is it about the company that you appreciate the most?
Good soft skills on the part of the developers
Qualitative work
Review Summary
I am glad to recommend Roweb because, as it is said in their description, they are indeed flexible with different approaches of the same project and we also had support from the project manager since the beginning. They came with good ideas in every step of the process for us.
What is it about the company that you appreciate the most?
Continuous support and good ideas, tips from them
Gemma Walton
, Head of Product at at nGAGE Specialist Recruitment
Posted on Oct 07, 2020
Developers that you should work with
Review Summary
Having worked with RoWeb for over six years developing our in-house technology, I can thoroughly recommend them as a reliable, capable and results driven business to work with. Together our companies have grown to improve our development cycle, reduce our dev and testing time, refine specification design and deliver a high quality product to over 35,000 end users. In our time together we have designed and built 6 proprietary technologies and multiple mobile apps that have gone from MVPs to high quality consumer products
Excellent work with great team
Review Summary
Very good experience with Roweb, they are very responsive, and flexible in the development of the applications. We work with them on several project and all of them went fine.

What is it about the company that you appreciate the most?
Reactivity and capacity to work on several projects
Andrei Vornicu
, IT Administrator at Engros Biler Danmark Aps
Posted on Nov 21, 2019
RoWeb
Review Summary
We have a great experience with RoWeb , we are collaborating with them on different projects. They have a very good knowledge of industry related tools and skilled people who can use them and help us in the fastest and best way possible.
What is it about the company that you appreciate the most?
their knowledge / availability / very fast solving of issues / support , etc...
Great App and Web developers
Review Summary
A great team to work with. They have looked after us really well on several projects now and their support after Go Live is fantastic.
What is it about the company that you appreciate the most?
Easy to work with and fast responses to any communications.