Serokell is a software company focused on building modern solutions for your most complex problems. The team is composed of all kinds of experts – developers, QA engineers, UX/UI designers, computer scientists and mathematicians. The goal of the company is to guide you from an idea to a complete product. Serokell engineers are highly experienced and frequently receive awards such as the 1st place in Telegram Open Network smart contracts contest. Furthermore, Serokell has deep ties with the academy. They run their own research lab together with ITMO, one of the largest Russian universities. In it, they investigate how recent innovations in computer science and mathematics can be used to create state-of-the-art software products.
Certifications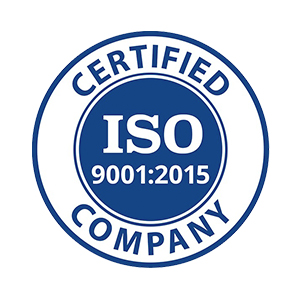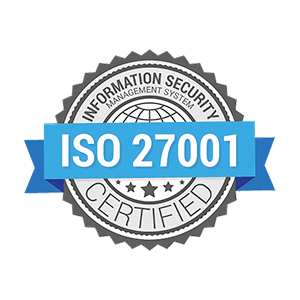 Estonia
Pille tn 7/5-13, Kesklinna linnaosa
,
Tallinn
,
Harju
10135
+372 699-1531
Focus Areas
Service Focus
IT Services
Big Data & BI
Blockchain Technology
IoT Development
Artificial Intelligence
Client Focus
Medium Business
Large Business
Small Business
Serokell Executive Interview
Visit Profile
Please introduce your company and give a brief about your role within the company?
Serokell is a software research and development company focused on creating innovative and well-protected solutions for complex, challenging problems.

Our team is composed of developers, site reliability engineers, designers, computer scientists, and mathematicians, all to guide you from the initial idea to a complete product.

Serokell engineers are the top experts in their fields and have received awards such as the 1st place in the Telegram Open Network smart contracts contest.
How does your company differentiate itself from the competition?
Serokell is a community of open-minded people, whose goal is to provide the society with new convenient and protected software solutions.
Our main assets are functional programming languages and a strong mathematical background. Together, they let us solve complicated non-trivial tasks.
What industries do you generally cater to? Are your customers repetitive? If yes, what ratio of clients has been repetitive to you?
Among our main priorities are financial, educational, and e-commerce industries. We are also ready to design medicine, insurance, banking software, cover automation for regulators, and do big enterprise projects. The majority of our clients are working with us long-term. As to particular figures, the retention ratio is about 80-90%. Even our first clients are our regular customers now. And we are proud that they are satisfied with the results and that we can help them grow a successful business.
Please share some of the services that you offer for which clients approach you the most for?
Serokell offers custom software creation. We are very flexible and can provide our clients with software development from scratch or audit the existing solution to find vulnerabilities. We think that collaboration of business people and technicians is very important. This approach helps to recognize the hidden needs and to work out the optimal way for their realization.
Which platform do you prefer to use when developing a blockchain application? Why?
Each platform has its own set of features and limitations. For example, public blockchain solutions like Ethereum or EOS store all of their transactions in open access. At the same time, private blockchain solutions, such as Hyperledger, are limited in the provision of verifiability of the data stored on them. We analyze the client's demands and decide on what platform it is better to develop a particular application. Sometimes, to create a new custom platform from scratch is the best option to answer all the demands. We do not have any preferences, we are flexible and design the solution based on our client's needs.
What tech stack and tools do your developers use?
Our tech stack includes functional languages: Haskell, Agda, Nix, etc. We use TypeScript as the most predictable frontend language. We can work on C++, Python, and integrate other object-oriented languages if it's optimal for the particular problem-solving.
Are open source, decentralized protocols going to be more significant than their web equivalent?
This question is not clear to me. I guess you wish to compare decentralized and centralized protocols. In this case, the answer will be: both of them are valuable and important. There are digital projects, like e-commerce stores, social nets, which are designed for centralized platforms. But some ideas, like smart contracts, demand decentralization. To develop decentralized systems is more complicated, and it's more expensive to maintain them. Serokell developers are always ready to have a chat about which technology and platform is the best option for your business idea.
What scalability and throughput challenges are there with blockchain? What solutions would you suggest?
Scalability and throughput issues arise due to the decentralized nature of blockchain. Multiple parties have to reach consensus, i. e. consistently decide which transactions are valid. These parties are distributed all over the world, so network latency is inevitable. Both theoretical and practical sides are quite important if you want your blockchain to be scalable and have high throughput.

First of all, you need an efficient algorithm, but that's not enough. You also need to implement it properly and efficiently because the poor implementation can neglect all benefits of your algorithm.
Possible solutions to these issues reside at two layers. The first layer is the blockchain itself. For example, modern PoS-based blockchain algorithms are generally more efficient than PoW-based ones. The second layer is above blockchain: the idea is to have another network on top of blockchain and occasionally commit to the main blockchain. An example is Lightning Network.
Will the success rate of ICOs be better or worse than tech start-ups?
I saw a great interest in ICO several years ago. But later on, the whole mechanism of ICO was compromised.

Such investments were much easier to gain, but the regulations for the projects were really weak. And actually, there is no guarantee for the investor that money would be used for the purpose now.

On the other hand, for the business owner, ICOs demand to answer some requirements in terms of token management. You need to maintain the liquidity of your ICOs, and work with the tokens on the stock exchange to organize secondary trading.

So, ICOs are useful now only to a very limited segment of tech startups and will not gain back their bygone glory.
What are the key factors that you consider before deciding the cost of a project?
The cost of the project is the multiplication of the programmers' working hours by a fixed rate. So, after a deep investigation of the demands, we evaluate the software system as a whole and plan all the components. In such a way, the software agent can provide the exact price of the project before development. And Serokell does not change these prices on the go.
What kind of payment structure do you follow to bill your clients?
The project is usually divided into several parts (stages). Each stage has a detailed description of services, working hours, and cost. We work on a prepayment basis, but the client pays only for the current stage. When it is implemented and accepted, we move to the next. So, the software development investment flow is crystal clear and can be easily planned in advance.
What is the price range (min and max) of the projects that you catered to in 2019?
In 2019, we worked on small and large projects, so the price range varies from 2000 Euro to more than 500 000.
Serokell Reviews
All Services
IT Services
Blockchain Technology
Artificial Intelligence
Relevance
Most Recent
Rating: high to low
Rating: low to high
Write a Review
Hubert Zajicek
, CEO, Co-founder & Partner at Health Wildcatters at Health Wildcatters
Posted 1 week ago
They Have Advanced Knowledge of the Innovative Approaches to ML Modeling
Review Summary
For a new drug molecule synthesis, molecule configurations of other drugs are used. To determine which drugs to use in the synthesis procedure, it is necessary to determine which target proteins are needed to be affected by the treatment. The procedure for searching for such candidate proteins was as follows. First, for the selected cancer disease, a data set is collected, in which patients are used as objects, attributes are corresponding to the level of expression of a particular gene on a DNA-microarray, and the presence or absence of a cancer for a given patient is used as a label. Then, from several tens of thousands of genes, one hundred genes that are most significant for the cancer label prediction are selected. This allows a list of one hundred candidate proteins to be generated which are then used for a manual patent research.
What was the project name that you have worked with Serokell?
AI Development for Healthcare Company
Describe your project in brief
Together with Serokell we were working on the models for automated feature engineering problems that were used for cancer medical drugs synthesis tasks. The goal was to reduce the time spent on building models for drug discovery. They developed an algorithm that we used for DNA-microarray data analysis. The proposed method used standard dimensionality reduction measures with integrated measures built on top of various lists of genes we already have.
What is it about the company that you appreciate the most?
They displayed in-depth theoretical and practical understanding of the cutting-edge methods of ML modeling.
What was it about the company that you didn't like which they should do better?
None.
Mikael Buchmann
, CEO & Chairman of the Board at at Kyros ID
Posted on Dec 15, 2020
Lived up to their own hype on technically complex challenges
Review Summary
The entire team at Serokell went beyond our expectations when delivering on multiple highly complex projects. They were proactive and willing to improve their expertise in order to meet our requirements. Furthermore, they are able and willing to adapt to your organisation in order to deliver the best possible product. Without reservation, we can recommend Serokell for any organisation looking to add skilled freelancers to their own devops teams.
What is it about the company that you appreciate the most?
In depth knowledge of highly advanced topics
What was it about the company that you didn't like which they should do better?
Project management
Shideh B. Andersen
, Senior Campaign Manager at at Xaxis
Posted on Dec 04, 2020
Great team and highly competent
Review Summary
Serokell is a great team. Talented, professional, resourceful, efficient and extremely knowledgeable. We will continue to work with them in the future.
What is it about the company that you appreciate the most?
Highly knowledgeable.
What was it about the company that you didn't like which they should do better?
Nothing.
Jennifer Cathy
, Founder & Managing Director
Posted on Apr 20, 2020
Tech experts with perfect client-oriented services
Review Summary
We are a tech startup that helps users create an individual training program based on different human parameters and lifestyle factors.
We were looking for an experienced team to build a perfect algorithm for our app and handle all the backend development.

We did market research, asked for references, and sent an RFP to about 15 firms. Serokell was among the first to respond. They offered highly-organized daily catch up meetings, weekly summary reports, and end of sprint demo review meetings. I would say such workflow processes have hugely contributed to the successful implementation of the project's goals and consequently, the creation of an effective algorithm.

It's been a pleasure to work with the team on my first app. They were assisting us with backend development and have successfully accomplished the initial goal. The most splendid thing was that they managed to create an awesome algorithm to save resources and give maximum results. They showed indeed great standards of technical knowledge and competence as well as flexibility in order to mutually reach the intended outcome.
Fantastic team to work with
What is it about the company that you appreciate the most?
excellent skills, vast experience, flexibility, hard-working, contribution, overall responsibility and respect for deadlines, interest in the project success, perfect communication between teams, fast reaction on changing conditions,
What was it about the company that you didn't like which they should do better?
During our cooperation we did not face any problems and, as a result, I can not highlight any specific side to improve