Shedless Media
we are able to transform problems into solutions.
Visit website
When it comes to digital marketing, Shedless Media does it all, with an emphasis on websites and online stores. To assist businesses expand their online presence and connect with their intended customers, our team of professionals offers cutting-edge, efficient solutions. Website development, online retail, SEO, PPC advertising, social media marketing, email marketing, and content marketing are all part of what we offer.
We think that in order to flourish in today's digital market, a business must have a well-designed website. Therefore, we provide website design services that are customized to meet the specific requirements of each client. To help you reach your audience, our team of designers will collaborate with you to develop a website that is both aesthetically pleasing and easy to navigate.
We also provide eCommerce services to assist businesses sell their goods and services online in addition to designing their websites. In order to help businesses increase their online sales, we've developed eCommerce systems that are simple to use, trustworthy, and secure.
Assisting businesses in locating and connecting with their ideal customers is a primary focus of our digital marketing services. The goal of our SEO services is to increase the number of visitors to your website through organic means, which in turn will generate more leads and sales. Our pay-per-click advertising services place customized adverts on search engines and other websites to help you connect with your ideal customers. Use Facebook, Twitter, and Instagram to connect with your target market and raise brand awareness with the help of our social media marketing services. Keep in touch with your customers and promote your goods and services to the right people with the help of our email marketing services.
We also provide content marketing services to help you build and distribute content that is of high quality, useful, and interesting to a targeted audience in order to increase conversions and revenue. Articles on blogs, infographics, videos, and other media fall under this category.
There's no company too big or too little for Shedless Media; we do business with them all. When it comes to helping our customers thrive in the cutthroat world of online marketing, our team of specialists is always on the cutting edge of the newest digital marketing trends and best practices.
In conclusion, Shedless Media is the best option if you're searching for a full-service digital marketing firm to expand your brand's online presence, connect with your ideal customers, and realize your marketing objectives. Our professionals are committed to providing you with solutions that will help you thrive in today's digital environment, and they will do all in their power to make that happen.
Certifications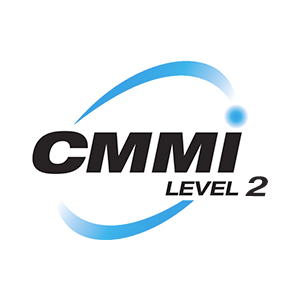 United States
100 E. Campus View Boulevard Suite #250
,
Columbus
,
Ohio
43235
877-238-7191
United States
4100 Market Street.
,
Huntsville
,
Alabama
35808
877-238-7191
United States
418 North Main.
,
Royal Oak
,
Michigan
48067
877-238-7191
United States
3017 Boiling Way.
,
Atlanta
,
Georgia
30305
877-238-7191
Focus Areas
Service Focus
Digital Marketing
Web Designing (UI/UX)
E-commerce Development
Web Development
Web Hosting