Si3 Digital is strategical driven Innovative, Interactive, Intelligent - Digital Agency based in Dubai, UAE since 2008 with expert & professional custom / corporate website design, website development, E-Commerce Solutions, B2B / B2C web & Mobile apps, Payment Gateway Integration, Search Engine Optimization (SEO), Social Media Marketing (SMM) and Digital Visualization services.​
Certifications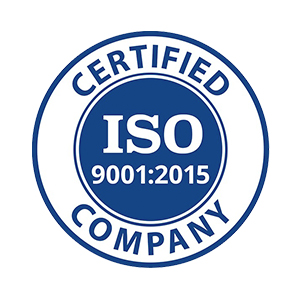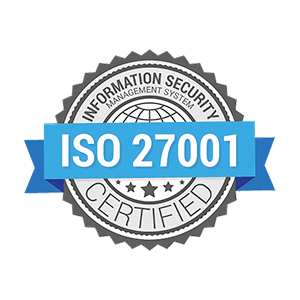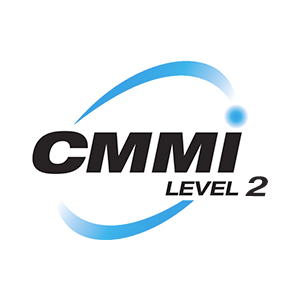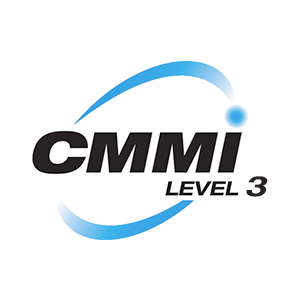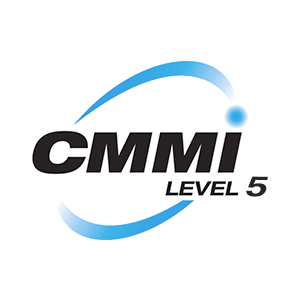 UAE
Opal Tower - 701 705
,
Dubai
,
Dubai
113190
+97144273715
UAE
Al Sahab Building - 2nd Floor, Office 101 - Sharjah
,
Sharjah
,
Sharjah
0544951498
Focus Areas
Service Focus
Mobile App Development
Web Development
Software Development
Web Designing (UI/UX)
E-commerce Development
Si3 Digital Executive Interview
Visit Profile
Please introduce your company and give a brief about your role within the company?
Si3 Digital is a new breed of global digital agency. We specialize in interactive design, mobile &web app development, social media, and rich media for some of the biggest brands in the world such as Wizz Air, Toyota, Fogg Perfumes, Khaleej Times, XL Energy Drink and many more.
At Si3 Digital, we're highly passionate and experienced about interactive design, strategy, and technology. We love what we do, and we all bring a unique skill set, experience and passion to the table. As a Founder & CEO, my role is to facilitate producers, interactive designers, developers, UX strategists, technologists, business and marketing teams, everyone at Si3 Digital that have a direct impact on projects.
What was the idea behind starting this organization?
The agency was founded in 2008 with one vision in mind: to use creativity and imagination as our guiding force. Whenever a brand comes to Si3 Digital, our team of creative designers, strategists and developers conceive, collaborate and produce game-changing ideas to help brands connect with their customers online. The result is an experience that engages communities, builds brand loyalty and creates a one-of-a-kind user experience.

In the last 11 years since Si3 Digital started, our agency has grown to include a robust staff in Dubai, Kuala Lumpur, and Khartoum. We prefer to stay under the radar and let our design philosophy and personality drive the business. As a result, we were featured as "one of the leading digital agencies around by Design Rush."
What are your company's business model–in house team or third party vendors/ outsourcing?
We believe in delivering quality services to our clients; therefore, we have an in-house team who carries out all the projects under our supervision.
How is your business model beneficial from a value-added perspective to the clients compared to other companies' models?
We allocate a dedicated Account Manager for all our clients. Our Account Managers will be with the client throughout the journey of the project, and even after the plan has been signed off. This approach facilitates the future needs of our clients and help us to deliver as what we have scope for the project. This approach gives the client confidence and they don't have to think about dealing with multiple resources throughout the project.
What industries do you generally cater to? Are your customers repetitive? If yes, what ratio of clients has been repetitive to you?
We serve all types of business and brands. For us, clients aren't clients. They're partners. We're here to make their brands better, smarter and more engaging. Moreover, we're aware that clients have to answer to many people at the top. So, no matter what, we are fearless and passionate with our ideas because we know it will help clients, not hurt them. Because we've worked hard to create a "COZY" rapport with our clients, they understand how we work and due to which almost 60% of our business is repeat business.
Mention the parameters which are most essential for you to in developing an web design.
The parameters which are essential in developing a web design are -
Clean. Simple. Detailed
What key aspects do you keep in mind while developing a web design to enhance its usability?
User-friendly website design is what we solely aim for while delivering to our client.
What are the key parameters to be considered before selecting the right framework for web design?
The selection of the right framework solely depends on the client's requirements and last not least the budget.
Which framework do you suggest your clients go for when they approach you with an idea? Why?
We always recommend our client to opt for custom design and development as it will help them stand out among competitors; however, we deliver solutions on open source frameworks.
What are your recommendations when it comes to developing a web design? Which framework do you suggest working with?
We understand clients' requirement, and accordingly we propose a framework; however, our skill set ranges from WordPress, Joomla, custom development on Ruby on Rails for web design.
What are the key factors that you consider before deciding the cost of a website design?
There are various factors involved in the cost of website design and development.
Design / Frame work / Timelines / Integrations

What kind of payment structure do you follow to bill your clients? Is it Pay per Feature, Fixed Cost, Pay per Milestone (could be in phases, months, versions, etc.)
We follow the milestone-based payment structure.
Do you take in projects which meet your basic budget requirement? If yes, what is the minimum requirement? If no, on what minimum budget you have worked for?
The minimum we have quoted is AED 15,000 for custom website design and development.
What is the price range (min and max) of the projects that you catered to in 2018?
We delivered some projects in 2018, but the minimum was for AED 25,000, and the maximum was AED 500,000.
Kindly share your feedback on how GoodFirms has been doing so far in increasing your visibility among potential clients.
GoodFirms is a great initiative; we are getting a good volume of traffic from Good Firms regularly.
Si3 Digital Reviews
All Services
Web Development
Web Designing (UI/UX)
Mobile App Development
Relevance
Most Recent
Rating: high to low
Rating: low to high
Write a Review
Joay Hammer
, Business Owner at Lavita Nailz Salon
Posted on Oct 03, 2022
I had to Increase my Brand Awareness Through SEO of the Website
Review Summary
Si3 Digital always believed in client success and they have an array of tools and expertise to make that happen, I personally experienced this. From digital marketing to SEO Services, they were perfect. Best of all, they have a dedicated and responsible team that is open to suggestions! Truly grateful for all the efforts they put into making our business and brand a success today!
What is it about the company that you appreciate the most?
Their Prices for SEO Services for a website are much more reasonable
What was it about the company that you didn't like which they should do better?
I think their all services are without any fault and they always listen to their clients
Christina Mandez
, Sales And Marketing Specialist at Finishing Touches LLC
Posted on Nov 22, 2021
We are fortunate to acquire services from Si3 Digital.. Their team is very cooperative and delivers creative solutions.
Review Summary
We looked on Google for Website Design Agency Dubai and we have found Si3 Digital on almost every search. However our company wanted to select the best agency that could understand the requirement and deliver the same. We are happy that Si3 Digital have done a fantastic Job with our website designing and development.
What was the project name that you have worked with Si3 Digital?
Business Website Design & Development
Describe your project in brief
Our website was created over 15 years ago and had become outdated. Our Sales & Marketing team has been assigned to develop a Digital Marketing Strategy. Therefore to initiate the Strategy we have contacted many companies and in the end we have awarded the project to Si3 Digital Agency.
What is it about the company that you appreciate the most?
What ever has been committed in the proposal they have delivered...
Flexible: Si3 Digital team are very cooperative and flexible to deliver their services.
Cost Effective: The best services and very economical as compared to other Tier 1 agencies in Dubai
What was it about the company that you didn't like which they should do better?
Honestly there isn't anything as such that we could be disappointed on
tyler alvarez
, Web Designer at Digital Marketing
Posted on Aug 28, 2018
best E Commerce comapny
Review Summary
They design my business website in amazing way and best team working
What is it about the company that you appreciate the most?
Best team for web designing.
What was it about the company that you didn't like which they should do better?
i think All best.
al salman
, Ecommerce Specialist at Adidas
Posted on Aug 06, 2018
this is best company
Review Summary
its company best future its service and best create future
What is it about the company that you appreciate the most?
good company and good peoples and satisfied customer and good discourse are the very
What was it about the company that you didn't like which they should do better?
the are best company improving
I Proud this Company works
Review Summary
Great customer service is a advantage for a business.
What is it about the company that you appreciate the most?
Perfection of Timing and work flow.
What was it about the company that you didn't like which they should do better?
I don't think they need any improvement in there best.
Arbaz Baig
, Graphic Designer at Nike
Posted on May 01, 2018
Fantastic Web Design Agency .
Review Summary
Best Web Design Company My Successful business was help si3..
Thanks si3 team.
Aamir Khan
, Operations Manager, Africa at Avanza Solutions
Posted on Mar 22, 2018
Best Ecommerce solution company
Review Summary
Si3 dedicated team continuously delivering high quality solution in dubai and satisfied their customers.
Ahad Afzal
, Customer Service Professional at Shell Pakistan
Posted on Mar 07, 2018
Value for money
Review Summary
Got my ecommerce website built from Si3. Made it quick in my tight budget. now i have started money from the website. No bugs no issues