Welcome to SISGIAN, your gateway to cutting-edge Mobile App Development solutions. As a pioneering force in the digital landscape, we craft innovative and dynamic mobile applications that redefine user experiences.
Our services encompass the entire app development journey, from concept ideation to flawless execution. With an unwavering commitment to quality and a penchant for creativity, we transform ideas into functional, user-friendly, and visually captivating mobile apps across various platforms.
At SISGIAN, we understand that every client's vision is unique. Our team of seasoned experts takes pride in tailoring solutions that align with your business goals, ensuring a seamless integration of functionality and aesthetics. We thrive on challenges, harnessing the power of the latest technologies to deliver apps that meet industry standards and stand out in the competitive market.
Our portfolio boasts successful collaborations across domains with startups, enterprises, and organizations. Whether iOS, Android, or cross-platform development, SISGIAN delivers precision and finesse. We delve into every aspect of app development, from UI/UX design and coding to testing and deployment, ensuring a holistic and refined end product.
When you partner with SISGIAN, you choose a mobile app development company that values innovation, reliability, and excellence. Elevate your digital presence with apps that captivate, engage, and make a lasting impact – choose SISGIAN for a future-forward mobile app experience.
Certifications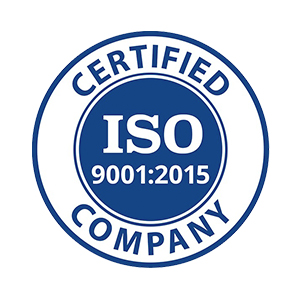 India
C-109, Sector-2 Noida (U.P.) -201301
,
Noida
,
Uttar Pradesh
201301
+91-9212080630
United States
80 Lafayette St, New York, NY 10013, USA
,
NYC
,
New York
10013
+18444455767
Canada
100 Consilium Place Suite 200, Scarborough
,
Scarborough
,
Ontario
M1H 3E3
+16473360444
Focus Areas
Service Focus
20%
10%
10%
10%
10%
10%
5%
5%
5%
5%
5%
5%
Mobile App Development
Web Development
Software Development
E-commerce Development
Testing Services
SISGAIN Reviews
All Services
Mobile App Development
Relevance
Most Recent
Rating: high to low
Rating: low to high
Write a Review
Debu Singh
, owner at DS FITNESS CLUB
Posted 5 months ago
Best Mobile Application Development Company in USA
Review Summary
I recently had the privilege of working with Sisgain for mobile app development, and I must say, they have truly exceeded my expectations. From the initial consultation to the final delivery, their professionalism, expertise, and dedication to excellence were evident at every step of the process. I am thrilled with the outstanding results they have achieved for my project.

First and foremost, the team at Sisgain showcased their in-depth knowledge of mobile app development by thoroughly understanding my requirements and objectives. They actively listened to my ideas, provided valuable suggestions, and collaborated closely with me to ensure that my vision was brought to life. Their ability to grasp the essence of my concept and translate it into a functional and user-friendly app was truly remarkable.

Throughout the development phase, Sisgain displayed impeccable project management skills. They set clear milestones and deadlines, and their communication was prompt, transparent, and eff
What was the project name that you have worked with SISGAIN?
Android App Development
Describe your project in brief
SISGAIN delivered an exceptional mobile app development experience! Their expertise, professionalism, and attention to detail were outstanding. They understood my vision, communicated effectively, and created a robust, user-friendly app. Highly recommended!
What is it about the company that you appreciate the most?
What I liked the most about Sisgain was their exceptional understanding of my vision, their strong communication throughout the process, and their ability to deliver a high-quality, user-friendly mobile app that exceeded my expectations.
What was it about the company that you didn't like which they should do better?
Honestly, there was very little to dislike about Sisgain. If I had to mention something, it would be that the project took slightly longer than initially anticipated. However, this was due to their commitment to ensuring a flawless final product, so it was a minor inconvenience in light of the exceptional results they delivered.

SISGAIN best client supports provided.
Review Summary
SISGAIN has build an app for my company and they have also provided 24*7 client support. whenever we faced any issue SISGAIN is there for us.
What is it about the company that you appreciate the most?
They are ready to help to solve your issues anytime.
Best Place for Healthcare App development
Review Summary
Software development team is well responsive & better understanding in communication.
What is it about the company that you appreciate the most?
they continuously coordinate with You & very helpful through out the process.
What was it about the company that you didn't like which they should do better?
Not from my side.