Sombra
Custom software development that makes you happy
Visit website
Sombra is a global custom software development company. We help SMBs and enterprises achieve their business goals and stand out on the market through our bespoke software development services. Our clients take advantage of IT consulting, staff augmentation, software modernization, and managed team services to accelerate their business growth.
Needless to say, we cover clients' requests across various industries, including finance, telecom, e-commerce, healthcare, energy, and logistics.
Certifications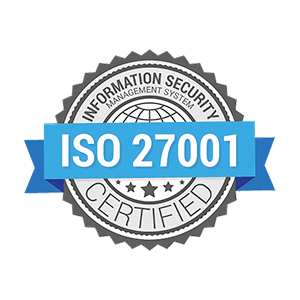 United States
1550 Wewatta St
,
Denver
,
Colorado
80202
+1 (720) 707 1608
United Kingdom
Ivor Pl Marylebone
,
London
,
London
NW1 6DX
Colombia
Carrera 42 #5 Sur-145
,
Medellin
,
Antioquia
050022
Focus Areas
Service Focus
Software Development
Mobile App Development
Cloud Computing Services
Sombra Executive Interview
Visit Profile
Please introduce your company and give a brief about your role within the company?
My name is Viktor Chekh, and I am a CEO at Sombra. We are a software development company that helps the UK, US, and Europen small/medium businesses and startups to build remote engineering teams in Ukraine. We've developed strong expertise in Java, JavaScript, .NET, Python technologies. Our team consists of 120 people, and we continually grow.

As a CEO and co-founder, I am responsible for the whole company strategy and operations. I take care of both internal and external activities, including Sales&Marketing, Finance, Administration, etc. Also, I represent the company on the events and manage the brand of the Sombra.
What was the idea behind starting this organization?
I have a tech background under my belt, and my first work was in software development. But very soon, I realized that my passion lies not on the technical, but rather business side. I wanted to help people create something new and innovative. The idea behind the organization was to create a perfect place for employees to work and offer great value for clients.
What is your company's business model–in house team or third party vendors/ outsourcing?
We don't outsource or hire third-party vendors for any of our projects. Our in-house team counts 120 qualified engineers that can create a product from scratch or augment the existing team with valuable expertise. Doing so we can ensure the quality of our delivery, which is very important for us.
How is your business model beneficial from a value addition perspective to the clients compared to other companies' models?
Unlike other companies, we don't try to please; we try to deliver. I believe that clients seeking engineers who can advise and provide feedback rather than just extend a team. Approaching a new project, we strive to understand clients' goals and get things done the way business really needs it. Our value is proactivity and detail-orientation; our engineers always suggest new ideas and ask questions.
What industries do you generally cater to? Are your customers repetitive?
We work with all industries, but analyzing our previous experience, I can say we have more customers from the Financial, Healthcare, and Retail industry. Cooperating with leading companies has made us experts in those spheres.

The majority of our customers are repetitive, they have stayed with us for three or four years, and we extend our team there regularly.
Mention the objectives or the parameters critical in determining the time frame of developing software.
For us, the requirements analysis stage is crucial. We analyze the given requirements and determine a time frame for project development. Also, at this stage, we try to clarify all the points and ask all possible questions.
There is a standard set of parameters that differ according to the project type and requirements. Among crucial I can highlight:
● features of the project
● complexity
● number of supported devices, operational systems
● third party integrations
● design
● security
● resource availability
Each of the above parameters is imperative to determine the time needed to present a ready product.
How much effort in terms of time goes into developing the front end and back end of software?
In software development, time can easily change. Time effort very much depends on the project; therefore, it is difficult to say what is more time-consuming - front-end or back-end. Speaking about developing projects from scratch, back-end development involves more time and effort compared to front-end development.
What are the key parameters to be considered before selecting the right framework for developing software?
Before choosing a framework for development, we ask one question: "What we want to achieve". Project goals and time at our disposal are our top parameters. Other vital objectives that affect the framework selection are:
● The popularity of the framework, it's easier to work with the popular framework that has the tech community around it.
● Documentation, we work only with frameworks that have reliable documentation, which can help us out if any problems occur.
● Support, it's essential to be able to find answers to our questions and get professional help and support.
Which languages & frameworks do you prefer to use in the development of software?
In Sombra, we have a stack of technologies we work with; it is Java, JavaScript, Python, .Net, NodeJS. When it comes to frameworks, we follow up on current tech trends and try to use new and progressive ones. In software development is going to be Play, VueJS, Ember, Django, Angular.
What are the key factors that you consider before deciding the cost of the software?
The cost of the software is determined by the time needed to develop a product. After we receive a list of specifications from the customer, our team of pre-sale, including business analyst, project manager, and senior developer, start with the time estimate. They analyze the project scope and divide it into smaller tasks and estimate the time for each errand. Having a time estimate, we can calculate the cost of the development. In general, the scope and complexity of the project determine the cost of the development.

Also, we offer a service called Discovery Phase of the Product Development, where we develop a scope, requirements, and make time and cost estimate for the project.
What kind of payment structure do you follow to bill your clients? Is it Pay per Feature, Fixed Cost, Pay per Milestone (could be in phases, months, versions etc.)
We prefer the Time&Material payment model since it is more beneficial for the clients. For example, Fixed Price often associated with the risk of not fitting into the predefined budget. In this case, the client can have false expectations toward the project results. Time&Material provides more flexibility in terms of budget planning and ensures a lower risk of exceeding costs of development.
Do you take in projects which meet your basic budget requirement? If yes, what is the minimum requirement? If no, on what minimum budget you have worked for?
Since we work with mid-market and small businesses, the desired budget starts at $10,000.
What is the price range (min and max) of the projects that you catered to in 2018?
The smallest project in 2018 was at the point of $50,000, and the biggest was $600,000.
Sombra Clients & Portfolios
Key Clients
OANDA
Womply
Workrise
Studio Ninja
ZappySales
Sombra Reviews
All Services
Software Development
Mobile App Development
Relevance
Most Recent
Rating: high to low
Rating: low to high
Write a Review
Trees De Bruyne
, Business enabler at Kwikzilver
Posted on Mar 22, 2019
How Riditti development turned into a success
Review Summary
As a startup I was struggling to find a good partner to develop my platform. It was not easy as the foundation was build by someone else. And of course because it is a new idea it is not that staight forward. Together with a great project manager we figgerd out how to work together. Consistancy is key but of course budget is always an issue as a startup. Together with the IT team we found a way of working that fits the project and gives me some security on SLA front. Riditti is located in Europe but thanks to their flexibility and online communication tools this is realy no problem at all.Looking forward to develop our app as well together in the near future
What is it about the company that you appreciate the most?
Flexibility and response times
What was it about the company that you didn't like which they should do better?
I'm pretty happy with the way we work. I guess sometimes some communications issue more due to the language but if you take a bit more time during the call that's really not a problem.
Good Compony
Review Summary
Working with Sombra for almost 2 years, very pleased with their job and comunocation.
Mark Noonan
, Business Advisor at Legacy Service Group
Posted on Mar 12, 2019
From Concept to Completion
Review Summary
Developing a software product from the ground up seemed like an enormous task. We understood the industry and what we wanted to accomplish, but we needed a development partner that could see our vision, and work together with us to help develop the process and flow, and do it from the other side of the world. Sombra has fulfilled that role, and is continuing to provide us with vision and direction. Our product would not have been as robust without their involvement.
What is it about the company that you appreciate the most?
Their developers worked incredibly well with our team, and the communications was excellent.
Henrik Worse
, Partner at BITdigital
Posted on Mar 11, 2019
Agile partner
Review Summary
It all starts with a great business understanding. Sombra translate that into technical requirements and develop from that. They are responsive, proactive and keep asking questions until they are sure they understand the requirements.
Chris Garbacz
, Head honcho at Studio Ninja PTY LTD
Posted on Jan 25, 2018
Amazing team of developers
Review Summary
I've been working with Sombra for over 2 years now and they have been amazing. The communication is daily, we have a dedicated team and they are producing great work. Check out our project at www.studioninja.co