Suzaku Productions Co., Ltd.
Web design Agency in Bangkok
Visit website
Suzaku Productions Co., Ltd. is a provider of professional graphic design, web application design and development, but also photo and video shootings. Our previous clients include brands in event management, e-commerce, hotel industry and luxury retail from France, Monaco, Europe, North America and South East Asia.
Certifications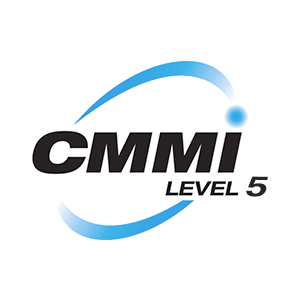 Thailand
199/12 Moo Baan Chicha Castle
,
Bangkok
,
Bangkok
10110
+66826520026
Focus Areas
Service Focus
Web Designing (UI/UX)
Digital Marketing
Web Development
E-commerce Development
Maintenance & Support
Suzaku Productions Co., Ltd. Executive Interview
Kevin Pantanella
Managing Director & Co-Founder
Visit Profile
Please introduce your company and give a brief about your role within the organization.
We are a web creative agency based in Bangkok since 2014. We have clients mainly based in SEA but also in France and Europe. We help them to build their digital strategy in general. It can be a simple service of Graphic Design, UX/UI, web development, SEO, Lead Generation Marketing, landing page/funnel, and much more.
What is the story behind starting this company?
When we arrive in Bangkok in 2013, we had a project e-commerce project. To build and developed this project we went to meet some of the well-known agencies to speak about our project, and brand vision, and get quotations. We quickly realize that only one thing was important for them the size of our budget! and also that prices were the same as in Europe. We were so disappointed by this experience that we have decided to build a team for our project. During this project, I came to realize that it was a gap for an Agency that will provide a better client experience and also that will provide a fair price due to its geographic location. It is how Suzaku Productions is born.
What are your company's business model–in-house team or third-party vendors/ outsourcing?
Originally it was all in-house but we rapidly discovered that it was simply impossible to handle every aspect of the digital strategy that our clients needed. So we had to build a remote network of curated experts and partners in each domain. What we provide here at Suzaku Productions is a custom-made solution for each client and their needs. We are remotely working with our partners and team since now 2015 and it is in our DNA. Our goal is always to build the best team for each project. Even if we still have employees in-house but it is not any more mandatory.
How does your company differentiate itself from the competition?
By its customer experience and capacity to listen to our clients. To tell you more, we refuse good contracts on a regular basis when we listen to clients and we don't understand their concept or we don't have a strong connection with the WHY of the company we simply don't accept the contract. By the way, we are well known to send clients to some of our competitors for this reason. We realize that it is luxe but it is important to us to be connected to each project in some way.
What industries do you generally cater to? Are your customers repetitive? If yes, what ratio of clients has been repetitive to you?
For a while, we are less active in the e-commerce industry but more on company websites, for example, manufacturers, financial services, neo bank solutions, business services, consulting, consumer products, and services. We do also some non-profits projects but not enough and we would really like to get more opportunities on that. By the way, always for the same core reason, Non-Profit are often great projects that matter. We have also a future project that was delayed by COVID but that we really would like to do related to Non-Profit organizations. Our goal is to select at least to time a year some Non Profit candidates and offer them free consultations and free websites in order to help them to make the world a better place. This is really something that motivates us but it is a lot to organize as we want to be fair in the selection process as it will be selected by a professional jury from Non-Profit organizations. And to reply to the second part of your question yes we have had some regular and returning clients since the beginning and we are really proud of this.
Please share some of the services that you offer for which clients approach you the most for?
Ok, let's select only three of the main ones, Graphic Design, Web Development, UX/UI, and more recently a lot of Lead Generation Marketing, with Landing page and Funnel Strategy.
What is your customer satisfaction rate according to you? What steps do you take to cater to your customer's needs and requirements?
To be completely honest with you before COVID I would have said 95% and we were proud of it. But during the pandemic, things got rough for everyone and we had two or three issues like delays or projects canceled that we didn't have before.

And also some difficulties to get a normal timeline for some projects. It was not always our fault or the client's one but I think only the consequence of this global situation. So at this date, I hope we are not less than 90%... or 85%, Oh god please no! ;-) But things are already better, so I have no doubt that we will go back to what it was.
What kind of support system do you offer to your clients for catering to their queries and issues?
We have classic support from 9 am to 5 pm on weekdays by email, chat, or even phone. But we are quite lucky to not have so many problems in total.
What kind of payment structure do you follow to bill your clients? Is it Pay per Feature, Fixed Cost, Pay per Milestone (could be in phases, months, versions, etc.)
We try to work by fixed cost only even if sometimes it's risky for us. We do this because we know that our competitors are trying to do it differently. I have a recent experience with this by the way. We have a young startup in the pet industry with some other partners. One year ago we have started to request some quotations to develop our first version of our applications for this startup as it was decided that Suzaku Productions will not be responsible for this to avoid potential conflict of interest. It's taken us more than four months to be able to get a fix priced on this project. No other company wanted to work anymore on a fixed price basis. All the agencies wanted to be paid in man-days or sometimes per miles stones. As a professional, I can understand but as an entrepreneur, it is impossible to accept. How do you want to build a strategy or a business plan without clear quotations? It is why we really try to stick to the fix-price model here at Suzaku.
Do you take in projects which meet your basic budget requirement? If yes, what is the minimum requirement? If no, on what minimum budget you have worked for?
As I told you we take projects first by heart and in the past, we even accepted free projects because it was fun. For example, we have taken all brand identity, website, etc, for free because it was a young company that was organizing a conference for women's entrepreneurship, The project was amazing we did it for free! But, ok we also realized that it is not a good business idea to work for free. LOL. So for a couple of years, we try to have a minimum budget requirement, especially for web development and brand strategies.
What is the price range (min and max) of the projects that you catered to in 2021?
Let's talk about web development for example for 2021, I would say from $5000 to $30.000.
Where do you see your company in the next 10 years?
It's difficult to say exactly things are moving too fast in our industry but what I really know is that it will be "no location-based" so worldwide and completely remote.
Suzaku Productions Co., Ltd. Reviews
All Services
Web Designing (UI/UX)
Other Services
Relevance
Most Recent
Rating: high to low
Rating: low to high
Write a Review
Jean Sidois
, Director at HeyTom
Posted on Apr 07, 2020
Great french speaking design agency
Review Summary
Suzaku team are great ! Very good communication, they have really understood our needs. The design they have provided meets perfectly our expectations. For a french company, Suzaku Productions is the perfect agency because they are French native ! We will work again with Suzaku for sure.
What is it about the company that you appreciate the most?
Great communication Availability and ponctuallity High quality of work Reviews and corrections so final work always meet expectation
What was it about the company that you didn't like which they should do better?
Provide more service, such as Video, marketing... It would be great if the company could produce the design and promote it as well ( Facebook adds, instagram...)
Company Response

Suzaku Productions Co., Ltd.
Dear Jean, It is always a pleasure to work with your company and thank you for your amazing review! PS. Video, marketing, we already provide this service, Facebook adds and Instagram services are coming soon... ;-)
Posted on Apr 07, 2020

Benoit Schneider
, Founder, Managing and Technical Director at Outsourcify Co. Ltd.
Posted on Jan 16, 2020
Great agency for logo and website design
Review Summary
We asked Suzaku to design our new online store, as it was for a new brand it included a logo design. My overall all experience using their services is very satisfying.
Company Response

Suzaku Productions Co., Ltd.
Thank you for your review, it is, as always, a pleasure to work with your company.
Posted on Jan 16, 2020