Svitla Systems
Software development company and testing provider
Visit website
Svitla Systems is a global trusted IT solutions company headquartered in California, with business and development offices throughout the US, Canada, Latin America, Europe, and Asia.We are ready to become your reliable tech partner bringing real business value through digital transformation, innovative technologies, and solid expertise of our dedicated technical teams.Since our foundation in 2003, we have served a wide range of customers ranging from big corporations and leading young companies in Silicon Valley to large educational and well-known companies such as Ingenico, Logitech, BMC, Ancestry, Mueller Water Products, Global Citizen, Airship, Supervillain, The Rainmaker Group, Stanford University, and many others.
Certifications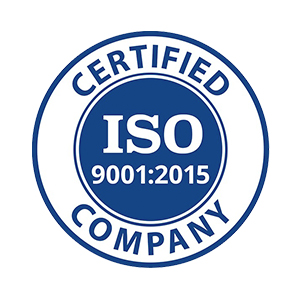 United States
100 Meadowcreek Dr. Ste 102
,
Corte Madera
,
California
94925
+1 415 891 8605
Ukraine
Sakharova 37 Street
,
Lviv
,
Lviv
79018
Ukraine
21/23 Pushkinska Street
,
Kharkiv
,
Kharkiv
61057
United States
Cary, NC, USA
,
North Carolina
,
North Carolina
Focus Areas
Service Focus
20%
15%
10%
10%
10%
10%
10%
5%
5%
5%
Web Development
DevOps
Mobile App Development
Software Development
E-commerce Development
Svitla Systems Clients & Portfolios
Svitla Systems Reviews
All Services
IT Services
Software Development
Relevance
Most Recent
Rating: high to low
Rating: low to high
Write a Review
Mira Boteva
, Project Manager at Deutsche Börse
Posted on Sep 03, 2019
Reliable management and experts with focus on team work
Review Summary
In Deutsche Boerse, we are developing cloud-based projects together with our Partners from Svitla. As a product manager, Im very happy with the professionality and responsiveness of Svitla. Svitla reacts very quickly on all our requests and needs. Our partnership involves relying on their developers to timely deliver features on the frontend (ReactJS), backend (Go) and infrastructure (Kubernetes) side. Svitla's team possesses very good social skills and work/team culture. Price-performance ratio is very satisfying.
Helen Eugenie Abrams
, Head of People & Office at Neos
Posted on Aug 16, 2019
Clever Developers supported by a people focussed organisation
Review Summary
We are Neos, an InsurTech scale-up based in London and we have partnered with Svitla Systems for the last three years. Our collaboration involves relying on their skilled engineers to deliver timely, frontend (Angular JS) and backend (Ruby on Rails) solutions to meet our growing platform demands and their team (our team) are of excellent technical calibre.
Svitla Surpasses Expectations
Review Summary
Having worked with Svitla for more than a year now, I highly recommend them. We approached them with an opportunity to provide support and enhancements for our established software products. Svitla was able to swiftly bring on resources which met our requirements and have truly become a part of our team. Communication and customer service is excellent at all levels.
Nachi Sendowski
, Chief Architect at Inflection LLC
Posted on Mar 22, 2018
10 years of successful team extension
Review Summary
Our Svitla team is simply our engineering team. And, is not different from our smaller local team in any way other than a timezone. Excellent skills, good communication, productive collaboration, professional pride, ownership and commitment to our company goals are all elements that make this engagement so successful. Also commendable is Svitla's ability to effectively recruit great talent and quickly scale the team as our growth trend demanded.