Syberry Corporation is a custom software development and quality assurance vendor based in the United States, with headquarters in Austin, Texas. We offer a wealth of technical and business expertise, with experience creating software solutions for US companies in almost every industry. We create diverse, complex web and mobile solutions to meet every client's unique software needs. We leverage industry-specific knowledge to provide exceptional custom software solutions for startups, mid-size enterprises, and large corporations in all major sectors.
Syberry's clients can count on transparent pricing, superior communication, and unparalleled quality. Our work is driven by our desire to truly help our customers, and we strive to provide clients the best results in every endeavor.
Certifications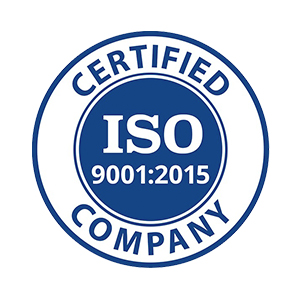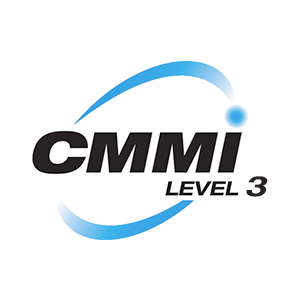 United States
5910 Courtyard Dr. Ste 155
,
Austin
,
Texas
78730
(512) 270-6459
Poland
ul. Chałubińskiego 8/2954
,
Warsaw
,
Warsaw
00-694
+48 (53) 617-1154
Belarus
Surazhskaya Str., 10, 3rd floor
,
Minsk
,
Minsk
220007
+375 (33) 66-00-116
United States
575 5th Ave. New York NY
,
NYC
,
New York
10017
(646) 941-8299
Focus Areas
Service Focus
20%
20%
15%
15%
10%
10%
5%
5%
Software Development
E-commerce Development
Mobile App Development
Web Development
Testing Services
Client Focus
Medium Business
Small Business
Syberry Corporation Executive Interview
Visit Profile
Please introduce your company and give a brief about your role within the company?
Syberry is a custom software engineering services organization, and my role in it is building a fusion of professional team, engineering culture, technology, and robust processes to provide the best service scalable to any demand, allowing our clients to focus on the business and be confident that their technology is in the right hands.
What was the idea behind starting this organization?
The main idea is building a true engineering organization and providing value to our clients in the form of managed services instead of just software developers' hours. Our goal is to continually improve our practices in all areas of software engineering up to the point when they become useful even outside of the organization for the industry in general.
What is your company's business model–in house team or third party vendors/ outsourcing?
We rely solely on an in-house team of all types of specialists, as we believe that it is needed for the end-to-end delivery of quality software.
How is your business model beneficial from a value addition perspective to the clients compared to other companies' models?
We value our commitments to the clients and pay a lot of attention to making sure that we promise the right things and that we are able to deliver what we promise. This process requires certain skills and qualifications both from us and our clients. We invest considerable efforts in educating them on how the software development processes work, and this ultimately helps us making successful projects together.
What industries do you generally cater to? Are your customers repetitive?
There is no specific industry that we could say is our exclusive expertise. The nature of custom software and right custom software development service is based on the fact that we are able to create software solutions for almost any industry, as long as the requirements are logically and clearly defined. At the same time, we see a major inflow of customer from such industries such as Healthcare, Finance, Energy, Manufacturing. As for the customers' retention, we can proudly say that most of our customers (about 90%) stay with us for a long-term fruitful business relationship. We value our customers, and it is exciting to see how their businesses grow and become more effective with our help.
Mention the objectives or the parameters critical in determining the time frame of developing software.
- Sizing and scope of the system modules, components, and features
- Non-functional constraints like compliances, performance, security, etc.
- Identified risks (level of details for requirements, new technologies, integration, etc.)
How much effort in terms of time goes into developing the frontend and backend of software?
There is no single answer to this question as it may vary greatly depending on the system's nature. A frontend-heavy start-up product focused on browser-based visual editing capabilities may have up to 80% of the efforts spent on the frontend, while a business system with a lot of domain-specific logic may have the same 80% spent on the backend only. Generally, when it comes to our expertise, it is evenly balanced between front- and backend.
What are the key parameters to be considered before selecting the right framework for developing software?
- Type of the product and project
- Client-specific constraints
- Maturity of technology
- Non-functional requirement for the system

In addition to this, we try to understand the business, and place ourselves in the shoes of our customers, to see both strong points and the areas for improvement. Our goal is to make businesses of our clients more effective, and all our activities are around this purpose.
Which languages & frameworks do you prefer to use in development of software?
We are technology-agnostic organization and believe that the proper tools may only be selected after careful consideration of the specific client's needs and issues at hand. Therefore we focus on the general engineering skills of people rather than specializing or preferring any single solution and thus we are capable of working with any major technology stack. In general, one can find all major technologies being employed in our everyday work, but it always comes down to a specific business what would work best.
What are the key factors that you consider before deciding the cost of software?
- Set of functional features
- Non-functional requirements
- Potential risks
- Timeline of the project and special objectives like external integrations or compliances.
What kind of payment structure do you follow to bill your clients? Is it Pay per Feature, Fixed Cost, Pay per Milestone (could be in phases, months, versions etc.)
For the fixed-bid projects, we usually employ a "pay-as-you-go" structure, meaning we bill our customers upon execution of the milestones as agreed per our contract. It provides great visibility for a customer as they see the progress and therefore, easily justify their expenses. When we offer a dedicated team or Time & Material model, i.e. when the scope of work is not strictly determined, we use a "retainer scheme" so that the customer is billed for a specific period of time (usually a month), and the size of the bill is determined by the forecasted team size, structure, and performance for that period. While offering an option how to arrange the payment scheme, we always try to make it as forthcoming and transparent to our customers as possible, as it helps us building trust with them, and forming long-term business relations.
Do you take in projects which meet your basic budget requirement? If yes, what is the minimum requirement? If no, on what minimum budget you have worked for?
Although we don't have a bottom cap for taking a project, we believe that our efficiency pays off the best on the bigger and long-term projects, rather than one-time or small-cap ones. As a company, we naturally provide guaranteed service regardless of the personalities of our employees, but it is accompanied by an increased overhead. That said, we sometimes advise a prospecting customer to try a freelancer to execute a certain incremental task, but the truth is that we always beat any freelancer when it comes to a long-term or more complex work, as we naturally have times more capabilities and capacity as a company vs. one-man show.
What is the price range (min and max) of the projects that you catered to in 2018?
We never disclose financial information associated to a customer or a group of customers of ours, but as for an average number, it varies for certain incremental activities from 30-40K apiece, to the ongoing projects above $1M a year. These numbers is a true reflection of our performance in 2018 as well.
Kindly share your feedback on how GoodFirms has been doing so far in increasing your visibility among potential clients.
We believe GoodFirms is doing a great job in improving our visibility as a brand to our potential audience. We see a lot of exposure and unique traffic on our website coming from GoodFirms while providing us with an option to hear what our customers say on GoodFirms is an obvious benefit of the platform.
Syberry Corporation Clients & Portfolios
Syberry Corporation Reviews
All Services
Software Development
Relevance
Most Recent
Rating: high to low
Rating: low to high
Write a Review
Solutions for an Obsolete Software
Review Summary
I contacted this company to get help making my amazing 1980s DOS program, Maxthink, work in Windows10. Almost immediately, I got an email back from Timour Procopovich offering to help. First, he said I should not try to recreate an entire Windows version b/c it would be too expensive. Within few days he had the solution, walking me through my misunderstandings and making it happen. What an incredible lift. Can't thank him enough.

Vince Hughes
, Owner at Steel Estimating Solutions
Posted on Jun 03, 2019
A great company to work with
Review Summary
I used Syberry Corporation for a good size project and could not be happier, I feel blessed to have found them. They are very knowledge and perform on time every time. If you are considering them for a project you would do well to use them.

Steel Estimating Solutions

Vince Hughes
What is it about the company that you appreciate the most?
They do what they say
What was it about the company that you didn't like which they should do better?
I think they are on track the way they are and offer no improvement.
Rudy Milković
, Executive Director / Founder at Velikom International
Posted on Apr 05, 2019
Video Integration Software Dev
Review Summary
The end solution exceeded the client's expectations. Syberry delivered high-quality products on time and at outstanding value. They provided frequent updates and repeatedly sought feedback at each stage. Customers can expect a highly experienced team that easily translates concepts into solutions.
What is it about the company that you appreciate the most?
Syberry delivered an end product that met every requirement, beat our agreed-upon deadline, and exceeded the client's expectations. We expect a long-term relationship with our client and with Syberry. The team made a clearly defined plan and stuck to their timeline from start to finish. We had daily check-ins, weekly status updates over the phone, and meetings with our client every two weeks. Syberry grasped the project concept quickly. They understood the client's vision and needs and translated that into a defined plan and a solution. They proved their technical expertise and project experience from the get-go.
What was it about the company that you didn't like which they should do better?
I personally like a lot of communication from vendors I work with. However, other clients of theirs may be overwhelmed by the volume of information that Syberry provides. I'm sure the team can adjust as needed.
John Fox
, Business Development Manager at Formulary Insights
Posted on Apr 02, 2019
ERP for Major 3 O&G Company
Review Summary
Syberry works on multiple projects for me and delivers according to pre-determined design specifications. All deliverables have exceeded expectations and function properly once launched. The Syberry team is skilled in juggling multiple projects, and provide strong expertise in software development. Their dedication to the project has fostered continual success in the engagement.
What is it about the company that you appreciate the most?
Their understanding of our business' needs is valuable to us. If there are any bugs, Syberry promptly finds solutions, and that skill is paramount in custom software development.
What was it about the company that you didn't like which they should do better?
There aren't many areas where I think they could improve - they're an incredibly qualified team. On the rare occasion that they interface with my customers, there is sometimes an expected language barrier. However, that is one of the reasons I handle most of the customer-facing interactions, so it hasn't been an issue.