Systango Technologies
We Make the Impossible, Possible.
Visit website
We hustle. We innovate. And We create tomorrow's innovations, today!
Systango is a specialised software studio, headquartered in London, UK. We are the partner of choice for 5 of the Top 100 Fortune Companies. We are a technology powerhouse geared to add value to the digital ecosystem via agile web and mobile app delivery and on-time deployments. We value collaboration, integrity and take pride in our work.
Our core competencies:
* PoC Development and Discovery
* UI/UX Design, Prototyping & Execution
* Full-Cycle Custom Software and Application Development
* Mobile App Development - Native & cross-platform, PWAs
* Data Science
* Blockchain Solutions
* CRM and CMS Integrations
* Digital Marketing
* Staff Augmentation and Smart Teams
Company facts:
* ​100+ active client accounts
* 500+ end-to-end projects delivered​​
* In business since 2007
* 350+ employees
* ISO 27001:2013 Certified
* Headquartered in London, UK with offices in Sydney (Australia), Virginia (USA), and Indore (India).
* Top Clients - Porsche, MGM Grand, Deloitte, Grindr, Tawk.to, Target
We believe in automation, apps that are fast, efficient, attractive, and easy-to-use. We leverage upcoming technologies such as Blockchain, ML, AI, AR/VR, and RPAs to unlock the next stage of digitalisation for traditional businesses.
Drop us a message to schedule a free consultation.
Certifications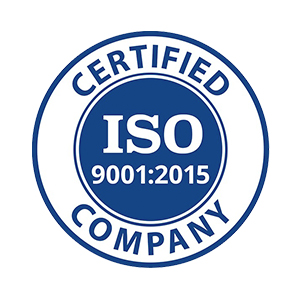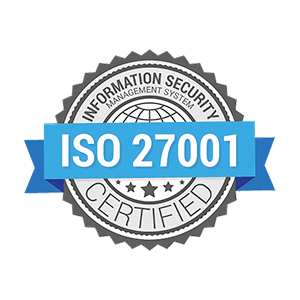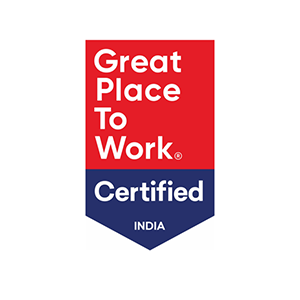 United Kingdom
2nd Floor College House, 17 King Edwards Road
,
London
,
London
HA4 7AE
+44 1253 547777
United States
1775, Tysons Blvd
,
Tysons Corner
,
Virginia
22102
+1 (737) 210-5777
Focus Areas
Service Focus
15%
15%
15%
15%
15%
10%
8%
4%
3%
Mobile App Development
IT Services
Big Data & BI
Blockchain Technology
Artificial Intelligence
Client Focus
Medium Business
Small Business
Large Business
Systango Technologies Executive Interview
Vinita Rathi
Founder & CEO
Visit Profile
Please introduce your company and give a brief about your role within the company?
Systango Technologies is a global technology provider that offers a full-spectrum of enterprise-class IT and product engineering services to business giants and startup growth companies. We innovate the best-in-breed custom digital products that solve real-world problems and help businesses unlock next-stage of digitalization. We operate at the intersection of disciplined research, design thinking, agile development, and disruptive technologies and deliver on-time deployments to help our clients succeed. Humongous brands like Deloitte, Grindr, MGM Grand, Porsche, and Dialpad have entrusted us as their technology partner.

I am the Founder and CEO of Systango Technologies. My role is to help my team in making critical decisions, provide strategic direction, and oversee the business development efforts. I'm also leading the team at Studio FinTech, an extended arm of Systango dedicated to building Blockchain and FinTech applications.
What was the idea behind starting this organization?
I started Systango out of pure love for the startup experience. For my team, there is no more fulfilling experience than that of building something from nothing. Moreover, so we see Systango as a way to seek moving companies and entrepreneurs passionate about innovation and join them in their pursuit of change and disruption.

Over the years, we are now in a position to cater to the needs of every organization that aims to implement digital transformation. We enjoy working with large companies such as Grindr, Target, MGM, and Disney and also celebrate our tech partnership with startup growth companies where we're able to maximize our deep understanding of being agile and lean. We've helped multiple startups in this manner; from building out MVPs as part of a validation cycle to releasing fully-fledged products once P/M fit has been established.
What are your company's business model–in house team or third party vendors/ outsourcing?
We are a team of 175+ tech experts adapt at some skills and technologies. We provide a blended delivery of onshore and offshore model to cater to the unique needs of our clients. In most of the cases, our in-house team works parallelly with offshore project managers located at the client's location to ensure excellent delivery and seamless implementation of the product. This business model empowers us to provide cost-effective services with the highest level of client satisfaction.
How is your business model beneficial from a value-added perspective to the clients compared to other companies' models?
● We've embraced agile- our in-house team is proficient in iterative delivery where we build some fixed-length iterations of work (sprints) and share it with our clients for review. Our cross-functional teams narrowly focus on performance, speed, and agility to build custom solutions for web and mobile.
● Proactive communication is the heart and soul of our agile project delivery. We schedule multiple meetings with multiple actors of the project to figure out the project plan, product roadmap, daily scrum, release plan, and regular maintenance. Our casual and direct communication makes it easy to approach the development process effectively and avoid scope spillage.
● Being an agile company, we invest significant time in research and discovery. We have our 3-week great discovery phase where we go over and beyond to define what kind of MVP our client would need to provide a valid proof-of-concept. Our high-level analysis and insights unveil market-critical information about the utility and demand of the product.
● We know how to strike the best balance between adequate consultation and end-user training. Be it application migration or passing on the vital information to use a digital product, our team shares quality knowledge to create informed clients.
What industries do you generally cater to? Are your customers repetitive? If yes, what ratio of clients has been repetitive to you?
We've built applications in almost every industry. The big projects that we have bagged are from Hospitality, Fantasy, Entertainment, EduTech, FinTech, and Blockchain industry.

By far, we have maintained a stellar retention rate of 87%. Most of our clients started working with us back in 2012 are still our clients. To top it up, the majority of our new clients come via references. Our clients keep coming back to us with more work and expect us to replicate the same agile approach that has favored successful execution and deployment of their ideas in the past.
Mention the objectives or the parameters critical in determining the time frame of developing a mobile app.
We're have been working in the IT industry for over 15 years. This significant experience has enabled us to identify key-parameters that play a critical role in making a mobile product successful. To determine the time frame, we primarily pay heed to-
● Understanding the scope of work and project complexity
● Identifying project dependencies
● Proper resource allocation
● Assessing important milestones
● Security and scalability requirements
● Documenting all assumptions
All in all, it all boils down to the nature of the project and how heavily our client expects the involvement of our resources for their project.
How much effort in terms of time goes into developing the front end and back end of a mobile app?
Again, this depends on the type of app we aim to build, its research & discovery, number of customizations, and the need to develop any feature right from scratch. Typically, both the front end and back end of a simple mobile app can be created anytime between 2-3 months. However, a demanding idea that is branched into multiple exciting features might take somewhere between 6-7 months to come into being. In the ideal scenario, we invest around 60% of the time in crafting front end and 40% goes to build a robust back end.
Android or iOS, Native or Hybrid — which platform is best to use to build your app? What are your recommendations?
Choosing a platform for app development depends on the kind of solution you aim to build and in what time and with what budget. The decision is purely based on the expectations of the client; for instance, if they wish to target Asian market, we suggest them to go with Android development as it is more popular on that sphere. On the other hand, if they need to capture the richer and predictive segment, iOS can be their go-to source. Other factors that we emphasize include target audience, demographics, monetization potential of the app, and how much time and money one is willing to develop and maintain the app.
Native, hybrid, and cross-platform all come with their own set of pros and pitfalls. It's hard to favor one as each shines gloriously when used with the right vision and result-oriented strategy.
What are the key factors that you consider before deciding the cost of a mobile application?
Many factors play a critical role in estimating the cost of resources required for the given project. Following are the key parameters that we keep in mind to provide a fair estimation of development cost:-
● The number of dedicated developers and designers
● Time and funds invested in conducting discovery and development
● Platforms (iOS Mobile/ Tablet/ TV/ Android etc.)
● Types of accounts (Vendor vs. users, or both)
● Number of custom features
● Testing
● Updates & maintenance
● Overall project complexity
What kind of payment structure do you follow to bill your clients? Is it Pay per Feature, Fixed Cost, Pay per Milestone (could be in phases, months, versions, etc.)
We are comfortable working in both the fixed cost model and milestone-based approach for payments. Either way, we charge 30% of that as an advance payment to start the development process. We also provide skilled developers, designers, and project managers for hire on an hourly basis, on time and material, where we send an invoice to the client for time worked on their project.
Do you take in projects which meet your basic budget requirement? If yes, what is the minimum requirement? If no, on what minimum budget you have worked for?
Budget is not a consideration while picking up projects. It's more about the potential of the idea, our interest & expertise in the technology/industry, brand value, or the depth of the purpose associated. We aim to build digital solutions that would add more value to this rapidly evolving digital ecosystem.
What is the price range (min and max) of the projects that you catered to in 2018?
2018 was great! We got significant opportunities to work on top-rated technologies and build apps & software that matter. In 2018, we had made and delivered projects ranging from £15000.00 to £800000.00. We don't choose clients we want to work with only on financials, but we also subsidized our rates if we like the idea and believe in the entrepreneur.
Which business model do you suggest to your clients enabling them to generate revenue from mobile applications? Why?
As each business is unique, we provide them suggestions based on the vertical they are operating and business value they are offering. Generally, we study our client's industry, their competition, and market trends to understand how to go about it. Based on findings, we ask them to consider affiliate income, advertisements, subscriptions, sponsorships, or something along these lines that makes it easier to hit the goals and generate high revenue.
Systango Technologies Clients & Portfolios
Key Clients
Deloitte
Grindr
MGM Grand
Disney
Porsche
Dialpad
Systango Technologies Reviews
All Services
Mobile App Development
Web Development
Relevance
Most Recent
Rating: high to low
Rating: low to high
Write a Review
Riccardo Pellegrini
, Co-Founder & CEO at Sideline Genius LLC
Posted on Jan 16, 2019
Services that exceeded our expectations
Review Summary
I wanted to say a big Thank You to Systango. They have shown proficiency, dedication and commitment, that is far exceeded our expectations. We are incredibly grateful to find them and look forward to continuing to work together in future.
Esther Garibay
, Project Officer at The Wellcome Trust Brighton and Sussex Centre for Global Health Research
Posted on Jan 16, 2019
Positive experience with Systango
Review Summary
We did a project and are in a client relationship with Systango since a year ago. It was a very positive experience while they helped us to develop our website. I find the work and ideas of the team very inspiring. We look forward to this relationship with Systango and decided to develop a new website and it's web application with their help. We loved working with their team. The experience was good. Wishing them a lot of success ahead.
Very professional and approachable
Review Summary
Systango Technologies quickly understood the scope and goals of the project, providing a highly skilled team. We really want to Thank all the team members for all their great and hard work; which they have done for this project. I highly recommend Systango as a reliable source of engineering excellence.
Dan Fein
, Product Manager at Veromuse
Posted on Jan 10, 2019
Best Overseas Partner
Review Summary
It's cool working halfway around the world with you and it doesn't really feel like that. We have been spoken to you for about a year and a half. You guys are really great at communicating. We are constantly talking and consulting to them regarding our project needs and future needs. Working with Systango is a really great experience and we are learning a lot. I feel like it's a symbiotic relationship. We are sort of helping each other.
Jeremy Nagel
, Full Stack Developer at EnergyLink
Posted on Jan 10, 2019
I highly recommend Systango and team
Review Summary
I am a web-based developer in Australia. For last few years, I have been hiring people on oDesk. I have made about 200 players far spent about $95,000 of oDesk and most of the hires have not been that great. The experience has been subpar a lot of the time. But in the last few months, I started working with an agency named Systango. The overall experience has really been great compared to previous agencies that I found. The communication with the developments has been much better. The COI quality has been best and deadlines are met.
What is it about the company that you appreciate the most?
I feel that overall experience has been optimal compared to everything that has happened before. It allowed me to build things that I didn't think were possible before. The team helped with the matter of delivering things at a very short timeline. Experimenting with new technologies and to ultimately please my clients, Systango remained the best. So if you are looking for a development partner, I highly recommend Systango and team.
John Tolly
, Co-founder and CTO at Sideline Genius
Posted on Jan 10, 2019
Professional accommodating and very knowledgeable
Review Summary
Just over 6 months ago, we had an idea for our product and began our search for our first developer. While interviewing applicants for our product and its development, it became clear that Systango was best among the other companies. 2 months later, we had 3 developers producing excellent work of chain of command and we were in discussion about future development efforts and optimization. One month after that we had produced version 1 of our product, ready to release, just in time for our test date. We could manage to do all of the above mentioned just because of Systango. They are really good partners and have a nice developer team.
What is it about the company that you appreciate the most?
At every step of the way, Systango has been professional accommodating and very knowledgeable. We have built a pleasurable working relationship, that I expect to maintain for years to come.