Our mission is to build and connect yongsters with techPAPA.in This company is good growing IT solutions company. In our way which company wanted to give an opportunity to freshers that company would be a challenging company. This company has good reputation in customer service. techPAPA.in is one of the leading name in the field of Information Technology. If your searching a good opportunity where you wanted to see yourself in a better position join techPAPA.in. It is a great privilege for anyone to work with us and make himself best in all.
Certifications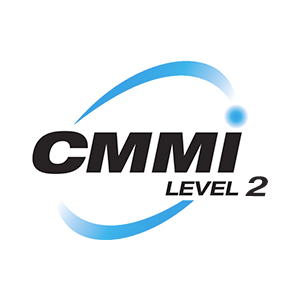 India
C 6, 202 Second Floor, Sector 7
,
Noida
,
Uttar Pradesh
201301
7838700506
Focus Areas
Service Focus
25%
15%
15%
15%
10%
10%
10%
Mobile App Development
E-commerce Development
Digital Marketing
IoT Development
Web Development
Techpapa Executive Interview
Kamalapati Upadhyay
Founder & CEO
Visit Profile
Please introduce your company and give a brief about your role within the organization.
We are a digital branding agency, working to not just become a part of the industrial sphere but to create a unique identity through our values, ethics, and brand proposition. We have started this company for those who are established and middle-level and start-up; we want to serve specifically those business and brand segment.
What is the story behind starting this company?
As I have mentioned above, the idea to invent and take the step to create the business borne out of our willingness to stand apart and combine our knowledge with a value proposition. The people behind launching had a clear view and a vision to be the brand image carriers. As most of the businesses in this industry are about catering to all, we were looking to master the craft to a certain few which would enable us to give the results that one is looking for. And this paved the way to start the company to be a specified service provider that is different from others.
What are your company's business model–in house team or third party vendors/ outsourcing?
Primarily, we handle everything in-house. However, we do not limit ourselves to one model and for specific requirements or processes we also outsource to our network of experts (videos creation, etc.)
How does your company differentiate itself from the competition?
While we have years of experience and expertise in this industry, we do not go through the base process in serving our clients. We are always learning, exploring, and looking to create benchmarks that provide a fitting model to this ever-evolving and dynamic online field. We are not just about providing the service, but also give value to our clients. We seek satisfaction ratio as our model of success than basing it on revenue.
What industries do you generally cater to? Are your customers repetitive? If yes, what ratio of clients has been repetitive to you?
We have served different industries and have skill, knowledge, and a custom-tailored approach for each one of them. However, as we want to bring out the best in what we do, we focus on 7-8 industries, specifically beauty, cosmetics, and a few more.

Yes, our customers are repetitive, and almost all of our clients have been repetitive. In fact, based on the success they have got, they have referenced us to many others in their business network.
Please share some of the services that you offer for which clients approach you the most for?
These include:
SEO
SEM
Magento eCommerce development
WordPress website development
While there are other services too we cater, but the above ones are which we are approached for most by clients.
What is your customer satisfaction rate according to you? What steps do you take to cater to your customer's needs and requirements?
Theoretically, we can vouch for providing a 100% customer satisfaction rate.
In order to cater to our customer's needs and requirements fully and successfully, we have adopted a model wherein there is no salesperson. But the tech person deals with the client who is going to handle the project. This results in clear and transparent communication along with ensuring both parties are on the same page and the work process goes on seamlessly and timely.
What kind of support system do you offer to your clients for catering to their queries and issues?
We provide full convenience to our clients when it comes to the support system. They can address their issues, raise queries through any of the different mediums - Mail, chat, and call (voice & video).
What kind of payment structure do you follow to bill your clients? Is it Pay per Feature, Fixed Cost, Pay per Milestone (could be in phases, months, versions etc.)
We have adopted different types of payment structures inclusive of the mentioned ones. This helps us cater to the preference and requirements of different clients as per their project needs.
Do you take in projects which meet your basic budget requirement? If yes, what is the minimum requirement? If no, on what minimum budget you have worked for?
Yes, we do take in such projects. Usually, we go for $400 level for SEO and $500 for website development & $2000 for eCommerce development per month basis.
What is the price range (min and max) of the projects that you catered to in 2020?
It is as such:
400$ to 2000$ for SEO
500$ to 30000$ for website development
700$ to 50000$ media management
Where do you see your company in the next 10 years?
We want to see us grow step-by-step and become a well-established, flag bearer in what we are doing. We want to create a value-driven business model that is developed and grown on the basis of learning, morals, ethics, and value to the clients as well as to our employees.
Techpapa Reviews
All Services
E-commerce Development
Relevance
Most Recent
Rating: high to low
Rating: low to high
Write a Review
Omar Chowdhary
, Executive Director at Sound International Pace
Posted on Apr 25, 2019
Working with Kamal and his team has been amazing
What was the project name that you have worked with Techpapa?
videos
Tanul Jain
, Managing Partner at Caratpearl
Posted on Apr 26, 2019
I highly recommend TechPapa for digital marketing and e-commerce services
What was the project name that you have worked with Techpapa?
e-commerce development