TechUptodate is a graphics design and WordPress website development company in Australia. They have completed over 1000+ graphics designs and worked with many companies for WordPress development. Professional graphics designers and WordPress developers provide excellent service to more than 500+ Businesses with their technical expertise and creative skills.
Australia
PO Box 71
,
Launceston
,
Tasmania
7250
Focus Areas
Service Focus
Web Development
Web Designing (UI/UX)
TechUptodate Clients & Portfolios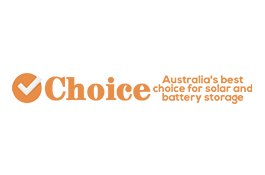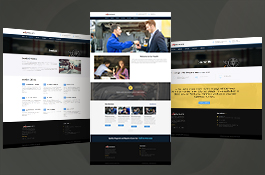 TechUptodate Reviews
All Services
Web Development
Relevance
Most Recent
Rating: high to low
Rating: low to high
Write a Review
Very professional - Great work
Review Summary
TG was very easy to deal with, created a great logo and worked very well with our specifications and quickly responded to suggestions from us. A job well done, easy to work with, would certainly recommend.
What is it about the company that you appreciate the most?
Easy to work with, quick responder
Exceptional Experience with TechUptodate, we are beyond thrilled.
Review Summary
Would highly recommend TechUptodate! Their level of service is nothing short of remarkable. The team's communication was not only great but also prompt, ensuring that every query and concern were addressed in a timely manner. As someone who was new to certain elements of the project, they went above and beyond to assist me and all the involved parties in navigating these aspects seamlessly.
What was the project name that you have worked with TechUptodate?
Beyond Thrilled
What is it about the company that you appreciate the most?
Ability to explain things in terms I would understand. Their expertise and knowledge shine through in every interaction and decision, instilling confidence in their clients.
What was it about the company that you didn't like which they should do better?
None, my experience with TechUptodate was overwhelmingly positive.
Highly Recommend
Review Summary
TG created a website for my dog walking business. He was very professional, easy to communicate with and was very helpful with his ideas. Most importantly, he delivered a beautiful site for my business. He was quick and followed my brief efficiently. Thank you TG.
Great business card and flyer design
Review Summary
This is the second time we have come back and we will definitely be back in the future! Great service, great turnaround time and awesome design with very minimal input from us which worked really well for us. Very pleased with TG's work and highly recommend him!
What is it about the company that you appreciate the most?
Quick turnaround and great design work
Sandrine Leven
, Co-Founder at Zubias Threading
Posted on Oct 09, 2019
Excellent
Review Summary
Highly recommend TechUptodate, my overall experience using their services is excellent.
What is it about the company that you appreciate the most?
very prompt and professional
What was it about the company that you didn't like which they should do better?
keep up the good work!
Ethics & skills
Review Summary
My company is enriched ! It's client base and online presence has evolved since connecting with TG. From website functionality and design right through to clever ads and lead generation on Facebook/ instagram. I am many projects in with TechUptodate and highly recommend their services.

Jacqueline Cassar
, Managing Director at The Wait Space
Posted on Aug 20, 2019
5 STARS for TechUptodate
Review Summary
TG is our go to for anything tech related. He is professional, turn around times are fantastic and his expertise and knowledge are outstanding. Most recently TG has helped our business by aiding in a rebrand. From designing a stand out new logo to designing and creating a website for us. The website is not only visually appealing it is easy to navigate and flows so well. We are thrilled with our new website, as are our customers. We are so glad to have found TG to support all the tech aspects of our business.
What is it about the company that you appreciate the most?
Reliability, Knowledge, Talent
Website development
Review Summary
Highly recommend! TG is efficient, and reliable. He has great vision, creativity, and skill.
Sharleen Irvine
, Director at EmergeAbility
Posted on Dec 04, 2018
Logo, Flyer, Website
Review Summary
I initially asked TechUptodate to make me a logo, and was happy with the multiple revisions. Then we went onto the website and other hardcopy branding material such as flyers. I am not tech-minded so TechUptodate was very patient and delivered an excellent product. Additionally, I know I can call on TechUptodate for extra tasks or quirky questions at any time.
What is it about the company that you appreciate the most?
Timeliness, patience and expertise
Jonathan Watson
, Director at Mason Mercer Australia
Posted on Nov 13, 2018
Excellent, efficient & accurate
Review Summary
What started as a small job that I engaged TechUptodate for turned into a significant update of our website. The services has been impeccable, with all updates changes done with no fuss.
What is it about the company that you appreciate the most?
Speed of response. Timeliness
Karl Woisetschlager
, - at -
Posted on Nov 05, 2018
Quality work.
Review Summary
Prompt response, listens to input and works with it, sincerely cares about customer and quality work.
Sam Johnson
, Chief Executive Officer at Southern Cross Group Services
Posted on Sep 27, 2018
Superb service.
Review Summary
TG was excellent. Very easy to communicate with, had a great work ethic and delivered on everything we wanted from him. Top guy; highly recommended!
Jim Bahr
, SME Improver: systems, scaling, sales & marketing at Ecovantage
Posted on Sep 19, 2018
TG saved my sites
Review Summary
My old site Dev went off the rails at a crucial time; TG jumped in and saved my sites quickly and effectively. We now use TG for all our website work & graphics!
Marleen Galligan
, Product and Support Consultant (with a Marketing twist) at Care Advantage AU
Posted on Aug 17, 2018
Fast, reliable and excellent work
Review Summary
Recommend them for sure. Easy to communicate with, fast and reliable with great customer support!
What is it about the company that you appreciate the most?
Excellent execution of brief
Chris Hanrahan
, Head performance Coach at Performance by 3
Posted on Aug 13, 2018
The team at TechUptodate
Review Summary
These guys are brilliant. Highly professional and reliable. They have provided me with terrific support on an ongoing basis with web design, SEO and better content integration. I would highly recommend.