Growth hacking is generally a small data-driven and technical group tasked with figuring out how to scale the business.
The primary goal is to increase company sales, boost ROI and improving ROAS through smart thinking and data analysis.
We start from the idea, create prototypes and design, code and polish it to the final product which can be a website or E-commerce. Then through technical marketing, we deliver it to a brand's potential customers through social media, advertising, email, chatbots, and a lot more. And finally, we grab all the statistics and work with it to provide a delightful result.
You can find portfolio on the main page, relevant service pages + dribbble.com/hellotegra and uplabs.com/hellotegra
We put out tons of content on our social media @hellotegra at Facebook, Twitter, Medium, Telegram, Linkedin, Instagram
United States
811 W 7th St
,
Los Angeles
,
California
90017
+1 888 598 0440
Focus Areas
Service Focus
Web Development
Web Designing (UI/UX)
E-commerce Development
Digital Marketing
Advertising
Tegra Clients & Portfolios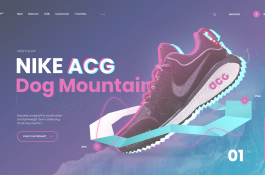 Tegra Reviews
Relevance
Most Recent
Rating: high to low
Rating: low to high
Write a Review
Paul Sieradzki
, CEO & Head of Product at R3 Printing, Inc.
Posted on Mar 27, 2020
Tech Startup + Tegra Digital Marketing
Review Summary
Working with Ruslan and his team at Tegra is like a breath of fresh air. Ruslan *really* knows what he's doing, he understands what you need, and he'll get you to where you need to be. I'm a startup founder, so I have pretty limited constraints on how much time and money I can spend on digital marketing, and Ruslan really "gets it" and optimized for it. We only did what would net us the biggest ROI and nothing unnecessary or out-of-budget. I've never worked so easily with a service provider and felt like my company's money was actually growing in value when using an agency's services, but Ruslan and Tegra managed to do that.

Hire them. You won't regret it.
Company Response
Tegra
Hey Paul, we were thrilled to help your company to raise over $1mil in funding! Honestly, it was your and Petra's (CMO at R3 Printing) "fault" that we achieved so high ROI from the crowdfunding campaign for R3 Printing 🙂 You're the true professionals at what you're doing. Thank you and good luck with changing the world guys!
Posted on Mar 27, 2020
Moshe Vhanunu
, Head Of Partnerships at SpringHire
Posted on Feb 18, 2020
Working w Tegra completely changed our business
Review Summary
Tegra is such a unique company comprised of world class creatives and some of the best people we've ever met. Not just another "order taking" agency, they have a sincere desire to help in any and every way they can. You can see this in the quality of work and feel it in the quality of communication. You dream about working with a team like Tegra. One that gets to the heart of the businesses we're working with, dives in head first into the challenges they face and has a vision for how to reach lofty goals. Their capabilities are only matched by their speed; delivering smart, efficient and effective solutions. Mutual values were the catalyst to form a partnership between our companies and are the reason that partnership continues to flourish. We honestly can't say enough good things about Tegra. The bottom line is they helped grow our business in ways we couldn't imagine. We <3 Tegra
What is it about the company that you appreciate the most?
Management / Leadership
Company Response
Tegra
Moshe, I can say for sure that you are one of the best clients we worked with. Being an experienced marketer yourself, you also have a great understanding of your business. Killer combination which made working with you extremely productive for both parties. Thanks, Moshe, we enjoyed working with you on growth projects.
Posted on Feb 18, 2020
Zack Hurley
, CEO & Co-Founder at Indie Source
Posted on Feb 14, 2020
Great Team!
Review Summary
Tegra is an incredible group that supports its clients no matter what. They put in the work, show up, and are always in communication. We're excited to see where this partnerhip takes us.
Company Response
Tegra
Zack, you are a great client to work with. You have a great eye for professionals and willing to pay more for experience (and value it). All the tasks we got from you are clear and communication is straight to the point too. It's a pleasure to work with you. Thanks a lot!
Posted on Feb 14, 2020