Nexovah Technology
We Are Expert Web Developers & Consultants
Visit website
✪ Here at NEXOVAH TECHNOLOGY, we are experts at translating IDEAS, VISIONS & even DREAMS into WEBSITES, MOBILE & CLOUD APPLICATIONS while always keeping compatibility at the forefront of our minds.
We have a team of EXPERT DEVELOPERS & CONSULTANTS who between them, have multiple years' worth of experience enabling them to deliver the HIGHEST QUALITY end products to CLIENTS/EMPLOYERS.
Our SERVICES ENCOMPRESS, among others, UI & UX DESIGN, WORDPRESS, CUSTOM FRAMEWORK BASED WEB DEVELOPMENT, BRANDING, MOBILE APP DEVELOPMENT for different operating systems & providing DEDICATED ECOMMERCE SOLUTIONS.
DELIVARED 1000+ PROJECTS. We take pride in saying that we have reached this number and still counting since we would like to enhance our portfolio with more successful projects. We have been successful with projects delivered to clients across the world. And we are keen to take on new challenges and keep expanding our skills, knowledge, and expertise.
✪ TECHNOLOGIES we WORK & INTEGRATE:
CRM:
# Zoho # SalesForce # HubsSpot # Pipedrive
Mailing/Marketing Automation:
# Mailchimp # Mailgun # hubspot # Sendgrid # Mailjet # Zoho
Accounting:
# Xero # Quickbook # Wave
Analytics:
# Google Analytics # Hotjar # Adobe # Microsoft # Facebook
Payment Solution:
# PayPal # Stripe # WorldPay # 2Payment # CCAvenue # Razorpay # PayU # Mada # TAP # ZipPay # Amazon # GooglePay
Map/GPS:
# Google Map # Google Place # Mapbox
Chat & Ticket Support:
# Intercom # Zendesk # Freshchat # Drift # Zoho # DeskPro #FreshWorks
Social Network:
# Facebook # twitter # Instagram # Google # Linkedin # YouTube #GitHub
Call, Chat, Notification & Video:
# Twilio # WebRTC # Firebase # Pubnub # Onesignal
Parcel Delivery:
#FedEx # DHL # RoyalMail
POS:
# Vend # Loyverse
Project Management:
# Asana # Jira # Trello # Zoho
Education:
# Clever #NexovahFrameowk (Custom Application Developed)
Ecommerce:
# Shopify # Magento # Ebay # Amazon # BigCommerce #WooCommerce (By WordPress)
Server Providers:
# AWS # Godaddy # Hostgador # Bluehost # Digital Ocean # SiteGround

✪ 10+ Years Of Industry Experience / ✪ Fastest Response Time (Our Team's avg. response time 2-3 mins) / ✪ 30 Days FREE Support after Delivery of the Project / ✪ 100% Competitor Analysis & Winning Strategy Suggestion / ✪ UI / UX Consultation & Strategy / ✪ Technical Document Creation Before Project / ✪ Premium Quality Support / ✪ Best Affordable Price

✪ Nexovah Technology Pvt. Ltd. // Formerly // Techizer Infoweb Pvt. Ltd.
Certifications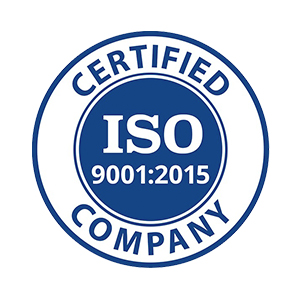 India
Unit 527, PS Abacus, NH12, Action Area IIE, Newtown
,
Kolkata
,
West Bengal
700156
+918777820047
Focus Areas
Service Focus
20%
20%
15%
15%
10%
10%
10%
Web Designing (UI/UX)
E-commerce Development
Web Development
App Designing (UI/UX)
Mobile App Development
Nexovah Technology Reviews
All Services
App Designing (UI/UX)
Software Development
Mobile App Development
Digital Marketing
Relevance
Most Recent
Rating: high to low
Rating: low to high
Write a Review
Giuseppe Riolo
, Senior consultant at Innovactive Engineering Srl
Posted on Sep 23, 2019
Excellent work
Review Summary
Perfect work and really good experience with team both in explanation and corrections
Adam Burling
, General Manager at Safe Central
Posted on Sep 06, 2019
Excellent service with high quality work!
Review Summary
I have had new websites, new mobile apps and a LOT of maintenance and upgrades to existing websites by the Techizer team and will definitely continue to work with them. Outstanding work and very easy to deal with!
What is it about the company that you appreciate the most?
Communication is great, Attention to details and knowledge of technical aspects is great!
Tommaso Guidi
, Direttore vendite at GIROLAMI
Posted on Aug 29, 2019
Very expert and very quick
Review Summary
Very expert and very quick. Our company worked with them for many project and we always have felt a good relationship, quick answers and great knowledge. We'll continue for any IT future needs we may have.
Sol Freeman
, Bass Player, Graphic Design at Jabba Entertainment Director
Posted on Aug 29, 2019
Teqizer Great Booking System Design
Review Summary
We wanted to develop an online entertainment booking system that would replace our excel spreadsheet based system. It would encompass a CRM, Booking Agreements, Invoicing, Payments, reporting and artist calendars. Teqizer delivered my vision on time and on budget. Good communication via Skype. Bugs were fixed in good time. I can highly recommend .
What is it about the company that you appreciate the most?
Their skill and know-how to design my booking system and solve any problems. Well priced too.
What was it about the company that you didn't like which they should do better?
Communication a little bit. English could improve slightly.
John O'Neill
, CEO at Contacts Plus Ltd
Posted on Aug 29, 2019
New start up website
Review Summary
We completed our alpha version and all went well and on budget. We are now doing our beta version with more add ons. Easy to work with.
I would recommend.
What is it about the company that you appreciate the most?
Easy to work with. Time difference allows me to do feedback and changes before work day begins.
What was it about the company that you didn't like which they should do better?
All good keep up the good work.