Thames Infotech is a premium design agency that focuses on quality, innovation, & speed. We utilized technology to bring results to grow our client's businesses. We pride ourselves on great work ethic, integrity, and end-results. Throughout the years Thames Infotech has been able to create stunning, award-winning designs in multiple verticals while allowing our clients to obtain an overall better web presence.
Certifications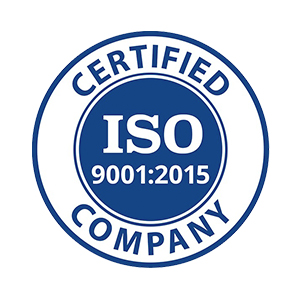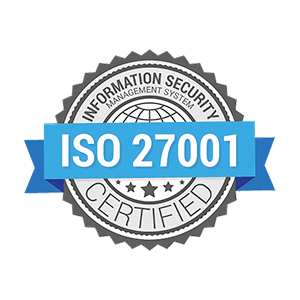 United Kingdom
Paragon House, Seymour Grove, Stretford
,
Salford
,
Manchester
M16 0FJ, U
+447563204304
India
Advent Colony , Bonpora Nowgam
,
Srinagar
,
Jammu and Kashmir
190001
+919796616161
United States
71 Pilgrim Avenue Chevy Chase
,
Bethesda
,
Maryland
MD 20815
+12404067983
Focus Areas
Service Focus
25%
25%
25%
10%
5%
4%
3%
2%
1%
Web Development
Web Designing (UI/UX)
E-commerce Development
Maintenance & Support
Mobile App Development
Client Focus
Small Business
Medium Business
Large Business
Thames Infotech Executive Interview
Sheikh Asif
Founder & CEO
Visit Profile
Please introduce your company and give a brief about your role within the organization.
My name is Sheikh Asif an Entrepreneur from Kashmir and CEO & Founder of Thames Infotech a Manchester-based web design and web development agency, providing fresh, creative digital services to businesses who want to grow online.

Focusing on results, we use our technical skills and industry insight to help you meet your digital goals. Whether that's lowering your bounce rate with interactive web design or bringing brand new traffic and income streams to your website.
What is the story behind starting this company?
To help customers make their businesses online and to guide them through the whole process was the main motto.
What are your company's business model–in house team or third party vendors/ outsourcing?
We don't have much outsourcing. We usually have a model in-house team of 32 members who work as a family altogether. We do outsourcing only when we have a workload and hire some more freelancers.
How does your company differentiate itself from the competition?
That is the only thing our company mostly focuses on. We have our own team so there are lesser chances of dis credibility. We provide 24/7/365 service. Moreover, customer satisfaction remains our main priority. We offer a friendly environment to our clients. There is huge transparency with our clients and it takes a maximum of 15 days to deliver a project.
What industries do you generally cater to? Are your customers repetitive? If yes, what ratio of clients has been repetitive to you?
We target small and medium industries mostly. Our customers are repetitive as we do business in almost every industry whether it would be a restaurant, hotel, consultancy, schools, or any service provider or have to make an eCommerce site.
Please share some of the services that you offer for which clients approach you the most for?
We are specialized in web designing, web application development, digital marketing, eCommerce application development, multimedia solutions, content writing, graphic designing, personal branding, PR, and much more.
What is your customer satisfaction rate according to you? What steps do you take to cater to your customer's needs and requirements?
When it comes to customer satisfaction we rate ourselves 5 out of 5, which is same for the google too. Our company mostly focuses on customer satisfaction. We provide 24/7 service and a friendly environment to our clients.
What kind of support system do you offer to your clients for catering to their queries and issues?
Our clients can reach us through different social media platforms like WhatsApp, Instagram, Skype, LinkedIn or can simply mail us or use a direct voice call. We remain always available to provide services to our clients.
What kind of payment structure do you follow to bill your clients? Is it Pay per Feature, Fixed Cost, Pay per Milestone (could be in phases, months, versions etc.)
We always follow a fixed cost. We ask for requirements and then bill our clients.
Do you take in projects which meet your basic budget requirement? If yes, what is the minimum requirement? If no, on what minimum budget you have worked for?
Absolutely not, we do not take in projects which meet our basic budget requirements. We have so far worked for a minimum of 200 GBP and a maximum of 50000 GBP or more...
What is the price range (min and max) of the projects that you catered to in 2020?
We had a price range of a minimum of 500 pounds and a maximum of 9500 pounds for the year 2020.
Where do you see your company in the next 10 years?
We will extend our offices to other countries like Australia, New Zealand, Dubai, Qatar, Saudi, etc. We will provide employment to more people and meanwhile improve our working skills.
Thames Infotech Clients & Portfolios
Thames Infotech Reviews
All Services
Web Development
Web Designing (UI/UX)
Mobile App Development
Relevance
Most Recent
Rating: high to low
Rating: low to high
Write a Review
Firoz Pathan
, Founder at Canberra Web Agency
Posted on May 13, 2019
Excellent, working with Thames Infotech
Review Summary
Excellent, working with Thames Infotech was great. Thanks to their knowledge and determination our website looks great and functions really good. I am recommend anyone that is looking for a custom website to give them a call and speak to Sheikh Asif, he will guide you to the right direction.
What is it about the company that you appreciate the most?
Service
What was it about the company that you didn't like which they should do better?
Nothing
Qaadiir Mohd
, Founder and creative head at Edverts
Posted on Feb 05, 2019
Good experience
Review Summary
It was ease working with Thames, they guided us according to our plans and budget. The best thing was personal interest shown to us in project
Company Response
Thames Infotech
Thanks for your valuable review
Posted on Feb 05, 2019
Web development
Review Summary
The best compant to offer best UI/UX experience for website development that too with Reasonable fee. The experts are well professional. They also deal out with the Search engine optimization to rank clients website or web app.
Company Response
Thames Infotech
Thank You for Your review.
Posted on Jan 30, 2019
Wajid Lone
, Rafeeq at Islami Jamiat e Talaba J&K
Posted on Jan 29, 2019
Unexpected And Excellent Service
Review Summary
In this ever changing world of technology, Thames InfoTech has provided quality and timely service to Me. Thames Info Tech has not only provided great service but provided consultation on best practices for company.
Company Response
Thames Infotech
Thank You Wajid
Posted on Jan 29, 2019
Suraj Singh
, Core Committee Member at UPES IEEE STUDENT BRANCH
Posted on Jan 29, 2019
A visionary firm delivering excellent services
Review Summary
I had an incredible experience with this firm and the kind of service I got was also fantastic and I hope to come again to them and be a loyal customer.
What is it about the company that you appreciate the most?
The customer service and the feedback time to the queries.
What was it about the company that you didn't like which they should do better?
They can try to improve on fastening the proceedings
Company Response
Thames Infotech
Thank you Suraj For Your Valuable Review.
Posted on Jan 29, 2019