We connect people and companies who shape the world through software. NorthAm + Latam. Brains + Hearts.
Ubiminds expands software teams. We reel in top design, product, and engineering experts from Latin America and place them in American and Canadian teams. Just like full-time employees, but zero risk.
WE LAND IMPOSSIBLE HIRES
Ubiminds custom-curates talent in Latin America for product, data, and software development teams.
We do employment, payroll and, admin operations
We offer performance management and career development
We handle onboarding and terminations
WE MAKE IT SIMPLE + SECURE
Ubiminds becomes liable instead of you, drastically reducing risk. We take care of:
Data privacy + property rights + regulations
Labor laws, practices, and tax benefits
References and background checks
WE REDUCE OPPORTUNITY COST
You stay 100% focused on product development. We care for well-being, ramp-up, compliance, financials, logistics, and more. No need for extra time and effort from your in-house team.
We help you invest your money wisely. Ubiminds drives negotiations and shares insiders knowledge on local talent pool, entities, and market price. We also provide equipment and office space, free.
In other words, Ubiminds does bureaucracy, compliance, logistics, and all other tedious jobs instead of you. We grow as we ride and don't stop improving until you are 100% impressed.
Certifications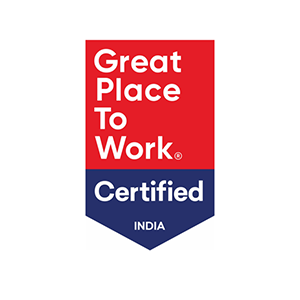 Brazil
Rodovia SC 401, nº 4150
,
Florianopolis
,
Santa Catarina
88032-000
United States
16192 Coastal Highway
,
Lewes
,
Delaware
16192
Focus Areas
Service Focus
20%
20%
20%
10%
10%
10%
10%
Mobile App Development
Software Development
BPO Services
Cloud Computing Services
IoT Development
Client Focus
Medium Business
Small Business
Large Business
Ubiminds Executive Interview
Visit Profile
Kindly share your feedback on how GoodFirms has been doing so far in increasing your visibility among potential clients.
Having an independent third party capturing a candid review from our customers is a great way for us and other businesses to evaluate our services. This visibility is crucial because it helps align expectations between what companies are looking for, and what Ubiminds has to offer. This is business matchmaking at its best.
Please introduce your company and give a brief about your role within the organization.
Ubiminds empowers North American tech companies to build and scale high-performance distributed teams with talented professionals nearshore, without the need of setting up an entity in Brazil. We curate talent for product, design, and software engineering roles.

As CEO, I work towards keeping our #OneTeam spirit strong and ensuring that everyone across Ubiminds stays true to our People-First, Make-it-happen culture. My current mission is to guide my team in scaling our service offering while keeping our white-glove approach to customer and talent success management.
What is the story behind starting this company?
As a former CTO myself, I used to struggle to find senior profiles for software development roles. My goal when I founded the company was to spare others the hassle but also foster win-win relationships. I'm proud to say Ubiminds helps businesses find the right people to build better products, but also provides engineers with international career growth opportunities in top tech companies.
What are your company's business model – in-house team or third-party vendors/ outsourcing?
We hire new Ubiminders specifically for each new customer we partner up with. Our services are tailored, and we put emphasis on cultural add (not just hard skills) to ensure high performance and engagement.

Once onboarded, Ubiminders are assigned to our business partner's product and engineering teams and act similarly to full-time employees, answering directly to them. This means they take on the same responsibility and merit in developing competitive products users love. They also take part in the same ceremonies and access the same tools to carry out their day-to-day activities.
How does your company differentiate itself from the competition?
First, because our Talent Acquisition and People teams work symbiotically with managers to make hiring processes and decisions seamless. We deliver value by operating as #OneTeam, building a collaborative process with full visibility, and sharing continuous improvement efforts. Second, our white-glove Backoffice structure takes care of compliance, furthering education, team building, and logistics. Ubiminds is THE turnkey solution for those that want to scale distributed teams to LatAm.
What industries do you generally cater to? Are your customers repetitive? If yes, what ratio of clients has been repetitive to you?
We cater to many companies in the tech spectrum - with highlights going to FinTech, EdTech, and Marketing tech - but the industry isn't a limitation. We mainly work with product-based companies, not on short-term projects. The defining factors are whether these businesses are people-oriented, have a high bar for performance, and want to transform their industry.
Please share some of the services that you offer for which clients approach you the most for?
We offer Staff Augmentation and Employer-of-Record Services (EOR). Most companies approach us when they are looking to expand their talent pool to Brazil but don't want to have to deal with the complexity and limitations of hiring in a foreign country. In other words, taking care of everything is usually complex, time-consuming, and costly.

Not only are we able to comply with local regulations, tax, and employment requirements, but we also expand the client's HR with our talent acquisition and retention expertise. We have a large pre-vetted pool of world-class professionals and continue to actively invest in and deliver value to the tech community. This allows us to keep our engineers engaged (boosting retention), as well as attract new members to our teams.
What is your customer satisfaction rate according to you? What steps do you take to cater to your customer's needs and requirements?
A lot of our business generation is referral-based, and this is a good thermometer of how satisfied our clients are. There are many initiatives I could mention, but the core thing is that all our teams are focused on people: how do we deliver the most value to hiring managers, candidates, and Ubiminders themselves.

Some examples of the way we do business:
a. Our business gen process is high-touch and consultative; we don't bring in new customers unless we're positively sure we are the best option for their business and will deliver value to them.
b. Before we start searches, we dive into our customer's business and product goals and challenges, Software Development Cycle (SDLC), and Product and Engineering org chart, as well as become acquainted with their specific hiring practices. We then emulate as much as possible.
c. We have tech recruitment expert talent doing sourcing, interviewing, and vetting. This allows us to be consistent and strategic towards candidate and hiring manager experience. Ubiminds keeps the bar high and is focused on saving everyone time.
d. In parallel, we have frequent reporting and sync with hiring managers to enable continuous improvement along the way, making our process more tailored and efficient.
What kind of support system do you offer to your clients for catering to their queries and issues?
There are no limitations or added costs for support from our Account Success Managers. There is direct access to our team - we share Slack channels and calendars, for example -, and our ongoing engagement means we work together with managers and HR and Vendor Management departments at our clients to ensure that our win-win-win approach to business is continuous and consistent. We really do act as #OneTeam, with disclosure and full collaboration.
What kind of payment structure do you follow to bill your clients? Is it Pay per Feature, Fixed Cost, Pay per Milestone (could be in phases, months, versions etc.)
There is zero cost for sourcing and recruitment services. Ubiminds is success-based and rates only apply once the position has been filled. We agree on an all-encompassing annual fee per engineer, which covers compensation, benefits, equipment, and operational costs for the employer-of-record services. Customers are then invoiced in monthly installments. Additionally, some clients like to provide performance-based bonuses ever so often. We pass this directly on to our Ubiminders, with no commissions to Ubiminds.
Do you take in projects which meet your basic budget requirement? If yes, what is the minimum requirement? If no, on what minimum budget you have worked for?
We specialize in long-term engagements, yet our model is quite flexible. The annual rates for mid-to-senior engineers begin at USD 90k.
What is the price range (min and max) of the projects that you catered to in 2020?
Since our pricing is negotiated based on each individual Statement of Work (SOW), those rates depend on requirements and experience for each engineer/position. Some clients have a single assigned engineer, and others have had several Ubiminders spread across their teams.
Where do you see your company in the next 10 years?
Ubiminds is working to become THE reference in scaling high-performance distributed teams, and the #1 place for LatAm tech talent to work with North-American software companies. We are definitely expanding our market share across the Western Hemisphere and will continue to tailor our services to empower people towards building products that change the world.
Ubiminds Clients & Portfolios
Key Clients
FranklinCovey
Giphy
KBRA
Lacework
LawnStarter
Littera
MooveGuru
Nerdwallet
NeoGov
Nimbus
OLO
Paper
PowerSchool
The Change Companies
TimeHop
TYB
Ubiminds Reviews
All Services
Mobile App Development
Software Development
DevOps
Relevance
Most Recent
Rating: high to low
Rating: low to high
Write a Review
Amazing Team!
Review Summary
Ubiminds helped us to recruit talented individuals for a data analyst position. They made the hiring process a lot easier and faster by sourcing candidates, pre-screening, and scheduling interviews. They were very quick in terms of searching and sourcing candidates that fit the description we provided. The team is very professional, friendly, and supportive, and always willing to go the extra mile to get the best candidate for the job. Thank you Ubiminds!
What is it about the company that you appreciate the most?
They have a very professional team of recruiters that understands the industry and the technical requirements.
What was it about the company that you didn't like which they should do better?
I'm satisfied with their service.
Found a good team through Ubiminds
Review Summary
Last year, we found a good developer through Ubiminds. The new team member is an experienced developer, he quickly got himself familiar with our system and started contribution shortly after he was hired. We are satisfied with Ubiminds' service and would definitely consider them if we have new openings.
What is it about the company that you appreciate the most?
The quality of the candidates that they provide.
Head of Software Engineering
Review Summary
My experience with Ubiminds has been great.

They have been innovating the third-party hiring industry with their #oneteam approach - their engineers are engaged, collaborate well, and are willing to learn and share knowledge with our team.

I've been scaling my engineering teams for the past couple of years without compromising quality - to give you an idea, 25% of my engineering team are Ubiminders.

Also, Ubiminds adds tremendous value to my organization by handling all the hiring, logistics, HR, retention activities, legal, and more while finding amazing South American talent. Timezone is a life-changing, which increases team collaboration.

In summary, I strongly recommend you check them out.