UkrInSofT
Web & Mobile / Cyber Security IT Solutions
Visit website
UkrInSofT's technology stack incorporates everything needed for the successful development of your product! The diversity of programming languages, frameworks, libraries, etc. will give you an unconstrained choice while thinking about what set of technologies to pick.
Certifications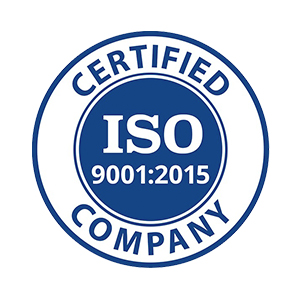 Ukraine
4 Volodymyra Velykoho Street
,
Lviv
,
Lviv
79000
+380 67 929 30 67
Bulgaria
Smarch 26
,
Sofia
,
Sofija Grad
1680
+17733125076
Focus Areas
Service Focus
Mobile App Development
Web Development
Software Development
Web Designing (UI/UX)
E-commerce Development
Client Focus
Small Business
Medium Business
UkrInSofT Clients & Portfolios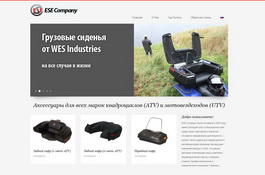 UkrInSofT Reviews
All Services
Web Development
Software Development
Mobile App Development
Relevance
Most Recent
Rating: high to low
Rating: low to high
Write a Review
Ivan Trajchev
, CEO at Crystal Secret
Posted on Oct 07, 2019
Crystal Secret Web App
Review Summary
We are very satisfied with the project in total. It was scheduled and launched on time and the communication is excellent with the whole team, especially with the CEO, Juriy. I like the fact that they understand our needs and completed all the required task succesfully.
Yuval Malachi
, Founder & CEO at Stealth Startup at Stealth Startup
Posted on Dec 05, 2018
Great Dev Team
Review Summary
UkrInSofT Dev and management team is very professional .
They work according to the highest standards and always meets the project milestones and timeline .
and above all they are great guys .
I highly suggest working with them in a long and short time periods projects .

Yuval .
Founder at Stealth Startup company
Marcus A
, Co-Founder at Classified Canada
Posted on Nov 28, 2018
Hiring Ukrinsoft
Review Summary
After doing extensive research to find a good company, I found Ukrinsoft. I reviewed their portfolio and decided to contact them to discuss my project.

Our first initial meeting went well, the owner had the project manager and the developers answer all my questions. They pointed the challenges we may encounter and what is the long-term vision for the project. You could tell they were very eager to understand the project and try their best to produce a good quality website.

After our meeting, I decided to hire them and asked them for an estimate. They provided me with an estimate, we signed a contract and they started to develop my project.

One of the reasons I decided to hire them was the rate (very reasonable), where I am from you cannot find developers for such a good rate. They would be a good outsource partner. The second reason was the impression the owner made on me. Yuriy is very honest. He will tell the truth and not mislead you in any way. Many companies will make you lots of promises but not deliver. With him, what he promises you is what you will get.

So far the quality of my project is really good. It still requires more work but my project is complex and not easy to develop. I am really happy with the quality so far and I will be using them for a long time.
Brannon Shadrick
, Meaningful Use Expert at Quorum Health
Posted on Aug 21, 2018
A fantastic choice for my company
Review Summary
UkrInSofT was one of 10 potential partners we discovered while scouring the web for app developers. We would initially administer a relatively simple programming test to get a sense of how well the project was understood and how quickly the company could produce deliverables. Whereas most of the the other companies either didn't want to conduct the programming test or produced sub-par results, UkrInSofT very quickly provided an accurate programming response. They were also the only company to point out a mathematical flaw we had put in our test. After meeting with their owner and rest of the team, it was clear that our search was complete. They weren't the lowest bidder, but we were very confident that they could handle the job.

Despite being located in a completely different time zone, UkrInSofT went beyond our expectations to accommodate our schedules. We held weekly Skype meetings and scheduled phone calls when necessary. Project files were distributed via email. In addition to working diligently to meet the hard deadlines, they saved valuable time by informing us when our vision was impractical or prone to issues. Without their guidance, the billing program would have been a failure.

Their partnership with us was truly unique as we had never had a company that we looked at as part of the company versus an external resource.

UkrInSofT will be the company that gets first choice on all future web and app developments for our business.
Highly recommended company
Review Summary
Old and new platform for service providers bidding on a events which users are creating. This is a listing platform with its own unique concept where SPs are bying contact data of a interested event. Integrations with EBICS (swiss banking) + Paypal + Sofort. USage of various APIs and SMS gateways. Works done from fixing and support of old platform up to complete development from scratch of a new platform with marketing support.
What is it about the company that you appreciate the most?
They are passionate and fully dedicated to a project. They consistently bring new ideas and improvements and act like a owners of a project - like its their child. They are really a IT solutions provider, not a some resource for developing!
What was it about the company that you didn't like which they should do better?
Would be great if they could have Project Managers with German language knowledge. This will speed up and ease more for me a communication!
Roman Peleshchyshyn
, IT Specialist at NEAT MEDIA
Posted on Jun 12, 2018
Smooth outsourcing from start to finish
Review Summary
Our company, Neat Media, is providing IT consulting services in Chicago. One of our clients decided that he is in need of custom solution for his stuffing company. Being too busy with the main project we decided to outsource it and UkrInSofT was recommended to me by my friend from collage years.
From the very beginning they impressed me with their professional approach in Project Management, communication, experience in C#/.Net, server deployment and setup. The price was great for the amount and quality of work done.
I will definitely work with them in the future.
What is it about the company that you appreciate the most?
Friend
Company Response
UkrInSofT
Dear Roman, Thanks a lot for your kind feedback about us. We're happy that we could help you. Also, we appreciate your attitude. With a huge pleasure we glad to work with you in the future.
Posted on Jun 12, 2018