Unit Space is a company where the combination of creativity, ideas, and furthermore advanced and up-to-date technologies live along with our customers' needs and business targets.
The company has been launched in 2017 as a custom software development team that aimed to pursue new challenges and provide high quality, working not for customers, but first of all with them.
Understanding these principles moved Unit Space to one of the best companies on the market with a proven record of successfully delivering projects.
But, will this affect increase, if we can proudly say that we are oriented on outsourcing but also staff augmentation with full-cycle of delivery, starting from onboarding and ending to delivering the final product with the best quality that could be expected (we use international practices/standards to increase the quality of everything that we are doing nor providing).
So, what can we offer for you to make your ideas real and make the business grow?
Our team successfully launched more than 120 corporate, enterprise, and government projects In the USA, Ukraine, Israel, France, Germany, Norway, UK, Singapore, and other countries. We are aiming to have as much expertise as we can, but Unit Space firstly is people and we cannot be perfect in every industry, so decided to focus on industries and services to provide like:
Crypto & NFT
Fintech
B2B, B2C, B2G
Real Estate
Retail & Delivery
Logistic
Healthcare
Social Networks
Smart city
5G & MEC
It does not mean that we are not interested in challenging projects or tasks, just that in these industries we will provide not 100% but all 200% of our competencies.
Please welcome our full range of software development services:
Blockchain(Ethereum, EOS, Solana, Cardano): NFT Marketplaces, Smart Contracts, Custom Blockchains, Wallet, Exchanges, DeFi, White Paper & Tokenomics.
Front-End: React.js, Vue.js, Angular
Backend: Node.js, Java, .NET, PHP, Python, Rust, C++, Solidity,
Mobile: iOS, Android, React Native
Design: UX, UI, Branding
DevOps Services: AWS, GCP, Azure
Sweden
114 42, 1 Östermalmstorg
,
Stockholm
,
Stockholm
114 42
+46734857326
Ukraine
Freedom Square, 7
,
Kharkiv
,
Kharkiv
61044
+380639993211
Portugal
Rua Luciano Cordeiro 8
,
Lisbon
,
Lisbon
Lisboa 115
+380991688836
Focus Areas
Service Focus
Web Development
E-commerce Development
Web Designing (UI/UX)
Mobile App Development
Software Development
Client Focus
Small Business
Medium Business
Large Business
Unit Space Executive Interview
Visit Profile
Please introduce your company and give a brief about your role within the organization.
Unit Space is a software development service provider specializing in Web development, mobile apps development, and Blockchain solutions. We focus on custom Software&Mobile development. We have a full-cycle team In-house and always keep the best service and support for our clients and partners.

Personally, I am the CEO of the company.
What is the story behind starting this company?
It started 4 months before we open a company. A few of my friends ask me to develop a website for their companies, and after I realize that I can change this world by helping other companies with their development needs. During these 4 years, we grew up to 120 developers + 25 non-technical people and going above and beyond.
What are your company's business model–in house team or third party vendors/ outsourcing?
We provide full-cycle in-house project development services. Starting from the business analysis phase both product and tech, going to complete UX and UI part of the design, both, Front&Backend development, manual QA and automation, if needed, and Further support. We have all people in-house. Business analysts, UX/UI designers, frontend and backend developers, DevOps, Manual, and automation QAs.

In case the client needs additional services like PPC, crowed marketing, inbound or outbound marketing, or SEO services we have a number of vendors whom we can recommend.
How does your company differentiate itself from the competition?
It's all about our team members, their experience, personalities, and attitude. Our PM team has product development and business development expertise in different industries and was involved in the development of startups from the ground up as well as the development of the systems for enterprises. From the very beginning, we ask tones of questions about the idea and the application value, and based on the answers from the customers can provide suggestions on the MVP and the product features itself. We always start from the discovery phase and moving forward to the final tech specification for the whole project and its future, not only MVP.
What industries do you generally cater to? Are your customers repetitive? If yes, what ratio of clients has been repetitive to you?
Our main niche focus is Real Estate, E-commerce, and Banking applications also Logistics apps, SaaS, and custom CRM/CMS systems (they are both web and mobile).
Please share some of the services that you offer for which clients approach you the most for?
As I said above – we offer absolutely full cycle of project development. Besides that, we can offer one dedicated developer or a full dedicated team that will work under the client's management.
What is your customer satisfaction rate according to you? What steps do you take to cater to your customer's needs and requirements?
91% of all our clients are coming back to Unit Space after a new round or with a new project.

Depends on the project and customer's situation we put as much attention as we only can for each customer. But we're always asking a lot of questions to understand the full picture.
What kind of support system do you offer to your clients for catering to their queries and issues?
First of all, we have free support sometimes (2weeks – 2month) after the release. Regarding support - We discuss with each client personally which team and how many hours should support the project.
What kind of payment structure do you follow to bill your clients? Is it Pay per Feature, Fixed Cost, Pay per Milestone (could be in phases, months, versions etc.)
Usually, we work with Time & Material, Monthly cost, Fixed price, or Cost+ models.
Do you take in projects which meet your basic budget requirement? If yes, what is the minimum requirement? If no, on what minimum budget you have worked for?
You never know how the collaboration can be. Right now our minimal budget is 5.000USD, but sometimes it can be less as clients want to see our process and quality on some really small things and after we proceed to a big projects.
What is the price range (min and max) of the projects that you catered to in 2020?
The minimal project which Unit Space had in 2020 was 7k USD. The maximum project amount was 600.000.USD. Also 70% of the name I can't say, unfortunately, but there are few really BIG names.
Where do you see your company in the next 10 years?
We are still growing so I can only make a plans to be in the TOP-100 planet outsourcing companies. But the main thing which I really want – I want that Unit Space will keep the same high-level quality standard in all directions(Employees, customers, projects, etc.) which we have right now.
Unit Space Clients & Portfolios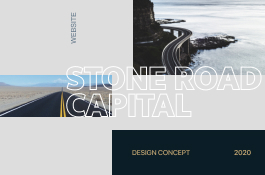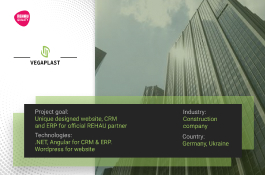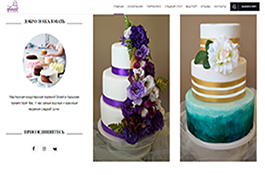 Unit Space Reviews
All Services
Web Development
E-commerce Development
Web Designing (UI/UX)
Mobile App Development
Relevance
Most Recent
Rating: high to low
Rating: low to high
Write a Review
Adriana N
, Business Development Associate at VEProf
Posted on Sep 12, 2022
They produce good results, work hard, and the developers are really skilled
Review Summary
We had deadline and we needed 3 Python developers and 2 JS developers at the closest date. Because the project was such a high priority, we needed partner whom we can rely on. We'd partnered with Unit-Space a few years ago, and they always meet our project goals.Their developers joined our team immediately. Developers have good English knowledge what made process of communication easier.

Describe your project in brief
Front end and Back end development for web in Fintech industry. Unit Space developers joined our existing team. All PMs were on our side.
What is it about the company that you appreciate the most?
They have a nice team, made of experts in the field.
What was it about the company that you didn't like which they should do better?
Actually, everything was good. Work was planned in the beginning and we got good results. So we do not have anything to advise.
Jane Todd
, Business Development Manager
Posted on Sep 07, 2022
I was looking for a company for building online store from scratch
Review Summary
I needed an e-commerce website to embody my clothes store concept and turn my ideas into reality. The guys presented me with a few design alternatives to choose from. Once the website design was finalized, we started the development part. Weekly meetings were held to discuss the project's progress and handle any concerns.
At this moment I have a website and now we are going to work on a mobile version.
Unit-Space is an experienced team with extensive technical knowledge and a thorough awareness of the client's needs.
What was the project name that you have worked with Unit Space?
Online Website Store for Clothes
Describe your project in brief
It is ecommerce website to sell clothes. The team helped me to design and develop this platform. I am really sutisfied with their work. Everithing works good, without bugs. Now we are thinking to make a mobile version of my platform, we will start from iOS developement.
What is it about the company that you appreciate the most?
The best part about them is that they understand the client's requirements
What was it about the company that you didn't like which they should do better?
There was nothing as such. Every step had been discussed before the work began
Bogdan L.
, Software Engineer at Coface
Posted on Apr 10, 2020
Corporate website + E-commerce platform
Review Summary
They are professional and solve problems. Team helped us with the designing and development of our company's website. The entire team was very engaged and always very timely in their responses.
They really have high-quality skills and many years in development. All issues they decided immediately.

I highly recommend this company. They are very professional and a pleasure to do business with.
Anonymous
Posted on Nov 05, 2018
Website Development
Review Summary
From a height of more than five developed sites before writing this as a pastry shop, I think that it can be fairly objectively evaluated the work of Unit Space. Without too much, Unit Space works quickly, cheaply and efficiently! Personal thanks to Vladislav Romanov, who led our project and solved all arising questions for five plus! Recommend!
Anonymous
Posted on Nov 05, 2018
Site Development
Review Summary
Everyone was pleased! In operation very quickly they responded to my questions and I will put in all the time. The site turned out the way I wanted !!! I advise everyone !!
Anonymous
Posted on Nov 05, 2018
Thanks for good job
Review Summary
I found the company Unit Space in the lists of GoodFirms. I was very quickly contacted. This team immediately showed that it is very important for them to work with me. I really liked it and I started working with them. I have not regretted. The next project I will definitely order from the company Unit Space
Anonymous
Posted on Oct 29, 2018
Site Development
Review Summary
Everything was done quickly, efficiently and most importantly - affordable! All arranged! The most pleasant factor was the level of service! I was completely satisfied! Thank you! I can safely advise!
Anonymous
Posted on Oct 29, 2018
Review for Unit Space
Review Summary
I was advised this company by my friends. I liked working with them. They are true professionals. I got a very nice site.