We are an IT outsourcing company based in Vietnam offering end-to-end solutions to Enterprises, SMEs and Startups. We help companies market, develop and launch their digital projects by providing senior tech talent.
Vnited was born from an ambitious idea: a mutually profitable IT Product/outsourcing services provider in Vietnam:
Our employees benefit from above-market salaries, mentoring and guidance from international managers & leaders, on a remote basis and in an agile and trustful environment.

On the other hand, our clients benefit from a complete & affordable gateway of development and outstaffing services
Vietnam
Tầng 12 (1206), CitiLight Tower, Số 45 Võ Thị Sáu, Phường Đa Kao, Quận 1, Thành phố Hồ Chí Minh
,
Ho Chi Minh City
,
Thanh Pho Ho Chi Minh
HCMC
France
3 rue des ajoncs
,
Saint-Herblain
,
Loire-Atlantique
44800
+33761468669
Focus Areas
Service Focus
E-commerce Development
Progressive Web App
Web Development
Web Designing (UI/UX)
Vnited.co Clients & Portfolios
Key Clients
Manatal
ShootSimple
Drinkizz
Zen Living
Product Pine
FLYDESK
The Bottle Shop
Unada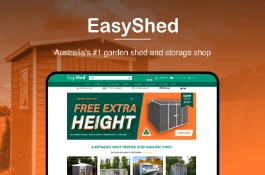 Vnited.co Reviews
All Services
E-commerce Development
Web Development
Web Designing (UI/UX)
Relevance
Most Recent
Rating: high to low
Rating: low to high
Write a Review
Wengang Xu
, Solutions Specialist at Deloitte
Posted 1 month ago
Very nice people to work with
Review Summary
The staffs are very friendly and professional, the work is great as expected. They are also very considerate on a lot of things, to make life easier.
What was the project name that you have worked with Vnited.co?
Web app dev
What is it about the company that you appreciate the most?
Promptness
What was it about the company that you didn't like which they should do better?
Design
Mark Dumbrell
, Managing Director at at Shoot Simple
Posted on Sep 28, 2021
Redevelop our marketing website from scratch
Review Summary
We were looking for a cost effective solution for a fairly complicated build. We'd previously tried developers in Asia but with little success. We often found that cultural and language barriers on both sides were causing serious mistakes and time delays that slowed the project to such an extent that it would of been simpler to hire in the UK. As the owners of Vnited are both from France this was a nice bridge between Western and Asian working styles, and with an experienced team, it allowed us to create clear goals so everyone understood exactly what we are after. The final result didn't disappoint!
Communicative, high-integrity, service-oriented team
Review Summary
I've been working with Vnited since 2019. The founders are attentive to your technical needs and your cultural nuances to gauge the best overall fit. We have a pretty high bar for both and they're always open to feedback and more iterations to get that perfect teammate. Since 2019, our staff's been augmented with a half dozen or so great teammates, and the 4 that are still with us today are valued members of the team. English proficiency of the talent is a bit hard to find, but not exactly the team's fault. Looking forward to working with more talent sourced through Vnited!
What is it about the company that you appreciate the most?
Very service-oriented to the technical and cultural needs of the client!
New website design.
Review Summary
We've had many websites design by many web developers and it's always been a headache to a point where we've always delayed upgrading to the latest look and feel. We had designers, do what they taught was best for us while not understanding what we do. We had provided them with specific guidelines but still not following what we needed. Websites were either slow, not mobile friendly and hard to maintain.

We needed to change our website again, and we were really not looking forward to this process all over again. We found and hired Vincent, went through what we were looking for, even provided some examples of what we liked and didn't like on different websites. He listened very closely and was attentive to the details where he understood what business we wanted.

When we got to the review link, I have to admit my heart was pounding and I was expecting "Here we go again" but NOPE it was the reversed, the site was AMAZING. The design was what we were looking for and he even made some changes that made sense. The website was fast and so easy to maintain. We made some minor changes and Vincent never disagreed and made them very fast. All the timelines review, changes and launch were all met.

We also hired Vincent to design a new logo which we did not provide him any examples and we were really impressed with what he came back with and just loved it.

If we ever need to redesign the website again, there is no doubt it will be Vincent and his team.

I would highly recommend Vincent and his team if you're looking to do some work for your website.
What is it about the company that you appreciate the most?
Very reliable, friendly, always answering my questions even after the project was launched. Very professional.
What was it about the company that you didn't like which they should do better?
Nothing I can think of.
Reliable, Trustworthy and Knowledgable
Review Summary
Working with Vnited has been a dream for our startup. We created a Saas product and needed some help setting up our digital marketplace. We turned to Vnited because we believe they were capable of building our digital store. As it turned out we need them to do more and they've delivered on every aspect of our desires and tasks. As a small team with big ideas, Vnited has been our greatest helping hand to do all our heavy lifting. We at Creative Today would strongly recommend their services.
What is it about the company that you appreciate the most?
The company is very organized and is an effective communicator.
What was it about the company that you didn't like which they should do better?
Their designer are already great, but I think they move a bit away from traditional design to a more modern or non-traditional one. But this depends on the project and expectation.
Ecommerce development solution
Review Summary
We worked with Vnited to build a custom e-commerce solution to sell online garment.

They provided a team of 2 developers as well as a designer and a Project Manager.

It was easy to get started. They only accept jobs that they know that they can do, and are good at managing expectations. If there's a problem to resolve, then the owners are approachable and pragmatic. All good.
SEO Consulting for Skincare Brand
Review Summary
Audit and report helped us draft our budget for YTG and we now have a clearer view of our strategy and budget allocated for SEO and Social Media until end 2021. Vnited team is very responsive and the expert made all information accessible and understandable to non-experts. We appreciated their capacity to understand our business model and needs very quickly. The experience with Vnited may also depends on the team involved as well.
What is it about the company that you appreciate the most?
They are very responsive, all information are clear and process is transparent. Technical skills are important but communication was key for the success of this project.
What was it about the company that you didn't like which they should do better?
We luckily had a very good expert who understood our industry very quickly. The experience we had may depend on the team involved in the project of course.