WDMTech is a value-added digital transformation firm prominent in enterprise solutions, cloud-based digital architecture solutions (SaaS, PaaS, and IaaS), e-commerce and website & mobile app development, consistently improving your business ROI and TCO.WDMTech, since 2013, is filling the gaps in future advancement and innovation in technology. Our successive years of experience, unquenchable dedication, and confidence in creating profitable techniques make us deliver the most desirable services.
Certifications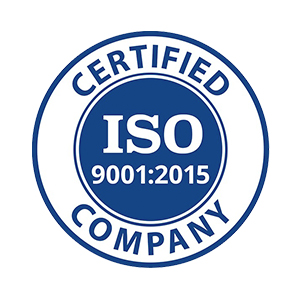 India
3rd Floor, C-71, Sector 2
,
Noida
,
Uttar Pradesh
201301
+911204231190
Focus Areas
Service Focus
20%
20%
20%
10%
10%
10%
10%
Mobile App Development
Web Development
Digital Marketing
Software Development
Web Designing (UI/UX)
WDMtech Executive Interview
Visit Profile
Please introduce your company and give a brief about your role within the company?
First of all, I would like to thank you for giving me a chance to express myself, my vision, and my mission. Well, WDMtech was founded on the golden day of 1st November 2013, with a mission to exceed the competence of web applications and services. WDMtech, with a rock-solid reputation, is a leading web designing solutions organization, servicing customers in the US, UK, Canada, Brazil, Italy, Netherlands, Germany, Australia, Russia, Ireland, Israel, Nigeria, Spain, and many more.
About me; I am the CEO of WDMtech. My job role is not specific. I mainly focus on the business plan and its execution that clearly identifies the company's mission and goal. Also, I like to work alongside my team to give them an extra hand whenever they need it.
What was the idea behind starting this organization?
I admire Steve Jobs as he said, "Life can be much broader once you discover one simple fact, and that is - everything around you that you call life was made up by people that were no smarter than you. And you can change it, you can influence it, you can build your own things that other people can use." I almost try to follow the same and want to make positive changes. I believe that you can better express yourself when having the freedom to innovate, to show your skills, and to work on your own terms. I just don't want to live a life; I want to pursue my passion throughout life. And my passion is to deliver something futuristic that is going to be full of advancement and innovation in technology and to fill the gaps.
Our services matter to our clients and have been essential in the development of many business firms and enterprises all over the world.
What is your company's business model–in house team or third-party vendors/outsourcing?
We have a mix of value-creation, profit, and logic models. We have a self-sustained in-house team of experts that develops portals for restaurants, education, products & service industries, enterprise software, PWA based websites, e-commerce, and cloud-based web and mobile applications for our clients.
How is your business model beneficial from a value addition perspective to the clients compared to other companies' models?
Yeah, it needs a professional approach. As I told you, we have a mix of value-creation, profit, and logic models that cover every aspect of business improvement. We deliver solutions keeping a few aspects in mind that include go-to-market-strategies, product or service offering, client's source of revenue, key drivers for profitability, and fulfilling all profit and growth objectives.

The process we follow throughout the development phase is transparent, smooth, and resourceful. We always keep in touch with our clients and never delay to report, question, or discuss anything.
What industries do you generally cater to? Are your customers repetitive?
We don't emphasize a particular industry; we have a broad approach in this case. But you know, while offering services and products for a long duration, you become a master in a few domains. So, I accept that we have served certain sectors and developed enterprise industry software solutions, e-learning/Quiz/Survey/Assessment tools, restaurant portals, and, most importantly, multi-vendor and retail e-commerce stores on multiple platforms and CMS.

Yes, happy customers will always rely on you and always approach you for further enhancements. I recommend faith and honesty in business. I am glad to say that we have loyal repetitive clientele. Most of our clients are satisfied with our services and get back to us with more project requirements.
Mention the objectives or the parameters critical in determining the time frame of developing a web app.
There are numerous factors affecting project development timelines, depending on the project's complexity, features, and requirements. Some most critical factors we face sometimes are UI/UX and design, custom application, resource availability, third party integration, the addition of features in between projects, etc. Also, sometimes the urgency of the project completion from the client-side is considered to be the priority.
How much effort in terms of time goes into developing the front end and back end of a web app?
Features and requirements of every app are different, so are the efforts and time taken. The web app could be an informative website, or it can be a complete portal. If considering a portal, it is true that designing needs less effort and resources; we start with designing a prototype, but further designing part can be done in parallel with development. On the other hand, development needs more time, resources, and efforts with lots of tasks and process management, including testing. Anyway, I believe that both design and development need sharp and excellent skills.
What are the key parameters to be considered before selecting the right platform for a web application?
This is the most important and necessary decision to be made after the consultation from the client. You need to know your client's business scope, market, and purpose deeply and precisely. Still, there are some factors that help you make the decision to select the right platform like future expandability of features as per business needs, recent features and functionalities, monetization potential, development cost and budget, target audience, etc.
Which platform and technologies do you prefer to use in development of your web apps?
There is no specific platform to be considered by choice. It depends on the domain of the project, the budget of the client, and features the solution requires. I would like to give you an example. In the case of multi-vendor e-commerce stores, we opt for Magento2 and for small retail stores, or in case of affiliate marketing, we prefer Shopify, WooCommerce, and VirtueMart. In the same way for community and blogging sites, we go with Joomla and WordPress, but in the case of complex portals, we prefer Drupal, Laravel, Core Php, NodeJs.
Do you offer website design templates or customised website design, and do you have a responsive website design?
We offer both but prefer that our clients opt for customized website design. As we believe in delivering different experiences to every client as per his choice of look, feel, color, and way to represent his products and services.

Nowadays, you cannot go without a responsive website design. As users are opting more and more for devices like mobile and tabs, your site must be so responsive to be displayed and work well on most devices and browsers. So, obviously, this is our first priority to offer customized website design.
Which Content Management System do you prefer to use (Wordpress, Joomla, Drupal etc)?
Again, I would like to mention the same thing that the decision to choose a platform or CMS depends on the types of projects we need to work on. Every CMS has its pros and cons, so while selecting the CMS, we consult the client for their detailed business services, products, and the features required. In the past, we have successfully delivered the most projects on Joomla CMS.
Do you provide website maintenance services?
Yes, we do! You know, it's in WDMtech's ethics and principles to provide post-development services like deployment, solution training, UI/UX improvements, minor and major updates, consulting services, backup of site and database, customization, and bug removal. I am never in favor of leaving clients to look for post-development services somewhere else as we definitely help them better in what we have developed for him.
What are the key factors that you consider before deciding the cost of a web application?
There are some standard and common factors which we also take into consideration while estimating the cost of a web app. The primary one is the platform the client chooses, then complexity and features are considered. Also, there are many factors involved, like database, API and third-party integration, designing, etc.
What kind of payment structure do you follow to bill your clients? Is it Pay per Feature, Fixed Cost, Pay per Milestone (could be in phases, months, versions etc.)
In this case, we don't have much complexity. We have kept it very simple. We take payment both on an hourly and fixed project-cost basis. Fixed project cost is further divided into milestones. We take some advance dues before starting the project and divide milestones as per the length of the project.
Do you take in projects which meet your basic budget requirement? If yes, what is the minimum requirement? If no, on what minimum budget you have worked for?
We usually prefer to take challenging and long-term projects as we have the expertise and an agile process to deliver complete portals and mobile application solutions within timelines. We never say no to work, but at some point, we have our own standard to consider the lowest budget. Generally, we don't go below 1000$ for new projects, but in the case of our old clients, we are always ready to help them in any way.
What is the price range (min and max) of the projects that you catered to in 2019?
2019 was one of the most successful years in terms of growth for us. We have successfully delivered hundreds of projects with variable prices. Not considering the minor customizations, each project budget lies between 1000$ to 35000$.
Kindly share your feedback on how GoodFirms has been doing so far in increasing your visibility among potential clients.
We are gratifying to have visibility on GoodFirms. We are working with our full potential to improve our overall ranking on it. Many new clients have approached us through GoodFirms.
WDMtech Clients & Portfolios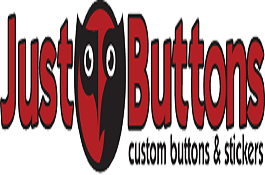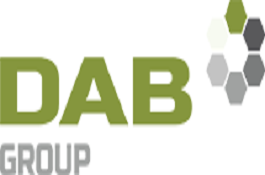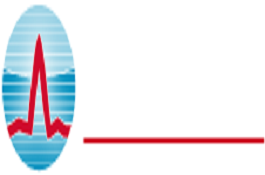 WDMtech Reviews
All Services
Web Development
Software Development
E-commerce Development
Relevance
Most Recent
Rating: high to low
Rating: low to high
Write a Review
Service rendered at our full satisfaction
Review Summary
John will go the extra mile to educate and provide real value to his clients and he has earned our gratitude and loyalty over the many years we have had the pleasure to know him.
John is professional, knowledgeable and creative and able to work with clients at any level.
John clearly values each and every client and goes far and beyond to provide an exceptional service. Not only exceptionally creative, he is very professional in his dealings, and conscientious in the service he provides to his clients.

What is it about the company that you appreciate the most?
The professionality, creativity and flexibility
What was it about the company that you didn't like which they should do better?
Evaluation of project duration. I know this one is related to many other imprevisible factors anyway.
The best team to get the Job done!!!
Review Summary
Our company is using vQuiz for 3 years now to provide training to our customer. At first you need to work on the product to enter the material you want but after that step and over the years ... you need to keep the whole thing up to date, customized to your needs, help for some events that could happen, you need the team of WDMtech to be there to answer all your questions and do all the modification needed. Well even if they are far (talking for myself in Canada) they are there every single time I put my and up for help or ajustements. Just need to send a clear email and all will get in place very quickly.
In January 2020, our company wanted to see if there was a better product on the market and we took the time to go over 20 products for Joomla and you know what ... they have not only the best technical service but also the best product as for the visual aspect, user friendly aspect, the available options aspect and more. So, if you are hesitating on going with WDMtech ... well after all these years and after an other project of customization that we just successfully finished (February 2020) ... I say, GO with them, you just won't regret it!!!! Sylvie
Excellent Web Customization Team
Review Summary
When it comes to web customization, WDMtech exceeds expectations. For over 12 months, I have consulted their expertise to customize several websites function; they have completed every single task on time, at an affordable cost, and accurately. I highly recommend WDMtech for any custom work on your website.
What is it about the company that you appreciate the most?
Proficiency

Alessandro Macri'
, Yacht Captain at Main RaiseYachting
Posted on Sep 23, 2019
Honest & Professional Company
Review Summary
Now four year that i and Wdmtech we collaborate at development of many website, software and GPS applications. I can confirm that are professional and serious in what they do. Always available, organized and up to date with the knowledge of the new technology.
What is it about the company that you appreciate the most?
Support and design
What was it about the company that you didn't like which they should do better?
Content
Seho Kim
, Creative Director at The Korea Society
Posted on Sep 16, 2019
Fast and Reliable
Review Summary
My company have been utilizing their services for over 10 years. They have always been quick to reply and work in diligent manner. Great people to do business with.
What is it about the company that you appreciate the most?
Fast service, good work and reasonable price.