WeblineIndia
Offshore Web & Mobile App Development Company
Visit website
We are an ISO certified Offshore Outsourcing Software Company. Our expertise is AI/ML, Web and Mobility solutions, helping Start-ups, SMEs and Enterprises in 25 countries for their digital transformation goals.
WeblineIndia provides range of software services to suit all size and type of businesses. Having expertise in various technologies like .NET, PHP, Java, Python, iOS, Android, Hybrid frameworks, etc. we offer all types of web and mobile development and consulting services to startups, small, medium and enterprise businesses.
Through our proven RelyShore Model, we help start-ups to enterprises for their offshore outsourcing needs for Agile based software development. Our RelyShore model ensures highest quality at affordable costs through flexible engagement models which are fixed costs pricing, T&M and dedicated resources hiring.
Quick Overview
20+ years track record of serving Offshore Clients in IT Industry.
150+ highly experienced and multi-skilled Software Developers.
3500+ Projects delivered.
800+ Delighted Clients from diverse domains spread across 25+ Countries.
24x7 Technical support.
Transparent Business Processes and inclusive Project Management with Clients.
Onshore and Offshore consultation for various technologies and infrastructure.
Certifications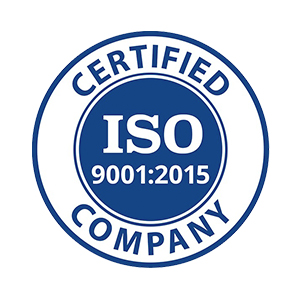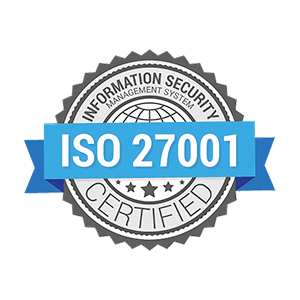 United States
2372 Morse Ave., Suite # 412
,
Irvine
,
California
92614
213-908-1090
India
Mithakhali Six Roads
,
Ahmedabad
,
Gujarat
380009
7926420897
Focus Areas
Service Focus
20%
15%
15%
10%
10%
10%
7%
7%
4%
2%
Software Development
Mobile App Development
Web Development
E-commerce Development
Testing Services
WeblineIndia Executive Interview
Visit Profile
Please introduce your company and give a brief about your role within the organization.
WeblineIndia is an ISO certified offshore outsourcing software development company in the USA & India. Our expertise is AI/ML, Web, and Mobility solutions, helping Startups, SMEs, and Enterprises in 25 countries for their digital transformation goals.

I am the Founder & CEO of WeblineIndia with 25+ years of experience in Information Technology.
What is the story behind starting this company?
Our journey began in 1999 and back then I noticed that there was a gap between software development services providers and the customer. I thought we can fill this gap by utilizing 'Reliability' as our hallmark and providing next-gen software development outsourcing services to clients.
What are your company's business model–in house team or third-party vendors/ outsourcing?
We do all of our work in-house. We have a team of 150+ software programmers skilled with the latest technology solutions and fanatical commitment towards work. We are committed to Client delight, which we achieve through exceptional service.
How does your company differentiate itself from the competition?
The stamp of our hallmark 'Reliability' is what makes us different from the competition. We reflect integrity & reliability at the core of everything we do.
What industries do you generally cater to? Are your customers repetitive? If yes, what ratio of clients has been repetitive to you?
We offer top-notch solutions to a variety of industries including ERP/CRM, eCommerce, Healthcare, Logistic, Travel & Hospitality, Education, Banking, and many more.

Yes, we have a client retention ratio of 85%. Our clients come back to us as we value relationships and business as a by-product.
Please share some of the services that you offer for which clients approach you the most for?
We provide full-cycle product and software development to our clients all over the globe. We have profound domain expertise or a versatile tech stack for different technologies like Java, .NET, PHP, Android, iOS, and many more.

We majorly help businesses to bring their ideas to reality. We also introduce them to the right technology for their business with the technical capacity we have!
What is your customer satisfaction rate according to you? What steps do you take to cater to your customer's needs and requirements?
To get an idea of how we treat customers can be seen on top platforms like GoodFirms, Clutch, and many others where our clients have shared their experiences.

Our ultimate aim is to be a catalyst for our client's growth as we believe that, 'We Grow When You Grow'. To provide the best solutions to our clients we work hard constantly and can go the extra mile when needed.
What kind of support system do you offer to your clients for catering to their queries and issues?
We provide 24*7 support to our clients at all stages of the project and after the project completion. We also have a dedicated team working that is entirely focused on resolving queries and issues of the client.
What kind of payment structure do you follow to bill your clients? Is it Pay per Feature, Fixed Cost, Pay per Milestone (could be in phases, months, versions etc.)
To suit our client project needs, we offer different pricing models as below.
Monthly Payments.
Pay/Milestone & Pay/Feature.
Pay/project for fixed-price contracts.
Do you take in projects which meet your basic budget requirement? If yes, what is the minimum requirement? If no, on what minimum budget you have worked for?
Generally, we work on projects that have a minimum budget of $5000. We are always ready to consult businesses & startups to help them find a match between their goals and our offerings.
What is the price range (min and max) of the projects that you catered to in 2020?
We charge our clients based on the efforts required to complete their projects. We work on different projects size where the price range varies from $5K to $100K.
We have also worked on a few long-term projects having worth more than $500K and many projects that were very close to them.
Where do you see your company in the next 10 years?
In the next ten years, we want to be among the top 10 software development companies in the USA. To achieve that we'll need a larger team, hence we are planning to increase our headcount to 500+ employees.
WeblineIndia Clients & Portfolios
WeblineIndia Reviews
All Services
Mobile App Development
Web Development
Relevance
Most Recent
Rating: high to low
Rating: low to high
Write a Review
Jessica Wagner
, Business Development Manager at Information Technology
Posted on Sep 20, 2018
Quick and highly reliable company for my eCommerce website project
Review Summary
I own a Fashion store and wanted to take my business online to reach out to more customers and increase sales. Luckingly, I selected and got to work with WeblineIndia for this project and I must say I am very happy to have them work on my project. They are a very reliable and trustworthy team. Since I was new to the web development terminologies, they always went extra mile and helped me to understand various important terms for my website so I can myself manage my website. I would definitely recommend WeblineIndia to my friends.
What is it about the company that you appreciate the most?
Reliable, Honest, Technicall Expert
What was it about the company that you didn't like which they should do better?
Nothing comes to my mind immediately as of now.
I warmly recommend WeblineIndia to everyone
What was the project name that you have worked with WeblineIndia?
mobile app development
It was a WOW Experience
What was the project name that you have worked with WeblineIndia?
custom solutions(application development)
Kenton Noel
, Founder at Yellar
Posted on Apr 22, 2019
Provided excellent service and support
What was the project name that you have worked with WeblineIndia?
mobile app development
Trustworthy company
What was the project name that you have worked with WeblineIndia?
Mobile and CMS development
Provides a superb quality product
What was the project name that you have worked with WeblineIndia?
mobile and cms development
Incredible experience
What was the project name that you have worked with WeblineIndia?
mobile app development
Everything we had in our mind was done perfectly by the team
What was the project name that you have worked with WeblineIndia?
mobile app and cms development
They had built the app which was beyond my expectations
What was the project name that you have worked with WeblineIndia?
Mobile app development