Wings Tech Solutions Pvt. Ltd. ("Wings Tech"​, "WTS"​) is an offshore / India based IT Solutions and Consulting company established in 2010. We respect technology but we respect customer business even more. Our philosophy aligns with staying focused on 'the solution'​ of the customer business and 'simplicity'​ of the implementation rather than just being a technology partner.
We have the vision to be one of the pioneers of Software Service Industry and keep adding value and services for our prestigious customers across the world and build a Global Organization in the near future. We strongly emphasize on details. For that, we have dedicated Project Management and Business Development group who are always enthusiastic to understand your business and know how to map it to a solution using appropriate technology.
WTS headquarter and development center is based in India and sales offices and representatives are in the USA, Australia to provide local contact points for our International clients. WTS provides a spectrum of services that include - Web Development, E-commerce Solutions, Social Media, Web Design, Mobile Apps Development, SEO, Infrastructure Management, Consultation, Specialized Project Management, Software Testing, and Quality Assurance
En route all your inquiries to [email protected] or call on +91 886 621 6882
India
1001, Corporate Levels, 150 ft. Ring Road
,
Rajkot
,
Gujarat
360006
+918866216882
India
201/B Synergy, Corporate Road, Prahlad Nagar
,
Ahmedabad
,
Gujarat
380015
+918866216882
Australia
16 Milan St, Bellpark
,
Geelong
,
Victoria
3215
+61430456831
Focus Areas
Service Focus
Mobile App Development
Web Development
Software Development
E-commerce Development
App Designing (UI/UX)
Wings Tech Solutions Clients & Portfolios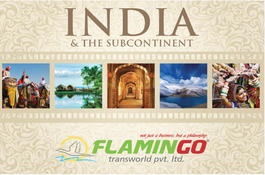 Wings Tech Solutions Reviews
All Services
Mobile App Development
Relevance
Most Recent
Rating: high to low
Rating: low to high
Write a Review
Dudu Rom
, Founder at Digita
Posted on Jul 09, 2019
review about "wings tech"
Review Summary
The part that I like the most about Wings Tech is their communication forte. Even though we are in different countries thousands of miles apart, there hasn't been any communication gap till date. Their support team is not only highly competent and professional, but also patient and reliable. I really appreciate the good work and I wish Wings Tech keeps helping us in the same manner in expanding our business and in keeping our clients happy