Xtreem Solution builds Web & Mobile solutions that are in harmony with industry requirements and budget. Applying the know-how of advanced technologies, we work to augment the growth of startups, small business, and enterprises. Our team keeps pace with the latest technology trends like Artificial Intelligence, IoT, Big Data, AR and VR.
To say the least – we are a team of highly skilled & dedicated developers, designers & testers who infuse their expertise in each project being delivered. Building partnerships across the globe, Xtreem Solution is serving IT solution across industries that include FinTech, E-Commerce, Healthcare, Logistics, Agriculture, Real Estate and more.
Our promise of quality, communication & customization is what keeps our clients coming back to us. Immersing into the actual business concepts, we define the scope of the project from the client's perspective. It helps us to deliver an optimized technical solution that can handle the business challenges well. With an expert vision of the future of the product, we pay special attention to develop a scalable solution using the perfect technology stack.
India
401-403, 4th floor, North Avenue, Road No.-9A, Sikar Road
,
Jaipur
,
Rajasthan
302013
+91-9928151311
United States
1811 FAIRMOUNT AVE. 2F
,
Philadelphia
,
Pennsylvania
19130
+1 215 392 4264
Focus Areas
Service Focus
Mobile App Development
Web Development
E-commerce Development
Web Designing (UI/UX)
Client Focus
Small Business
Large Business
Medium Business
Xtreem Solution Executive Interview
Visit Profile
Please introduce your company and give a brief about your role within the company?
Xtreem Solution is an integrated IT Enterprise; we are award-winning Mobile App Development Company with complete Web Development and E-Commerce Solution Provider. We are a team of 100+ highly talented mobile app developers, web designers, and web developers. And we have few people in our team who can think out-of-the-box to make every project a thriving one. With core values to offer our clients top-notch services and with a mission to make their business prosper, we connect the dots which takes a simple idea to a profitable business.
As a CEO of the company, my role is to manage the overall operations of the company, including product development, marketing, communications, and logistics. I communicate with people inside and outside the company to discover what policies, products, and marketing strategies will help us move forward successfully. Also, I am responsible for making important decisions that affect the company's direction and its employees.

What was the idea behind starting this organization?
We had a dream and also an idea to turn into reality. It is truly said that 'necessity is the mother of invention', and necessity was the reason behind the establishment of Xtreem Solution. With the help of experience working in the same industry, I noticed that the standard of App development solutions offered by most of the companies is far below the client's expectations and so I planned to start a venture which delivers the clients what they actually anticipate and it placed the foundation of Xtreem Solution. And one fine day, Xtreem Solution came into existence to change the entire perspective of App development arena. Now, we are a trusted partner for hundreds of clients across the world. We have teamed-up with many clients, keeping our existing clients intact with us, and we have teamed-up with many leading IT companies across the world.
What is your company's business model–in-house team or third party vendors/ outsourcing?
Everything that we produce is developed in-house and at the same time, we have a decent set of full stack Developers, Designers, QA & QC and business team members. We create a team who can process a project from the initial stage to deliver quality and successful project. We never outsource projects, we have a complete solution for it, whether the project is for website building or application development or any kind of graphics designing, we complete it starting from the requirement gathering with the business analyst team, for the designs we use our designer and then developers develop the project and provide the developed module to the QA &the QC department to provide the delivery to our clients.
How is your business model beneficial from a value addition perspective to the clients compared to other companies' models?
As we have developed a repository for extensively used features/functionalities, delivery of the product becomes faster. This becomes possible as a lot of things are already built so we don't need to build everything from the scratch. We set totally transparent process, applying only best fitting approaches, technologies and skills. Another thing is that we believe in R & D before starting any project, it assists us to capture all the prospective and consequences which we can resolve at initial stage so there are no hurdles while development is under process. That is how we can render faster and at much cheaper rates than any other company.
What industries do you generally cater to? Are your customers repetitive? If yes, what ratio of clients has been repetitive to you?
We provide app and web solutions to our clients with all trending categories. We have a decent set of clients from social networking, e-commerce and the Beauty Industry like salons, Hospitality Industry, Trucking and Logistics Industry, Food Industry like restaurants & hotels and B2B delivery.
We treat every Client as our strategic partner and thus care about their projects as our own. For the years, we've been in the market and we have established strong relations with dozens of Partners worldwide. The longest relation, we experienced at this moment is 5 years of partnership. Approximately 75% of our clients have come back to us to work on another project. There are so many praises from client side and they are still in our touch whenever they need us, we are their foremost priority.

Mention the objectives or the parameters critical in determining the time frame of developing a mobile app.
When estimating the timeframe of a project, it is important to firstly understand the business objectives of the application. By knowing the what, why, and how of an app's functionality and target user, we can identify which core features should be developed first. This initial stage of creating a defined plan of action is vital, as our development process takes part in sprints which allow for testing and validation along the way.
How much effort in terms of time goes into developing the front end and back end of a mobile app?
As per my experience, both the front end and back end development process work parallels while building any project. First, we start development on the back-end management and then front-end development gets started because nowadays we have mostly modules ready-made in the market, but if we need to develop something which is a special requirement of the project then we need to focus on that module development. Approximately 70% of the resources we required on developing the backend and 30% on developing the frontend.

What are the key parameters to be considered before selecting the right platform for a mobile application?
Timelines and priorities are critical factors to be considered before you think of deciding on a single platform for app development or go for a cross-platform development. It is wise to go for a single platform as cross-platform simply extends the time for development, incurs higher costs and delays the entry to the App Stores. It is always a good idea to launch the apps on both Android and iOS systems. It also depends on the app concept & requirements suggested by us to our clients.
Which platform do you suggest your clients, to begin with when they approach you with an idea (Android or iOS) and why?
It depends on certain factors like business needs, targeted audience, and budget. So, if you are going to launch your app for US or UK audience, then yes iOS is the best choice however, Android is more friendly for using third-party software and user audience of Android is larger than of iOS. If you plan to monetize your app, iOS is a better option as its holders are more purchase-friendly. As well as it's free, it's customizable, it's rapidly growing and it's available not just on your phone or tablet, but on your Smartwatch, TV, and car too. So, it completely depends on the requirement.
Android or iOS, Native or Hybrid — which platform is best to use to build your app? What are your recommendations?
The native platform would be a recommendation from our side and of course, the choice will depend on budget and time-scale. Native apps are what typically springs to mind when you think of an app. You download them from the App Store or Google Play, they sit within your device's applications and you launch them by tapping their icon. If the customer wants to deliver the app to market in less than 6 months, then developing the hybrid app is the best alternative. We recommend native apps development for those apps that can't compromise on security and performance and also need to have an offline mode and uses OS specific functions. They can tap into the wider functionality of the device including the camera, microphone, compass, accelerometer and swipe gestures. Native apps offer the fastest, most reliable and most responsive experience to users.
What are the key factors that you consider before deciding the cost of a mobile application?
An application development cost depends on app features and functionality, mobile platforms, devices support, integration points, use of phone hardware features and regular maintenance. The cost of mobile app development depends on the size and complexity of the project concept as well. If the concept having the complexity and scope is huge then we need to allocate resources accordingly. If we talk about platform then, the client need to determine whether to support iOS, Android, Windows Mobile, or all the above mobile applications so as per the requirement cost gets decided. Mobile app development costs don't end with deployment. User feedback is usually immediate and includes problems, suggestions, and enhancement requests. So, we suggest our client for maintenance and it is always a good idea to retain the development team for a period. So, all these factors decide the cost of application development.
What kind of payment structure do you follow to bill your clients? Is it Pay per Feature, Fixed Cost, Pay per Milestone
We provide our both the options; client hourly billing and fixed price. We suggest hourly option if we have a project which has a continuous enhancement or regular tasks for maintenance or new version launch. Because sometimes there are small tasks on which a client can keep a track. We always recommend fixed price solution for those projects which have a clear specification and well-known concept in the market because at that time we know the completion period required for the project. We split the whole fixed amount into milestones so it won't get a burden for the client and we also provide the progress report to clients regularly after he is satisfied with the work, a milestone gets released.
In this way, we suggest the best option to our client as per the project requirement.

Do you take in projects which meet your basic budget requirement? If yes, what is the minimum requirement?
There are so many small requirements coming from client side which takes few hours to complete and would not cost much that's why there is no minimum amount limit. We work for all kinds of requirement, whether it is small or large. Today in the market, there are projects available in different size and, therefore, of different price from a few thousand dollars to more than 150 thousand.

What is the price range (min and max) of the projects that you catered to in 2016?
Last year our team has completed so many projects like graphics designing, website development and of course application development successfully with the starting price range from $8000 to $50000.
Which business model do you suggest to your clients enabling them to generate revenue from mobile applications? Why?
We suggest our clients first to initially promote their product on the social media platform so the targeted audience gets notified. After that, we suggest client for IN-APP ADVERTISING. It comes in a variety of sizes, positions, and placements in mobile apps. The amount of revenue you generate from in-app advertising is based on traditional advertising models. Advertising can pay differently for click-through, impressions, which countries the users are from, and the format of the ads, with videos tending to be worth more than static ads. There's no single way to generate business via the application. The traditional methods like pay per download, freemium, in-app purchases, transaction charges and ads are mostly suggested by us.
Xtreem Solution Clients & Portfolios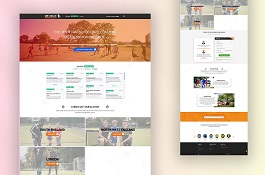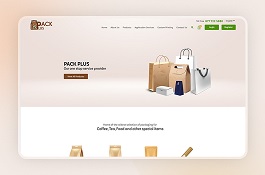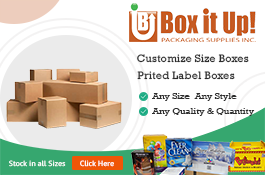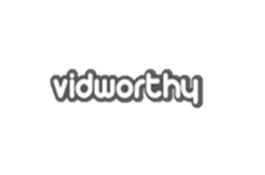 Xtreem Solution Reviews
All Services
Mobile App Development
Web Development
Relevance
Most Recent
Rating: high to low
Rating: low to high
Write a Review
Robert Willett
, Senior Sales Manager at SALES
Posted on Mar 03, 2020
really impressed me
Review Summary
"Their goal is to make the customer happy no matter how difficult the job.The speed and quality of the work Xtreem Solution provided really impressed me."
Sofia Pinnick
, R&D Engineer at Pepperl+Fuchs GB Ltd
Posted on Dec 06, 2019
Professional & reliable team
Review Summary
Xtreem Solution Team dealt with a complex backend website design that required unique solutions. They were on hand to support my ideas & implement them in a quick and professional way. The communication was excellent and the team overall was approachable & knowlegdeable.
Rolando Calvo
, Project Manager at .
Posted on Dec 05, 2019
They are expert in their profession
Review Summary
Great experience with Xtreem Solution. They have highly skilled and a robust team of dedicated developer
What is it about the company that you appreciate the most?
They are dedicated to work
What was it about the company that you didn't like which they should do better?
Communication
Innovative platforms
Review Summary
Xtreem team is able to help building complex, state of the art and innovative IT platforms: as a startupper, I asked something over and beyond the normal professional support. This requires proper skills but also open mind, flexibility and trust, spread all over Xtreem Solution organization. Brick by brick, we are building platforms seamlessly managing complex workflows. Look forward to continuing grow our collaboration!
Rajasekar Kamatchisamy
, Software Engineering Team Lead at Accenture
Posted on Oct 08, 2018
Review for Triptunity
Review Summary
It was great working with xtreem solutions. They never fail to support even after the delivery
What is it about the company that you appreciate the most?
Commitment
What was it about the company that you didn't like which they should do better?
Communication
MahmouD AlSharif
, Project Manager at Al-Balsan Trading Co. Ltd
Posted on Oct 02, 2018
A business app for iOS and Android along with the website
Review Summary
Great team and quick turn around on all projects and request. With their help we have improved our website and company app . Their web design team is very knowledgeable . If you want a reliable Xtreem Solution is a highly recommended


Emile RAYER
, Associé at Agence ChiliWeb
Posted on Oct 02, 2018
Great team for great work
Review Summary
Thank you to Xtreem solution for their good work and their patience. Good communication and good quality.
What is it about the company that you appreciate the most?
Reactivity and knowledge
What was it about the company that you didn't like which they should do better?
nothing all is perfect
AtoKwamena Dadzie
, Chief Executive Officer at Apex AdMedia Limited
Posted on Sep 27, 2018
Great team that delivers
Review Summary
Well-grounded, knowledgeable team whose members listened and delivered to expectation on time and on budget. They were quick in responding to requests and complaints. Even when I backtracked and changed my mind about what had been delivered, they took it all in good stride, reworked everything and delivered with no fuss whatsoever. Will gladly work with them again and again and again...
What is it about the company that you appreciate the most?
They put the client first, listen to the client and deliver what the client wants.
What was it about the company that you didn't like which they should do better?
Move to my time zones?
Professionals, focused, fast and engaged!
Review Summary
Since the very first day I understood this team is perfect for my needs.
Very easy to work with them.
Always flexible to adapt, and solving all our requirements on time.
A pleasure to work with them, will be the first of many projects surely.

Awesome Company !
Review Summary
They are easy to work with, they are patient and understanding !
Shane Nelson
, Sales Manager at MotorcycleUSA.com.au
Posted on Sep 26, 2018
Great Experience in a challenging travel API development
Review Summary
Great experience with Xtreem Solution.
Right from the first brief they took on a challenge of developing a complex cruise/travel api and developed it into a very functional, well designed website, my main business tool, that I and Xtreem Solution should be proud of.
I was provided a dedicated developer and it was fantastic to have the one developer as he got to know our product, needs and nuances of the cruise travel industry, although having never developed such a website.
The language barrier could be improved, however we all need to understand when working with an foreign agency that is to be expected.
Response to all requests we almost instant and even after finishing the project I am still having small things attended to. Great service.
I have another travel website that has api feeds from many travel companies (before I knew of Xtreem Solution) and will be engaging Xtreem Solution to implement any further API's as they become available.
Many thanks to Vikky & Lokesh for the great work.

What is it about the company that you appreciate the most?
Response and taking the time to understand my business requirements
Website design and development experts
Review Summary
Vikky and his team designed and developed a hotel website for us with booking and payment facility. They were prompt and efficient and always available to ensure the website was delivered as we wanted it. The project was completed on time and the follow-up service was exemplary.
What is it about the company that you appreciate the most?
Always available to assist. Professional and courteous.
Stephan Tobias
, GAL at Guardian ad Litem 7th Circuit
Posted on Aug 23, 2018
First Development
Review Summary
Difficult to assess for me as this is my first attempt developing an app... but the process was smooth and they were able to develop a solution for me that I believe will resolve some major headaches that I currently have in my business.
Aneese Ellary
, Chief Financial Officer - Saudi Arabia Cluster at Maersk Line
Posted on May 09, 2018
All round Quality
Review Summary
My experience with Xtreem Solution was great. From the outset they were interested in my project and delivering what was needed. They recommended specific solutions and gave updates regularly. The development was done within time and my change requests were accompdated as well. I have already recommended them to others looking for similar services and intend using their services for further work and enhancements soon.
What is it about the company that you appreciate the most?
People's Attitude and focus on delivering what you ask for
What was it about the company that you didn't like which they should do better?
IT speak to non-IT people
Ben Cooper
, Managing Director at IoClothes
Posted on Jan 16, 2018
Simply the best
Review Summary
I've been working with the team at Xtreem solutions for about 4 months. They are simply the best! I had a basic set of requirements in the beginning and they worked with me to develop the platform of my dreams! Deciding to work with them is a simple decision! HIGHLY RECOMMEND
What is it about the company that you appreciate the most?
They are professional, easy to work with and deliver as expected.
What was it about the company that you didn't like which they should do better?
Some times the language barrier can be challeneging when trying to articulate very specific details.