Zapbuild is a pioneer in providing digital enablement solutions and services. We believe in enhancing speed-to-delivery through innovative methodologies and development mechanisms. We work with businesses (large, medium, small and start-ups) in enabling their journey through the digital world. Since our inception in 2007, we have worked closely with enterprises, businesses, entrepreneurs, start-ups and individual innovators all across the globe powering their digital journey. Our digital solutions and services enabled them in giving shape to their ideas, scaling up their businesses and gaining an advantageous position in the digital economy. While working with Zapbuild, you can count on us as a trusted partner in navigating emerging opportunities in the new economy and utilizing digital technologies for business growth. Our digital design, application development and web solutions, have left a mark on a widespread clientele across industries and continents.
Our highly talented and an eclectic mix of experienced technology nerds, creative non-conformists and deep-functional experts come together to build unique and innovative solutions customized to your individual requirements. Till date, we have proudly served more than 430 highly satisfied clients from 21 countries across a wide range of digital solutions and services that include a mix of:
Digital Solutions
Digital Design
Web and Mobile Applications
Mobile Commerce & E-Commerce
Digital Marketplaces
Digital Marketing
SAAS (Software as a Service)
Video Streaming
Internet of Things (IoT)
MVP (Minimal Viable Product)
Chatbots
Business Directory
Community & Social Networking
Enterprise Solutions
Accounting & Billing Solutions
Business & Workflow Automation
Learning Management Systems
Inventory Management Solutions
Customer Relationship Management (CRM)
Human Resource Management (HRM)
Industry-Specific Solutions
Healthcare
Hospitality
Health and Wellness
Logistics & Freight
Real Estate
Construction
Retail
On-Demand Services
Sports
Education
Fashion & Jewelry
Entertainment
Lending
Food & Beverages
Insurance
Media and Advertising
Tours & Travel
Legal
Fintech
Nonprofit
Consumer Products
India
E 237, First Floor, Phase VIII B (Sector 74)
,
Mohali
,
Punjab
160071
+91-8047116600
United States
16192 Coastal Hwy Lewes DE
,
Lewes
,
Delaware
19958
+17792567779
Canada
110-6960, 120 Street
,
Surrey
,
British Columbia
V3W 1V4
+17792567779
Singapore
Raffles Place, 22 Malacca Street #07-04 RB
,
Singapore
,
Singapore
048980
+17792567779
Focus Areas
Service Focus
Mobile App Development
Web Development
Software Development
App Designing (UI/UX)
Web Designing (UI/UX)
Client Focus
Small Business
Medium Business
Large Business
Zapbuild Clients & Portfolios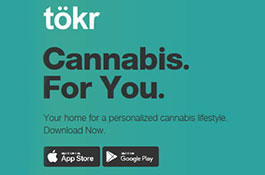 Zapbuild Reviews
All Services
Mobile App Development
Web Development
Software Development
Relevance
Most Recent
Rating: high to low
Rating: low to high
Write a Review
David Tkersmith, Product Manager at tökr
Posted on May 08, 2018
I'd recommend Zapbuild to anyone
Review Summary
I've worked in startups my entire career, and in my opinion, the most important skill a technical firm can bring to a rapidly evolving entrepreneurial environment is the ability to proactively solve problems as they arise. Zapbuild consistently recognizes and solves complex problems before they even cross management's radar. This is in an incredible gift with real multiplier effects for our growing company.
What is it about the company that you appreciate the most?
Responsive to clients. Smart. Willing to do research on request.
What was it about the company that you didn't like which they should do better?
There's nothing that can be done about time zone difference (+12.5 hours from US Pacific).
Devansh Garg, Founder at EDHERO
Posted on May 14, 2018
Supportive, Friendly and Professional.
Review Summary
It is a team I can rely on in terms if flexibility, care and professionalism. Our project was a complex one with plethora of dynamic elements but the team built a strong and robust platform that is loved by all our users. I have worked with them for around 2 years and can strongly refer them to others. You are in good hands!
Rob Wright, Founder at Bounce Rental solutions
Posted on May 03, 2018
Opinion of a non-technical founder
Review Summary
I've been working with Zapbuild as my outsourced development team since November 2014. I wouldn't have stayed with them that long if they weren't doing a good job. I have a single point of contact there which makes communication easy. They built my SaaS from the ground up, taking my direction, but also giving me their opinions.
Mehmet Tekin, Entrepreneur at PLS Manufacturing
Posted on Oct 03, 2018
Very good company
Review Summary
I have been working with Zapbuild since last two years. They provide very high-quality customer service. They have good talents. The deliver the results we needed.
Anonymous
Posted on May 06, 2019
Best quality of programming skills and technology experts
What was the project name that you have worked with Zapbuild?
software development
Kevin Patel
Posted on May 08, 2019
It's been a very good experience so far
What was the project name that you have worked with Zapbuild?
Point of Sale System
Mehmet Tekin at PLS Manufacturing Sirketinde Entrepreneur
Posted on Feb 25, 2019
Zapbuild is highly responsive & fulfilled all our requirements
What was the project name that you have worked with Zapbuild?
custom web application