File synchronization ensures that two or more data storage devices, computers, or programs have the same information at a given time. You would agree to this fact that organizing your business data across various devices is not as simple as it sounds. There are different processes in a single business - for example, operations, marketing, recruiting, customer support, finance, etc., and ensuring that the same data is available to all the team members working in these different processes is itself a challenge.
Lack of file synchronization can cause data conflicts resulting in errors, poor performance, and low productivity. The file synchronization process is supposed to be simple & secure to ensure that your organization eliminates all the issues relating to data security and compliance, and at the same time, delivers competent products and services to the clients.
A well-featured file sync software can solve these issues and help you in eliminating the problems within your organization like miscommunication, errors, frauds, delays, and inevitable losses. Let's have basic information about file sync software, why is it required and the features to look for while selecting one, as that would help you in choosing the software that best suits your business.
What is File Sync Software?
File sync software is used to store the copies of on-premise data on other devices or cloud. It automatically copies or deletes files as required to ensure that two or more locations have the same set of data.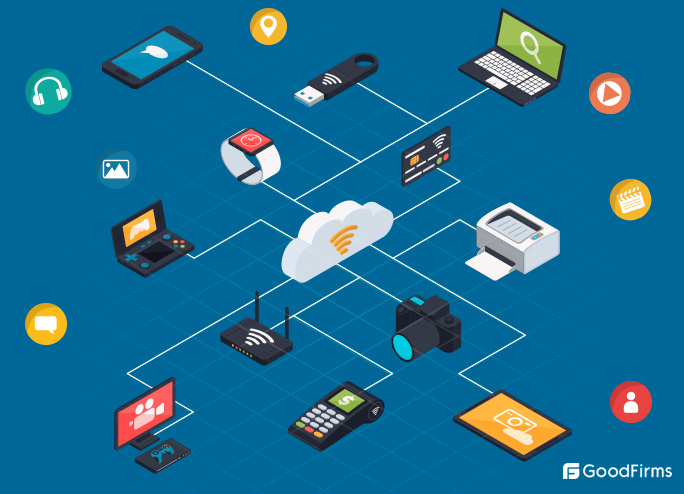 For example, if you copy the file "A" from your PC to external drive, both the locations have file "A." The next day if you make some changes to file "A" using your PC, those changes get automatically copied to the file "A" on your external drive. This is what a file sync software does. It ensures that the data is identical on both the devices so that the latest information is accessed and there is no ambiguity or confusion within the processes of an organization.
Benefits of Using a File Sync Software
A file sync software ensures consistency within systems by synchronizing data between two or more devices and updating changes automatically. Besides that, it also provides below-mentioned benefits -
Now you know how beneficial it is to use file syncing software. Have a look at some of the important features which you should look for while selecting one.
Features to look for in a File Sync Software
Cross-Platform Compatibility
The file sync software you select should be able to organize files and folders using any device Using Windows, Mac, and Linux platforms. This would help your team members to access files quickly without any restrictions.
Unlimited Data and Users
The file sync software should allow you to synchronize an unlimited number of files and data volumes. Moreover, the number of users allowed to synchronize the data should not be limited. Obviously, your business will grow, and these limitations can be a problem for you at that time.
File Recovery and Snapshot
Using a file sync software; the users should be able to recover an old version file or deleted file easily. Snapshots taken for files and folders is a handy way to restore the data you require. Your file sync software should have this feature so that you don't lose any important data created in the past.
Locking Files and Folders
The file sync software you choose should allow you to lock files and folders so that you can restrict users from editing or updating the data which is not required to. This will also restrict the system from creating conflict files that can confuse the users.
Data Monitoring Logs
The file sync software should help you in monitoring your data by providing the information relating to who accessed and updated the files, the specific permissions given to the users, and changes in those permissions, etc. This makes team collaboration seamless and eliminates confusion.
Security
The file sync software should have high-end security features like data encryption, virus scan, two-factor authentication, etc., to protect your data from malicious attacks and suspicious access.
File Sharing and Permissions
Unauthorized access to data can hinder the confidentiality of the important information of your organization. The file sync software you select should allow you to set up user permissions for data access, and protect the data with password authentication.
Integration
The file sync software should integrate with other applications and tools to ease the job of synchronizing data located on multiple devices and platforms.
Now, when you know the key features to look for in a file sync software, let us go through information about the top free and open source file sync software, so that it becomes easy for you to pick the best one for your business.
The Top 11 Free and Open Source File Sync Software
FreeFileSync is an open source and free file sync software available for Windows, macOS, and Linux. It compares and synchronizes the data in two or more devices by determining the difference between the folders and after that, transfers only the changed files. In lieu of copying all the files even if one file has been updated, it is less time consuming to copy only the changed files. If you need to keep your folders synced on a real-time basis, quickly and easily, this tool can be a pocket-friendly option.

(freefilesync.org)
Key Features
Compares and synchronizes multiple files parallelly
Manages versions of the files and maintains the history of deleted or updated files
Can copy locked files
Detects file usage conflicts and propagate deletions
Provides full Unicode support
Enables case sensitive synchronization
Can include or exclude files using filters
Includes localized interface in 30+ languages
If you have already used FreeFileSync, please feel free to share your reviews here.
DirSync Pro is a compact but extremely powerful software used for syncing files and folders. It can synchronize the content of two or more folders recursively. You can synchronize files from your computer to your USB stick and then use that USB stick to synchronize files to another computer. It has a user-friendly interface which allows you to configure many synchronization options according to your business needs.

(dirsyncpro.org)
Key Features
One-way and two-way synchronization possible
Includes customizable synchronization modes
Can sync unlimited files and folders
Allows you to schedule synchronization tasks
Includes comprehensive filters to include and exclude files/folders while synchronizing
Works on every modern operating system including Windows, Linux, Macintosh, etc
Includes advanced logging and reporting facilities
If you have already used DirSync Pro, please feel free to share your reviews here.
Cyberduck is a versatile file syncing tool has easy to use interface and leverages enterprise file sharing and cloud storage facilities. It supports FTP, Google Cloud Storage, Dropbox, WebDav, Azure, etc.for storing and synchronizing files. It allows encryption of files using a Cryptomator to secure your data on any server or cloud storage. It is a highly secure and open source file syncing software which is absolutely free and doesn't require any registration or account creation.

(cyberduck.io)

Key Features
Allows organizing your bookmarks with drag and drop facility
Allows you to search using the filter field
Allows browsing and moving files seamlessly in the browser with caching for the best performance
Allows browsing large folder structures efficiently
Allows dragging and dropping to and from the browser to upload and download
Can easily copy files between servers
Can integrate with other system technologies
If you have already used Cyberduck, please feel free to share your reviews here.
Syncthing is a continuous and decentralized file synchronization tool. Unlike other cloud storage software, it doesn't require any central server. Syncthing works based on peer-to-peer architecture rather than client-server architecture. The computers attached with the Syncthing network stores the files in shared folders and push updates and changes in those files to each other using peer-to-peer connections.

(syncthing.net)
Features
Includes a responsive and intuitive interface which can be accessed through your browser
Allows synchronizing unlimited folders with different people
Stores data with high-end security on your computers
Identifies every node by a strong cryptographic certificate
Can work on Cross-platform, Windows, macOS, and Android devices
If you have already used Syncthing, please feel free to share your reviews here.
Pydio cells is a free and open source file sync software that can work as a single point of access to all your data storage. Your teams can collaborate seamlessly from anywhere at any time using this software. It is considered as a modern file management platform which is built according to your business logic and regulations. You can deploy this software on your servers or any computer, depending on your requirements.

(pydio.com)
Key Features
Allows sharing files internally within the organization and externally by empowering IT admins to monitor and protect your data
Allows users to access files from anywhere at any time using the web and mobile app
Facilitates the team members to collaborate quickly through online chat
Sends notification when any user accesses and modifies a document
Allows you to organize your data the way you want
Helps in easily uploading, downloading, and sharing even the large files
Includes a smooth and customizable user interface
If you have already used Pydio Cells, please feel free to share your reviews here.
Synkron is a free and cross-platform file synchronization software having easy to use interface with versatile features. It helps you in keeping your files and folders updated on multiple devices. You can seamlessly sync your documents, music, or pictures and access their latest versions from anywhere.

(sites.google.com)
Key Features
Allows syncing multiple files and folders at the same time
Allows excluding files which you don't want to be synced
Allows you to configure your detailed synchronizations
Allows you to restore deleted or overwritten files in previous synchronizations
If you have already used Synkron, please feel free to share your reviews here.
ownCloud is one of the best file sync software which works as a cloud-based collaboration platform. It stores your files in a single centralized location with high-end security and privacy. Using its free desktop software and mobile app, you can access your images, videos, documents, etc.at any time from anywhere. All your files and folders are always synced and updated automatically regularly.

(owncloud.org)
Key Features
Being multiple device and platform friendly; your data can be accessed from anywhere at any time
The data is stored on your private server or cloud, and so you can ensure that your data is under your control and secure
Can be accessed using Android and iOS devices
Due to its open and flexible architecture, it allows you to manage your data the way you want
Having 50 million users and community of 1,100 people; it is considered as the biggest open source projects existing worldwide
If you have already used ownCloud Community Edition, please feel free to share your reviews here.
Seafile is one of the best open source file syncing and sharing solutions which is free for upto three users. It is highly reliable software which is designed for businesses striving to achieve high performance and productivity. It helps in syncing, sharing, and collaborating data within devices and teams in an organization. It includes a special built-in Wiki feature which can help you in building your team's knowledge at an exponential level.

(seafile.com)

Key Features
Allows cross-platform file syncing
Supports Android and iOS devices
Keeps versions and snapshots for files and folders which can be restored easily
Can lock files to prevent access of the files to unauthorized users
Supports online editing and co-authoring of office files like doc, pptx, xlsx
Provides audit log to monitor your data regularly
Allows file sharing and permission control for users and groups
Supports client-side end-to-end encryption helping in protecting the data
If you have already used Seafile, please feel free to share your reviews here.
Synchredible is a free file sync software that can synchronize, copy, and save single as well as entire drive for you. It can help you in scheduling syncing of your files and folders so that you can keep your files synced and updated on all the devices automatically. It can also detect changes done in files and folders and synchronizes the edited files in a secure and reliable way.

(synchredible.com)
Key Features
Automates backup and synchronization of files and folders
Updates new files/folders and delete redundant files/folders
Can compare file contents
Can generate reports, logs, and notify through emails
Allows file integrity checkup
Can schedule recurring tasks
If you have already used Synchredible, please feel free to share your reviews here.
SyncFolders helps in synchronizing the files, subfolders, and folders located on different disk drives, storage devices, or even on the network. It can help you in easily copy new and updated files and folders in both directions. It is an extremely useful tool for synchronization and backup process for organizations. It is compatible with all Windows versions from Windows XP and higher. Whether for business or personal, it can be used for any backup or synchronization tasks with high-end security.

(syncfolders.elementfx.com)
Key Features
Supports two-way synchronization for files and folders
Also works as a backup tool
Provides preview before the actual synchronization
Can detect conflicts and file collisions
Tracks file modifications and deletions
Can propagate deletions and detect file renames
Compares files based on date, size, and content
Can integrate with Windows Task Scheduler
Can support multiple synchronization rules
Can synchronize an unlimited number of files
If you have already used SyncFolders, please feel free to share your reviews here.
Allway Sync is a file sync software that uses innovative synchronization algorithms to synchronize your data between desktops, laptops, USB drives, WebDAV servers, FTP/SFTP, and other online data storages. It supports data compression and encryption. It has an easy-to-use interface combined with bulletproof reliability. Moreover, it can also synchronize your PC data with a Mac through Sync Gateway.

(allwaysync.com)
Key Features
Allows two-way synchronization between various computers and storage devices
Tracks file editions, deletions, and complete synchronization history
Can generate full report relevant to differences between synchronized files and folders
Capable of synchronizing multiple folders at the same time
Can synchronize unlimited file size
Allows flexible synchronization and customization
If you have already used Allway Sync, please feel free to share your reviews here.
So, these were the top 11 free and open source file sync software. If you are still confused about which one to select, the below chart might help by comparing the features of these file synchronization tools.
The Top 11 Free and Open Source File Sync Software Comparison Chart
If you are looking for a file sync software with advanced features not included in the above-mentioned free ones, we would suggest you go through some brief information about GoodSync, which is one of the most popular file sync software with versatile features.
GoodSync is a simple and secure file synchronization and backup software which ensures that you never lose your important data. It allows data backup and synchronization for Windows and Linux servers. It facilitates real-time one-way and two-way synchronization of data across multiple destinations and platforms. It is an easy-to-use file syncing tool that can provide unattended service 24/7.

(goodsync.com)
Key Features
Allows real-time data transfer
Provides high-end security by applying AES-256 bit encryption
Saves data change history enabling you to recover deleted data quickly
Can even copy locked files
Performs automated and scheduled synchronization tasks with no attendance required
Can monitor and propagate file security attributes across the internet maintaining same access permission levels at different locations
If you have already used GoodSync, please feel free to share your reviews here.
Conclusion
Finally, a well-featured file sync software is an ideal solution to overcome the challenges arising due to the loss of the data within an organization. It allows users to synchronize their important files on multiple devices and network servers. If the user modifies a certain file, it gets updated on all the devices and networks automatically.
You can even check out the following best file sync software solutions recommended by GoodFirms; like Lite Sync, Mozy Sync, Viceversa, SugarSync, EverySync, eFolder, Aspera Sync, Resilio Sync, and SMAC Cloud.
Also, go through the comprehensive list of file sync software here for more options.
Please leave your valuable feedback if you have used any of the software mentioned here.
For other software categories, you may check GoodFirms directory page.