20 Best BigCommerce Apps to Have in 2021: Recommendations by 15 eCommerce Experts
With third-party BigCommerce apps, online stores can unify the backends and power up their businesses. Being a flexible and open SaaS platform, the BigCommerce marketplace offers limitless possibilities to build, innovate, and grow.
This powerful website builder has helped develop over 150,000 eCommerce sites worldwide with amazing themes and in-built features. However, crafting a satisfying user experience depends upon many factors such as payment security, preferable selection of delivery services, and others. So, to utilize the endless eCommerce possibilities and have a unique store that captures the audience's attention, owners need to have BigCommerce integrations. By installing various apps, they can have different customization options; employ advanced marketing, catalog, order management, analytics, reporting software, and many more.
GoodFirms surveyed 92 BigCommerce store owners and eCommerce experts worldwide to know the most useful apps to automate the online business.
How Many Integrations a BigCommerce Store Needs?
A trendy store design consisting of the right fonts, colors, graphics, and content plays a pivotal role in convincing users to stay longer. However, the next essential step is to add eCommerce features that improve the customer journey from browsing to checkout, streamline the process, and present the store in the best possible way.
One discerning factor of BigCommerce is its powerful business management features such as product and order management, shipping, reporting, etc. Besides, BigCommerce consists of hundreds of apps spread across nineteen diverse categories to let businesses have their products flying off virtual shelves.
The number of integrations and which of them to use depends upon the current business needs and functionalities. GoodFirms's survey reveals that 52.2% of the BigCommerce store owners use 1 to 5 apps, while 28.3% use 6 to 10 apps for their websites.
Store owners use up to 15 apps maximum for store maintenance, marketing, analytics, customer service, and other business functions.
What Kind of Plugins do BigCommerce Stores Use?
As BigCommerce works closely with numerous third-party developers, the users can take advantage of versatile apps to integrate with the platform. From having a well-designed website to ensuring payment security to the customers, several BigCommerce plugins are available to take charge of each eCommerce function.
However, each business is different. And so are their requirements. So, store owners can utilize the only integrations that they essentially need. Every surveyed expert uses at least one app for 'Marketing,' while 15.2% recommends more than 6 apps.
BigCommerce Apps for 'Marketing' and 'Sales Channels' Are The Most Used
The integration of 'marketing' apps with BigCommerce helps online stores improve lead generation and conversion, easily track marketing campaigns, figure out where it needs to be optimized, and create a more engaging customer experience. Thus, automation of repetitive tasks reduces the marketer's efforts. They can reach out to the right people at the right time through the perfect marketing channel. 41.3% of the surveyed experts use 1 to 2 apps for marketing, while 43.5% recommend 3 to 4 apps.
eCommerce businesses need to branch out because customers have many touchpoints and paths to buy. With 'sales channel' apps, companies can move beyond their website and explore channels such as marketplaces, social media, and comparison shopping engines. 13.0% of the experts recommend using more than 6 apps for sales channels.
BigCommerce Apps for 'Product Sourcing' and 'CMS & Host' Are The least Used
More than often, the first step while starting an eCommerce business is to source suppliers - attain the products to sell. The way of sourcing products serves as the foundation for any business, guiding its day-to-day activities. There are several options on BigCommerce to help the owners to populate their stores with popular items and partner with suppliers specialized in those categories. Surprisingly, 23.9% of the experts do not use any app for product sourcing.
Selecting the best suitable CMS platform ensures scalable, long-term growth. But this decision depends upon many factors. For example, owners need to consider whether the products to be sold are physical or digital as different eCommerce platforms have different standards to sell them. They also need to determine if the online store will be hosted on a CMS platform or manage the hosting services independently. A few BigCommerce integrations help add this functionality. However, 23.9% of the surveyed experts do not recommend any app for CMS and hosting.
Best BigCommerce Apps to Run a Successful Online Store
BigCommerce marketplace is full of versatile add-ons, from free to premium, to supplement the platform's core features. Identifying the proper apps to integrate is the key to maximizing an online store's functionality and taking the eCommerce strategies to the next level.
Looking for any particular category?
Here are the 20 most useful apps that the best of eCommerce experts use:
BigCommerce Apps to Market Your Products
eCommerce businesses need to focus on utilizing proper marketing channels to grab the attention of their target audience. It can be search engine optimization, social media marketing, content marketing, affiliate marketing, email marketing, or any other form. Various BigCommerce plugins enable online stores to help to acquire customers and establish brand value.
"Email marketing offers a lot of chances to grow your sales, but manually emailing leads and consumers takes a lot of time. Imagine how much time it would need to send new consumers a verification email every time they purchased something. Or how long it would take to email fresh leads when they share their email address," says Jeff Cooper, Manager at Messagely.
He explains, "With the Mailchimp BigCommerce app, you can automate your email selling.
For example, when consumers leave your website without purchasing the items in their carriage, you can use Mailchimp to assign an abandoned cart email automatically.
You can also send an email drive that involves multiple emails to re-engage lapsed consumers or send current consumer suggestions or exclusive offers.
There's also a reporting characteristic that shows you how strong subscribers are involved with your emails. For instance, the data will reveal to you what portion of email subscribers open emails and click on links.
You can also see income reports to see if your emails are affecting sales.
Overall, the Mailchimp app clarifies email marketing so you can develop stronger relationships."
"One of the best approaches to reach your target audience is with Facebook ads. With over 2.7 billion steady monthly active users, there's no deficiency of potential leads on this social carrier. However, if you're fresh to Facebook ads, it demands time to comprehend various elements — like establishing a budget or distinguishing your ideal end audience — that are needed to build ads," says William Cannon, CEO of Signaturely.
He explains, "The Facebook Easy Ads application does a lot of the hefty lifting for you if it comes to ad making. Prior expertise with Facebook ads isn't needed. With this app, you can-
Drive ads on Facebook and also on Google to increase your reach.
Operate two different types of ad drives from one place.
Instantly create Facebook ads to re-engage your viewers.
The process also signifies you can be confident that your ads are viewed by the right people and drawing traffic to your store. The remarketing characteristic lets you build search ads and shopping ads for Google without having to log into your AdWords account."
"This app helps you tie in your Google Shopping efforts to get the best results possible. By doing so, you'll be able to create perfect product feeds so that there aren't any errors or discrepancies. This will give you complete control over what you're using Google Shopping to advertise for and how you can best modify your feeds to perform as well as possible. This app will also help you create and manage your campaigns to stay on top of your budgets and spending," says Charlie Worrall, Marketing Executive at Imaginaire.
"SMSBump is a high-quality SMS marketing platform that integrates with BigCommerce. It's used by over 90,000 businesses worldwide. It allows eCommerce businesses to register subscribers, collect customer data, and execute personalized SMS campaigns," says Bruce Hogan, CEO of SoftwarePundit.
He elaborates, "SMSBump has a few standout features when compared to competitors. One of the most important is its workflow builder, which allows customers to build a series of targeted SMS messages that are triggered based upon specific user actions. It is also powerful for segmentation and comes with useful message templates.
One of the major drawbacks of BigCommerce is that A/B testing is not available. Besides, the application does not let you create fields to store customer information.
SMSBump offers a free subscription that only costs $0.0149 per SMS that you want to send."
"I am a die-hard fan of the Constant Contact app. This is here to simplify your email marketing and make it more impactful. It comes with an in-built email builder. One simply needs to drag-and-drop to generate professional-looking email templates. And offers more than 100 pre-made templates as well," says Caroline Lee from CocoSign.
She adds, "I use it for email marketing, reporting, and analysis. It offers great help when it comes to email management as it has an intuitive dashboard that organizes all your emails perfectly. You don't have to make much effort to capture email contacts as it auto-captures the details from platforms like Facebook, online store, phone, and business contact list."
"To draw new buyers and grow your business, you run multiple marketing campaigns during the year. But with so many drive types with various targets and goals, you end up pursuing them across multiple platforms. For instance, you track email and social media drives separately, which results in incoherent campaign evaluation," says Julian Goldie, CEO of Goldie Agency.
He explains, "Justuno traces conversions. It's intended to simplify drive insights, so the data indicates a coherent story despite the types of drives you run. For instance, if cart abandonment is an issue on your website, you can run campaigns that include time-sensitive exclusive offers, token codes, and more to track conversions for all of these drives.
Justuno also offers access to features like:
Online store publicity
Email lead forms
Cart abandonment proffers
Customer targeting and segmenting
With the penetrations you get from these characteristics, you're able to build new, targeted drives that allow you to keep discovering about your customers."
"ViralSweep is one of my favorites because it improves audience engagement while simultaneously increasing sales, growing our social channels, email list, and brand awareness," says Jon Torres, Digital Marketing Consultant.
He says, "ViralSweep lets you create social contests, giveaways, referral promotions, sweepstakes, and instant win promotions. You can collect email addresses from everyone who joins the contents for current and future promotions.
Meanwhile, you can hold voting contests to increase customer engagement and hashtag campaigns to viral out your campaign. Then you can collect user-generated content--from photos to videos--to use as social proof in ads and emails.
Besides, you can award participants more entries for taking desirable actions such as referring friends, following your channel, or sharing your contest or promotion. Participants can see how close they are to unlocking a prize, encouraging them to take more of those desirable actions you set up. On top of all that, you can integrate it with around 40 marketing, analytics, and conversion optimization tools you probably already use.
That's awesome for me because it's usually a pain to try to get separate apps to work together using sophisticated automation. No need for those here. Few eCommerce apps are as engagement-focused as ViralSweep."
BigCommerce Apps for Catalog and Order Management
An effective order management system provides a centralized place to manage orders from all sales channels and ensures a smooth business workflow. Several BigCommerce integrations help store owners automate many tasks and minimize the amount of manual data entry. With orders streamlined from multiple channels into one platform, businesses can improve order accuracy and turnaround time and have excellent oversight of their overall performance.
With this app, the owner can -
Switch products to backorder straight away based on pre-set inventory conditions.
Apply BackOrder for specific products and variants of different sizes, colors, materials, etc.
Create the backorder button, packing slip, product message, and cart warning.
Set a backorder threshold to control backorder quantity. Also, the admin can plan incoming inventory and back-in-stock dates.
Ultimately, this app allows the eCommerce businesses to generate more sales which otherwise would have been lost because of stockout.
The best feature of the app is - even after notifying customers about the out-of-stock products, it allows them to order and get them delivered on a specific day. So, the business does not lose revenue, and the customers are not lost to other competitors.
Barcode technology has been the standard for maintaining inventory for ages. While they still provide value, they cannot simplify many critical inventory functions to meet today's eCommerce demands. Leveraging RFID (Radio Frequency Identification) technology enables store owners to transform how they view, manage, and interact with their inventory and assets. With RFID, store owners can:
Identify each item as each chip has a unique serial number
Carry out inventory audits at the rate of 100's of items/second
Have 99% accuracy in counting
With Simple RFID app -
Any product or SKU(Stock Keeping Unit) entered into Bigcommerce will automatically be added to Simple RFID.
Operators can verify the accuracy of each customer order without unpacking the box.
After generating an RFID inventory audit, users can sync their inventory numbers with their current BigCommerce inventory numbers.
There are also downloadable inventory sync reports that identify the changes made with the inventory.
BigCommerce Apps to Sell Products on Multiple Sales Channels
Customers usually compare the quality and price of the products on different marketplaces. Selling on multiple channels leads the businesses to increased revenue. In addition to helping the sellers in numerous ways to expand their businesses, it also paves a path for brand awareness. Several BigCommerce integrations help store owners know the customers on different platforms, know their shopping patterns, and ultimately induce remarketing and targeted marketing.
It is a powerful optimization platform that can process feeds for more than 1 million products. With DataFeedWatch's easy-to-use templates, one can create an error-free feed for the channel of their choice. DataFeedWatch allows products to be more visible on the biggest advertising and shopping channels such as Google Shopping / Google Network, Instagram, Facebook (Facebook product feed), Pinterest, eBay, Amazon, Shopzilla, Bing, Criteo, and more.
It allows the store owners to -
Create, edit and map their product feeds by setting up complex rules, Edit fields like Description, Title, URL, and more.
Include or exclude the products with only a few clicks for seasonal or out-of-stock items.
Assign Google categories to products easily.
Use powerful optimization tools like regular expressions and look-up tables.
Copy feed set-up from one channel and expand to new platforms such as Pinterest, Bing, and Criteo.
This app connects five big online marketplace - Walmart, Etsy, Wish, Fruugo, and Bonanza. Irrespective of its size, every business can sell its inventory on these channels.
As the app is quite simple and easy to use, one doesn't need a developer/coder background to sync their inventory.
The store owner can oversee orders, inventory, pricing, and shipment-related information right on the app dashboard.
It spares one from dealing with tiresome product uploading, repetitive inventory updates, and price management!
The admin can bulk upload products with a few clicks or upload selected products with the 'Profiling' feature
The app enables users to manage, fetch and acknowledge orders from all marketplaces.
BigCommerce App to Manage Merchandising
With merchandising, businesses can organize, structure, and standardize their products and offers and increase sales. It is about getting users to products they are looking for as quickly as possible. That is why this process often includes promotions, increasing search results, and focusing on customer satisfaction. BigCommerce has a few apps to help the owners to improve their merchandising strategies.
"While we hear from a ton of people about how to best capture the casual browser and convert them to a sale, we can't forget the other type of shopper:
The kind that knows exactly what they want and they are ready to pull the trigger -- if they can find the product quickly. For this reason, the #1 app I recommend is InstantSearch+," says Nick Drewe, CEO of WeThrift.
He explains, "InstantSearch+ makes an online shop endlessly searchable, including autocorrect and synonyms, to account for spelling errors and similar products to push. Not to mention the data and insights you'll glean are a goldmine to reference. You can also customize different searches to promote particular products if you so choose. It's crucial to capture the sales from people coming to your website ready to spend their money. An easy search tool closes the deal faster, plain, and simple."
BigCommerce Apps to Supervise CRM & Customer Service
Businesses need to supervise CRM as it manages, organizes, and keeps track of the consumers' behavior and data. With automated actions, powerful BigCommerce integrations provide seamless connectivity between CRM software and third-party applications. In addition to analyzing the customers' history with the company, automation software helps nurture the leads. Ultimately, the business's overall reputation increases among the market and audience.
"We are big fans of Re:amaze! It's a customer help messenger, FAQ, and chatbot app. It also provides links to our social media, which is a plus. We recommend Re:amaze for its intuitive navigation - it's easy for customers to run through our FAQ, search for what they need, and directly write to us if anything. We also appreciate that throughout the day, we can let customers know approximately how long it will take our team to respond to them," says Jacob Edwards-Bytom, Director of eCommerce at Made4Fighters.
"Tidio is the best BigCommerce app for live, real-time chat communication for customers for an online store. It's a live chat, chatbot, and email marketing app to communicate with customers, lead generation, and sales," says Tehsin Bhayani, CEO and Founder of AirMason.
He adds, "It is a free app, but a website owner can avail of a premium plan for $ 18.
The live chat widget can be customized and possesses lead generation features. There are pre-written replies and chat notification functions. The chatbot saves website owners time to reply to frequently asked questions.
Tidio's built-in marketing tool is perfect for small businesses. It has readily available templates with offers that can be easily created for custom campaigns."
Olark Live Chat makes it easier to increase sales using the power of live chat. It allows the entrepreneur to view each visitor's cart contents and present special offers and upsells based on what they're buying. They can also have real-time chat and monitoring of the website visitors through Google Talk and Jabber.
Some notable features of Olark are-
Using a custom image in place of the default chatbox bubble
Admins with paid accounts can receive automated email reports of chat activities daily, weekly, or monthly. They can also select that report should pertain to what content and which agent group.
Olark offers emoji support within the chat console for agents and a chat widget for visitors.
Visitors can upload files from the chatbox that will be displayed to an agent.
BigCommerce Apps to Manage Payments and Security
eCommerce businesses need to have secured payment processing that facilitates the transfer of online payments, client data, and other confidential information. It is necessary to monitor and analyze data to identify the type of attack, threat, and suspicious activities and react promptly if there are open gaps. Various BigCommerce plugins provide a high level of payment security to assure customers that their data is safe.
"Rebillia is a BigCommerce app that allows website visitors and customers to save their credit or debit card information for future purchases. You can also manage your credit/debit cards through Rebillia," says Ryan Nieman, CEO of Solitaire.
He says, "Rebillia is a great app to integrate with your store if you want to enhance the customer experience. I highly recommend using this specific app to simplify the checkout process for the customers by letting them save and manage their credit or debit cards. Since customers are not required to enter their details every time, the online store's cart abandonment rate is also reduced."
NoFraud safeguards eCommerce businesses against fraud through real-time virtual identity verification. As a fully managed eCommerce fraud prevention solution, this app uses thousands of data points and employs every known technology in a single centralized system to ensure security.
Its cardholder verification process, which is done internally, eliminates the need for manual review and helps sustain legitimate customers.
If a fraud chargeback occurs on any order passed by NoFraud, the merchant gets reimbursed for the entire amount.
The owner has flexibility on which orders to screen, to include or exclude non-credit card transactions (Paypal, Amazon Pay).
It allows keeping Customer Managed Blacklist and Whitelist, which can be used for non-fraud-related purposes. For example, to block customers that keep buying and returning products.
BigCommerce App to Manage Accounting & Tax
Savvy record-keeping and financial analysis is the key to monitor expenses and discover new avenues of growth. Businesses also need to stay responsible for tax obligations to the government and employees. BigCommerce integrations for accounting and tax help store owners to have essential information regarding cost and earnings, liabilities and assets, profit and loss.
Quickbooks offers a high rate of versatility when working on accounting tasks for most entrepreneurs and eCommerce site owners. As the name suggests, it allows you to make your business' accounting entries continuously," says Brack Nelson, Marketing Manager at Incrementors Web Solutions.
He adds, "The application is user-friendly and comes with tutorials that can help you to understand its different functionalities fast. Additionally, there are plenty of templates that you can leverage to make your records. With Quickbooks, you can create checklists, do your payroll, manage timesheets, and even create charts for your business plans."
Kate Gross, Marketing Manager at Fix the Photo, also agrees, "Managing your eCommerce accounts can be tough and very time-consuming. To save my time and money, I use QuickBooks to oversee my books. The app automatically tracks your sales and bills and notifies you about your expenses according to your bank credits. My favorite feature in this app is its auto-generation of profit and loss reports and balance sheets. This app is a complete replacement for a bookkeeper."
BigCommerce Apps to Manage Shipping & Fulfillment
A reliable and flexible fulfillment and shipping lay the foundation for a sustainable eCommerce business. From getting inventory onto the shelves to picking and packaging, fulfillment has the potential to drive revenue. It has a direct impact on operating costs and customer satisfaction. Several BigCommerce plugins help businesses optimize this phase of the supply chain.
"From my experience, people don't like surprises when it comes to the charges during checkout. When I realized how high the abandonment rate (almost 80%, which is above the average) is for my ex-client's BigCommerce shop, I had to find a solution, and the answer was ShipperHQ," says Gary Stevens, Writer/Researcher at Hosting Canada.
He gives an example, "Nobody wants to buy a product online just to find out how much shipping costs. The fees in this client's shop were not transparent. Every time someone purchased an item, they were directed to a "Get a free quote" button for shipping fees and additional charges.
Since it was a big store with various types of products and freight rules, many emails were exchanged between customers and company representatives. It ultimately ruined both customer experience and business growth. Also, every time they added a new product/category to their store, things got more complicated.
This app allowed me to gain control of the shipping rates by unifying various shipping scenarios and providing the customers with accurate rates in no time. ShipperHQ works in the background while the customer is shopping, and it calculates the fees based on product weights and precise package dimensions. The customers got a better experience, the abandonment rate decreased to 60% in just a few months, and it was easier for the store administrators to add new products."
"Managing your eCommerce business can be a tiresome task, and you cannot compromise on your shipping services. ShipStation automates your shipping service by assisting features like automation, batch printing, cloud-based and mobile shipping, dashboards, and interfaces. When I started using this application, my struggles to manage my shipping service effectively decreased, and everything was streamlined," says Grace Woinicz from the brilliant kitchen.
Conclusion
Start-ups and established businesses favor BigCommerce for its easy-to-use interface and the extreme scalability it provides with its various applications. The platform allows entrepreneurs to build online stores with an unlimited number of products without transaction fees.
BigCommerce apps for some functionalities are more popular. For example, the surveyed experts prefer to integrate software for marketing and sales channels more. However, the apps for accounting and tax, shipping and fulfillment, catalog and order management, payments and security, are also in demand. Store owners use apps to re-engage lapsed consumers with email drives, send suggestions or exclusive offers to current consumers, and create, edit and map their product feeds. They also use apps to oversee orders, pricing, inventory, and shipment-related information right on the app dashboard. Also, to provide a great user experience with live chats and secured payment systems. Identify your business's requirements and select the perfect apps to 'Ignite Growth, Not Complexity.'
About Goodfirms Survey on Best BigCommerce Apps
GoodFirms surveyed 92 BigCommerce store owners to know the most useful apps to automate the online business.
We sincerely thank our Research Partners for giving us a peek into today's entrepreneurs.
The respondents of the survey were a mix of senior-level executives and business process managers. These included Business Owners (29.1%), Founders (10.9%), CEOs (25.5%), Marketing Managers (14.5%), eCommerce Consultants (5.5%), and other executives (14.5%).
These participants belonged to various sizes of companies - 45.5% of Small Businesses (1-49 employees), 29.1% of Medium Businesses (50-249 employees), and 25.5% of Large Businesses (250+ employees).
Leave comment
Your email address will not be published. Required fields are marked *
Author Info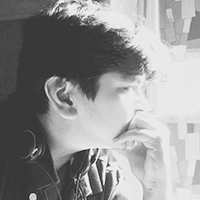 Nathan Sebastian
Content Writer at GoodFirms