23 Best WooCommerce Plugins to Have in 2021: Recommendations by 22 eCommerce Experts
WooCommerce - a free plugin for WordPress - powers 30% of the top 1 million online stores. Various Woocommerce plugins help extend a WordPress website's functionalities in creating a professional storefront. With just a few clicks, entrepreneurs can add features like booking, shipping, call now buttons, data backup, subscriptions, sales tax collection, security firewalls, etc.
The basic version of WooCommerce doesn't come with many of the advanced features necessary to run a successful online store. However, as WooCommerce is entirely open-source, users can have a website the way they want, depending upon their products, and add any number of plugins. WooCommerce has maintained its popularity amongst other high-quality store builders available. The primary reason is - it effortlessly integrates content with commerce by working on top of WordPress.
GoodFirms interviewed 114 eCommerce experts and owners to know the most useful WooCommerce plugins to have fully functional online stores with escalated conversions.
How Many Plugins a WooCommerce Store Needs?
WordPress started as a blogging tool. However, gradually, it evolved to a fully functional platform for creating eCommerce websites. Now, it is a widely used CMS (Content Management System) powering 40.0% of all websites on the internet.
On WordPress, one can write articles and publish pages without bothering about the code and have WordPress themes to design various layouts for different industries. But, it has quite limited built-in features to create an eCommerce site. While it allows adding some buttons, it doesn't provide many eCommerce features required for a reputable online store.
That's where WooCommerce plugins come into the picture and help add product listings, categories, collections, a shopping cart, etc. The number of plugins and which of them to use varies based on the businesses' requirements and functionalities. GoodFirms's survey reveals that 48.0% of the eCommerce sites use 1 to 5 plugins, while 32.0% use 6 to 10 plugins.
An astounding 93.7% of all WordPress eCommerce websites use the WooCommerce plugin over other plugins available for the platform.
What Types of WooCommerce Plugins do Experts Use?
An online store's success does not depend merely on a well-designed website; various factors need to work in tandem. Such as:
Display products properly on Homepage and Category Page; sorted by categories, attributes, products tags
Manage the inventory for the high-quality, rightly priced products
Have a proper order and shipping process in place
Generate product feeds for all marketing channels
Analyze various reports to track the performance
Win the customers' trust and ensure security
For each of these tasks, several WooCommerce plugins are available. Store owners can forgo plugins for the marginal functions while utilizing the ones they truly need. The surveyed experts agree on the essentiality of the plugins for 'sales' and 'marketing.' 10% of them recommend more than 6 plugins for each of these two.
WooCommerce Plugins for 'Marketing and Sales' Are The Most Used
The major challenges that eCommerce businesses are facing nowadays are-
How to keep up with the continuously changing trends?
How to grab the attention of customers that are media-savvy and demanding?
How to make a brand stand out in a saturated online market?
All of these roadblocks to success can be converted to opportunities with proper 'marketing.'
Store owners can have WooCommerce plugins for - powerful marketing automation, follow-up emails, newsletter subscription, extensive profiles on social networking sites, offering dynamic and personalized coupons to selected customers, sending SMS notifications to buyers, etc. While 52% of the surveyed respondents suggest 1 to 2 plugins for 'Marketing,' more than one-third (36.0%) use 3 to 5 of them.
Every online store's ultimate goal is to convert the lead into paying clients pulling off the conversion. From grabbing the prospect's attention to engaging them, from providing the best user experience to order recovery, every effort has to be made to skyrocket the sales. 54.0% of the surveyed respondents use 1 to 2 plugins for 'Sales and Conversion.'
WooCommerce Plugins for 'Multi-channel' and 'Finances' Are Least Used
Today businesses have many alternatives to sell their products online. WooCommerce offers plugins that enable store owners to export and migrate their entire product catalog to global marketplaces such as Google, Amazon, eBay, Walmart. Surprisingly, 34.0% of the surveyed experts do not use any integration for 'Multi-channel' marketing.
Understanding the current financial state of business and identifying the best possible actions can keep an online store afloat. WooCommerce plugin provides simplified payments management that allows owners to offer customers a seamless payment experience. Entrepreneurs can also view the details of payments, refunds, and other transactions, view and respond to disputes and chargebacks, track deposits and their associated transactions, etc.
GoodFirms survey reveals that 36% of the experts do not suggest any plugin for finances, while 56.0% recommend 1 to 2 plugins.
Best WooCommerce Plugins to Boost Your Online Store
Though WooCommerce and WordPress come with easy-to-use customization options, launching a full-fledged online store requires tremendous planning and attention to detail. Identifying which plugins to use out of numerous options is a challenge in itself, as each one caters to different users.
Looking for any particular category?
Here are 23 WooCommerce plugins recommended by the best of eCommerce experts.
WooCommerce Plugins to Create Features For Your Online Store
While setting up a store, owners first need to make choices about homepage design, menus, site structure - navigation, checkout, etc. WooCommerce provides a handful of plugins to set up products, pages, categories, and variations. The key is finding the plugins that match the brand's look and feel and complement the owner's overall vision.
"Oxygen Builder is a lightweight, bloat-free WordPress theme builder plugin, and I find using it speeds up my agency's workflow no end. It allows us to have ultimate design control and doesn't seem to add much weight to the code bloat," says Chris Hinchey, Director of Shiny Creative.
He adds, "That's great news from an SEO perspective as sites built with Oxygen are super-fast and styling them takes us far less time than hand-coding does. With its Woocommerce and Gutenberg integrations, it's also really easy for us to hand sites off to clients and let them edit content if they wish, without them being able to break anything. Using Oxygen Builder with Woocommerce is a real win-win."
"It allows anyone to fully customize their WooCommerce install without having to use custom code. With this visual editor plugin, you can change the number of products shown on a page, change the text on the 'Add to Cart' buttons, and a whole lot more. The plugin works great, is frequently maintained with good reviews, and has a collection of free extensions available to make it even more useful," says Joe Youngblood, Founder of Joe Youngblood SEO & Digital Marketing Consulting.
"Woocommerce MultiLingual (developed by the same team that did WPML, an excellent plugin for translations!) is essentially a translation plugin for Woocommerce. Meaning you can translate all the different parts of the interface, from specific buttons to product descriptions and so on," says Andreas Johansson, UX Specialist.
He adds, "Since I work with Swedish clients, many clients expect that their webshop supports both English and Swedish languages. WooCommerce Multilingual solves this problem.
Since everything is integrated as part of the WordPress admin interface, you just have to go to the section that you want to translate, select the language you wish to have, and you're done! Very smooth process overall."
Yuvi Alpert, the Founder, Creative Director, and CEO of Noémie, loves WooCommerce's rich suite of tools for international businesses, from WooCommerce Multilingual to its EU VAT Compliance plugin to its Currency Switch.
He gives the reasons, "They help me conduct business with customers across the globe, so I don't have to limit my base to American shoppers and give Noémie internationally. The Multilingual plugin is my favorite of these options because Google's automatic translations of websites are often very flawed. This plugin solves that problem by ensuring my site is adaptable to all of my international customers' needs."
WooCommerce Plugins to Market Your Products and Increase Sales
Be it email marketing, social media marketing, affiliate marketing, content marketing, or any other form, eCommerce businesses need to utilize the apt channels to connect with customers at the right place, right time. Various WooCommerce plugins for marketing help serve this purpose and escalate conversions.
"It's like a built-in social proof for your eCommerce site. When people land on your site, they see a little pop-up in the lower-left corner that lets you know about all the people who have recently made a purchase on the site. I love this because it makes people think that they're missing out on something. So, the FOMO sets in, and you end up with increased conversions. It's definitely a must-have for any eCommerce site owner," says Alex Williams, Marketing Coordinator at The Website Flip.
"Beeketing is an all-in-one marketing tool with ten features, including online sales boosters, email marketing, and cart abandonment tools. Especially for smaller, newer businesses, having a built-in suite of tools for email capture, upselling, loyalty program, cross-selling, and other cutting-edge marketing features is necessary. This way, they can compete with larger businesses before being able to hire a complete marketing team," says Ashwinn Krishnaswamy, Co-Founder of Oklahoma Smokes.
"Beeketing has ten built-in apps designed to help you optimize your conversion rate, increase your average order value and take care of your loyal customers. You are not obliged to use all ten apps at once; you can add as little or as many as you need," says Robin Antill, Founder & CEO of Leisure Buildings.
He adds further, "It is easy to set up and implement, and you don't have to have a huge amount of coding skills either. I personally use this myself because it has big data algorithms built-in, which help me analyze and learn from my previous data."
"The Premmerce Permalink Manager for WooCommerce provides a quick and straightforward way to shorten and organize URLs. This helps make your page URLs optimized for search engines and provides a way to make a URL easy to understand for visitors," says Alan Spurgeon, Founder & Director of Hedgehog Digital.
He adds, "WooCommerce URLs are not ideally formatted by default, but the Premmerce Permalink plugin makes it a breeze.
WooCommerce: website.com/product-category/shirts/my-perfect-shirt
Premmerce: example.com/shirts/my-perfect-shirt."
WooCommerce has plugins to help convert the maximum percentage of prospects into customers. By utilizing the right plugins for creating social proof, urgency, sales analytics, pricing, subscriptions, etc., store owners can see an increase in conversion.
"This plugin lets you utilize a wishlist feature in which users can save products that they'd like to purchase in the future. You don't have to perform any custom development to make it work, which means there shouldn't be any real compatibility issues in the future," says Charlie Worrall, Digital Marketing Executive at Imaginaire.
He adds, "It's a versatile plugin with several custom options built within the settings to help you style the features. Because this is one of WooCommerce's plugins, it usually works right out of the box and inherits your current theme's styling, colors, and other elements. This means that you have less work to do overall, and it should be easier to just 'plug in and play'!
These wishlists could even be tied to your digital marketing. You may want to include a user's wishlists in your email marketing which could act similarly to cart abandonment strategies."
"It's a very easy-to-use plugin. Users can any time save their items and find them later to buy. Also, they can share their wishlist with their friends and family so they can purchase and gift them from that list. There is also an option for creating different wish lists according to the need. Users can also view their wishlist on social media platforms," says Sanket Shah, CEO of InVideo.
This plugin allows Woocommerce merchants to integrate their store with Omnisend to build personalized customer experiences and increase sales. Stores can engage their contacts with targeted email newsletters and SMS campaigns and drive more revenue with powerful automation features designed specifically for eCommerce brands.
Omnisend's most-popular omnichannel automation workflows have been pre-built, so you can set up cart abandonment, welcome, order and shipping confirmation, and more trigger-based workflows to go live in minutes.
Benefits of the Omnisend plugin:
Single-click installation: Omnisend plugin automatically syncs contacts, products, and orders from Woocommerce stores.
Easy to use: Pre-built automation workflows, beautiful email templates, and drag-and-drop content editor make it simple for Woocommerce stores to get up and run.
List-building forms: From pop-ups & sign-up boxes to gamified forms, Omnisend can seamlessly collect email addresses and phone numbers."
"It is an absolutely incredible, fast, and simple way to set up a live chat service for your site. Live chat, especially now, has become an essential part of online shopping as people want to get answers, and with more people looking at your site now, you'll need a quick and easy way to reply. And WooCommerce has this covered. It also has Facebook Messenger integration as well as notifications if a customer leaves with an item in the basket," says Ethan Taub, CEO of Goalry.
"I use and recommend this plugin because it's very quick and easy to configure and delivers delightful experience. You can personalize and tailor it to and for each visitor, you can control the copy and tone, and you are able to, step by step, "get to know" your potential customer," says Charles Smith, Founder and Owner of Saha Self-care.
He adds, "You can also sweeten the deal with a coupon, and all the while, compile information to create a customer profile that you can use moving forward to deliver a meaningful and unique experience. It seems like such a simple feature, but especially in new emerging categories like CBD or categories where there are so many options (i.e., makeup, cosmetics), it simplifies the product selection. Most customers aren't necessarily expecting this, but appreciate nonetheless."
WooCommerce Plugins to Analyze and Report eCommerce Data
WooCommerce has several plugins necessary to track the website's overall efficiency and upscale its performance and revenue. These plugins help acquire and analyze customer-based information like retention rate, shopping behavior, trends, order refund tracking, etc.
"Metorik is a plugin that expands the control and offerings around an eCommerce store. For enterprise clients, this plugin has all the bells and whistles when it comes to customization, automation, and scalability," says Adam Buckeridge, Director of Client Experience at Crowd Favorite.
He explains, "We utilize this plugin for many enterprise clients as it is highly performant for brands with large data systems and large shipping volumes.
The plugin provides smart AI capabilities and robust real-time reporting allowing brands to track and react to customer information.
With Metorik, brands get an inside look at the customer journey. This app will allow tracking with the website, from the first page to the final cart. Businesses get a better understanding of how customers use their website and while pages convert the best.
Cart abandonment is a big concern for many eCommerce sites, and this app will allow you to set up custom emails to customers automatically. This is all customizable, from the timing to the message sent.
Because this plugin secures the data on their servers, the eCommerce site load is lightened, decreasing page load speeds. This leads to faster loading for the customers, helps with overall user experience, and page ranking."
"It tracks your visitors' online behavior and how they are interacting with your store through the use of data analytics. I use this plugin because part and parcel of my decision-making is data. I always align my strategies in a data-driven resolution," says Charles McMillan, Chief Executive Officer of Stand With Main Street.
He says, "This plugin produces detailed reports on what the customers and audiences are doing whenever they visit the online store. In this way, the business's growth, the increase in sales, the most popular products, or even the longtime shelf-seating products can be road mapped through the information given by MonsterInsights."
"This plugin makes the integration with Google Analytics seamless. Your data will automatically be transferred into Google Analytics correctly, where you can analyze and report on numbers. The key to the success of a marketing campaign is to be able to measure and adapt. Without the ability to have accurate data, you'll find yourself making incorrect decisions and won't know if your campaigns are having success or failing. Therefore, proper tracking is essential to any WooCommerce store," advises Max DesMarais, Marketing Strategist at Vital Design.
WooCommerce Plugins to Manage Your Inventory and Fulfillment
Manually managing the thousands of products' stock tally can be stressful, time-consuming, and prone to errors. WooCommerce plugins for inventory management automatically calculate changes in prices and stock levels, export product data to analyze, and allow store owners to change prices, add discounts, add variation prices of thousands of products.
"If you have products in your WooCommerce store with multiple attributes and customizable options, Product Add-Ons by WooCommerce is a must-have plugin," says James Koussertari from Cariad Marketing.
He adds, "I find that the way WooCommerce handles variations is not ideal for complex products, and you can easily end up with hundreds or even thousands of variations to manage. That's where Product Add-Ons comes to the rescue.
Rather than setting a unique price for every single variation of your product, you can specify a flat fee, quantity-based fee, or a percentage-based fee for each of your options. So, when a customer selects an option, it simply adds the cost to the regular product price. You can have as many options as you like.
This plugin also allows you to add various fields to product pages to gather more information from the customer. This is great for adding personalization options for your products, like engraving or gift cards.
You can add text fields, drop-down fields, check-boxes, radio buttons, and even a custom price field which is great for donations. Also, image-based selections can take your product listing to the next level, so customers can see what they are buying.
The plugin works with WooCommerce Subscriptions and WooCommerce Bookings, which together can be extremely powerful."
"Maintaining inventory in retail stores is critical to the continued smooth running of the business. Similar concepts also apply to online retailers. The WP Inventory Manager plugin helps the merchant manage products, equipment, and more on their WordPress website," says Oliver Andrews, Owner of OA Design Services.
He says, "Some of the functionalities are -
Having support for multiple categories.
Getting fully customizable labels.
Having easy customization with the Template system.
Choosing the fields that you wish to use and label them as needed.
Using separate database tables for faster database access.
Being developer friendly with hooks, filters, and utility features."
Megaventory is a cloud base order and inventory management software application that helps you track and monitor all of your orders and inventory. When you use an inventory management plugin with WooCommerce, you ensure that items aren't sold twice. Also, shipments are processed appropriately, and the reality of your warehouse is in sync with your eShop.
Here are the top reasons why to use Megaventory with WooCommerce:
Sync actual inventory with WooCommerce: Whenever an order is made in your WooCommerce, the information is automatically passed into your Megaventory account as well. You can handle orders from beginning to end in the Megaventory backend and replenish stock there - the updated inventory levels will show in the eShop.
Keep inventory costs at a minimum: Megaventory helps keep inventory and fulfillment costs at a minimum and significantly speeds up the order turnaround time.
Broad reach and real-time stock display: With Megaventory, you can manage multiple warehouses and stores under one WooCommerce shop. You can also display real-time stock levels in your WooCommerce shop so your customers know what availability your products have.
WooCommerce Plugins to Manage Order Tracking & Shipping
Providing a seamless order tracking/shipment experience plays a major role in the last moment customer service and consequently in retaining customers. WooCommerce order tracking plugins perform various functions. For example, these add-ons allow store owners to select the optimum shipping service, assign the shipment tracking numbers to their respective orders, help communicate the real-time order status to the customers, etc.
"This plugin lets customers checkout by clicking a button that sends their cart to the shop owner, so they can make modifications or add discounts. It's pretty helpful yet woefully underused. This plugin helps turn customers into returning clientele. The reason is the exclusivity (or perceived exclusivity) of having their orders personally handled or being one of those customers that know about the "hidden menu items" that you see at burger joints," says Jerome Williams, Business Owner + Web Developer at JWorks Studios.
He adds, "Invoice Gateway provides a great shopping experience to the customers that need additional assistance or extra care to get the things they want. This is one diamond-in-the-rough-plugin that I recommend more people give a chance. Many clients have seen an uptick in sales by having this plugin as a checkout option for their customers."
"When it is about setting up subscriptions in WooCommerce, Autoship Cloud is the best plugin out there. It allows customers to subscribe to purchase products and makes it easy for shop owners to manage and ship them," Tanner Scott, CEO of Ranksey Digital Marketing.
He adds, "Many items differentiate Autoship Cloud from other subscription plugin options.
There are more frequency types available to customers with AutoShip Cloud (i.e., # of days, # of weeks, day of the month).
Additionally, the discounted prices that customers receive on autoship products are unaffected by additional coupons or promotions. So, you can offer coupons at checkout without overriding the Autoship discount on future orders.
Probably the most significant advantage this plugin has over competitors is the ability to automate. Zapier integration and webhooks allow you to seamlessly automate your entire process for customers, analytics, and marketing."
"WooCommerce Subscriptions is a fantastic plugin that allows a company to create and manage products with recurring payment structures. It easily allows you to create subscriptions, multiple billing schedules, automatic renewals, and detailed reporting of recurring revenue," says Pat Ramsey, Director of Technology at Crowd Favorite.
He adds, "The automation of this app is appealing to brands of all sizes.
For startup and smaller businesses, tracking and creating recurring revenue is critical for business and growth.
Being able to know when payments will be received allows for future forecasting and planning.
For larger brands with many revenue streams, this app is a great way to manage payments and reporting in one single location. It is easy to adjust pricing, send automatic notifications, and compile detailed reporting all in one place.
We use this plugin to create ease of use for our clients and increase their client retention. WooCommerce Subscriptions allows brands to automatically offer renewals on subscriptions, set up recurring payments, or provide bulk discounts."
For eCommerce business owners, nothing bugs them the most except 'Returns'! A dedicated refund system is vital for your store to build customers' trust," says Tim Clarke, Director of Sales at SEOblog.
He reasons, "Did you know, 95% of customers will go back to an online store if they have a positive return or exchange experience? Well, that's a huge number. Thus, Return Refund And Exchange For WooCommerce is a must-have plugin for installing a dedicated refund and exchange to your online store. This is an all-in-one solution to save time on complaints, disputes on call, and managing stock hurdles."
WooCommerce Plugin to Manage Finances
An eCommerce business can easily manage its performance by getting all financial data online, from a single dashboard, without any human interaction. With WooCommerce plugins, companies can automate the payment transfer and sales data from the front-end store platform to the back-end financial system. 4% of the surveyed eCommerce experts use more than 6 plugins.
This plugin by MyWorks creates a direct link between WooCommerce and QuickBooks, helping store owners easily sync their customers, orders, inventory, bank deposits, payments, and more.
While many integrations require to have matched names or SKUs, QuickBooks allows managing mappings one-by-one, syncing only the data the entrepreneurs want to between platforms.
Store owners can enable or disable automatic sync for any data type. And quickly push existing products, orders, etc., from one system to the other.
This plugin is compatible with any WooCommerce gateway/payment method and even provides Intelligent Bank Deposit Support.
With a forever-free Launch plan, QuickBooks Sync for WooCommerce is free to download, install and use. However, a recurring paid subscription is required for inventory sync, higher-order volume, and advanced options.
One can save time, increase accuracy, and monitor their business' financial health with this fully automated and real-time solution.
WooCommerce Plugin to Instil Trust and Security
Websites always run the risk of getting hacked and spammed, and major data leaks undoubtedly result in financial and reputation damage. A good Woocommerce security plugin monitors unusual traffic and login activities and detects suspicious coding, guarding eCommerce sites against potential threats.
"Unlike many other plugins, iThemes Security does not slow down your website, which is vital as most stores are loaded with many images, scripts, and dynamic content. This lightweight extension offers 30+ security features. Among my favorites, there is two-factor authentication to log in to the admin dashboard, automatic HTTPS redirection, and regular file change scans. This is, in my opinion, the best WooCommerce plugin for security," says Denis Jastrzebski, Owner/Web Developer/Designer at Hawking Design.
He adds, "Stores need a security plugin to protect their website from getting hacked and, more importantly, to protect their customers' information. Never should a WordPress install be left without a maintenance plan by your developer to keep plugins and themes updated, and never forgetting iThemes Security, the best WooCommerce security extension."
Conclusion
Small to large businesses use WooCommerce for its scalability to support a few products to thousands and handling a handful of buyers a day to hundreds of shoppers per second.
WooCommerce plugins for some functionalities are more popular. For example, the surveyed experts are more inclined towards using plugins for marketing and sales, and conversion. Though the add-ons for reporting, orders, and shipping, store design are also much in demand. Store owners utilize plugins to have product listings, categories, collections, shopping carts, etc. and have websites in multiple languages to run their business smoothly worldwide. They use plugins to handle orders from beginning to end, update inventory levels, and ensure the security of their financial and customers' data. Also, to enable their site with various marketing features and functions. Identify your eCommerce business's requirements and meet your goals by selecting the perfect plugins.
Leave comment
Your email address will not be published. Required fields are marked *
Author Info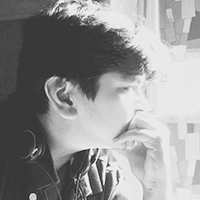 Nathan Sebastian
Content Writer at GoodFirms