Top 8 Mobile Marketing Trends and Technologies in 2021
The mobile app market is highly competitive. To survive in such market conditions, it is inevitable that app creators market it right. Businesses around the world are spending about $75 billion on mobile app marketing just to get the users to download their app. But as the advertising costs continue to increase, it has also become necessary to scale the app marketing strategies through other means.
Mobile app marketing is necessary because even after creating an amazing application, it is in vain if the target market doesn't know about its existence. However, just marketing the app as per a marketers' knowledge is also not enough. Marketers need to keep up with the latest mobile advertising trends to stand out from the crowd and highlight their app in a market overflowing with mobile apps.
GoodFirms interviewed 54 app marketing experts to know which mobile marketing trends will help businesses to stay relevant in the highly competitive market.
How Crucial is Mobile App Marketing For Success?
One of the major risks with so many mobile apps already in the market is that users may not even notice a new app. In a recent study of smartphone users, GoodFirms discovered that 58.06% cited reading an online article as a main reason for downloading an app. While 41.53% of smartphone users do so because an ad prompts them to.
Another major reason for marketers to give app marketing a serious consideration is that users are spending more time on their smartphones. The study also suggests that more than a third of people use 13 apps a day, and open them 21 to 30 times a day too.
Not to forget that number of people who prefer shopping through smartphones is also on a rise. About half of the shopping apps installed on a user's smartphone are used at least once in a week. Furthermore, 51% of smartphone users are more likely to use a brand's app for shopping.
It cannot be denied that there has been a rampant growth in the number of mobile users in the last decade. More so in the case of the younger generation because on an average millennials spend 3.7 hours on their smartphones everyday. All this data is a clear indication of how important mobile app marketing is for the app's success.
Top Trends in Mobile Application Marketing for 2021
The events of 2020 have had a major impact on the marketers and more changes are expected in 2021 too because of a huge shift in the user habits and increase in app usage. The user habits that are most likely to stay even after the social distancing measures are removed. Businesses who want to attract and retain customers, should keep in mind and implement the latest mobile advertising trends in their marketing strategy.
Automation
Automation is here to revolutionize the marketing world. As a result, expect it to be a major point of focus in the coming year. Marketers need to focus on a lot of aspects while marketing an app and it is not always easy. The automation tools will eliminate time-consuming tasks. Some relief in work will enable them to focus more on more important tasks like hyper-personalization.
Dan Bailey, President of WikiLawn Lawn Care explicitly discusses the challenges that marketers face and the role of automation in making things easier.
In his words, "I expect automation will continue to trend in 2021. It can take so much time to manage ad campaigns and that drastically reduces the number of campaigns your team can manage. Things get left on the table and testing isn't done because there's just no time for it. This is unacceptable in mobile marketing. Automation can help address these issues. It lets your team focus on analyzing data instead of collecting it--on developing solid creatives instead of fussing with ad setup and campaign management."
The scope of automation is unlimited. It can help marketers manage everything right from their ad campaigns to push notifications. In fact, automation in ads will enable marketers to test new audiences, and geographical locations at a scale, all the while automating the launch of new campaigns at the best possible settings.
Nick lists down the benefits of automation for the marketers and for a business overall. He says, "With app marketing automation tools and technologies in place, app creators can take to the next level many aspects:
bring in superior customer experience

provide better personalization in terms of serving content and ads

get insights and use them to analyze ad campaigns and optimize them on-the-go

with robust analytics, you can again go cross-channel, as typically automation tools let you put all channels, platforms, and touchpoints together."
Nick Platonenko is the CEO of VlogBox.
TikTok Marketing
TikTok has around 100 million monthly active users in the US alone. This number alone is appealing for businesses to try their hand on TikTok marketing. The platform is still an unexplored one, so businesses who start using it now for the first time can get an edge over their competitors.
The Founder of AskApril, April Maccario, mentions the reason that led to the growth of TikTok.
April says, "The use of Tiktok arose during the lockdown, wherein most people were stuck at their homes and got nothing to do. As a way to enjoy, making and watching Tik Tok videos became part of their lives. Later part of 2020, businesses have seen the effects on people. They eventually joined Tik Tok to promote their businesses by making videos related to their products and services and attach hyperlinks that will lead the customers into their websites."
Having said that many businesses are still wary of trying out the platform due to the common misconception that the user base is youngsters. But that is not the case. TikTok has been successful in attracting a wide range of users and about 38% of them are above the age of 30.
Founder of TheGiftYak, Matthew Lally also shares the same belief. As TikTok has managed to grab the attention of users, it is a golden opportunity waiting to be explored.
In his words, " In 2021 we're going to continue to see TikTok emerge as one of the largest mobile app marketing tools. Digital marketers are constantly looking for new channels to put their test (and eventually "evergreen") marketing budgets. TikTok is on a pathway to usurp Snapchat and potentially Instagram. The performance is there. The users are there. It's going to happen."
Some of the top ways to run a successful TikTok marketing campaign are:
Use the right Hashtags for TikTok SEO

Partner with Other Creators

TikTok Ads

TikTok Influencer Marketing
Influencer Marketing
A decade ago, influencer marketing was limited to only a few celebrities and dedicated bloggers. Now, the number of social media influencers is on a rise. As its popularity and number of influencers increases, it is becoming more difficult for brands to create a successful strategy.
First things first. Aastha Shah, a Senior Content Writer at Meetanshi, gives reason for the success of influencer marketing.
"Influencer marketing is effective in the environment that is full of advertisements. People are trying to find the true information. Rather than trusting any ad, recommendations from popular personalities attract potential customers. An influencer can show how a mobile app is making his/her life easier via social media," said Aastha.
Supporting Aastha's statement is Ashish Goswami from 21Twelve Interactive. He states a few statistics about influencer marketing that are enough to convince any brand to get on board with it.
The Digital Marketing Manager said, "As per BigCommerce: 9% of marketers will spend $1,000 – $10,000 per year on influencer marketing, 7% of companies plan to invest over a million dollars in influencer marketing. Instagram ranks #1 for the most essential and impactful channel for marketing. Hence, it is vital to identify an influencer as per your mobile app niche and add him/her in your marketing strategy to get an outstanding ROI."
Influencer marketing surely is one of the profitable mobile marketing trends but only if it's done right. Before a brand starts with such a marketing strategy, they need to research the right influencers for their industry. Next is to decide whether to partner with popular influencers or go with micro-influencers. The most important part of influencer marketing will be monitoring, reviewing, and refining the strategy from time to time.
Video Marketing
Videos are quickly becoming popular with each passing day. It seems that they are here to stay. One of the primary reasons for the success of videos can be that such content is more engaging and viewers can grab more information in a short amount of time.
Ashish Goswami from 21Twelve Interactive presents some interesting statistics about video content. He said, "Video content has created a significant impression in the digital marketing industry. As per CISCO research, total video content traffic will be 80% of all internet traffic. Ericson also predicted that by 2025 there would be a 30% of upper spike in video content traffic. Hence it is vital to do video content marketing for your mobile apps, and you can create small videos of different levels of your mobile apps." Ashish is the Digital Marketing Manager.
Another possible reason for the growth of video content is that people stayed at home for most part of the year. As a result, they watched videos more than ever. People watched everything right from fitness and cooking videos to following some of the famous personalities in their field of interest.
When marketing experts talk about creating customer-focused content it should also include videos as they have an unparalleled capability to connect with the audience and leave a lasting impression.
Consumer-focused Marketing
In order to engage customers, it is essential to make the relationship more humanized. The target audience will react more to the messages that are crafted as per their preferences and past interactions with the brand. Such a marketing approach is also known as personalized marketing. Brands should use personalized messages at every step of the user journey to get maximum returns on their campaigns.
The Co-Founder of Happiness Without, Valentina Lopez, gives a brief explanation of how to implement customer-focused marketing. She said, "Users develop loyalty towards apps they connect with and the best approach for this is personalized, humorous, empowering, and empathetic messages. App marketers will need to focus on human connections and experience through their push notifications, emails, and other messaging channels."
Customer-focused marketing may seem like it requires a lot of effort and a team to make it successful. But that is not the case. There are simpler ways too for implementing such a marketing strategy.
A Chief Marketing Officer at Better Proposals, Petra Odak, mentions an easy way to create a customer-focused marketing strategy. In her words, "Apps that are catered around the user and send them personalized in-app messages and push notifications will have better engagement and more users. Don't try to reinvent the wheel, simply change up your messaging to be more empathetic and human so that users feel like there's an actual human being on the other end rather than an app."
So, it's time that organizations adopt a customer-centric approach and start planning, and implementing accordingly. This is one of those mobile marketing trends that will help businesses develop a loyal customer base and enhance profitability.
App Store Optimization
The number of mobile apps on the Play Store and App Store is growing at a substantial rate. Not to forget, the number is increasing in almost every category too. In such a situation, it is tricky for new apps in the market to become visible to the relevant audience.
Richa Bakshi, a Marketing Manager at Quantum Mob rightly describes the importance of app store optimization.
"I strongly feel one trend that should really pick up this year is app store optimization (ASO). While there's SEO for websites, for mobile apps it is ASO which is a process of improving app visibility within the app stores and increasing downloads and conversion rates. There are more than 5 million applications on the Apple app store and Google play store. It's very likely that every app is facing a lot of competition. Since most users find apps by searching in the app store, ASO becomes vital to bring your app in front of the right users," says Richa.
App marketers can start ASO by keyword optimization. It will be the starting point of the whole strategy. Just like SEO for websites, an understanding of the right keywords that have a high search volume will help to bring the app to the forefront of search results.
Once users find the app, what will convince them to download the app? It is the screenshots and videos of the app. Marketers should analyze the trends and competitors' app marketing strategies. Then make changes to these creative sets to achieve a higher number of downloads.
Last but not least is combining organic efforts with paid ones. A successful app store optimizations strategy will consist of both acquisitions and their metrics should be regularly monitored for maximum results.
Voice Search
At the end of 2020, voice search grew at a significant rate and is expected to grow more in 2021. The popularity of voice search is beyond basic tasks. As its scope of use expands, it is safe to say that voice search will alter the digital marketing landscape.
The CEO of Goalry, Ethan Taub, discusses the way in which the usage of voice search has evolved. "I believe that one of the top trending mobile marketing apps for 2021 will be voice search. Its popularity is growing not only in basic tasks like navigation and playlist management but also in activities like email operations and calendar management. I believe that voice searches will account for over 50% of all online searches in 2021," said Ethan.
Given the rise in its popularity, many marketers are tempted to make way for voice search in their marketing strategy. But there is one challenge that they may come across.
Music Mind's President, Adam Chase, precisely highlights the primary challenge for marketers is using voice search. "I expect we'll see a bigger emphasis on voice search when it comes to mobile marketing. People who are using their phones, to begin with (your target demographic) are becoming more and more likely to use voice for search. It's a great "on the go" solution. But voice search is often different from a regular search. It "sounds" different and the phrasing used is different. So you have to optimize for those words and phrases," says Adam.
In spite of the challenges, there is no denying the fact that home electronic devices like Amazon Echo paved the way for a new way of searching the internet and also offered brands additional opportunities to expand their presence by optimizing their content for voice search.
Chatbots
As per Outgrow, 53% of customers are more likely to buy from a brand if they are able to connect via messaging. So, whether it is the mobile app or brand's social media page, customers will always want someone to clarify their queries before they sign up for an offer or service. Although emails are an option, 35% of customers will use a chatbot for communication with the brand.
Brands can establish a system with the help of chatbots where customers can directly reach out to them. In this way, the brands will not lose valuable customers as customers will think that a brand representative is available for quick resolutions to their problems.
Peter Schoeman, Founder & CEO of The Dog Adventure states the industries where they are already being used. He says, "Chatbots are changing the process we deal with clients via mobile phones. Chatbots' mobile application services allow quick responses to client requests. These demands cover transport services, food delivery systems, and online shopping."
Apart from the quick response to customers and improving the user experience, chatbots will also offer data about how people used the software. Brands can track the user behavior, understand their expectations and anticipate what made them complete the transaction. All of this information will be the base for future marketing campaigns and sending push notifications to the right users about their favorite products/services.
Chatbots can also be used as a guide to new users on the application. Brands can highlight the USP of their app. It will help them to quickly understand how the app works, among other things.
Thus, it can be said that Chatbots is surely an effective means of mobile application marketing but there is still a drawback in using the technology. It cannot completely replace the human touch.
Simon Elkjaer from avXperten highlights the way to overcome this drawback of chatbots. In his words, "The great thing about this trend is that it's automated and works 24/7. Having chatbots in one's mobile apps ensures that customers are given attention. With this being said, it's still important for companies to personalize this feature and make sure that it has the human touch for it to reach its full potential." Simon is the Chief Marketing Officer.
Conclusion
Looking at the top mobile marketing trends of 2021 it can be concluded that the job of an app marketer will become highly database-driven, and the responsibilities and expectations are growing too. A marketer is expected to be creative and at the same time should be good at analysis. In the coming year, the focus will shift from just marketing the app to actually see growth in it.
To conclude the mobile app marketing trends of 2021, the brands need to adopt a more customer-centric approach and form empathetic relationships with their customers. Moreover, the brands will have to keep on finding innovative ways to grab the attention of the audience in the long term.
Leave comment
Your email address will not be published. Required fields are marked *
Comments
I couldn't resist commenting. Exceptionally well written!
Author Info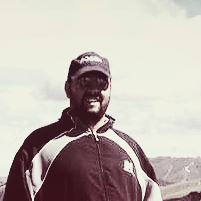 Mark Raymond
Content Developer at GoodFirms