Order Fulfillment for eCommerce Businesses: Challenges, Strategies and KPIs
Order fulfillment enables online stores to receive, store, process, and deliver orders to customers' specifications. eCommerce businesses can carry out this crucial component of the broader supply chain generally in 4 ways - in-house, outsourced, dropshipping, and hybrid. Efficient fulfilling of the order enhances customer experience, company's profits, brand reputation, and customer retention.
Multinational conglomerates like Amazon keep going the extra mile to provide faster and faster delivery without compromising quality. And naturally, people expect the same from other online retailers. For 66.4% of consumers, receiving their orders super fast is a priority concern. Also, customers want it to be shipped in a reliable and affordable manner. That is why companies that want to stay in the competition need to close the gap between customer expectations and their actual experience by optimizing their order fulfillment process. However, various problems can arise here; some are internal, caused by employees, processes, or systems, while some issues occur by vendors, customers, or other external factors.
GoodFirms surveyed 330 eCommerce business owners worldwide to know the challenges they face and the tips to streamline various stages of order fulfillment and keep inventory levels and costs in check.
What is Order Fulfillment Process?
The order fulfillment process consists of several steps, which must be followed in chronological order. These steps are - warehousing, processing the order, shipping the packages, and handling the order returns.
How Many Packages Do eCommerces Ship Every Month?
The pandemic certainly has played a crucial role in increasing the number of people shopping online. Shipping packages throughout the US or internationally now happen at a significantly fast rate and in large volumes. The number of orders an online store gets depends on the type of products, categories, pricing, and inventory. Goodfirms research reveals that 57.6% of the surveyed businesses ship upto 500 packages every month.
Vendors dealing in fast-moving non-food products like apparel, cosmetics, mobile covers, health products might get an average of 20-30 orders every day. More so during sale times. In contrast, slow-moving or niche products like priced jewelry, books, and artifacts have a longer shelf life, and vendors might get 5 to 7 orders per day.
In How Many Days Do eCommerces Usually Deliver?
An eCommerce business's time for delivery usually depends on several factors such as country, its customs, distance from the warehouse to the destination, customization, in-stock or purpose-built items, shipping method, delivery services, etc. Many vendors provide their customers with a choice of shipping methods and an estimated delivery window. Often, order timelines cannot be maintained owing to circumstances beyond people's control, such as poor weather conditions.
There's no denying that Amazon is the biggest competitor for online retailers and a formidable one. It offers Two-Day guaranteed delivery, which is subjected to specific terms & conditions, and the customer must be eligible for the service. Otherwise, the delivery is made in three business days. Still, 66.7% of the surveyed online retailers manage to deliver products in 2 to 5 days, while only 9.1% offer same-day delivery.
Emily Marlow, the Marketing Coordinator at Fulfyld, advises internally analyzing if and how it would be profitable to offer multiple shipping times to customers. She says, "Knowing your allotted amount of spending and efforts for fulfillment allows you to see which ways you are able to shorten delivery times. If you find that you are able to provide those alternatives at checkout, then you must determine what method will make it most efficient… is it in-house fulfillment or should you partner with a 3PL?"
What Are the Common eCommerce Order Fulfillment Challenges?
An eCommerce business can select from these order fulfillment models: self-fulfillment, third-party fulfillment centers (3PL), dropshipping, Fulfillment by Amazon (FBA), or hybrid. Deciding what kind of fulfillment model is best suited for any store depends upon the products it sells, the order volume, and inventory management mainly. However, irrespective of the selection, every business faces some typical challenges mentioned here at some point in time.
1) Handling Higher-Order Volumes Quickly
"The biggest challenge we face with order fulfilment is fulfilling inventory orders in a timely manner. We have several major vendors that supply us with products so when one of them has an issue in production it can slow down our entire supply chain significantly," says Austin Dowse, CEO of Aimvein.
2) Fulfilling Right Orders
"The biggest challenge I've faced with order fulfillment is incorrect filled orders. It is very important to be meticulous in reading customers' orders to avoid mistakes. Delivering incorrect products to customers will make your company look bad in the eyes of potential consumers and will be viewed as poor customer service. It harms the business, so double-check every piece of information," says Martin Seeley from MattressNextDay.
3) Tracking Codes
"Tracking Code is significantly important to the customers for tracking their orders. They can follow the movement of their orders instantly using a tracking code. Our customers sometimes complain about not getting accurate tracking codes for their orders," says Angus Chang, Director of Iupilon.
He adds, "Many factors are involved in this issue, like transportation trouble, inaccurate inventory, porch theft, wrong address, etc. Now we are paying special attention to this problem so that our customers can track their orders accurately."
4) Avoiding Split Shipments
"The biggest challenge we face with order fulfillment is ensuring that there are no split shipments. Occasionally, either due to temporary out of stock rates or separate warehouses, customers that order multiple products receive split shipments. The reason is, one item might be ready to be shipped immediately, and another might require 1-2 more days of processing time," says Lori Price, Founder of PixieLane.
5) Fluctuating Transportation Cost
"Fuel expenses are rising dramatically, and this influences our order fulfillment and delivery procedure. The consumer bears the brunt of this price increase. It often results in lower customer satisfaction and occasional customer loss," says Daniela Sawyer, Founder of FindPeopleFast.
How To Organize Your Inventory and Maintain Stock Level?
The foremost step in the order fulfillment process is warehousing - maintaining inventory, which involves receiving and storing the products. Inventory must be managed so that one does not have too much or too little stock, the damaged products, or inability to locate the products. Here are the tips for organizing the warehouse inventory.
1) Consistently Systemize Everything
"My best tip for improving an eCommerce order fulfillment process is to systematise everything and use those systems consistently. When stock comes in, make sure you know who is responsible for checking, storing, and updating inventory," says Gary Renshaw, CEO of Modelers Central.
He adds, "Your inventory storage should have a system. Whether it's alphabetical or based on most sold products, a mixture of these systems or a system of your own making. Whatever works for you is fine, the key is to be consistent with whatever system you choose to sort and store inventory."
2) Divide Warehouse into Zones
"Divide warehouses into zones, with each one being responsible for a group of product lines. We typically recommend dividing the warehouse into zones that are responsible for different product groups or categories. This helps employees to focus on the inventory that they know best," says Robin Brown from Vivipins.
He adds, "For example, if you sell books, dvds and clothing it would be preferable to have one zone of products exclusively dedicated to one type of product; rather than having all these items mixed together in one crowded aisle where it's too easy for people to jumble them up (with some getting sold out). This is because employees will know these types better - enabling more efficient handling and quicker order fulfilment which benefits both customer satisfaction & company profits."
3) Create A Buffer Inventory
"To fulfill inventory orders in a timely manner, we work on creating a buffer inventory in each tier of our supply chain. This allows us to slow the flow of the products from the top tiers down to allow us enough time to receive our orders from suppliers and then ship them out to the customer. By doing this we reduce the chance that a single vendor will significantly affect our shipping speed," says Austin Dowse.
4) Keep Track of Your Inventory
"Because certain times of year are very hectic, it's reasonable that some e-tailers fall behind on inventory assessments. Take a look around your inventory space—warehouse, spare bedroom, or other designated areas—and make precise notes on what can be put on closeout sale and what needs to be restocked. This is also true of packing supplies, which are necessary for transporting your products," says Gerrid Smith, CMO at Joy Organics.
He adds, "There are a variety of inventory tracking systems available, but a cloud-based system is the most effective approach to keep your entire team informed. Furthermore, computerized solutions almost eliminate the chance of human error, resulting in increased accuracy. Finally, restructure your workspace to make it more efficient."
5) Invest in Warehouse Automation
"Consider automating an existing eCommerce fulfillment center or establishing a new one. Robotic order picking systems can store, retrieve, and move things at fast speeds and with pinpoint accuracy. Any operational holes created by labor shortages can be filled by robotic handling," says Matt Weidle, Business Development Manager at Buyer's Guide.
He adds, "For those dealing with SKU proliferation, a system based on high-density storage can save a lot of space while allowing for future expansion. Also, seek solutions with a modular, scalable design so you can scale up or down depending on demand. This keeps prices down while offering quick results. Automated FCs, in particular, are up to six times more efficient than manual FCs."
Austin LaRoche, CEO of ATAK Interactive, also asks to have the Smart Warehouse System combine several interconnected technologies to increase efficiency and accuracy while removing people from time-consuming and tiresome operations. He says, "These systems incorporate several technical components that automate the warehousing process, resulting in more efficient order fulfillment. Robotics, radio-frequency identification, artificial intelligence, the Internet of Things, and warehouse management systems are examples of these technologies."
6) Choose Warehouse Location Wisely
"It's difficult to foresee your needs, and order fulfillment becomes more complicated as your company grows. You might think your warehouse should be in the center of the country, but it should actually be close to your goods and consumers. Is your product, for example, imported into California? Are the majority of your clients on the West Coast? If that's the case, having a warehouse in California rather than the Midwest makes more sense. Not only will you be able to obtain inventory more quickly, but you will also be able to ship to clients more quickly and at a lower cost," says Hamza Ghayas, Marketing Manager at GSDLovers.
How to Process the Orders at Distribution Centers?
The next stage is processing the order, which involves picking the correct items from the warehouse (batch picking, cluster picking, and zone picking), sorting, compiling with respective orders, weighing, packing, opting for custom packaging or special inserts, and labeling. The strategies to optimize this step are:
1) Reduce Order Cycle Times With Strategic Slotting
"In today's world of order processing, having a good warehouse slotting system is crucial. Implementing a slotting program can drastically increase your facility's production by reducing order cycle times and increasing output, in addition to maximizing space and lowering labor and other costs. Though slotting by its very nature necessitates a great deal of study, a good warehouse design consultant or systems integrator may assist you in achieving the best possible results for your operation," says Daniel Foley. He's SEO Executive at MCS Software Rental.
2) Pre-package your Products
"A major thing that can slow down dispatch time is packaging orders, especially in times of high demand. By pre-packaging your products as much as possible you can save loads of time. When orders come in, all you have to do is print the label and book the courier," says Bol Varga, Owner of Healthy Habitats.
3) Add Dimensions and Weight to Product Catalog
"Now it's time to have a look at your online store's products. You're missing out on an opportunity to optimize the packing stage of your order fulfillment process if you haven't incorporated each product's dimensions and weight. Having such specs on hand makes calculating shipping costs and refilling packaging materials much easier. If you use the correct shipping software, it can also save you money. The software will keep track of the numbers so you don't have to guess or overpay to deliver a package," says Adam Wood, Co-Founder of Revenue Geeks.
4) Replace Lost or Damaged Products
"Receiving the wrong item or a broken item after a client has waited days or weeks for a much-desired good may be aggravating. One must never send out slightly damaged goods in the hopes that the client will not notice – a book with a wrinkled cover, a binder with loose rings, a lipstick tube with a scratch, and so on," says Bram Jansen, Chief Editor at vpnAlert.
He adds, "It costs you money to replace a product when clients receive the wrong item or one that is damaged. Worse, the customer may be hesitant to buy from you again. Many of these difficulties may be avoided with proper inventory management on the front end. Keep your goods in a secure location and double-check it before mailing. Invest in good packing and always insure your goods."
How to Manage Shipping and Delivery of Products?
After processing the orders, businesses must adopt the best shipping method based on size, weight, specific order requirements, budget, and destination. The options for shipping methods are - Less-than-Truckload (LTL), Truckload (TL), flatbed shipping, intermodal, rail service shipping, international air, and ocean freight.
1) Send Items in Batches
"If you want to improve the eCommerce order fulfillment process, then the first thing that you need to do is reduce your turnaround times. You can try sending items out in batches rather than one by one. Your customer service team must be able to tell customers when their orders will arrive based on this system, so it's best if they use it too," says Eric Powers, Founder/CEO of Big Game Pro Shop.
2) Be Transparent about your Shipping Options
"Full transparency for your shipping options helps. We find that as long as customers know when to expect their package—including any changes in ETA (Estimated Time of Arrival), longer or shorter—they're consistently satisfied. Show estimates for standard, rush orders, different order volumes, whatever affects your order fulfillment. You may need to inspect these variables in-depth before implementing this transparency level, which should be conveyed before and after ordering, and over email or whatever other channel you have available," says Mike Nemeroff, CEO of Rush Order Tees.
Communicate with Customers To Avoid Split Shipping
"Our customer support team reaches out and asks for the customer's preference. If the customer needs said items quickly, we bite the bullet and ship them separately. However, if they are willing to be patient, we will ship the items together in order to be more cost effective. Most companies will not take this extra (and manual) step and reach out to the customer," says Lori Price.
3) Establish Micro-Fulfillment Centers (MFCs)
"Micro-fulfillment centers are becoming more popular than typical distribution facilities with enormous footprints (MFCs). These small warehouses, which are sometimes a fraction of a regular facility, are strategically positioned in and around large cities. The idea is to keep products close to stores and customers to reduce order delivery time. Consider the total real estate costs if you plan to build many MFCs across the country," says Tanner Arnold, President & CEO of Revelation Machinery.
4) Partner with Third-Party Logistics (3PL) Providers
"If current customer expectations for speed exceed your distribution infrastructure's capabilities, you may want to consider outsourcing support to a third-party logistics supplier. In essence, you delegate all order fulfillment chores to a trusted partner, from product receipt and storage to order picking and delivery," says Bradley Bonnen, Founder & CEO of iFlooded Restoration.
He adds, "A third-party logistics supplier frequently has fulfillment centers in different locations, which helps to expedite order delivery. Furthermore, a growing number of 3PLs are automating their fulfillment operations to improve efficiency. Companies use 3PLs when their own facilities are running out of storage capacity owing to growth and SKU expansion. The savings come from not having to invest in extra-owned or leased facilities."
5) Distributed Order Management (DOM) Technology
"Distributed Order Management (DOM) technology is a critical component to successfully achieving multi-node fulfillment. DOM technology empowers retailers to route orders across multiple fulfillment points depending on delivery preference, shipping time and cost, inventory optimization at stores, and even sustainability.
Using a DOM, retailers can support multiple distribution centers across geos for faster in-region fulfillment. Also, alternative delivery methods ranging from store fulfillment offerings (buy online, pick up in-store, ship-from-store, same-day delivery, and curbside pick up) to micro-fulfillment centers or temporary pop-up distribution centers," says Zach Thomann, President of PFS.
How to Handle and Streamline Product Returns?
Handling returns is also a part of order fulfillment. Here businesses must be clear about the time limits and whether to give refunds, credits, or replacements. While returned products might look like giving up on revenue and sustain additional expenses, a well-managed return process increases customer retention and decreases acquisition costs.
Have a Simple Return Process
"Some goods will be lost or destroyed, no matter how well you maintain your inventory or shop. Replacing those goods might be pricey, therefore shipping insurance for each item is a good idea. Don't charge customers for returned items, though, or you'll end yourself with a slew of angry customers. Instead, provide customers with a complimentary return envelope and pre-printed label to make returns as simple as possible. Make the return procedure simple, and you'll transform a mistake into a positive experience that turns a consumer into a loyal one," says Ravi Patel, CEO & Founder of Job Alert.
What is the Average Cost to Fulfill an Online Order?
eCommerce fulfillment costs include fees for the establishment, receiving and intake, storage, transportation, shipment packaging, and costs of assembling products before shipping. Also, businesses must consider the expenses for account management and reverse logistics (returns processing). All these costs differ for every order and depend on the type, size, weight of product, order complexity, delivery speed, and sales volume.
42.4% of the surveyed retail businesses spend approximately $5 to $10 to fulfill an online order, while for 12.1%, fulfillment costs more than $15.
Here are some of the ways for co-op and independent retailers to lower the average fulfillment cost -
Reduce dimensional packaging by using the smallest box to fit the products, shipping in mailboxes or lightweight packages, and not overfilling the packaging materials.
Find the discounts on packaging materials, reusing and recycling materials such as bubble wraps, shreds, which one gets from return orders or products in the mail.
Test flat rate shipping for a specific area where one can ship orders most frequently.
Check out offers from the marketplaces and platforms that power your store. They might have built-in features and integrations with fulfillment software that provide better real-time carrier rates and services.
Use shipping rate comparison software to compare costs across different carriers and get the best deal on shipping rates.
How Do eStores Offer Free Shipping?
The reasons why eCommerce businesses should offer free shipping are pretty obvious ones. It reduces cart abandonment, increases sales and average revenue per user, and boosts customer loyalty. There are specific ways to offer free shipping, which can be mainly categorized into two types: conditional or across-the-board free shipping.
Free shipping on some items: Vendors selling a variety of products can afford to provide free delivery on smaller, lightweight items or high-margin products. 45.5% of the surveyed e-retailers provide free shipping on specific items.
Free shipping on orders that go beyond a specific amount: Offering free shipping when customers purchase more than $X is a great option that helps increase upsell, in turn, average order values and might boost profits for particular product categories. Amazon provides free shipping on orders that exceed $25 in cart value. 42.4% of the surveyed businesses offer free shipping with minimum thresholds.
Free shipping to limited locations: Businesses can limit free shipping to specific states or countries with access to competitive shipping rates. Or they can offer ''free ship to store'', which allows customers to pick up their package from the brand's local brick and mortar store, and might lead to in-store purchases. 21.2% of the surveyed online stores use this option.
What are the Important Metrics to Measure Fulfillment?
For any online store, just knowing the number of products it sells is not enough. It has to measure key warehousing and distribution performance metrics to determine the outcome of any improvement efforts and identify the potential ways to optimize the fulfillment.
Goodfirms research states that 72.7% of the businesses measure Fulfillment Accuracy Rate. It is calculated by dividing 'the total number of accurately filled orders' by 'the total number of orders shipped during a specific period.' As eCommerce businesses must fulfill every order, ideally, this rate should be 100%.
However, the factors like stockouts, mislabelled SKUs, picking the wrong SKU from product lines, or packing incorrect items/quantities, are the factors that reduce the fulfillment accuracy rate. And often, a wrong received order might frustrate the customer more than a bit delayed order. A large order volume calls for more frequent monitoring.
69.7% of the surveyed eCommerce businesses track Order Processing Speed to know how fast they process and prepare their orders for delivery. It is measured by finding the average time required to process the order for dispatch right from receiving it. Customer satisfaction has a direct relationship with the order processing speed. The rise in the on-demand economy and same-day deliveries confirm the same.
Also, 54.5% of the surveyed online stores measure the Rate of Return by dividing 'total number of returned orders' by 'total number of fulfilled orders.' It is quite essential to get insights into this metric as almost 1/3rd of all products ordered online are returned.
Conclusion
Online retailers need to thoroughly understand the order fulfillment process, its role in supply chain management, and the challenges to figure out a perfect strategy. Businesses nowadays consistently strive to optimize the speed and accuracy of the order, two fundamental factors that customers appreciate the most while shopping online.
As widely known, effective inventory control is at the heart of a successful order management process. With same-day and next-day delivery on the rise, vendors have to have near-real-time access to inventory replacement, locate warehouses smartly, and establish micro fulfillment centers. Also, a combination of automation technologies and enhanced workflow processes help reduce the time to pick, pack and ship items. Implement the strategies shared by the experts here, and offer a mix of fast and moderate shipping options to let customers select the alternative based upon their budget and time constraints.
About The Order Fulfillment Survey
GoodFirms surveyed 330 e-retailers worldwide to know their challenges and tips to streamline the order fulfillment process.
A mix of senior executives and business executives participated in this survey. These included CEOs (42.4%), Founders (30.3%), Co-founders (15.2%), and CMOs (12.1%).
These respondents belonged to different-sized organizations - 97% of small companies (1-249 employees) and 3% of medium companies (250 to 499).
Leave comment
Your email address will not be published. Required fields are marked *
Author Info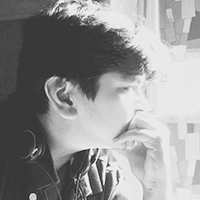 Nathan Sebastian
Content Writer at GoodFirms