5 Tips to Set up a Successful Hybrid Work Model
A hybrid work model is believed to positively impact the employees' ability to be creative, build relationships, and solve problems. But developing a successful hybrid work model is hard. Making decisions such as who will work from the office and how often is a complex issue and is different for every organization. Also, many organizations never had an official work from home policy before the pandemic, let alone a hybrid working framework.
While a well-planned hybrid work model can prove to be a magnet that will bring people together and increase productivity, a poorly designed one can threaten innovation, culture, and collaboration. Even though a one-size-fits-all approach doesn't work in setting up a hybrid work model, some knowledge about the state of the hybrid work model and expert tips can definitely help build a hybrid model.
As more and more organizations are planning to move ahead with the hybrid work model, GoodFirms surveyed 380 businesses for tips on creating a successful hybrid work model.
Tips to Create a Successful Hybrid Work Model
As more and more employees are reporting their desire for a hybrid work model, companies that want to attract and retain employees need to plan what such a model will look like for their respective organizations. For organizations still struggling to set up a successful hybrid work model, some tips from experts will provide much-needed guidance.
1. Design the Office Space According to Its Use
For decades now, offices have been working as per the open space plan. Individual workstations were open due to the ever-increasing density, but meetings were always held in closed spaces. As employees return to the office, these spaces need to be changed.
Every organization will now need to redesign the workspaces keeping in mind the employees' needs. Gerrid Smith, the Chief Marketing Officer of Joy Organics, explains what should be considered while redesigning the office space.
Gerrid says, "People want to utilize workplaces on occasion, but not on a daily basis. Offices must now serve a purpose in addition to being a place to do work. Understanding needs and expectations, as well as how that space may best promote productivity – floor to floor, room to room, desk to desk – is key to determining that purpose in 2021. Even if some teams are allotted specific days of the week, the best strategy is to have your newly merged departments find out how to best design the office to support why employees are commuting in the first place. Perhaps more crucially, they must figure out how to accommodate the various needs of multiple teams and functions within the same office facilities. Distinct teams have varied needs, and thus different workplace behavior patterns."
He further expands on his point by stating the difference in needs of different teams within the same organization, "For example, the legal team will use workspaces differently than the sales team. Data Analytics can disclose not only what a firm requires from its offices, but can also distinguish between the demands of different teams within the same organization, paving the way for the identification and operation of flexible workplaces. In other words, think of the workplace as a space with purpose-built resources, services, and collaboration possibilities that people want and need when they need them".
Apart from designing the workplace as per the specific needs of teams and employees, an organization should also keep in mind some general tips.
Open collaboration spaces are innately more flexible as they don't need fixed features in their design. They can be morphed as work patterns evolve. An agile approach to work means quick stand-up meetings that can be hosted in these open spaces that are defined by easily accessible tech, flexible furniture, and other design elements.
When it comes to individual spaces, they will require more enclosure to give employees different acoustic and visual privacy levels that they are used to while working from home.
2. Set Clear Policies Around Hybrid Work Model
Any organization, irrespective of its working model, needs to have a set of policies and guidelines for the workplace. Just like organizations struggled with setting up policies for remote work at the beginning of the pandemic, they may face the same issues now with the hybrid work model.
"Hybrid workplaces can easily become chaotic which is why it's important to define work policies ahead of time," says CEO of Data for SEO, Nick Chernets. "Make sure that all of the employees have the same opportunities and treatment. If you leave things to be defined later, you risk causing a lot of misunderstandings and frustration. Instead, make sure that you carefully think things through before introducing a hybrid workplace."
However, while forming the policies and guidelines, organizations tend to forget the whole point of the hybrid work model - freedom and flexibility. The policies should not be rigid and not follow the world's performance metrics before the pandemic.
A Senior Content Marketing Manager, Levi Olmstead, elaborates on the type of change that needs to be brought about in the policies. "Set clean and transparent policies around remote and hybrid workers that set clear objectives and goals. There is no need to time monitor, however having clear weekly goals is crucial to a productive environment. This not only promotes a 'goal-based/action-based' workplace that mirrors how traditional sprints work, but also shows employees there is a level of trust that if they get work done, they're able to manage their time in the way they see best fit," said Levi from Whatfix.
A well-drafted policy is one that states every rule along with the necessary terms and conditions. Only such a policy in place will help organizations to avoid any feeling of discontentment among the employees. Not only that, but a well-prepared policy will save the management from dealing with many more unwanted hassles.
ForexToStocks' HR Consultant, Sharon Terera, gives a perfect example of what a policy should include. Sharon said, "Be guided by a hybrid workplace policy. The policy must outline the guidelines to be followed in hybrid work environments. They must also clearly stipulate the employees who are eligible for remote work and the reasons why their work qualifies for remote work. This eliminates any confusion from the onset."
An even better option is to let employee preferences define the policies. Employees will better understand what parts of the system are perfect and which ones need to be eliminated/modified. Also, instead of enforcing the policy from the top-down, develop a consensus in the team. Management can set the pace for the policies and guidelines, but it also needs to listen to the team members and understand the dynamics involved.
3. Offer Necessary Training & Tools to Employees
Organizations cannot expect the employees to perform well in any working model if they are not equipped with the necessary tools and are not trained to change working conditions. It is as important to offer necessary tools and training to employees in a hybrid work model as it was important when employees suddenly had to shift to a completely remote work environment.
Tal Shelef from CondoWizard emphasizes the need for training and tools, "It's worth noting that a big percentage of salespeople report they haven't received virtual sales training in the last year. Learning and coaching tools may help teams feel equipped for new challenges and upskill to meet changing market needs, reducing burnout and stress while improving retention. While being beside your coworkers while they conduct a meeting or call a customer has its advantages, it's time to adopt a more proactive and customized approach to professional growth." Tal is the Co-founder.
Organizations need to provide training to employees, but they also need to keep in mind that not every employee needs the same type or level of training. In such a situation, the best way out is to give them the option of personalized training.
Gary Tailor, a Founder & CEO, elaborates further on why personalized training is the need of the hour and explains the concept with an example.
In his words, "Personalized Training: While some jobs may not have seen any major differences after shifting to a hybrid culture, others have their employees struggling big time. This is because many employees complain that they did not get any training to prepare them for the virtual workplace. For example virtual communication, virtual sales, etc are some areas that require training. Personalized training can help you prepare each individual for their roles in the changed working environment and make adaptability easier for them. Furthermore, it will equip your current employees with the knowledge to train any future employees making the whole process easier for the organization." Gary is from BookYourData.
Co-founder & Head of Marketing at Cloom Enterprise, Abby Drow, states some examples of tools that can be used.
Abby said, "The right video conferencing tools should be made available for all remote workers. Zoom, Meeting Owl, an automated assistant so you can book desks, conference rooms, and interactive maps are some of the basic things you need. Meeting Owl is a device that has eight different microphones to capture all voices. This will recognize even the side talks so that remote workers feel they belong and would be better equipped to react immediately. An automated booking system for conference rooms and desks will make it easier for your employees to prepare ahead of time without losing efficiency once you're already in the office. And an interactive map to make sure everyone knows where everyone and everything is located."
4. Introduce Greater Flexibility
More and more employees are demanding flexible work options, and the number is increasing with each passing day. The post-pandemic workplace will be defined by the employees' ability to balance their work and personal lives better. While setting up the guidelines and policies, organizations need to remember this and introduce greater flexibility in the working conditions.
Hamza Ghayas, Marketing Manager at GSDLovers, offers some insights into how an organization can introduce more flexibility in a hybrid work model.
"The direct desire for greater flexibility for employees has influenced the emergence of the hybrid work paradigm. While the hybrid work paradigm satisfies this need by allowing employees to work from home, more flexibility is still needed. Flextime arrangements, for example, allow workers to choose when they start working rather than being bound by a 9 to 5 schedule. Similarly, you might want to think about allowing workers to work compressed workweeks or other sorts of flexible work schedules. As a manager of hybrid teams, you'll have to strike the right balance between a team that wants more autonomy, a healthier work-life balance, and more control over their professional lives while also ensuring that corporate goals and objectives are reached," said Hamza.
It is crucial to understand that introducing more flexibility into the workplace doesn't mean that the business would not take advantage of it. It just means that they need to make sure that the benefits of flexibility in policies translate into an improvement in the bottom line.
Moreover, flexibility becomes balanced when both parties - employers and employees take ownership. A hybrid work model will make sure that an employees' needs are met. In return, the employees will reciprocate the same by increased dedication towards the organization.
Some other tips for introducing more flexibility in the workplace are:
Select the approach that works best for the organization
Understand the team
Encourage breaks
Limit the meetings
Encourage employees to pursue personal interests
5. Remote-first Attitude is the Key
In the hybrid work model, organizations worldwide have to figure out how to make the work environment more inclusive. To ensure that the workplace is inclusive, it is important to give equal importance to remote employees.
The CEO of Airfocus, Malte Scholz, explains why it is not right to have a biased attitude towards remote workers.
Malte said, "In my experience, the most important thing for a successful hybrid workplace is equal treatment. Don't even think of reducing salaries to remote workers (as this is becoming a trend now), unless you want a ton of unhappy workers. You're not paying for the work environment, but for the results that people produce and it doesn't really matter how they got them. Sometimes you have to start with remote employees and make sure they have all of the perks and benefits like employees in the office. It's very easy to get caught in the moment and start discussing important things with people in the office, which leaves remote employees completely cut off."
Many organizations are trying to set up more inclusive policies for their remote workers, but the reality is that the change will not happen overnight. The change can be brought about only by establishing a remote-first attitude at every level of the organization.
Brian Dordevic from Alpha Efficiency further elaborates on this idea.
"Think about this: A hybrid workplace will instigate an unfair favor to those who are seen in the office. Whether for promotion or performance reviews, if management doesn't change the way we look at remote workers, this concept is already doomed before it even starts. Change your policies and educate your managers to not look at who is in the office but who performs better. People are used to equating prolonged presence in the office means more work done. That should change to give remote workers a chance to be treated fairly. Change procedures by orienting your managers on how to evaluate in-house and remote workers properly. Some managers might be so used to assessing employees one way that they unjustly underrate remote workers," said Brian, Director of Strategic Planning & Digital Marketer.
Following are some ways to foster a remote-first attitude among employees:
Keep remote workers connected to the head office
Ensure that the head office employees have flexibility too
Form differentiated policies
Communicate asynchronously
Develop a culture of documentation
Synchronous communication should be made accessible
Conclusion
By now, it is clear that the future of work is hybrid. But the offices that the employees return to must provide them a better experience than what they have at home. Only then will employees get the right mix of spaces to get the work done effectively. However, organizations need to plan. The ones that will take the "wait and see" approach are taking the risk of frustrating the employees and probably losing some of them in the process too.
The experts' take on creating a successful hybrid work model will act as a guide for organizations who are looking to create workplaces that adapt and thrive. In turn, such organizations will also attract and retain the best talents in the industry.
About the Hybrid Work Model Survey
GoodFirms surveyed 380 business owners to gather insights into the state of the hybrid workplaces.
We sincerely thank our Research Partners for helping us garner participants.
The businesses to participate in the survey were B2B (47.4%) and B2C (52.6%). The survey participants belonged to a variety of business sizes: 2.1% of freelancers/individuals, 16.8% of small businesses (2 to 9 employees), 75.8% of small businesses (10 to 249 employees), 3.2% of medium businesses (250 to 499 employees), and 2.1% of large businesses (500 to 999 employees).
Lastly, the survey participants include CEOs (25.3%), Founders (17.9%), Co-founders (16.8%), Directors (9.5%), and Others (30.5%).
Leave comment
Your email address will not be published. Required fields are marked *
Author Info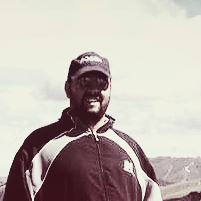 Mark Raymond
Content Developer at GoodFirms