The State of Hybrid Workplace
An improvement in the pandemic situation has not led to a rush back to the office. That is because the time spent working from home has altered the work life. Businesses and employees have realized the benefits associated with working remotely and are reconsidering the role of a workspace. However, this doesn't mean that physical offices will become obsolete.
It means that organizations are trying to find a balance between in-office and remote work. A hybrid workplace is exactly that. The flexibility and rules, and regulations of a hybrid workplace will vary from organization to organization. One thing is for sure - both employers and employees get to experience the best of both worlds. Moreover, setting up a hybrid workplace also means eliminating the drawbacks of remote and in-office working.
As organizations are gearing to set up a hybrid workplace, GoodFirms surveyed 380 business owners to understand important aspects of a hybrid workplace. The outcome is crucial information on what it takes to set up a successful hybrid workplace.
What are the Advantages of a Hybrid Workplace?
The hype around the hybrid work model is growing as more and more organizations see the benefits of it. While organizations have their reasons to transition to hybrid working, there is one thing that they all agree on - a hybrid workplace gives priority to employee experience. The list of advantages may be a long one, but the top ones have increased employee satisfaction (66.3%), access to a broader talent pool while hiring/expanding (50.5%), and redefining collaboration (45.3%).
A better work-life balance is one of the most sought-after perks that an organization can offer its employees. Some employees enjoy the psychological benefits of working from home, while some find it distracting or isolating. In such a situation, a hybrid workplace creates the perfect balance by eliminating the downsides of pure remote working and, at the same time, offers employees a professional space to collaborate with their colleagues. This results in employees being able to fit their work around the other aspects of their lives, ultimately leading to a higher employee satisfaction rate.
An organization employing a hybrid work model can choose from local talent or source from a global workforce. Local talent will help them build the community around them, and an employee from a global source will help cater to a wide variety of clients. A mix of both talents is a win-win for an organization. But to tap better talent, a blend of remote and office work is important. Thus, organizations working with the hybrid model are able to attract more skilled and diverse employees across multiple geographies than the organizations sticking to a single working model.
The pandemic changed the way employees collaborated. With the hybrid working environment, collaboration is redefined, which is a great advantage as per the surveyed experts.
The traditional office-based setup makes collaboration easier as employees can socialize with colleagues and discuss useful ideas during formal and informal conversations. At the same time, remote work gives employees the chance to work effectively on tasks that require more individual focus.
Emphasis on productivity, not efficiency (43.2%), and reduced cost of operations (34.7%) are the other two benefits of a hybrid workplace that should be considered.
This working model has redefined performance measurement. Traditionally, the management would look at project completion from an 'hours worked' viewpoint. Now, with employees working remotely, it has become necessary to understand who is responsible for what in a project. As a result, the focus of management is to improve the productivity of employees and not efficiency.
The reduced cost of operations may vary from organization to organization. But the potential savings can come from:
Lesser need for office space, supplies, etc
Increase in employee retention
From the employees' perspective, too, they spend less money on commuting, clothing, and meals.
What are the Potential Challenges of a Hybrid Workplace?
There is no denying that a hybrid work model offers the best of both worlds to the employees. However, creating and managing a hybrid work environment is not as easy as it seems. It comes with its challenges. Some of the most common challenges are establishing seamless communication between remote and in-office employees (65.3%), handling unconscious bias between remote and in-office employees (55.8%), and increased cybersecurity risks (45.3%).
The primary challenge of establishing communication between employees needs to be addressed as lack of communication will lead to disparities, knowledge gaps, and silos. An organization should host some events which employees need to attend in person, while others can be attended through video conferencing or other such means. Some examples of how an organization can set up connectivity are:
Make sure that all meeting rooms are connected to a common video conferencing software
All meetings should have a video conferencing link
Train employees to design meetings/events for both - remote & in-office, employees
There is a possibility in a hybrid work environment that remote employees face unconscious bias. This bias usually stems from the fact that remote workers are not seen, and the in-office workers are considered more dedicated. Ensuring that this does not happen is a challenge that should be paid attention to because such a bias will lead to resentment among employees, decreased productivity, or increased employee turnover rate.
Organizations can avoid an unconscious bias between employees by giving managers the necessary tools and structures to ensure equality in the performance management of both these employees. It is necessary to keep in mind that the concept of hybrid work will erode without equality as employees start to link their professional success with in-office working.
Cyberattacks and other related problems are more likely to occur as employees are working and communicating from changing locations. Hybrid employees may use their systems, and they are often not included in the common network and endpoint security controls. In such a situation, organizations can do two things.
If the employees use the in-house systems, they need to secure the digital footprint by constant software updates, multi-factor authentication, and robust password management. In the case of employees using their systems, employers need to train them to securely connect to the company infrastructure, take data backup, and implement recovery plans.
Hybrid Workplace: How Many Days In-Office is Preferred?
As organizations are all set to adopt the concept of a hybrid workplace, there is a debate on how many days the employees prefer in-office. GoodFirms research found that two days a week in-office is the optimum time per 43.2% of survey participants. About 41.1% of them will want to work three days a week in-office in the hybrid model.
The two days and three days a week options to work in-office are the most preferred choices. They will help employees maintain relationships with their colleagues and return to some semblance of office life. But also allow them to work on tasks that require high focus by going to work from home in the remaining days.
Also, working in-office resolves the concern of maintaining the office culture and collaboration among employees.
The idea of maintaining a balance between in-office and work from home sounds perfect, but practically making the transition smooth for employees can be a task. Employees may face difficulties in moving seamlessly between home and work offices. In such a situation, employers can make some changes in the office layout to support the change.
For instance, an employee's desk can be made to resemble a bit of their home office. It can be the little things lightning around the desk, camera or microphone setup, seating arrangement, or accessibility of the digital tools like Zoom/Slack, etc. Matching some aspects of the layout can increase productivity throughout the day and make the switch feel less jarring.
Another thing that can be done is bifurcate the tasks as per the home or office environment. It will take a little planning in advance, more so if the hybrid setup is consistent. Asynchronous tasks that can be completed without any input from others can be reserved for work from home days.
Which Skill Sets of Managers are Important in a Hybrid Work Setup?
It is a known fact that managers have a huge impact on their team's performance. A manager can help a team achieve great things, but at the same time, managers are also significantly responsible for a team not performing as per the organization's standards. By now, it is quite clear that a hybrid workplace will also come with its own set of challenges. To overcome the challenges, a manager's skills will come in handy.
As per GoodFirms survey, the most important skill sets of managers are leading distributed teams (74.7%), conducting effective one-on-ones (65.3%), and inclusion skills (55.8%).
It is not enough for a hybrid manager to be just a good manager to lead distributed teams. They also need to have tools and habits tailored to the unique ecosystem of a hybrid workplace. To develop the skills to lead distributed teams, managers proactively check the on-site and remote direct reports to determine how the hybrid setup impacts the work experience, the areas that need improvement, and lastly, the team's perspective on fairness, trust, inclusion, and communication.
One of the major reasons that managers play a crucial role in the performance and engagement of employees is their ability to personalize employee experiences. Managers support every employee as per their unique personality traits. Such a personalized approach is even more necessary in a hybrid environment.
The following two ways can help managers to improve their one-on-one sessions with employees:
Make the one-on-one interactions consistent
Co-create a template for agendas - some agenda points to include are:
Wins & Frustrations
Most Important Things to do this Week
Feedback Exchange
Show & Tell
A hybrid workplace can be more inclusive as it allows every team member to choose a work environment that best fits their needs. The flip side is that if managers are not careful, then remote workers can feel isolated soon. It is easy for hybrid teams to exclude one another, feel distrust, miss out on hearing all the voices, and lack psychological safety.
To avoid such a situation, hybrid managers incorporate inclusion skills and habits into the way they lead the team. For managers, the following ways can help while working on enhancing their inclusion skills:
Make time for small talk at the start of every call
Begin meetings with round robins
What Kind of Investments are Needed to Support a Hybrid Workplace?
It is of utmost importance for employees to have all the necessary tools at their disposal to make the hybrid workplace a success. Due to this, employers need to invest in some areas to ensure a seamless hybrid workforce. As per the survey respondents, organizations should invest the most in tools for virtual collaboration (83.2%), training managers to manage a more virtual team (74.7%), and IT infrastructure to secure virtual connectivity (60%).
The pandemic has changed the way employees collaborate and manage their tasks. Now, even though the offices are reopening, a collaboration between remote and in-office employees remains a challenge. The need for effective virtual collaboration tools is higher than ever. Apart from fulfilling the basic need of communicating, the right virtual collaboration tool will help organizations to tackle the following challenges:
Absence of centralized internal communication
Operating without complete visibility
Need for improving efficiency
Ineffective notifications & alerts
Coordination with distributed teams
The role of managers in the team's performance is inexplicable. Keeping that in mind, it is essential to train managers for handling a virtual team. They can be good managers, but it is not necessary that they are as efficient in the case of a virtual team too. Therefore, it is only inevitable that a significant number of survey participants think it is crucial to invest in training managers. Meanwhile, the following are some ways in which managers can successfully work with virtual teams:
Define work systems
Establish multiple communication tools
Schedule regular meetings
Be clear & detailed about deliverables
Ensure that work hours overlap
Video calls over texts/emails
One of the major risks with remote or hybrid teams is cybersecurity threats. The risks are higher because many employees may be using their systems instead of the in-house systems which are connected to a secure network. To avoid a situation where an organization's data is at risk, investing in a stronger IT infrastructure to secure virtual connectivity is inevitable.
Conclusion
Everyone is looking forward to living a normal life in the post-pandemic world. While other things may go back to being the same, work will never be the same. In terms of work, the new normal is a hybrid workplace. It is a little bit of a challenge for organizations to set up a successful hybrid workplace. This is where the necessary data related to a hybrid work environment will help the organizations make critical decisions.
There are certain building blocks that will support a hybrid workplace. The primary ones are leadership, purpose, culture, embracing new ways of working, adapting to roles and structures, and workspaces and systems. Once an organization has taken care of these building blocks, there is no doubt about the success of a hybrid workplace.
About the State of Hybrid Workplace Survey
GoodFirms surveyed 380 business owners to gather insights into the state of the hybrid workplace.
We sincerely thank our Research Partners for helping us garner participants.
The type of businesses to participate in the survey were B2B (47.4%) and B2C (52.6%). The survey participants belonged to a variety of business sizes: 2.1% of freelancers/individuals, 16.8% of small businesses (2 to 9 employees), 75.8% of small businesses (10 to 249 employees), 3.2% of medium businesses (250 to 499 employees), and 2.1% of large businesses (500 to 999 employees).
Lastly, the survey participants include CEOs (25.3%), Founders (17.9%), Co-founders (16.8%), Directors (9.5%), and Others (30.5%).
Leave comment
Your email address will not be published. Required fields are marked *
Author Info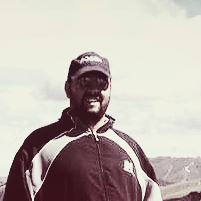 Mark Raymond
Content Developer at GoodFirms