AALOGICS (PVT)LTD
Enterprise Ecommerce Solution Provider
Visit website
AALogics Pvt Ltd - "Services you can Trust & Afford" is one of the leading software solutions companies providing e-commerce business solutions to a wide range of enterprises. With 10+ years of experience as an e-commerce development agency, Odoo ready partners & Adobe bronze partners we pledge to serve businesses in all respective Industries. We develop results-driven products for small and large businesses, startups, and enterprises.
Pakistan
Gulshan-e-Iqbal
,
Karachi
,
Sindh
75300
923320275790
United Kingdom
Westgate House 1, Westgate Avenue, Bolton Greater
,
Worsley
,
Manchester
BL1 4RF
+923320275790
Focus Areas
Service Focus
20%
20%
20%
10%
10%
10%
10%
Mobile App Development
Software Development
E-commerce Development
Web Development
Web Designing (UI/UX)
AALOGICS (PVT)LTD Clients & Portfolios
Key Clients
The Telecom Shop United Kingdom
The Telecom Shop New Zealand
The Telecom Shop Australia
NDS Inc
Quick Start
RL Food Testing Laboratory Inc
Zubaidas Online
Baby Steals
Mecca Books
Klarsicht Online
Samsung Brandcart
imarkplace
Wawad
Pace Learn
Enableu
DotComIgloo
Zero Makeup
Eden Robe
NDS PRO
Chen One Etart
Fast Modz
Baytonia
OrderPak Vendor
A2Z Clothing
Discount Copier Center
Richy
The Ware House
Allure Beauty
Uni Worth Shop
Bubbles Kids Store
Flower Explosion
Fevlo
Nuby
Tyres Vision
Limint
Shop AALogics
Shandaar Buy
Superkat
Toner Ship
Fifo App MarketPlace
Nicolai Bergmann
Hayat Mart
Hitpcs
Hash Micro
Mc Master Supply Group
Aga Color
Arabizman
eFurnitureMax
Team Nabila
Libera Trade
Ay Makan
Listing Bidder
Tallo
Kay Drive
Academia Crew
BYKEA
Supply Grocery
Grab Sawari
Akseer Research
Modern Miami
EyelashTweezers
ShopnGreet
laFurnitureStore
Dial Zero
Wrapsol
RafRaf
Gastrofood
Leopard Courier Service
Product Gurus
Etarat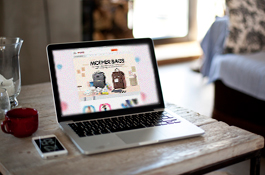 AALOGICS (PVT)LTD Reviews
All Services
E-commerce Development
Relevance
Most Recent
Rating: high to low
Rating: low to high
Write a Review
Cyrus Acuña
Posted 6 months ago
awesome
Review Summary
It is amazing to work with them, very collaborative and helpful. The team is also very dedicated to their craft and has a good work ethics.
What was the project name that you have worked with AALOGICS (PVT)LTD?
Site Development
Describe your project in brief
The project runs smoothly and they are very dedicated to their craft. The team is also helpful and professional. They address issues immediately and fix them in no time.
What is it about the company that you appreciate the most?
very pro
What was it about the company that you didn't like which they should do better?
nothing