AddWeb Solution
Creating Ambitious Digital Experiences
Visit website
ISO and NASSCOM Certified Web Development IT company in Ahmedabad, India providing best quality and cost effective services to the clients across the globe: We don't just Provide IT solution but the Life and breath to your Ideas.
We are a professional and friendly team with experience ranging from 2 to 16 years. With more than 500+ successful projects delivered we are ready to take it to next height.
Certifications & Memberships
Drupal Association Organization Member
Acquia Partner
Adobe Community Solution Partner
The UK Web Design Association
Member of NASSCOM
Official Laravel Partner
Certifications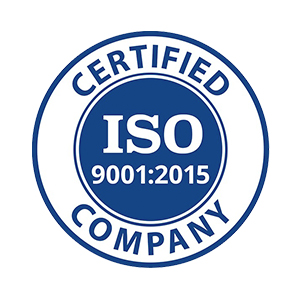 India
705, Silicon Tower, Opp. Law Garden, Off C.G. Road
,
Ahmedabad
,
Gujarat
380009
+91 079 29705640
United States
4502 Bragdon Way
,
Glen Allen
,
Virginia
23059
+1 302 261 5724
India
1st Floor, 69/399, Madhyam Marg, Mansarovar
,
Jaipur
,
Rajasthan
302020
+91-14-1437-2967
Focus Areas
Service Focus
35%
20%
12%
12%
10%
6%
5%
Web Development
Mobile App Development
App Designing (UI/UX)
Web Designing (UI/UX)
E-commerce Development
AddWeb Solution Executive Interview
Visit Profile
Kindly share your feedback on how GoodFirms has been doing so far in increasing your visibility among potential clients.
As far as analytics is concerned, GoodFirms is one of the leading traffic sources for our referral traffic. Context to the reviews, these are genuine, so it provides credibility for our company.
Please introduce your company and give a brief about your role within the organization.
AddWeb Solution is a leading IT development, consulting, and outsourcing company. The key to our service model is the balance between the hyperspecialization of our services, the 360º vision & the knowledge of various sectors and businesses.
Being a CoFounder, I focus on maintaining client relationships, and ethical business practices while standing as a strong supporting pillar for our client's IT needs.
What is the story behind starting this company?
Our journey started in 2012 while discussing evolving digital technologies over a cup of coffee. The idea was to help small businesses to succeed using our strength of offshore development.

It's been a learning journey so far and we are a more refined and mature set of people now producing impactful outcomes for clients' success.
How does your company differentiate itself from the competition?
Everyone strives to be better than the best and we respect that in our competitors. We primarily rely on our consistent communication and transparency with our clients.
What industries do you generally cater to? Are your customers repetitive? If yes, what ratio of clients has been repetitive to you?
We cater to multiple industries, including Health, Retail & eCommerce, Travel & Hospitality, Education, Media & Entertainment, Nonprofits, and Lifestyle. Our repeat business is 93% as we walk the talk of our mantra of "Client Happiness".
Please share some of the services that you offer for which clients approach you the most for?
Our Services: Offshore Web | Mobile | Cloud | SEO
Work Models: Fixed Cost | Skill Augmentation | Time & Material
What is your customer satisfaction rate according to you? What steps do you take to cater to your customer's needs and requirements?
It's a measure of how happy or unhappy our customers are with our services and is vital to our company's success. We listen, we acknowledge, we interact, we engage, and maintain consistency with honesty in our delivery process. A "Happy Client" is a symbol of work quality.
What kind of support system do you offer to your clients for catering to their queries and issues?
Support is the panorama structure of any organization, and I believe that if someone has any query at any stage, it must be resolved in the given timeframe.
Availability and timely response are the keys.
We have appropriate SLAs defined based on the project type and clients are educated about the same which allows our clients to get in touch easily with us to get their queries addressed.
What kind of payment structure do you follow to bill your clients? Is it Pay per Feature, Fixed Cost, Pay per Milestone (could be in phases, months, versions etc.)
We are flexible with this. In general, we follow:
Fixed Price | Resource[s] Hiring | Bucket of Hours per Quarter
Do you take in projects which meet your basic budget requirement? If yes, what is the minimum requirement? If nota,
Yes, the minimum budget requirement is USD 1000
What is the price range (min and max) of the projects that you catered to in 2020?
Where do you see your company in the next 10 years?
Doing the same thing more efficiently for our clients harnessing the technological advancements and helping them lead against their competition.
AddWeb Solution Clients & Portfolios
AddWeb Solution Reviews
All Services
Web Development
Mobile App Development
App Designing (UI/UX)
Web Designing (UI/UX)
E-commerce Development
Relevance
Most Recent
Rating: high to low
Rating: low to high
Write a Review
Marketing Director at Artisanat Overseas
Posted 2 months ago
Highly recommended
Review Summary
Addweb Solutions is an exceptional agency that surpassed our expectations in every aspect. From the outset, their team displayed expertise, creativity, and professionalism. They flawlessly translated our vision into a stunning website, ensuring a seamless user experience. Timely delivery and efficient communication made the process a pleasure. We highly recommend Addweb Solutions for anyone seeking top-tier services.
What was the project name that you have worked with AddWeb Solution?
Artisanat Website
Describe your project in brief
Corporate website
What is it about the company that you appreciate the most?
Everything, specially their commitment to deadlines.
What was it about the company that you didn't like which they should do better?
nothing at all
Alex Pontin
, Specification & Interior Designer at Progress Profiles S.p.a.
Posted on Jul 11, 2022
Web Development for Financial Services Company! Great expertise and always available for my needs!
Review Summary
I have been working with addweb for almost 2 years on the development and maintenance of a membership platform for teaching.
Although there are some communication problems from time to time I consider the team very competent, they are meeting my expectations completely.
Great understanding and expertise from the developers and great availability from Ashish, we even had an Indian lunch together in London.
What was the project name that you have worked with AddWeb Solution?
Beyoucripto is a e-learning platform to introduce people in the crypto world
What is it about the company that you appreciate the most?
Great understanding and expertise from the developers so as to accomplish the desire outcome
Great availability from Ashish, we even had an Indian lunch together in London.
Team is literally available 7 days a week 24h a day, a pleasure working with them.
I know I can always count on them even after an other developer fucked up the website
What was it about the company that you didn't like which they should do better?
Communication was a problem every now and then, but we are working on it
the team needs to be more proactive so that they can advise me on the best solution to my problem as I am not an expert
Gilbert Segura
, Chief Technology Officer at Global eLearning
Posted on Nov 08, 2021
A fast efficient AWS application development with holistic understanding of the complexities of AWS security.
Review Summary
The AddWeb team was able to get a mildly complex AWS services [s3, IAM, cloud formation, lambda, dynamo, SNS, SQS] solution together after a few weeks. We had numerous planning calls and sprint tracking and chat were used to keep us in contact and on track. Working with multiple AWS accounts [ours/client's] we were able to get this in about 3 weeks time which is great since we were running slightly behind schedule. The team showed in-depth knowledge for the technologies and getting this all to work.
What was the project name that you have worked with AddWeb Solution?
AWS Application to move files from S3 to another S3 bucket after a workflow is executed
Describe your project in brief
Project was to process files from an SNS message and then return them via S3 to another bucket with some logic in between--it was simple to describe and difficult to execute. There were multiple role, function, and database obstacles within the AWS environment to overcome--all of which worked out well.
What is it about the company that you appreciate the most?
I really liked their speed and accuracy on estimates for future work.
Very dependable in meeting commitments and setting proper expectations--no surprises!
What was it about the company that you didn't like which they should do better?
Time zone is in India, so while we were able to meet regularly, sometimes we had to wait a day--this is unavoidable.
Kedar Patil
, Director, Delivery at at Mutual Mobile
Posted on Oct 06, 2021
AddWeb Solutions - Reliable Development Partners
Review Summary
We have been partnering with AddWeb Solution for a while. AddWeb has ensured that the projects are delivered on time with effective communication from the management team and addressing any technical blockers from the technical team. We appreciate Addweb's assessment in proactively identifying any potential risks within the projects. AddWeb is more than willing to collaborate on new business opportunities and provide timely inputs on the dev strategies.
JC Expósito
, Global Ecommerce & Customer Care Director at Lladró
Posted on Jul 09, 2021
Our current and most reliable partner
Review Summary
We needed a good magento partner and AddWeb has added plenty of quality to our ecommerce team. Not just development but also QA and design. We hope to work with them even more in the future.
What is it about the company that you appreciate the most?
Proactive behaviour, great time-to-market and timings for projects
What was it about the company that you didn't like which they should do better?
I hope they open offices in Spain soon... although not needed at all!
Great job AddWeb!
Review Summary
Very professional, accomodating and helpful team! Would recommend them to anyone needing a development team for their product.
What is it about the company that you appreciate the most?
Personal attention is given. by the team. Pleasant to interact with and accomodating to changes in requirements.
Great team and infra
Review Summary
With an incredibly vague brief AddWeb were able to help me turn around a failing project that had been massively underscoped by the original design agency. I'll definitely be using them again when the freelancing situation improves.
Excellent results & Reliable service
Review Summary
We've done business with Addweb for over a year on multiple projects. Some of which include SEO, and backend development. They've done a great job for us and our clients. Highly recommended.
Great company to deal with.
Review Summary
Great company to work with. Good depth of skills across a number of technology stacks. Great team to work with. Good project management skills, experienced developers and BAs leading to great outcomes and successful projects. I would definately recommend Addweb for any of your IT project needs.
Best team i have worked with so far!
Review Summary
We have been working with AddWeb Solution for a while, and we're impressed with their great planning and quality both in coding and support. I really recommend this company
Exceeded Expectations - Gatsby (React) component development
Review Summary
Communicating with the team was much easier than I anticipated. They were friendly and understood my requests and their English was fantastic.
The team delivered a website component that exceeded my expectations, they even suggested and included helpful functionality that I had not considered.
Addweb will be my first point of contact should I require external assistance again.
Amavie Clement
, Energy Auditor at at Energy Efficiency Experts
Posted on Jul 31, 2020
Energy Efficiency Experts Web project
Review Summary
As a Energy Efficiency Experts employee I an thrilled with our partnership with AddWeb Solution. They recently worked on our home page banner and delivered an exceptional logo. I'm happy with the work they produce and their turn around time. Look forward to continuing our partnership.
What is it about the company that you appreciate the most?
The quality of work and turn around time.
What was it about the company that you didn't like which they should do better?
Nothing at the moment.
Drupal App Development
Review Summary
As an established company providing high-volume services to the legal and government sectors, we were referred to AddWeb to complete development of our in-house case management app. Our previous developer had fallen short of the mark and, not only did AddWeb rectify any previous failings of our first developer, they have provided us with an enhanced app which incorporates every specific requirement of our business and operational methods. We had previously been told that several functional aspects were not possible within the design but AddWeb have, without fail and with impressive efficiency, overcome each and every one of those issues. As Managing Director, I cannot rate AddWeb higher and we have every intention of continuing to employ them as our developers to maintain and expand our site and app. I might add that their aptitude extends beyond just the development team as their sales, finance and other departments provide equally excellent service. In summary, I could not recommend AddWeb any higher.
Experienced, Professional, Fast Response.
Review Summary
I have been working with AddWeb Solutions for a number of years now. They have been a true asset to multiple projects, provide a fast response rate in any situation. They have a large team that can handle any project that you throw at them.
Website redesign
Review Summary
They helped us with the redesign and adaptation of our website. We still have projects in process, but the work are very fast and efficient.